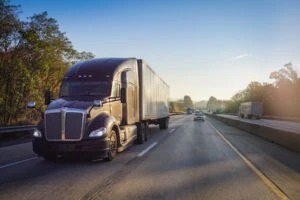 One of the major causes of truck accidents in Port Charlotte, Florida, is improper passing. If you or a loved one has been injured in a truck accident, you will likely be entitled to compensation. You should contact reputable and highly skilled truck accident lawyers as soon as possible to schedule a free consultation.
Truck accidents are fairly common and are often caused by the negligence and recklessness of a truck driver. You should not have to suffer because of the reckless actions of a truck driver behind the wheel. At The Law Place, we have a team of accident attorneys who have over 75 years of combined experience working on cases of truck and car accidents. We can help you win the maximum amount of compensation you deserve.
Contact us today to schedule a free legal consultation with a Florida personal injury lawyer if you have suffered injuries in a Port Charlotte truck accident. Our law firm office is open 24 hours a day, seven days a week, to listen to your call. Contact us today at (941) 444-4444.
What Is Improper Passing?
Improper passing simply occurs when a vehicle passes another vehicle on Florida's roads unsafely and in an improper manner. Unfortunately, this is an everyday occurrence. Truck drivers have to follow a very strict procedure before making a pass in Florida to ensure that they don't cause a truck accident. Truck drivers have to signal their blinker, check all of their blind spots, check all of their mirrors, and check that there is enough space for them to safely make the passing procedure.
When a truck driver fails to follow this procedure, they will likely cause a truck accident in Port Charlotte. These truck accidents can also, however, be caused by truck driver fatigue and poor road conditions. There are three main types of improper passing in Florida, and these are listed below.
Passing on the Right
The law in Florida states that it is illegal for a truck driver to pass another vehicle on the right. This is outlined under Florida Statute 316.084. There are, however, a few exceptions to this law. For example, you can pass another vehicle on the right if another vehicle is planning on turning left, and there is plenty of room on a two-lane road to make the pass safely. We understand that the law and legal rules in Port Charlotte are complex. Our personal injury lawyers will happily answer your questions and offer you all the legal advice you may desire if you contact us today for a free consultation.
Making a Blind Pass
It is also not legal for a truck driver in Port Charlotte to pass another vehicle without checking their blind spots for oncoming traffic. Therefore, if a truck driver behind the wheel of their vehicle decides to pass a vehicle on a bendy road or at the bottom of a hill, not only will they likely cause a truck accident crash, but they will also be breaking the law. If you have suffered serious injuries in a truck accident case caused by a vehicle making a blind pass, our Florida personal injury lawyers can offer you the legal representation you need to seek compensation both from the trucking company and your insurance company.
Dangerous Passing That Puts Others Vehicles at Risk
The chances are that if you drive a vehicle, you will have experienced being 'Cut Off' before. This type of passing involves a vehicle cutting off other drivers on the road by making an improper pass and not moving with a safe amount of space between them and the vehicles around them. If a police officer catches a driver cutting off vehicles, the chances are that they will be in trouble with the law.
Why Do Truck Drivers Make Unsafe Lane Changes in Port Charlotte, FL?
There are multiple reasons why a truck driver will make an unsafe lane change in Port Charlotte and cause a truck accident. Most of the time, it is their recklessness and negligence that will cause a truck accident. Our truck accident lawyers have found that some of the most common causes for truck drivers to change lanes improperly are:
Driving under the influence (DUI) – A common reason why an auto accident will occur in Port Charlotte is that a driver was illegally driving under the influence (DUI) of alcohol and/ or drugs. Unfortunately, this is a very common cause of truck accidents. A truck accident will likely occur if the driver is driving under the influence because their reaction times and decision-making skills will greatly be impaired.
Negligent or reckless driving – Often, a truck accident will be caused because of a truck driver's overconfidence. A truck accident will also likely occur if a driver is overconfident with their actions, they will act with very little consideration for other road users.
Distracted driving – This is becoming a very common cause of truck accidents in Port Charlotte. A driver who is distracted by their social media, cellphone, navigation system, and food, for example, is far more likely to cause a truck accident than someone who has their sole attention on the road.
Who Is at Fault in Most Post Charlotte Truck Accidents?
In an improper passing truck accident, the driver who made the unsafe maneuver will be the party at fault. Typically, if it was the driver of the truck who acted recklessly, the driver of the truck and their trucking company will be at fault. Whenever a truck accident case goes to court, however, it is important to have a truck accident lawyer fighting your case for your injuries. This is because a court will examine the actions of all the parties at fault before establishing who they deem to be at fault for the crash.
In court, the judge and jury will listen to the cases put before them by all of the legal attorneys before coming to a decision. This is why we strongly recommend that you seek the help of a truck accident lawyer near you. One of our truck accident attorneys will be able to build you a strong enough case so that you win the maximum amount of compensation that you deserve from trucking companies and insurance companies.
Regardless of who you think may be at fault in your truck accident, our truck accident attorneys can help you. The attorneys at our law firm have helped countless accident victims win the justice that they are entitled to from trucking companies and insurance companies. Contact us today to schedule a free consultation with an accident lawyer. One of our personal injury lawyers will be able to offer you honest and unbiased legal advice concerning what your best legal options are.
What Are the Common Injuries Sustained in Truck Accidents?
The U.S. National Library of Medicine has published a study stating that more than 70% of all chest trauma injuries in the United States are caused by car accidents. Therefore, it is no surprise that the injuries caused by large truck accidents typically tend to be more severe. Some of the most common injuries that accident victims will suffer after experience a truck accident are:
Spinal cord injuries.
Neck injuries, such as whiplash.
Back injuries.
Traumatic head injuries.
Traumatic brain injuries.

Internal bleeding

.

Fractures and broken bones.
Lacerations, sprains, bruises, and burns.
No matter what accident you have suffered, we appreciate that it was likely very traumatic for you, and for this, we would love to share our deepest sympathies with you and your family. No one should have to suffer injuries caused in an accident through no fault of their own. For a free case evaluation with an accident attorney at The Law Place, contact us today.
What Damages Are Typically Awarded After an Improper Truck Passing Accident?
An accident attorney at our law firm can help you be awarded for a range of damages if you have been injured in a vehicle crash. Some of the damages that an accidents lawyer can help you win are:
Past, present, and future medical expenses.
Medical treatment.
Lost wages.
Property damage.
Pain and suffering.
Loss of a loved one.
What Is the Average Payout for a Truck Accident?
No two truck crashes are the same. Therefore, there is no such thing as an "average" payout for a truck accident. If you are wondering how great of a payout your case could expect to achieve from an insurance company and trucking company, we would strongly recommend that you contact an accidents lawyer at our firm. A lawyer will be able to briefly examine your case in a free consultation to determine how much your case could be worth. Typically the more severe the case, the greater the payout. Some of the factors that can determine how great of a payout you could receive are:
The severity of your injuries.
The amount of property damage suffered to your vehicle.
The policies of your insurance company.
The policies of the trucking companies.
How Can Port Charlotte Truck and Car Accident Lawyers Help Me?
A Port Charlotte truck accident lawyer can help you out in a number of ways:
Offer you some honest legal advice about what your best course of legal action should be.
Answer all of your questions and help you navigate through the complex laws.
Investigate your case in great detail by collecting all evidence. This can include witness statements, police reports, and medical reports.
Examine your case to establish how much you are entitled to in compensation. Your lawyer will check all of your medical bills, employment records, and much more.
A lawyer will legally represent you in all negotiation meetings with trucking and insurance companies.
A lawyer will handle all of the paperwork.
A lawyer will fight on your behalf in a courtroom if negotiations fail to progress. You are entitled to a fair settlement, and we will fight to ensure you receive one.
Who Investigates Truck Accidents in Port Charlotte, Florida?
In Port Charlotte, cases will typically be investigated by the local police and/ or Highway patrol. Despite this, we would strongly advise that you hire an attorney to do their own investigation if you have suffered a truck accident.
An attorney-client relationship at our firm is one of great commitment and will be built on trust. Therefore, having an independent working on the case can be hugely beneficial to you. This is because you will be giving yourself the best chance you have of winning the maximum sum of compensation you deserve by having your crash thoroughly examined.
Do I Need to Act Quickly?
If you have been injured in an accident and wish to recover compensation to cover your medical bills, pain and suffering, lost wages, and more, you must act quickly. This is because Florida's statute of limitations outlines that injury victims only have four years to file a claim for compensation following the date of their accident. This law is outlined under Florida Statute 95.11. This may seem like quite a long time. However, you will be surprised at just how quickly four years can pass.
Not only this, but the law dictates that those who have lost loved ones in accidents only have two years to file a claim of wrongful death. It is for this reason that we strongly recommend that you seek the help of a professional lawyer as soon as you are able to do so following your accident.
How Much Will a Personal Injury Attorney Cost Me?
We understand that hiring a lawyer can seem very daunting and can cause people a lot of worries. We would like to reassure you that seeking the help of a lawyer is very easy and is not expensive. At our firm, we work on a contingency basis. This means that you do not have to pay a penny for our services upfront, and you will not have to face any surprise bills. This is because our legal fees will be taken from the final settlement that we achieve for you from the insurance company and trucking company.
Our contingency work is monitored by The State Bar Association, and we follow all of their rules and regulations tightly. We promise that you can trust us and that we will do all that we can to ensure that you win the justice that you deserve. Please do not hesitate to contact a lawyer at our firm if you have any questions or queries regarding our fee structure. We will happily explain everything to you over the phone in much more detail.
Contact The Law Place Today!
If you or a loved one has been injured in a truck accident, we would like to share our deepest sympathies with you. Truck accidents are very traumatic and can leave people scarred for life. You shouldn't have to suffer alone. At The Law Place, we understand that no sum of compensation can ever take that experience away from you. However, we would like to help ease you from some of the financial burdens and stresses you may be facing. Our lawyers can help you receive the compensation that you deserve from the trucking company.
We have practice areas all over Florida, so no matter where your accident has occurred, we can help you. Our office is open 24 hours a day, seven days a week. To schedule your free consultation with a reputable accident injury lawyer, call us now at (941) 444-4444.