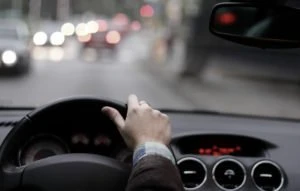 Occasionally, car accidents in Sarasota are not caused by reckless drivers or dangerous road conditions. Sometimes a collision can occur because of a defective motor vehicle. When this happens, it is essential that the negligent party is held responsible, whether that is the car manufacturer, mechanic, or a car-parts manufacturer. When you and your loved ones are driving, you need to feel confident that you are as safe as you can be. And when defective car parts are in circulation, it can put countless lives at risk. By fighting for your right to compensation, you are also helping to keep others safe by holding those responsible accountable for their actions and making sure that they take more care in the future.
When dealing with big manufacturing companies or mechanics, it is essential that you have an experienced Sarasota personal injury lawyer on your side. Do not face the legal system alone. The other party will likely have their own lawyers ready to do everything they can to devalue your claim. Get the best possible help and fight for justice with the help of a reputable law firm.
Personal injury lawyers at The Law Place boasts 75 years of combined experience dealing with car accident cases in Sarasota and across Florida. Contact us on (941) 444-4444 at any time, day or night, to arrange a free consultation.
Causes of Defects in Automobiles in Sarasota, Fl
There are many reasons why a motor vehicle could be defective in Sarasota. And most of the time, drivers have no way of knowing that they are driving an unsafe vehicle. This is because defects often occur in the manufacturing of the vehicle, or a mechanic may have used defective products or damaged your vehicle while repairing it. Most defects are caused by:
Negligent processes during vehicle manufacturing.
Poor vehicle design.
Improper installation of parts.
Defective products used in manufacturing.
Defective products used in car repair.
Damage to existing parts in car repair.
If any of these scenarios resulted in an accident, resulting in damages, then you should be able to hold someone responsible in Sarasota. This could be the vehicle manufacturer, the manufacture of the vehicle parts, or the mechanic.
Common Vehicle Defects in Sarasota, Fl
Motor vehicles are made up of a lot of parts, any of which can be defective. However, some defects are more likely to result in serious injuries, for example, defects of the:
Airbags – Airbag defects can lead to serious injuries in the event of a collision. Airbags have been known to deploy when they shouldn't and fail to deploy when they should.
Seat belts – Seat belt defects can cause greater injuries during a collision.
Roof – In the event of a collision that leads to a car rolling over, it is important that the roof is strong and protective. When the roof has a defect, it can lead to more severe injuries.
Tires – Defective tires can lead to blowouts, causing serious accidents, especially if the driver is moving at high speed.
Gas tanks – Causing the vehicle to explode even in minor collisions.
Other common defects – Accelerator controls, brake system parts, wiring, and steering system parts.
Takata Airbag Recall
Recently, vehicles from 19 different automakers have been recalled because of defective airbags. Consumer Reports has called it "the largest and most complex safety recall in U.S. history." These airbags have deployed explosively, which have caused severe injury and even death. Although this problem is worldwide, the United States is one of the worse hit countries with 16 of the 24 deaths associated with these airbags occurring here.
Unfortunately, this is not the first time that airbags have been recalled. For such an integral safety feature that has been around since the early 1970s, it seems completely bizarre that these types of accidents are still happening, and those responsible need to be held accountable.
This is just one of many examples of defective car parts. Carmakers have a legal duty of care to make sure that their products do not cause injury. If you believe that your injury could be because of a defective car part, then contact us today, and we will investigate on your behalf.
Compensation for Accidents Caused by Vehicle Defects in Sarasota
If you were in a car accident in Sarasota and suffered injuries because of a defective vehicle, then a Sarasota car accident lawyer at The Law Place will help you to secure full compensation for your damages. During your free consultation, we will discuss what sorts of damages you could be eligible for. Your damages could include:
Medical bills – Medical expenses for personal injury include medical bills for past, present, and future.
Loss of earnings – If you had to miss work because of your injury, then you could be compensated for your lost wages, and any future lost earning potential.
Property damage – Such as damage to your vehicle and anything of value in the car that was damaged in the accident.
Pain and suffering – Pain and suffering damages include compensation for your mental anguish and loss of enjoyment if you have been left unable to do anything that you could before the accident.
Loss of a loved one – If a loved one died because of defective products, then you should be compensated for funeral expenses and loss of consortium (loss of income in a family household).
What Will a Law Firm Do for Me in Sarasota?
Research has shown that more than 90% of personal injury cases that have representation from an attorney result in a payout, and on average, the payout is 60% more than those without, depending on the case at hand.
After calling The Law Place, we will make an assessment of your case by asking some simple questions. We will then advise you on whether we believe you have a valid claim. Our car accident lawyers have the experience required to give you good advice so that you can decide how you would like to proceed. If you decide you would like to continue to be represented by our law firm, then we will organize an in-depth case review.
In the in-depth consultation, we will layout the fee structure and explain how we can help you. At this point, you could still decide not to proceed, but if you do want to continue, then we will take over your case so that you can focus on your recovery. We will handle the investigation and collect evidence so that you have the best possible chance of a fair settlement amount.
Most car accident cases involving defective products in Sarasota end in settlement. However, if your case does go to court, then we will have built up a strong case to prove that you deserve reasonable compensation for your injury.
How Much Does It Cost to Hire Attorney for a Car Accident Case in Sarasota?
At The Law Place, we understand how stressful dealing with a car accident can be, especially when you have been the victim of defective car parts. No-one should be put at risk of injury or death because a safety feature that was designed to protect them failed.
That is why we offer a free consultation so that you can make a decision once you have had time to reflect and gather information. We work on a contingency basis, so you will not pay anything until we win your case, and our fee will be deducted as a percentage of your payout.
Contingency work is monitored by the State Bar Associations, who make sure that attorneys charge fairly. At our law firm, we will explain the costs clearly from the beginning, so you know exactly where you stand.
Speak to a Personal Injury Attorney at The Law Place Today!
If you have been in an accident that was either caused by defective vehicle parts or your injuries were made worse because of a defect, then it is essential you speak to an experienced car accident attorney.
At The Law Place, we work as a team so that you can benefit from our combined experience of over 75 years. We will fight for your right for compensation and work to make the roads of Florida a safer place to drive. Contact us today on (941) 444-4444 to arrange a free consultation.