In Sarasota, FL., burglary offenses are treated extremely seriously and usually come with harsh, severe punishments if individuals are convicted. Fortunately, being charged does not always lead to a conviction.
Here at The Law Place, we have a team of skilled criminal defense attorneys in Sarasota ready to fight for you. We have over 75 years of combined experience in defending clients just like you and will be able to form the best possible defense for your specific circumstances. If you or a loved one are facing charges for burglary, make sure you get in touch with us as soon as possible. Contact us at (941) 444-4444.
How Is Burglary Defined in Sarasota, Florida?
The definition of burglary, as laid out by Florida Statute 810.02, is:
Entering a dwelling, a structure, or a conveyance with the intent to commit an offense within, unless the premises are at the time open to the public or the defendant is licensed or invited to enter.
Notwithstanding a licensed or invited entry, remaining in a dwelling, structure, or conveyance: a) Secretly, with the intent to commit an offense within; b) After permission to remain within has been withdrawn, with the intent to commit an offense within; or c) To commit or attempt to commit a forcible felony.
Our team of dedicated attorneys fight and win for Floridians.
The Three Types of Burglary
When it comes to burglary offenses, Sarasota, FL., places every offense into three separate categories. Each one relates to how serious the crime was in the eyes of the law and has different punishments.
Third-Degree Felony Burglary
The least serious type of burglary on the list is a third-degree felony burglary. This happens if the individual:
Did not carry a weapon of any type.
Did not assault or commit battery.
Only burglarized an unoccupied structure or residence.
We're Florida's top litigation team with over 75 years of combined experience
Second-Degree Felony Burglary
The second most serious type of burglary is a second-degree one. This happens if the individual:
Is not armed and does not carry a weapon.
Does not assault or commit battery.
Burglarized a property or building that was occupied by another living person at the time.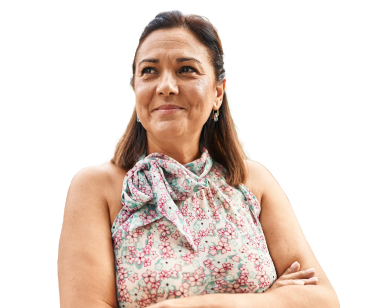 From the initial call to updates on your case status, we are here to get you answers.
First-Degree Felony Burglary
The most serious type of burglary, and the one that is most likely going to have serious punishments attached to it, is a first-degree felony. This happens when an individual:
Is armed or carries explosives.
Commits assault or battery.
Uses a motor vehicle to commit an offense and damages the property.
Types of Building
The type of building or structure that the burglary occurs on can influence the case and may lead the prosecutor to seek different levels of charges
According to Florida Statute 810.011:
Dwelling
Structure
Conveyance
Often, the prosecutor may try and wrongly label a type of structure as a dwelling in order to increase the charges laid against the individual. We will not allow this and will seek to disprove what they are saying and label their claims as invalid.
Potential Punishments for Burglary in Sarasota, Florida
The punishments imposed for a burglary crime will always depend on the classification in Sarasota, FL.
A first-degree burglary could lead to 30 years in prison, with second-degree burglaries leading to 15 years, and a third-degree burglary getting five years.
These punishments can be much more severe if the criminal offense is a repeat one. In this situation, it is even more important to seek help from us, as your defense will have to be solid if you want a preferable outcome.
Potential Defenses for Burglary in Sarasota, Florida
There is a range of different potential defenses we could use in order to fight your case. Some potential defenses that we could use include:
The building did not technically classify as a dwelling or structure.
Your identity was mistaken for someone else.
The evidence against you was not sufficient enough to prove guilt.
You were invited by the property owner to stay on the property.
You thought that you lawfully owned the items you took.
Contact The Law Place Today
The Law Place comprises of a team of skilled and reputable criminal defense attorneys who have helped thousands of clients get their preferred results following charges. We have been doing so for over 75 years collectively and have dealt with a number of cases just like yours, from both sides of the courtroom.
This means we know exactly how to handle your case and exactly how to build a defense that could get your charges dropped or reduced.
We keep our phones open around the clock, so call us as soon as you can, and we can arrange a free consultation and offer immediate unbiased advice that could massively benefit your chances.
Contact us at (941) 444-4444 today!