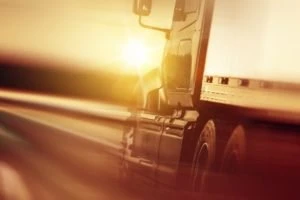 If you have been involved in a car accident with a semi-truck, the chances are that the collision was serious. A fully loaded semi-truck can weigh up to 80,000 pounds, while a passenger car weighs only around 3,000 pounds. In a collision of two vehicles, the smaller one is always at a disadvantage, and its passengers are more affected by the accident than the passengers of the bigger one. According to the research of IIHS-HLDI, in fatal two-vehicle collisions involving a passenger car and a large truck, 97% of the deaths are car passengers.
Have you sustained injuries or damage in a semi-truck accident in Port Charlotte that was not your fault? Then you could have the right to compensation. Contact The Law Place and get in touch with one of our Port Charlotte truck accident lawyers. They have over 75 years of combined experience helping truck accident victims receive the damages they deserve. Most of them have been rated 10.0 by the AVVO, which is the organization's highest rating.
Call us anytime at (941) 444-4444 for a free consultation with one of our truck accident attorneys in Port Charlotte or any other Florida office (Fort Myers, Tampa, Bradenton, North Port, etc.). Our phone lines are available 24 hours a day, 7 days a week throughout the whole year.
Common Causes of Semi-Truck Accidents in Port Charlotte, FL.
You can see semi-trucks on Florida's roads all the time. A semi-truck is a very popular means of commercial transportation since it can easily transport a large cargo over Florida and beyond. However, when humans are involved, many things can go wrong. Below, we list the most common causes of semi-truck accidents in Port Charlotte:
Fatigue
Trucking companies can force their drivers to work long shifts without the opportunity to take a break. Although the Federal Motor Carrier Safety Administration (FMCSA) strictly regulates the time commercial truck drivers are allowed to spend behind the wheel without a break, some trucking companies still try to find a way around it. They force their drivers to work overtime even though it has been scientifically proven that fatigue significantly raises the risk of accidents.
Driving under the influence of alcohol/drugs (DUI)
If a person drives their car or truck under the influence of alcohol or drugs, they are very likely to end up in an accident. This is because these substances significantly impair the user's judgment to overestimate their abilities in a critical moment. And if a truck driver drives under the influence, the risk is even higher due to the size and weight of the vehicle.
Poor conditions
Poor weather conditions or limited visibility can also contribute to a truck crash. For example, the road can be slippery due to low temperatures or impaired visibility by fog or heavy rain. However, poor visibility can also be attributed to broken streetlights or low sunlight. As you can see, many external factors can affect what is happening on the road. The important thing is always to adapt how you drive to the current conditions.
Overloading
Sometimes, profit-seeking trucking companies can exceed the semi-trucks weight limit to transport more goods. However, this is very risky because it is easy to lose control and cause an accident with such a heavy vehicle.
No matter the cause or the culprit, if you have been involved in a truck accident in Port Charlotte, FL., you deserve to receive maximum compensation for it. Seeking legal counsel ensures your best chance at securing the settlement you deserve. It also helps prevent future accidents by punishing the party at fault. So, if you seek justice after your Port Charlotte truck accident, call our law firm for a free consultation. Our attorneys have enough experience with truck accident cases and personal injury law so that you will be in excellent hands.
Our team of dedicated attorneys fight and win for Floridians.
Laws to Prevent Truck Accidents Applicable in Florida
In Port Charlotte, Florida, and all over the United States, several laws and regulations are in place to lower the risk of truck accidents. However, if any of them were violated during your accident, they might be used for your insurance claim. The most basic ones include:
Hours of service – As was mentioned earlier, the FMCSA regulates the amount of time a commercial driver can drive without a break. Moreover, they determine how long each break must be and when a driver can drive again after completing one shift.
DUI laws – The limit of blood-alcohol level for commercial drivers, is lower than the limit for regular drivers. For example, in the commercial sector, the limit is as low as 0.04 grams of alcohol per 100 milliliters of blood instead of 0.08 for the non-commercial sector.
Record requirements – Every trucking company must keep records of their drivers' working and resting hours. Since 2017, the regulations require electronic logging devices, so it's not easy to get around the rules.
CDL requirements – Every commercial driver must comply with the regulations for obtaining and renewing their license to drive a commercial truck. This includes, for example, obligatory driving tests and medical exams.
Local or state traffic laws – Every truck driver must comply with the traffic laws applicable for the area they are driving through.
Drug and alcohol testing – Every trucking company must perform randomized alcohol and drug testing on each of their drivers.
A specialized truck accident attorney knows strictly what rules and regulations apply to trucking companies and their drivers. They will know right away whether they breached their duties and will be able to gather enough evidence to prove it. This support is essential for the success of your case. Without professional legal counsel, you cannot embrace all the aspects of the case and might miss some of its key elements. By pursuing the case on your own, you risk claiming a lower compensation than if you had an attorney by your side.
Damages Available After a Port Charlotte Truck Accident
If you have been involved in a truck accident in Port Charlotte, FL., you could be entitled to the following damages:
Medical bills – If you have been injured in the accident, you should be able to claim reimbursement of all your medical expenses. This includes the cost of surgery, rehabilitation or medication, and future expenses if your injuries are more serious. However, it is vital that you stick to the prescribed treatment to qualify for these damages.
Property damage – If your vehicle was damaged in the accident, you should claim all the repair costs or replacement expenses from the party at fault. You could also get compensated for any valuables damaged in the accident, for example, your smartphone or laptop.
Lost wages – If you need to take some time off work to treat your injuries, you should get compensated for any lost earnings.
Pain and suffering – If you experienced any physical or mental suffering due to the accident, you should be compensated. These damages are awarded, for example, if you are no longer able to enjoy your hobbies due to your injuries.
Wrongful death – If you have lost a loved one in a truck accident, you could be entitled to the wrongful death damages. These include, funeral costs, loss of family earnings (loss of consortium).
Contact our law firm today and schedule a free consultation with one of our Port Charlotte truck accident lawyers to find out which damages we might be able to claim for you.
We're Florida's top litigation team with over 75 years of combined experience
Comparative Fault in Port Charlotte, FL.
Florida Statute 768.81 defines the comparative fault principle. This means that more than one party can be found liable for the truck accident. The court will determine to what degree each party contributed to the accident and assign them a percentage. You can still claim damages if your share is lower than 50%. However, the damages will be lowered accordingly.
So, for example, if the semi-truck driver collided with your motor vehicle because they failed to yield at a place where they were supposed to, but you were talking on your phone, the court might establish that your contribution to the truck accident is 10%. This means that this 10% will lower the damages you are entitled to.
If you have been found partially liable for the accident, your truck accident attorney will work hard to lower your share as much as possible. This will require a thorough investigation of your case: your lawyer will interview the witnesses, review the security footage and gather all the relevant evidence to support your defense.
To find out more about how much we can do for you, call our law firm today and schedule a free consultation with one of our Port Charlotte truck accident lawyers.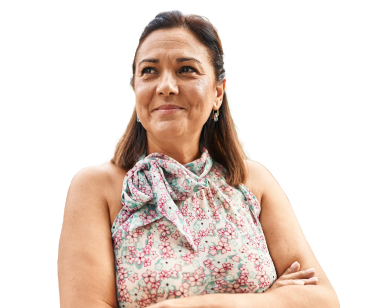 From the initial call to updates on your case status, we are here to get you answers.
Time Limitation for Filing a Lawsuit After a Truck Accident in Port Charlotte, FL.
Florida Statute 95.11 determines different deadlines for filing lawsuits in Florida. In case of a personal injury lawsuit, you must file it within four years. In case of a wrongful death lawsuit, you must do it within just two years.
Even two years might sound like a long time, not to mention four, but you would be surprised how quickly they can pass by. Moreover, there is a lot of paperwork and waiting involved, so you should start as soon as possible if you are thinking about a lawsuit.
Claiming From Insurance Companies in Port Charlotte, FL.
If you are involved in a truck accident in Port Charlotte, Florida, you must inform your insurance company about it as soon as possible, usually within 24 hours. And to be able to claim any damages for your injuries, you must see a doctor within 14 days after the crash. It is therefore essential to let the paramedics check you right at the site of the accident. We also recommend you keep all the bills related to the collision for their future reimbursement.
According to Florida Statute 627.7407, you are required to claim first from your insurer up to the limit of your policy. Only after that can you claim damages from the other party.
However, it is essential to know that insurance companies can sometimes try to devalue your claim so that they don't have to pay you as much money. It is an advantage to have an experienced personal injury attorney at hand. They will know what a reasonable offer is and what is just an attempt to get rid of your claim.
Our Pricing System
Our attorneys work on a contingency basis, which means that you don't need to pay them unless they win a settlement for you. Does it sound too good to be true? Don't worry. It is a legitimate procedure. Every law firm that works for a contingency fee is monitored by the Florida Bar Association.
At The Law Place, we explain our pricing system to our clients during our free consultation. We believe that the contingency fee provides our clients with more freedom and time. They don't have to worry about their expenses and, in the case of car accident victims, can focus on their recovery from the accident.
All our attorneys work together so that you will receive the knowledge and experience of the whole legal team from our law firm for the price of just one attorney.
Free Consultation at The Law Place
Have you been involved in a truck accident in Port Charlotte, FL.? Whether you have been seriously injured or just scratched, don't hesitate and contact The Law Place as soon as possible.
We hire skilled truck accident attorneys who have handled numerous personal injury cases. They have vast experience in many practice areas, including personal injury law and truck accident lawsuits. So call us today at (941) 444-4444 and ensure justice for yourself and your loved ones.