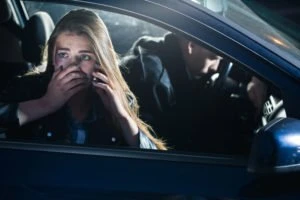 In the event of a motor vehicle accident, the majority of people will always think about the driver that would have been involved in the crash. However, what about any passengers in the car accident at the time? Any passenger that may have been involved in a car accident will often suffer injuries, but it is almost never their fault.
If you have been in a car accident, and you were the passenger that suffered any personal injury, then you may be entitled to some financial compensation for your damages. Although financial compensation may not solve any issues or long-lasting effects the auto accident had on you, it will still help you with any financial burdens you may be facing in the aftermath of the crash.
Here at The Law Place, our personal injury attorneys have over 75 years of combined experience when dealing with the law here in Florida. We are ready to fight on behalf of passengers who were innocent victims in auto accidents, just like you. By ringing us today, you can receive a free consultation and valuable advice on your claim.
Call us today on (941) 444-4444, where our lines are open 24 hours a day, seven days a week.
What Are the Types of Injuries Sustained by Passengers in Auto Accidents?
There are many cases where car accidents can leave anyone involved with both severe and life-changing injuries. In the most unfortunate circumstances, the results can be fatal. Here are some of the most common injuries that a motor vehicle accident could cause. These include:
Sprains, lacerations, cuts, burns, and bruises.
Broken bones and fractures.
Neck injuries, such as whiplash.
Spinal cord injuries, including paralysis.
Traumatic brain or head injuries.
Internal organ injuries.
Wrongful death.
The amount of compensation you could receive is dependent on the severity of your injuries from the car accident. Even if you only obtained a minor personal injury from a car accident, you may still be entitled to some sort of financial compensation. If you would like to find out more, you will need to contact a reputable personal injury lawyer. This is where The Law Place steps in. Our team of car accident attorneys can provide you with high-quality legal representation as they have extensive knowledge behind them when dealing with the law in Florida. Any of our representatives will put up an aggressive fight to ensure you get the justice and compensation you deserve. Contact us here today at The Law Place for your free consultation, where we can assess your unique case and discuss your next best steps.
Our team of dedicated attorneys fight and win for Floridians.
In Venice, FL., Which Driver Would I File a Personal Injury Claim Against?
If you were involved in a car accident, but you were not the driver, then you may be left feeling a bit confused about who you should file a personal injury claim against. This will completely depend on the specific circumstances that are involved in your individual case. Any of the accident lawyers here at The Law Place will be able to guide you through this legal process and determine who you need to file the claim against.
When you are making a personal injury claim, it is very important that you are mindful of talking to car insurance companies. In the world of business, just like large companies, a car insurance company's priority is to make as much profit as they can. So, for you, this means they will try their hardest to pay you as little as possible following your car accident. Anything you say to them may be used against you to try and devalue your claim.
This is why it is so important that you are very careful when talking to these car insurance companies, especially as there is the possibility there could be several car insurance companies involved in your case when it goes to court. If possible, you should speak to a personal injury attorney before you speak to any car insurance company. You need to make sure you are truthful and stick to the facts, but avoid going into unnecessary details.
Before you decide to file an insurance claim for the car accident you were involved in, make sure to contact The Law Place, as all of our accident lawyers are both reputable and experienced in these types of cases. When you do decide to file a personal injury lawsuit, we will be able to guide you smoothly and safely through the legal proceedings, making the process less complex and stressful for you wherever we can. So what are you waiting for? Call us here at The Law Place today, where you will be able to get a free consultation and receive valuable legal advice related to your unique case.
What Is the Duty of Care in Florida?
Here in Venice and the surrounding State of Florida, drivers have an automatic duty of care as soon as they decide to operate a vehicle. This means they must drive both reasonably and safely on the roads of Florida to make sure they keep all drivers, passengers, and pedestrians safe when they are driving. However,  if someone decides to act negligently, then this could, unfortunately, lead to a motor vehicle accident. This means they have violated this duty of care, and they could be liable for any damages caused.
If you decide to hire legal representation, and they are able to prove that someone is liable for any suffering you obtained, then you may be able to file a claim against them for the following damages:
Medical bills – If the injuries you have sustained from the car accident have required medical treatment, then you may be entitled to compensation that covers both past and present medical bills. This also includes projected costs and any other related expenses.
Loss of wages – If you had to take time off work, then you may be entitled to some compensation due to lost wages you would have earned.
Pain and suffering – Any pain and suffering you endured as a result of the car accident you were in deserves compensation. This will include any mental trauma and loss of enjoyment in life you may have experienced after the initial accident. As these are more difficult to prove, this is when it is vital you have a car accident lawyer on your side to get the justice you deserve.
Loss of a loved one – If the result of a car accident has unfortunately meant the loss of a loved one, then there is the possibility you could be owed financial compensation to cover any funeral costs or loss of consortium. This would be achieved through a wrongful death claim.
We're Florida's top litigation team with over 75 years of combined experience
What Are Florida's No-Fault Laws?
Under Florida Statute 627.736, any driver in Venice, FL., must ensure they have personal injury protection (PIP) insurance. Under this type of insurance, your insurance company will pay for 80% of any medical bills needed, alongside 60% of lost income, up to your policy limit. As you are the passenger, the driver's PIP coverage should also protect you. This is regardless of whose fault the accident may have been.
However, compensation can only be recovered up to the limits put in place of the specific insurance policy. In Florida, the minimum amount for PIP coverage is $10,000, and medical expenses tend to exceed this amount. This means there is still the chance you may need to claim the rest of your damages from the other driver involved in the car accident, depending on how serious the injuries you sustained were.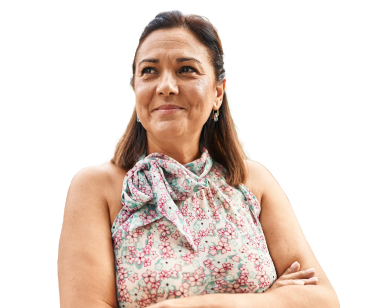 From the initial call to updates on your case status, we are here to get you answers.
Contact The Law Place in Venice, FL., Today!
If you or a loved one was a passenger involved in an auto vehicle accident in Venice, then you need to contact The Law Place today as you may be entitled to compensation.
We know that there will be no amount of financial compensation that will be able to fix the trauma you may have experienced from the accident. However, any compensation received will help cover any financial burdens you may be facing in the aftermath of the crash.
At The Law Place, our lines are open 24/7, so contact us today for your free consultation, where you will be able to receive legal advice from our experienced legal team. Get the justice and compensation you deserve by calling us on (941) 444-4444 today!