Those who suffer an injury on the job in the state of Florida could be eligible to receive workers' compensation benefits for medical expenses and a portion of lost wages. Workers' comp is regulated by the Department of Financial Services and the Office of the Judges of Compensation Claims, with a goal of providing financial protections for those workers who are injured on the job.
Florida statutes §440.02 and §440.10 provide that employers in any industry other than construction who have four or more part-time or full-time employees must have workers' comp coverage. In the construction industry, those with one or more employees must provide workers' comp coverage, while state and local governments and farmers with five or more regular employees or twelve or more seasonal workers must provide workers' comp coverage. Requirements for collecting workers' comp benefits after a work-related injury include:
You must have been injured while working within the scope of your regular employment or stated, routine, tasks.
You must have been injured on the job, rather than coming or going to and from work on your own time.
You may be eligible for workers' comp if you were traveling as part of your employment (while driving a company vehicle or while on a business trip).
It generally does not matter who is at fault for your injury—if you are lifting a box at work and are injured, no one can be blamed for your injuries, but you are still entitled to workers' comp benefits. Unfortunately, the workers' comp system doesn't always work in the manner it was intended. Insurance companies, along with employers, may try to deny your benefits or minimize them to the extent possible.
Your employer or the insurance company may claim your injuries actually occurred outside the workplace or that your injuries are not nearly as serious as you are making them out to be. If you feel you are not being treated fairly regarding injuries you sustained at work, you may benefit from speaking to an attorney from The Law Place. The entire process of receiving benefits you deserve for your workplace injury can be vastly simplified with the help of a knowledgeable attorney who has your best interests in mind, rather than the company or insurance company's financial gain.
The Law Place Can Help with Your Workers' Comp Claim
You pay into the system, and have a right to collect medical expenses, lost wages, and, in some cases, you may be eligible for the following:
Retraining and re-education
Compensation for permanent impairment
Travel expenses to and from doctor's appointments
Ambulance and hospital services
Death benefits
Rehabilitation
Prescription drugs
Your workers' comp claim is not a civil lawsuit—you are not suing your employer for negligence or an intentional or reckless act. Your workers' comp claim is simply a request to receive medical expenses and lost wage benefits due to an injury suffered while on the job. It can be an injury related to one specific incident, or an injury which developed over time due to constant and repetitive use.
Our team of dedicated attorneys fight and win for Floridians.
The Most Common Types of Workers' Comp Injuries
While your specific workers' comp claim will be unique, there are some types of injuries sustained on the job which are more common, including:
Illnesses from toxic exposure such as mesothelioma or Black Lung
Muscular injuries including torn ligaments, torn rotator cuffs, herniated discs from lifting heavy objects and even broken bones from falling or tripping over an object
Loss of hearing or damage to hearing, commonly seen in jobs which require work around very loud equipment
Electrocution burn injuries
All types of construction accidents
Repetitive motion injuries such as tendonitis
Concussions or traumatic brain injury resulting from falling objects or falls
Injuries to the back, neck, knees, ankles, feet and hands
Injuries can be the result of unavoidable accidents, dangerous working environments, insufficient training or defective machinery, however the reason for the injury matters little as workers' comp is a no-fault system.
Occupations with the Highest Rates of Workers' Comp Claims
Workplace injuries can occur in every industry, however some professions are considered to be more dangerous, primarily industries which require employees to be very physically active in their day-to-day work.
Steel and iron workers are at the top of the list for being injured on the job
Electricians
Agricultural workers
Any worker in the manufacturing industry
Commercial fishermen
Construction workers
Truck drivers
Health care providers
Workers in the hospitality industry
Daycare workers
You may wonder how daycare workers, those who work in restaurants and hotels and health care providers end up on the list for a high rate of injuries; all of these professions require constant bending and lifting, meaning they are at a high risk of back and neck injuries. Workers who contract a disease due to dangerous conditions in the workplace are also entitled to receive workers' comp benefits. This could occur in any industry; as an example, when black mold has permeated the work area, causing respiratory issues or when workers contract Legionnaire's Disease from a poorly maintained coolant system.
We're Florida's top litigation team with over 75 years of combined experience
Construction Accidents in the State of Florida
Many of those in the construction industry believe that if they are injured on the job, worker's comp benefits are the only remedy for those injuries, however construction site accidents are much more complex. In a construction accident, there may be multiple defendants, and you may be entitled to file suit against the manufacturer of a defective product or piece of machinery, or—if obviously unsafe, negligent conditions existed—possibly against your employer, the owner of the property, subcontractors, or other workers. The relationship between you as the victim, and the work site also gives rise to different rights and liabilities.
Construction work happens to be one of the most dangerous professions; thousands of workers suffer injury or death each and every year in the United States. There are federal and state laws which set safety guidelines for construction sites, but in many cases these guidelines are ignored in favor of getting the job done more quickly, thus making more money. While you will likely be entitled to worker's comp benefits following your construction accident, this type of insurance rarely pays all the medical expenses and lost wages you need and deserve.
Further, workers' comp fails to address pain and suffering, therefore you will be unable to collect for your physical and mental pain unless you are eligible to file a personal injury or product liability lawsuit as a result of your construction accident. Workers' comp also fails to fully compensate those injured on a construction site for continued disability—at least in a manner which would allow the worker to actually continue to support his or her family.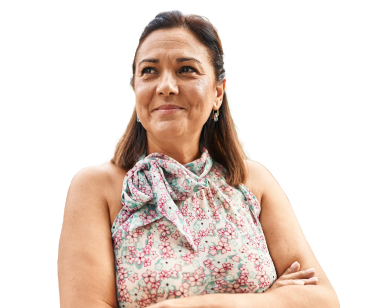 From the initial call to updates on your case status, we are here to get you answers.
Types of Construction Injury Claims You May Be Entitled To
Following your construction accident, the attorneys from The Law Place will determine which of the following claims you are entitled to pursue:
Florida Worker's Compensation Benefits—Generally speaking you cannot bring a lawsuit against your employer when you are entitled to workers' comp benefits, and you must only prove that your injury occurred while you were at work. Under certain circumstances, however, you may be able to bring claims against a third party in conjunction with your workers' comp claim.
If you can show that a third party's negligence was directly responsible for your injuries, your attorney may be able to file a personal injury lawsuit on your behalf.
If your injuries were caused by a defective product (a ladder, power tool, scaffolding, or other piece of machinery) then your attorney may be able to bring a product liability case against the manufacturer of the defective product.
If a loved one has been killed on a construction job, family members may be entitled to bring a wrongful death claim on behalf of the loved one.
The owner of your construction site may be liable, depending on the degree of control he or she has over the construction premises. Both the general contractor and the subcontractors have a legal obligation to provide all workers with the safest construction site possible, and to warn workers of any hazards which are present. It is the job of the contractor and subcontractors to ensure all safety regulations are properly followed; in the event of a construction site injury, the failure of contractors or subcontractors to provide a safe working environment may allow them to be held liable. In some cases—depending on which duties were outlined in the contract with the construction company—the architect or engineer on the job may be obligated to ensure workers' compliance with relevant code regulations. If a defective product was responsible for your accident and subsequent injuries, the manufacturer could be held responsible.
Most Common Factors Involved in Construction Accidents
Your construction accident may have been caused by any number of issues at the construction site, including the following:
Falls from ladders and scaffolding
Crane and hoist accidents
Insufficient safety precautions
The collapse of structures at the construction site
Slip and falls
Toxic substance exposure
Unsafe or improper use of construction tools and machinery
Defective tools and machinery
Explosions and fires, leading to serious burn injuries
Accidents resulting from welding
Injuries sustained from falling objects
The Workers' Comp Process
You are required to report your workplace injury within 30 days of the incident; after your initial injury report you have two years in which to file a workers' comp claim. When you report the accident, you must provide very specific details, including the location of the injury, names of any witnesses, cause of the accident and time of day when the accident occurred. You have the right to file an appeal if your workers' comp claim is denied. Your employer or the insurance company may deny your injury occurred while you were on the job, may accuse you of misrepresenting your injury or may blame your injuries on a pre-existing condition.
Your attorney can file a petition with the Division of Administrative Hearings who will then assign the case to a judge and an appeal hearing will be scheduled within 40 days. At the appeal hearing, your attorney can present evidence showing why you are entitled to benefits. You may qualify for permanent impairment benefits if you have suffered an amputation, vision loss or facial disfigurement while on the job. Supplemental benefits are paid for disabilities causing an impairment rating of 20% or more. This means you have not returned to work and cannot find a suitable job, or have returned to work but are earning less than pre-injury wages. Permanent benefits are paid for disabilities which prevent you from ever returning to work, and death benefits may be collected by survivors when a worker dies as a result of an accident in the workplace.
The Law Place—Helping You File a Successful Workers' Comp Claim
The attorneys at The Law Place have been helping Florida residents receive workers' comp benefits for many years. We have extensive experience with workers' comp claims, and know how to combat the tactics the insurance company may use to deny your claim. Your employer may claim your injuries were due to a pre-existing condition rather than a work accident or may claim your injuries are not as extensive as you are asserting.
You need a powerful advocate on your side to help you recover the compensation warranted by your on-the-job injuries. We will attempt to obtain benefits for your medical expenses, therapy, lost wages, permanent impairment and prescription drugs through Florida workers' compensation and will never hesitate to aggressively litigate your workers' comp case in order to receive an equitable settlement on your behalf. You deserve an advocate by your side who has your best interests at heart and will fight for your rights. Call The Law Place today at 941-444-4444. "We are here for you."