Here in Bradenton, there are more cars on the roads than there have ever been before. For most Americans, owning a car is becoming the norm, and this means there are often multiple cars in multiple households. Additionally, for the residents of America, driving is a pastime for many, and most people either travel on the roads for work or leisure. However, unfortunately, Florida is becoming one of the most dangerous places in the country for drivers. According to the Florida Highway Safety and Motor Vehicles (FHSMV), over 400,000 crashes occurred in Florida in one year alone.
Due to this increased number of accidents in Bradenton, there has been a lot of money spent on investing in infrastructure that is able to stop dangerous driving. Although this number is decreasing, there is still, unfortunately, a high amount of accidents that occur involving pedestrians and cars due to drivers exceeding the speed limit. Speed limits are put in place for a reason. This is why it is vital that drivers follow the speed limits on the roads to protect other drivers on the road and to protect themselves.
If you have unfortunately been injured in a car accident here in Bradenton because of another driver's negligence when speeding, then you need to contact The Law Place today. You may need to seek help from one of our experienced and knowledgeable personal injury lawyers who will be dedicated to fighting your corner to get you the justice and compensation you deserve.
Call The Law Place today at (941) 444-4444 to schedule your free consultation today. Phone lines are open 24/7.
What Damages and Compensation May I Be Entitled To?
If there was a driver on the roads that ignored any posted speed limits on the roads, and this resulted in an accident you were involved in, then you may be able to seek compensation. There may be times when vehicles travel a lot of miles over the speed limit. However, these speed limits are in place for a reason. This is to prevent themselves and others on the roads from getting hurt.
Here are some of the most common damages you may be able to claim for in a car accident:
Medical bills – This includes any bills you may have had to pay for medical assistance needed at the time of the accident.
Future medical bills – This covers if the accident resulted in injuries that require long-term medical care or rehabilitation.
Property damage – If your vehicle was damaged, then you may seek compensation for this damage. This may also include your phone getting damaged in the accident.
Pain and suffering – If the car accident you were involved in resulted in any mental or physical pain and suffering, then this can be claimed as damage. This may have affected the way you live your life, which can be claimed for under pain and suffering.
Our team of dedicated attorneys fight and win for Floridians.
What Are Some of the Common Injuries From Breaking the Speed Limit?
If drivers are found to be involved in speeding traffic accidents, then these can often result in serious injuries. As the cars involved in these types of accidents are traveling very fast, then the injuries may be more severe than anticipated. Here are some of the most common injuries that may as a result of speeding accidents in Bradenton. These include:
Whiplash – This type of injury is soft tissue damage that is caused by either a jerking motion of either the neck, spine, or head. Whiplash is damage to the vertebral joints and is in between your spinal discs.
Traumatic brain injuries (TBI) – A TBI can be life-changing for anyone. If your head hits hard against an object, or if you receive a blow where your brain collides with the inside of your skull, this may result in concussion or even brain damage. Over time, this injury may heal. However, it could be long-term, and in severe cases, it could cause a coma or even death.
Leg and knee injuries – These types of injuries may occur when your legs are forced into a part of the vehicle. This can result in cartilage and joint pain in your knees. In some cases, this may even tear the cartilage.
Chest injuries – This is the most common injury caused by a vehicle traveling at high speeds. This may be because of the impact of your seat belt holding you in place. However, the seat belt is there to save your life.
How Much Can You Be Over the Speed Limit on the Highway?
On every road in Florida, you will expect to see signs that clearly show the speed limits. On average, the maximum speed is 70 miles per hour for any vehicle traveling on rural highways. For urban multi-lane highways, these roads require a lower speed limit at 55 miles per hour.
This law is outlined in the Florida Department of Transportation (FDOT). However, there are many rumors that you will be able to up to 10% over the current speed limit in place without being stopped. However, you should not listen to this, as this is not the law. When you are driving, you may be able to go 10% over the speed limit without being caught or charged. However, this is not guaranteed, and it means you are gambling with your driving license as well as the safety of other drivers on the roads.
We're Florida's top litigation team with over 75 years of combined experience
What Is the Maximum Speed Limit for Residential Areas in Florida?
In Florida, the law is very clear on what the speed limit is in residential areas. In business or residential areas, the speed limit is set to 30 miles per hour. However, for areas that do not fall under these categories, then the maximum speed is set to 55 miles per hour. On occasion, there is a high number of traffic accidents. In these areas, the local authorities have now lowered the maximum speed limit to 20-25 miles per hour. This is so they can reduce the number of accidents in these types of areas.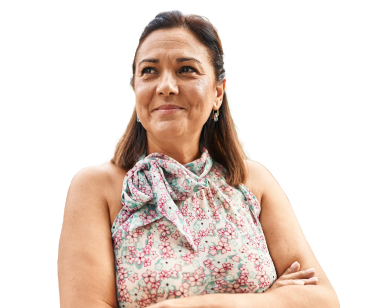 From the initial call to updates on your case status, we are here to get you answers.
If There Are No Signs, What Is the Speed Limit?
If there is no clear signage to show what the speed limit is, then any driver on the road should not exceed 30 miles per hour. There are many roads that will not display signs. However, if you stick to less than 30 miles per hour, then you are likely not breaking the law.
What Are the Different Types of Car Accidents?
There are many different types of car accidents, and they can each result in different injury severities. These include:
Rear-end crashes – This is caused by the sudden braking or slowing of a vehicle. This type of accident can easily result in a multi-car pileup.
Side-impact collisions – This type of accident is commonly known as a "T-Bone." This is where one vehicle collides with the side of another vehicle. These types of accidents can often be severe as there is not much protection in the door panels.
Head-on collisions – This is where two cars collide head-on. These types of accidents usually result in the worst injuries and, unfortunately, have the highest fatality rates.
Sideswipe collisions – This is usually when two cars move into the same lane without either driver looking. The vehicles then scrape together.
Vehicle rollovers – This is when a car is forced to increase to a higher speed, or they are hit extremely hard by another vehicle. This then causes the vehicle to flip.
Multi-vehicle pileups, or multiple vehicle collisions – This is when one of the types of car accidents mentioned above has resulted in more than one car being involved in an accident. This then results in a multi-vehicle pileup.
How Many Car Accidents Are Caused Due to Speeding?
In 2018, it was estimated that drivers exceeding the speed limit killed over 9,000 people. If you ignore the speed limit, then you risk some of the following consequences.
You may potentially lose control of your vehicle.
The seatbelts and airbags in your car will become less effective at higher speeds.
The distance needed to break when you are speeding increases significantly.
Why Do People Choose to Speed?
If people decide to speed, they may be doing it for a number of reasons. These include:
Running late – This applies in circumstances where people have not left themselves enough time to get somewhere. This means they will then speed to try and get to the place they need to be on time.
Racing – Some drivers like to show off on the roads, risking their lives, and others by racing other road users. This often results in aggressive driving, and no regard is taken for the safety of other drivers on the roads.
Distraction – When you become used to driving, it can become easy to let your attention wander. If this happens, then it can be easy enough to let your speed increase without you even realizing it.
How Do You Deal With Drivers Speeding and Racing on the Roads?
Road rage on the roads is an issue many drivers face on a daily basis. If you see another car doing something wrong, then you are endangering yourself and others around you if you become angered with this and react poorly. If you do face a reckless driver on the roads, it is advised you take the following steps:
If a car is very close behind you in the fast lane, then simply move over to them let them pass.
Make sure there is enough space between yourself and dangerous drivers that are speeding.
You should call the police if another driver clearly has no regard for the safety of others on the roads or if you suspect they are under the influence.
How Can I Prove a Speeding Accident Claim?
If you want to make a successful claim for a traffic accident that has been caused by speeding, then you need to prove the driver has been negligent. Alternatively, you will need to prove they breached their duty of care. Examples of this include:
Exceeding the mph speed limit – In the State of Florida, there are speed limits set for all local roads and highways. These limits state the maximum amount of miles per hour that you can travel legally. If you are caught driving faster than these set speed limits, then you are likely to be found guilty of breaching your duty of care.
Going too fast for the road conditions – A negligent driver will likely decide not to drive reasonably in the current conditions, which could lead to an accident. This may include driving on icy roads or during heavy rainfall.
What Will a Personal Injury Lawyer in Bradenton Do for Me?
We recommend that you speak to a personal injury lawyer as soon as possible after your accident. Here at The Law Place, we offer honest and unbiased advice to your unique case. Through our free consultation, we will thoroughly evaluate your case and decide if it is worth pursuing and how much compensation you may be entitled to.
If you agree to choose The Law Place as your legal representation, then your personal injury attorney will lay out our fee structure to you. This is so you are made aware of all the costs involved.
Here at The Law Place, we provide a trusting attorney-client relationship, so you can trust that there will be no hidden costs involved in your case.
We are here to fight for your rightful justice and to get you the financial compensation you deserve.
Contact The Law Place in Bradenton Today!
Here at The Law Place, our team of personal injury lawyers has over 75 years of combined experience when dealing with these types of cases. If you choose to hire us as your legal representation, then your personal injury lawyer will be ready to fight for the compensation you deserve.
Contact The Law Place today at (941) 444-4444 for your free consultation, where our lines are open 24 hours a day, seven days a week.