Car accidents in Florida can happen for many reasons, such as adverse weather conditions, unsafe roads, or vehicle defects. If the cause of the crash was a defect with a motor vehicle, the motorists involved with the defect could be held liable for the collision. The fault for the defect could lie, for example, with the car manufacturer, a car-part manufacturer, or a mechanic who has carried out repairs on the vehicle.
Figuring out who is to blame in a case like this can be tricky. If you have been in a collision that you believe was caused by a vehicle defect, we recommend that you seek legal representation as soon as possible from a personal injury lawyer. Here at The Law Place, our legal team has a lot of experience dealing with car accident cases involving defective vehicles, and our attorneys are well-equipped to help you claim your rightful compensation. With over 75 years of shared experience with personal injury cases, we will stand up for you every step of the way if you decide to file a lawsuit. Call us today to schedule a free consultation with one of our personal injury lawyers, who will go through the details of your accident and see how much compensation you could be owed.
Our phone lines are monitored 24hrs a day, 7 days a week, for the benefit of our clients. So
Common Causes of Defects in Vehicles
There are many types of defaults that can appear in vehicles, and many go unnoticed by drivers. The majority of defects occur during the manufacturing process or a repair process if a mechanic made an error or used a faulty part. Tragically, these defects are often only discovered once it's too late and they have caused a car crash. The majority of defects result from:
The incorrect installation of parts.
Careless actions when manufacturing the vehicle.
A badly designed vehicle.
Flawed parts being used in the manufacturing process.
Low-quality materials being used during car reparation.
Damage to existing vehicle parts during a reparation.
Although defects are usually not caused by intentional malicious action, if an accident was caused by such a defect, then innocent victims should not be made to face the impact of their injuries alone. Contact one of our accident attorneys to see whether you could be entitled to make a claim against a third party in Port Charlotte.
Our team of dedicated attorneys fight and win for Floridians.
Common Vehicle Defects That Can Lead to Car Accidents
There are many things that can go wrong in a vehicle, where a defect in almost any part could lead to a driving hazard and possibly an accident. One way to protect yourself and others from potential harm caused by defective vehicle parts is to ensure that your vehicle is regularly maintained. Even when doing this, however, there is a chance that a fault with your vehicle was introduced at the time of manufacturing and may be undetectable. Some of the parts which have shown to cause serious injury when defective include:
Tires – Severe road accidents can result from tire blowouts, something which is more likely to occur when traveling at high speeds, and particularly with faulty or damaged tires. It is essential that drivers keep their tires in good condition and get them checked regularly.
Seat belts – These are vital to reducing the risk of death and injury in the case of a collision, so faulty seat belts can be extremely dangerous.
Airbags – These play an important role in cushioning the blow in case a car is involved in a crash. If a car's airbags fail to inflate in time, then the driver or passenger will receive no protection from the crash, often resulting in serious impact injuries. Faulty airbags could also deploy unexpectedly when there has not been a crash, which can cause severe burns and bruising and can cause the driver enough distraction to crash their car.
Roof – It is the duty of a car manufacturer to ensure that the roof of the car is stable and will not cave in during an accident. A failure to do so could leave the manufacturer liable for negligence.
Gas tanks – If a car is fitted with a faulty gas tank, this can lead to an explosion following a collision, and as a result, life-changing injuries.
Other common defects – can include worn-out brake pads, incorrect wiring, a shaky steering wheel, etc. All of these have the potential to cause a car accident.
If you have been involved in a car accident in Port Charlotte where you believe faulty parts may have caused the accident, then call us today to see how you could be compensated for your pain and suffering.
What Damages Could a Personal Injury Lawyer Help Me to Claim for in Port Charlotte?
Car accidents can lead not only to emotional distress and severe injuries but also hefty debt. Medical bills can quickly build, particularly if the accident requires you to have surgery. The damage to your property and personal items could also leave you in a sticky financial situation. If you have been in an accident caused by faulty vehicle parts, then you shouldn't have the added stress of financial difficulties. With a personal injury attorney from The Law Place, you can rest assured that they will do everything they can to claim back compensation for many types of damages that you could have suffered during or following the crash. This could include:
Medical expenses – Car accidents can lead to serious injuries, and particularly if there was a fault with the airbags or seat belts, this could lead to life-changing injury. Your personal medical insurance is unlikely to cover the huge expenses that can accumulate following a car accident, including the cost of surgery, medication, and long-term rehabilitation.
Lost wages – If your accident has meant that you have had to time off work, we understand the serious financial impact that this can have on you and your family. We are here to help you fight for the compensation you deserve
Lost future wages -If injuries caused by the auto accident could impact your ability to work in the future, then you could also be entitled to claim compensation for this loss of hypothetical future earnings.
Property damage – You may be able to claim compensation for the cost of personal items damaged or broken during the crash, such as your phone or your vehicle.
Pain and suffering – A Florida personal injury lawyer can help you to calculate less tangible but equally important types of pain you might have endured, such as emotional distress, PTSD, insomnia, and depression.
Wrongful death – If you have lost a loved one in a crash caused by faulty machinery, then we know that no amount of money can bring them back. However, you still have the right to seek justice and compensation, and compensation could help to recover costs such as funeral bills and the loss of wages if this loved one was financially supporting you.
If you have suffered any of the above damages in an accident that you believe could have been caused by faulty car parts, then get in touch today. We will do everything in our power to fight to win you the compensation you deserve.
Contact us today for a free consultation with one of our car accident lawyers. They will go through the details of your case with you to give an idea of whether you have a case to be made against a third party such as a parts manufacturer or mechanic for the fault that might have caused the accident.
We're Florida's top litigation team with over 75 years of combined experience
What Can The Law Place Do for Me?
Following a car accident in Port Charlotte, Florida, the first step you should take once you are well enough is to call us. In a free consultation, a car accident lawyer from our team will go through the details of the accident with you, give you free legal advice, answer any questions you might have, and discuss what the next steps could be if you decide to pursue a legal case. If you do, your assigned accident attorney will take charge of your case and provide guidance, support, and legal advice throughout.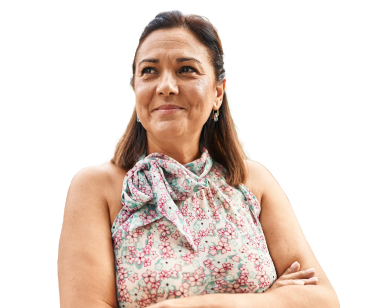 From the initial call to updates on your case status, we are here to get you answers.
Comparative Fault
Under Florida Statute 768.81, Florida is a comparative fault state. This means that more than one party can be found liable for damages, and this fault is calculated as a percentage. If, for example, you are involved in an accident caused by faulty tires, but at the time of the crash you were driving too fast, then an opposing party or insurance company could try to shift part of the blame for the accident on to you, and so reducing the amount, they would have to pay out in a settlement and maximize their profits. Our law firm has extensive experience in dealing with these types of companies and will stand up for you in any disputes that arise. Your assigned attorney will handle all communications with your insurance company to make sure that you are not convinced by them to accept a lower settlement than what you deserve.
Your attorney will build you a strong case, collecting evidence such as CCTV footage, witness statements, mechanic visit receipts, etc., and will handle communication with any involved third parties so that you can focus on your recovery.
How Much Will It Cost?
Our law firm works on a contingency basis whereby you will not have to pay anything upfront, and our legal fees will be deducted from the final settlement if your injury case is successful. If your case is unsuccessful, then we won't take any fees, and you won't have to pay anything. Our contingency fee structures are monitored by the State Bar Association, which sets guidelines as to how much accident lawyers are allowed to charge. We are very upfront about our pay structure with our clients, which we can explain in detail following the initial free case evaluation. That way, you can be sure to fully understand the legal costs involved before we start your case, and you'll have no nasty surprises down the road.
If you have been involved in a car accident you believe was caused by defective car parts, allow us to help you seek the justice you deserve. For the benefit of our clients, we monitor our phone lines 24hrs a day, 7 days a week.
Call today at (941) 444-4444 to discuss your case with one of our attorneys.