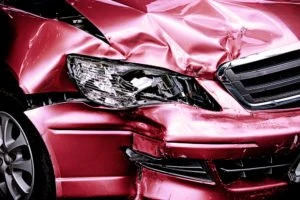 Failure to give right of way in Sarasota Florida can lead to serious accidents and personal injuries. When drivers act negligently and fail to follow the rules of the road, they can severely alter people's lives. Often, drivers fail to yield because they are trying to get somewhere fast, or they are driving distracted; you should not have to pay the price for their recklessness.
If you have suffered personal injury from a failure to yield accident, our Sarasota personal injury lawyers at The Law Place, are ready to help. With over 75 years of combined experience, our Sarasota county-based accident injury lawyers will strive to give you the best service available. If you have suffered in a failure to yield accident, then contact us for a free consultation today on (941) 444-4444.
Common Issues Involved in a Failure to Yield Accident in Florida
At The Law Place, a Sarasota car accident lawyer will assess your case and determine if a party's failure to yield has resulted in an accident and/or personal injuries.
Who Has Right of Way in Florida?
The Florida Statute 316.123 is very clear on the matter of right of way. Failure to yield in situations can lead to serious personal injury.
At a stop sign, you must yield the right of way to all other motorists, pedestrians and cyclists.
On an open intersection, you must yield the right of way if a vehicle is already on the intersection. This includes when you enter a cross or state highway from a secondary road, when you enter an unpaved road from a paved road, or when you plan to make a left turn, and a vehicle is approaching from the opposite direction.
On a roundabout, you must yield to oncoming traffic to the left.
A driver must yield to emergency services at all times.
How Do We Prove Liability in a Failure to Yield Car Accident?
If you have suffered personal injury in a failure to yield accident, a Sarasota county accident attorney at The Law Place will do everything in their power to get you the compensation you deserve. To ensure this is possible, we offer you a free consultation with a highly experienced accident lawyer. What must your lawyer prove?
The other party owed you a duty of care – The other party was supposed to yield right of way.
The other party did not uphold their duty of care – The driver did not uphold the Florida right of way laws and failed to yield.
The other party's actions caused you a personal injury – As a result of the other party's actions, you have suffered an injury.
A simple failure to yield does not automatically prove the accident was the fault of the other party. The other party may argue, for example, that you were exceeding the speed limit or that the stop sign was obstructed from their view.
How Do We Gather Evidence to Prove the Other Party Failed to Yield?
A Sarasota county accident lawyer from The Law Firm will gather evidence stringently to prove the other parties failed to yield caused the accident, such as:
We conduct a visit to the accident location and look for skid marks on the sidewalk.
Your vehicle will be examined to deduce where and how the other party collided with you.
We locate and interview any witnesses of the accident.
We check the surrounding area for cameras and acquire and surveillance footage of the accident.
What Damages Can You Claim for in Florida after a Failure to Yield Accident?
You can claim for a wide range of damages, in any accident, especially if you have been caused serious injuries. This includes medical bills, rehabilitation costs, loss of earnings, pain and suffering, and the list goes on. Proving these damages is where your Sarasota accident lawyer comes in. One of our team here at The Law Place will be with you every step of the way to guide you through this stressful time. Your Sarasota injury lawyers will:
Speak to your doctor and other medical professionals to determine the severity of your injuries.
If you have suffered serious injuries, we will consult a life care planner and calculate the cost of the treatment you will need throughout your life.
Enlist the help of an economist to determine your lost earning capacity caused by your injuries.
If you have suffered an injury in a failure to yield accident, come for a free consultation at The Law Place in Sarasota county.
Motorcycle Accident Caused by Failure to Yield
The Department of Transportation posted findings that 38% of failure to yield accidents are caused by drivers turning left in front of oncoming motorcycles. One-quarter of motorcycle accidents occur when both parties are heading in the same direction. In other cases, the motorcycle accident is caused by the driver misjudging the motorcyclist's speed and pulling out in front of the rider.
Our accident attorneys at The Law Place are well equipped to deal with all forms of failure to yield motorcycle accidents and the injuries they cause. We understand that even the safest of riders may find themselves in a collision that is not their fault, and we strive to offer you exemplary service in getting you the compensation you deserve.
What Can a Sarasota Florida Accident Attorney Do for You?
Having an experienced Sarasota attorney in your corner during a personal injury case can prove to be integral to your success. Research has shown that 90% of cases with legal representation result in a payout, and those payouts average out 60% larger than those without representation.
At The Law Place, our injury attorneys strive to make you feel comfortable and safe every step of the way, from the moment you step into your free consultation to the moment you receive your payout. In your free consultation, we will ask you a series of simple questions to ensure you have a valid legal case before we proceed. We will explain our fee structure, and you will be offered some no-obligation advice so you can make an informed decision. If you do not wish to proceed with one of our injury lawyers, that is not a problem. However, if you do choose us, we will take full control of your investigation and deal with all correspondence between you and the insurance company, allowing you to take the rest you need to recover from your injuries.
It is likely that you will be contacted by the other party's insurance company when they hear about your accident and that you are being represented by an experienced Florida personal injury attorney. They could offer you a lower offer in hopes of forcing you to settle before we have been able to conduct our investigation. They will attempt to get you to waiver your rights to further fight your case. It is important that you speak your accident attorney, who will ensure that you are not taken advantage of in this stressful time.
Most failure to yield cases in Sarasota Florida end in settlement, but on the off chance it does go to court, our experienced lawyers will be behind you every step of the way.
How Do I Deal With Florida Insurance Companies?
Dealing with Sarasota Insurance companies can be difficult at the best of times. We are here to try and make this process as smooth as possible for you.
By law, you must notify your insurance company of your collision, whether a motorcycle accident or a car accident. Your contract should stipulate the time you have to do this, usually 24 hours. We advise that you contact a personal injury attorney before speaking to your insurance company. It is also advised that you do not speak too much about your injuries, as you may not know the full extent of them yet. Anything you say on the phone to the company can and will be used against you. We advise that you see a doctor so they can document your injuries and that you call The Law Firm to book in a free consultation before speaking to your insurance company.
What Will Hiring a Sarasota Law Firm Cost Me?
Here, at The Law Place, we strive to reduce the stress caused in the aftermath of a failure to yield/right of way dispute. We want you to have all the time you need to deal with your injuries while we deal with the legal battle on your behalf. That is why our lawyers work on a contingency basis. This means the fees will be taken from your settlement, and if your case is unsuccessful, you will not be charged anything.
All cases taken on a contingency basis are monitored by the State Bar Associations. They set the guidelines of how our attorneys can charge, and we follow these guidelines very strictly. This will all be explained during your free consultation so you can put your mind at ease.
Contact The Law Place Today
If you have been in a collision that was not your fault, whether it be a motorcycle accident or a car accident, our experienced, Florida based team at The Law Place can help you. Book in a free consultation today and get all the information you need to proceed with your claim. Call us on (941) 444-4444 to get the ball rolling.