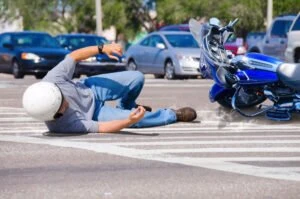 Understanding Motorcycle Accidents in Spring Hill, Florida
Motorcycle accidents are a serious issue across the United States, and Spring Hill, Florida is no exception. Whether it's the enticing call of the open road or the thrill of maneuvering a two-wheeler, motorcycles have always had a certain appeal. However, this freedom often comes at a high price.
With limited protection compared to passenger vehicles, motorcycle accidents often result in severe injuries or even fatalities. When a Spring Hill motorcycle accident occurs, victims are left dealing with medical bills, lost wages, and life-altering injuries. In this article, our aim is to provide an overview of motorcycle accidents in Spring Hill and introduce the importance of having a proficient Spring Hill motorcycle accident lawyer at your side.
Motorcycles and the Risks of the Open Road
Motorcycles offer a unique sense of freedom and exhilaration, but they also come with significant risks. In Spring Hill, Florida, a mix of heavy traffic, diverse road conditions, and variable weather can make for challenging rides. Even the most seasoned motorcycle riders face a higher risk of injury compared to car drivers. Lacking the protective shell of a car, motorcycle riders are exposed directly to the forces of an accident.
Common risks include collisions with other vehicles, especially at intersections or during lane splitting, an often misunderstood practice. Single-vehicle accidents can also occur due to factors like poor road conditions or negligent maintenance of the motorcycle itself. Unfortunately, injuries sustained from these accidents, such as traumatic brain injuries and spinal cord injuries, are typically more severe compared to those from car accidents.
In many cases, these accidents are not the fault of the motorcycle rider, but are due to the negligent driver of a car, truck, or other large vehicle. Regardless of the cause, any Spring Hill motorcycle accident can have catastrophic consequences. Understanding these risks, it becomes clear why engaging a dedicated Spring Hill motorcycle accident attorney is crucial in navigating the aftermath of such incidents.
Our team of dedicated attorneys fight and win for Floridians.
Common Causes of Motorcycle Accidents in Spring Hill, Florida
Motorcycle accidents in Spring Hill, Florida, can result from a variety of factors. Understanding these common causes is crucial in preventing accidents and protecting the rights of accident victims.
Distracted Driving
One of the leading causes of motorcycle accidents is distracted driving. This issue is not exclusive to Spring Hill but is a nationwide problem. Whether it's texting, eating, applying makeup, or simply daydreaming, any form of distraction can significantly reduce a driver's reaction time. For motorcyclists, who are already at a disadvantage due to their smaller size and visibility, this lack of attention can be disastrous.
Lane Splitting
Lane splitting occurs when a motorcycle drives between two lanes of stopped or slowly moving cars, usually in traffic jams. This practice is controversial and can be dangerous due to the close proximity of the cars to the motorcycle, the reduced space for maneuvering, and the fact that cars don't anticipate that any vehicle will be passing them in slowed or stopped traffic.
Speeding and Reckless Driving
Speeding is a common cause of all types of vehicle accidents, including motorcycle crashes. The higher the speed, the less time the driver or rider has to react to a dangerous situation. Similarly, reckless behaviors like tailgating, improper lane changes, and running red lights also lead to accidents.
Alcohol and Drug Use
Substance abuse significantly impairs a driver's ability to operate any vehicle safely, and motorcycles are no exception. Accidents involving intoxicated drivers or riders often result in serious injury or fatality.
In all these cases, an experienced Spring Hill motorcycle accident lawyer can help victims navigate the complex legal landscape, identify the at-fault driver, and seek the compensation they deserve for their injuries.
Common Types of Motorcycle Accidents and Injuries in Spring Hill, FL
Spring Hill, FL, like many other cities, experiences a variety of motorcycle accidents that often result in serious injuries. The vulnerability of motorcycle riders compared to those in passenger vehicles makes these accidents particularly severe.
Head-On Collisions
This type of accident is one of the most dangerous for motorcyclists and often results in fatal injuries. It occurs when a vehicle and a motorcycle collide front to front. In many cases, the vehicle driver might be distracted or under the influence, leading to the crash.
Left-Turn Accidents
These accidents happen when a vehicle making a left turn collides with a motorcycle going straight through an intersection. Misjudgment of speed or distance by the vehicle driver often causes these accidents.
Lane Splitting Accidents
As discussed earlier, lane splitting is risky and can lead to accidents. These are more likely to happen when traffic is congested, and there is less space for motorcyclists to maneuver.
Rear-End Accidents
Due to the smaller size and different braking capabilities of motorcycles, rear-end accidents are common and can throw the motorcyclist off their bike, leading to serious injuries.
The injuries sustained in these accidents can be severe, given the lack of protection that a motorcycle provides compared to a car. Traumatic brain injuries can occur, even if the motorcyclist is wearing a helmet. Spinal cord injuries, which can lead to partial or complete paralysis, are also a risk.
Broken or fractured bones are common, especially in accidents where the rider is thrown from their bike. These severe injuries often result in high medical bills, loss of wages, and significant pain and suffering, reinforcing the need for a dedicated Spring Hill motorcycle accident lawyer to help victims seek compensation.
We're Florida's top litigation team with over 75 years of combined experience
The Impacts of a Motorcycle Accident Injury on Your Quality of Life
Motorcycle accidents can have profound, life-altering impacts on a victim's quality of life. The aftermath of these accidents isn't confined to physical injuries, but can also entail emotional, psychological, and financial implications that drastically alter the course of the victim's life.
Physically, severe injuries like traumatic brain injuries, spinal cord injuries, and broken bones can result in a long, painful recovery period. In worst-case scenarios, these injuries could lead to permanent disability. This could entail chronic pain, the loss of mobility, and the need for lifelong medical care or assistance, which undeniably affect a person's quality of life.
Emotionally and psychologically, a motorcycle accident can be an extremely traumatic event, leading to conditions such as post-traumatic stress disorder (PTSD), anxiety, and depression. The stress of coping with the accident, the physical pain, and the changes to daily life can be overwhelming. This emotional toll can impact relationships, disrupt everyday routines, and make it difficult for the victim to return to work or enjoy activities they once loved.
Financially, the cost of medical bills, ongoing care, and lost wages can create significant burdens. Without the ability to work, the injured party may struggle to cover these costs, resulting in financial stress that compounds their physical and emotional suffering. Furthermore, if the victim was the primary earner for their family, their loved ones may also suffer from financial hardship.
Given these wide-ranging impacts, it is vital for motorcycle accident victims to seek legal representation from a Spring Hill motorcycle accident lawyer. A motorcycle attorney can advocate for the victim's rights, helping them seek compensation to cover their medical expenses, lost wages, and other damages, helping alleviate some of the burdens they face.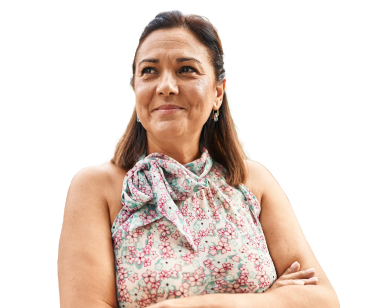 From the initial call to updates on your case status, we are here to get you answers.
What to Do After a Spring Hill Motorcycle Accident: Immediate Steps
In the aftermath of a Spring Hill motorcycle accident, the actions you take can significantly influence the outcome of any subsequent motorcycle accident claim you may need to file. As a potential motorcycle accident victim, knowing the immediate steps to take can be immensely valuable.
Firstly, prioritize safety. If possible, move to a safe area away from the flow of traffic to prevent further harm.
Next, contact the local authorities. A detailed police report is crucial for establishing the facts of the accident, and it serves as a valuable piece of evidence in your motorcycle accident lawsuit. Be sure to provide an accurate account of the events to the responding officers, but avoid making speculative or definitive statements about who was at fault.
At the accident scene, gather as much evidence as you can. This includes taking photographs of your injuries, the damage to your motorcycle, the accident scene, and any contributing factors like poor road conditions or visible signs of the other driver's negligence.
Exchange information with the other parties involved, such as names, contact details, insurance information, and vehicle registration details. Also, collect contact information from any witnesses as their accounts can support your case.
Even if your injuries seem minor, seek medical attention as soon as possible. Some injuries, such as internal injuries or traumatic brain injuries, may not be immediately apparent. Having a prompt medical examination is not only important for your health but also provides a medical record linking your injuries to the accident.
Lastly, consult a Spring Hill motorcycle accident attorney before speaking with any insurance company. Motorcycle accident lawyers understand the tactics that insurance companies use to minimize claims, and they can negotiate on your behalf, ensuring your rights are protected.
Remember, every motorcycle accident case is unique. Therefore, it's essential to engage motorcycle accident attorneys who will guide you through the complex legal process, ensuring you get the compensation you deserve.
How to Know If You Should File a Motorcycle Accident Claim in Spring Hill
Understanding when to file a motorcycle accident claim can sometimes be a complex task, especially when you are dealing with the trauma of an accident. However, several situations merit filing a claim to ensure that you receive the compensation you deserve for your losses.
First, when it comes to personal injury cases, if you've suffered a serious injury, such as spinal cord injuries, traumatic brain injuries, or fractures, it's crucial to file a claim. Such injuries often result in high medical bills, lost wages, and long-term disability that can drastically affect your life. Even seemingly minor injuries can lead to chronic pain or other long-term complications, warranting compensation.
Similarly, if your motorcycle accident case involves gross negligence on the part of the other driver – such as drunk driving, speeding, or distracted driving – you should certainly file a claim. These scenarios often increase the amount of compensation you can recover due to the recklessness of the other party.
If you're unsure about whether to file a claim, consider scheduling a free consultation with a Spring Hill motorcycle injury lawyer. They can help you evaluate the potential of your case and advise on the best course of action. Keep in mind that under Florida law, you generally have four years from the date of the accident to file a personal injury claim.
Furthermore, if your accident involved a car or another auto, you may have a case, as car accidents and motorcycle accident injury claims result in complex issues of liability that can be best addressed by a personal injury attorney.
Lastly, if you've lost a loved one in a Spring Hill motorcycle crash, you may file a wrongful death claim. Although no amount of compensation can truly make up for your loss, it can alleviate the financial strain associated with the accident.
Regardless of your situation, your best course of action is to seek the assistance of a law firm with experience in motorcycle accident cases. They will guide you through the entire process, ensuring your rights are protected and you receive fair compensation for your losses.
The Compensation You Can Seek Through a Motorcycle Accident Claim
When a motorcycle accident occurs, the resulting injuries can be severe and life-changing. The economic burdens can also be overwhelming, with mounting medical bills, lost wages, and other financial implications. The good news is that if you or a loved one has been involved in a motorcycle accident, you may be entitled to compensation to cover these expenses and more.
Firstly, one of the most common forms of compensation sought after a motorcycle accident is for medical expenses. This includes the cost of hospital stays, surgeries, prescription medications, and ongoing treatments. In severe cases, you may also need to account for future medical costs related to rehabilitation or long-term care.
In addition, if you've suffered injuries that have resulted in missed work, you can seek compensation for lost wages. This extends to any decrease in earning capacity if you've sustained permanent injuries that prevent you from returning to your former occupation.
You're also entitled to compensation for property damage, such as repairs or replacement of your motorcycle. If your motorcycle was severely damaged or totaled in the accident, this can be a significant part of your claim.
Pain and suffering, while more difficult to quantify, is another important element of compensation. This category includes not only physical pain but also emotional and psychological distress resulting from the accident.
In cases where the at-fault driver was particularly reckless, such as drunk or distracted driving, you may also be awarded punitive damages. These are intended to punish the wrongdoer and deter similar behavior in the future.
Should the accident result in wrongful death, the victim's family may seek compensation for funeral expenses, loss of companionship, and the emotional distress of losing a loved one.
An experienced Spring Hill motorcycle accident lawyer can help you understand what damages you may be entitled to and guide you through the process of securing the maximum compensation you deserve.
Seeking Compensation for Injuries Sustained in a Motorcycle Accident
When you've sustained injuries in a motorcycle accident, the process of seeking compensation can be daunting. Understanding the legal framework and working with the right professionals can significantly ease this journey.
One of the initial steps in seeking compensation involves understanding Florida's comparative negligence law. Under this rule, your compensation may be reduced by the percentage of your fault in the accident. An experienced Spring Hill motorcycle accident attorney can guide you on how this law might impact your case.
Following the accident, it's crucial to seek medical attention promptly. Your medical records will serve as vital evidence in establishing the extent and cause of your injuries. They form the basis for calculating medical expenses, one of the primary components of your compensation claim.
Interactions with insurance companies form a significant part of the compensation process. It's crucial to remember that insurance providers aim to minimize payouts. Therefore, they might downplay your injuries or argue that you were partially at fault. Having an attorney on your side ensures you have an advocate who can negotiate effectively with insurance adjusters on your behalf.
Filing a motorcycle accident claim involves strict deadlines known as statutes of limitations. In Florida, you typically have four years from the date of the accident to file a personal injury lawsuit. However, certain circumstances can extend or shorten this timeline.
When dealing with a motorcycle accident lawsuit, the role of an attorney is paramount. A skilled motorcycle accident lawyer in Spring Hill, Florida, can help you understand your legal rights, evaluate your case, gather necessary evidence, negotiate with insurance companies, and represent you in court if necessary. Their expertise can greatly improve your chances of securing the maximum compensation you're entitled to.
What to Look for When You Choose a Motorcycle Accident Attorney
Choosing the right motorcycle accident attorney can greatly influence the outcome of your case. Here are some considerations:
Experience: The attorney should have extensive experience handling motorcycle accident cases, and a deep understanding of the legal and medical complexities these cases often involve.
Proven Track Record: Look for a Spring Hill motorcycle accident lawyer with a successful track record of securing high-value settlements or verdicts in motorcycle accident cases.
Knowledge: Ensure your attorney is experienced in personal injury law, with a particular emphasis on motorcycle accidents. This area of law is highly specific and requires intimate knowledge of Florida's comparative negligence laws.
Communication: Your attorney should be able to communicate complex legal jargon in plain English and be responsive to your inquiries.
Reputation: Check online reviews, ask for references, and research their reputation in the legal community.
Contingency Fee Basis: Most personal injury lawyers operate on a contingency fee basis, meaning they only get paid if they win your case.
Resources: Your attorney should have the resources necessary to thoroughly investigate your accident, including the ability to consult with accident reconstruction experts, medical professionals, and other experts as needed.
Remember, your attorney is your advocate. They should fight diligently for your rights and work tirelessly to get you the maximum compensation you deserve.
FAQ Section:
1. What should I do immediately after a motorcycle accident?
Following a motorcycle accident, the first priority is safety. Call 911 if there are any injuries, move to a safe area if possible, and wait for emergency services. Document the accident scene, gather contact and insurance information from all involved parties, and seek immediate medical attention even if you feel fine at the moment.
Why do I need a motorcycle accident lawyer?
Motorcycle accident cases can be complex due to the severity of injuries and the bias against motorcyclists. A motorcycle accident attorney can navigate these complexities, gather evidence, negotiate with insurance companies, and advocate for you in court if necessary.
What kind of compensation can I expect from a motorcycle accident claim?
Compensation depends on the specifics of your case, including the severity of your injuries and the details of the accident. However, compensation may cover medical expenses, lost wages, property damage, and non-economic damages like pain and suffering.
How long do I have to file a claim after a motorcycle accident in Spring Hill, Florida?
In Florida, the statute of limitations for personal injury cases, including motorcycle accidents, is generally four years from the date of the accident. However, certain circumstances can alter this timeframe, so it's best to consult with an attorney as soon as possible.
How can a lawyer prove the other driver was at fault?
Motorcycle accident lawyers use a variety of tools to establish fault, including police reports, witness testimonies, accident reconstruction, and expert testimony. They work to prove the other driver was negligent and that this negligence led to your accident and injuries.
The insurance company offered me a settlement. Should I take it?
Before accepting any settlement offer from an insurance company, consult with your motorcycle accident attorney. Insurance companies often aim to minimize payouts, and initial offers may not fully cover all your damages and future needs.
Will my case go to court?
Most motorcycle accident claims are resolved through negotiation and settlement out of court. However, if a fair settlement cannot be reached, your attorney may recommend taking the case to court to seek a just verdict.
Protecting Your Legal Rights After a Motorcycle Accident in Spring Hill
After a motorcycle accident, your health and well-being should always come first. However, the harsh reality of the situation often entails extensive medical bills, lost wages, and the challenge of dealing with insurance providers. In such moments, understanding and protecting your legal rights becomes paramount. Navigating the legal intricacies of a motorcycle accident case can be overwhelming, especially when you're trying to recover from injuries.
That's where The Law Place comes in. Our team of seasoned Spring Hill motorcycle accident lawyers is well-versed in the nuances of Florida law, and we have a proven track record of obtaining maximum compensation for our clients. We understand that no two motorcycle accident cases are alike, which is why we offer personalized legal strategies tailored to your unique situation.
So, don't face these challenges alone. Let us help you get the compensation you deserve and the peace of mind you need to focus on your recovery. We offer a free consultation to review your case and provide guidance on your next steps. Contact The Law Place today at (941) 444-4444, and let us be your advocate during this difficult time.