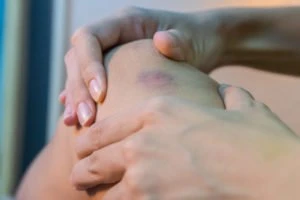 It only takes a fleeting moment, a small distraction, and your world could be turned upside down. Not everyone will encounter such a moment in their lifetime, but accidents occur on a daily basis in Sarasota, FL.
When picturing a car accident, you may envisage damages to the car, such as indentations and broken glass. Or injuries to the passengers such as broken bones, head injuries, or sometimes fatalities. However, these are not the most common injuries that occur. In fact, soft tissue injures are very common in car accidents. The majority of personal injury claims will involve a type of soft tissue injury.
If you wish to seek and receive fair compensation for an injury such as a soft tissue injury, we advise that you seek legal consultation and representation. Here at The Law Place, we have over 75 years of combined experience and knowledge when it comes to dealing with soft tissue injuries as a result of a car accident. Our phone lines are open 24 hours, so why not call us today for a free consultation on (941) 444-4444.
Why You Should Seek Legal Representation
You may have false information about seeking legal representation as there is a belief that you will receive less compensation. However, this is not the case, as research states that at least 90% of car accident victims received fair compensation following the incident. Those that used legal representation received, on average, $60,000 more than those that didn't use a soft tissue attorney.
You may be thinking to yourself that you do not need to seek legal representation as you have insurance. Unfortunately, these large corporate insurance companies only have one goal, to make a profit, meaning that they will attempt to pay out as little as possible. Due to this, we highly advise you have representation from a reputable law firm in order to receive the fair amount you are due.
In Sarasota, you can file for compensation for any damages that occurred as a result of a soft tissue injury accident. The more severe the injuries, the more you are potentially entitled to. You are able to claim for the following:
Hospital costs for travel, visits, and stays
Surgery costs
Any medical prescription costs
Physical and mental therapy costs
Costs incurred from canceling events such as planned holidays
Any wages you have already lost or may still lose as you are unable to work
Costs that aren't necessarily noticeable, such as pain and suffering that have led to post-traumatic stress disorder (PTSD), and have affected your daily life.
If you are unsure whether you have a valid case, then we advise that you make contact with an attorney. We will work with you by helping you work out whether you have a valid claim. Our offices are open 24 hours a day and seven days a week, here to assist and give you peace of mind during such trying times.
Our team of dedicated attorneys fight and win for Floridians.
What Is a Soft Tissue Injury?
In order to understand what you can claim for, we will define what a soft tissue injury is and how it can change your claim.
A soft tissue injury or damage to soft tissue includes any impact that does not necessarily involve bones. However, if you have broken or fractured a bone, there is a high probability that you will have also incurred a soft tissue injury. A soft tissue injury is an injury to the skin, tendons, ligaments, and/ or muscles. Even if you are traveling at 15mph, an impact upon collision can still result in potential soft tissue injuries.
Sometimes following a car accident, you may feel fine and have no injuries visible to the naked eye. You may not believe that you need to seek medical attention, especially when pumped full of adrenaline following the incident. Unfortunately, soft tissue injuries also sometimes go undiagnosed as they are not visible on an x-ray. Due to these factors, a victim of an accident can be undiagnosed, resulting in far worse injuries in the future, and possibly leading to lifetime repercussions that may affect you at an older age.
Following a car accident, we highly advise that you follow certain procedures in order to prioritize your health and also to help you when filing for a soft tissue injury claim. After any type of car accident, even if you believe it was not severe, you must seek medical advice. Your health should be your number one priority, so we stress that you go to the hospital to be examined. Long-term or life-threatening injuries do not always manifest symptoms straight away, so a follow up is also advisable.
In order to make an injury claim such as a soft tissue injury following a car accident, it is essential to prove that you have visited the hospital or your practitioner. As under Florida Statute 627.736, it is stated that you only have 14 days to pursue medical advice for your injuries in order to make a claim.
Upon making a personal injury claim, the insurance companies will attempt to dispute your claim by saying you do not have relevant evidence. This is why we highly advise that you seek medical attention following a car accident. This will act as valid proof that insurance companies will find difficult to discredit. However, if you have not done so and have not consulted with a personal injury attorney, you will most likely not stand a chance against the insurance companies.
Your second priority after receiving medical attention is to make contact with a personal injury lawyer. A personal injury lawyer in Sarasota will help you decipher whether you have a valid claim and will give you genuine advice on how to proceed. The initial consultation is free of charge, and there are no strings attached. An experienced personal injury attorney, such as the ones at The Law Place in Sarasota, will give you the best advice based on your circumstances. Representation from a personal injury lawyer will enable you to receive fair compensation for damages and injuries incurred.
Common Types of Soft Tissue Injuries
Stated below are some examples and explanations of injuries:
Contusion – A contusion is what we would call a bruise. These are a consequence of an impact. They result in discoloration of the skin with the appearance of purple/blue bruising and can cause swelling and discomfort. If you have incurred a contusion in a car accident, they tend to be more severe and will take longer to heal.
Sprains – The most common types of sprains occur in the wrists, knees, and ankles. Sprains happen when the limb is suddenly moved outside of its ordinary range. You will know if you have a sprain as the pain comes on immediately and can be very uncomfortable. Severe sprains may require surgery in order to re-attach the ligament.
Whiplash – Whiplash is probably the most known injury that is sustained in a car accident. You can even get whiplash traveling at a low speed. Whiplash is a result of a sudden jolting motion. This affects the muscles that support the neck and spine, which can then lead to headaches, back, and neck pain. Whiplash takes a long period of time to heal and unfortunately, can cause lifelong repercussions.
Lacerations – A laceration can be defined as a cut or an open wound that may need stitches in order to be fixed. If untreated or not looked after, they can cause further damage such as infections, which can be life-threatening.
Burns/abrasion – This is an open wound that can be caused by friction or fire. Austere cases may lead to a loss of blood, infection, and scarring or sometimes may require a skin graft.
Having to suffer such injuries is a burden without having to work out whether you have a valid case. This is why our offices are open 24 hours to provide you with an initial free consultation. We will answer any questions you have and will work with you to help you receive the compensation you deserve.
We're Florida's top litigation team with over 75 years of combined experience
Long Term Effects of Soft Tissue Injuries in Sarasota
The road to recovery following these types of injuries can be long and painful. In turn, they can potentially affect your life, from not being able to work, carry out your favorite pass times, or even stop you from socializing with friends and family. In worse case scenarios, you may no longer be able to live independently and will require daily medical assistance. You may not only be suffering from visible injuries but also with mental health issues such as post-traumatic stress disorder (PTSD). Depending on the severity of your injuries, it may take months, if not years, to fully recover. You can only begin to imagine how high the costs will be in order to help you regain your strength and heal.
Highlighted under Florida Statute 768.81, you are entitled to compensation when the incident is a result of another driver being reckless or negligent. Florida is a comparative negligence state, meaning that those responsible for the accident will be held accountable for causing the crash. If someone is deemed to be driving without care, such as speeding, being distracted by their phone, or is driving under the influence, they will be held accountable.
In order to receive fair compensation, it is important to seek advice from an attorney as soon as possible. An attorney will be able to take some of the stress out of your hands by compiling the evidence needed to fight your case. An attorney at The Law Place will gather information such as medical documentation, police reports, and statements from witnesses to generate a case and prosecute those responsible, ensuring you get the compensation you deserve.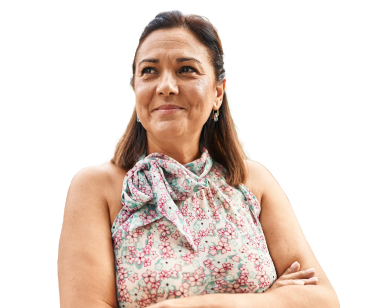 From the initial call to updates on your case status, we are here to get you answers.
Contact a Qualified Sarasota Attorney at The Law Place
If you or a loved one has been injured in a motor vehicle accident, you may wish to consult with a personal injury lawyer experienced in soft tissue injuries. Consulting with a personal injury lawyer is beneficial in understanding what rights are established and what laws the state has in place.
Here at The Law Place, we have over 75 years of combined experience in representing car accident victims. The attorneys at our law firm can guide in which procedures you need to take following a motor vehicle accident. We believe that you have suffered enough and so we will do all the hard work in compiling your case in order for you to focus on your recovery.
The personal injury lawyers at the Sarasota office will discuss your options after reviewing the case involving the accident. We can provide legal representation to ensure you receive a fair lawsuit. The majority of cases never go to court, but if yours does, we will be prepared. We are unafraid to fight against large corporate insurance companies, and we will be prepared for the legal battle ahead.
Don't suffer further from injuries following a motor vehicle accident. To discuss your case and receive the compensation you deserve, contact our Sarasota office today. We are open 24 hours so call us today for a free consultation on (941) 444-4444.