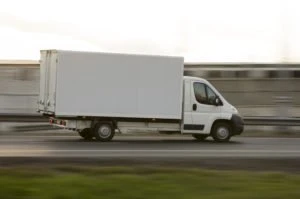 Delivery trucks, like FedEx trucks, are becoming more and more common on our roads, as many Venice residents rely on online delivery as a part of everyday life. However, with an increase of FedEx trucks on the road comes a higher risk of accidents.
Delivery drivers are often required to drive for long hours, leaving them fatigued and/or stressed, which can lead to them less alert and aware of their surroundings, which can lead to serious truck accidents. Truck accidents are one of the most dangerous types of auto accidents and can be particularly devastating for people involved in them, especially those in smaller cars and motorbikes because trucks are often twice the size of a regular vehicle and so can be much more fatal.
If you have been involved in a truck accident that wasn't your fault and are considering making a personal injury claim, then you may need an experienced attorney to help you navigate the legal system. The truck accident lawyers at The Law Place have over 75 years of combined experience in dealing with the Florida legal system and fighting on behalf of our clients for the justice they deserve. You can trust that our personal injury attorneys can help you, so contact us today. We offer free case evaluations to anyone who believes they have a claim, so call us now to schedule yours at (941) 444-4444. Phone lines are open 24/7.
Common Causes of Truck Accidents in Venice, FL.
There are many reasons why a truck accident may happen, and there is also a wide range of circumstances that could increase the likelihood of a crash. Below are some of the most common causes of FedEx truck accidents:
Driving

under the influence

, which slows reaction time and reduces the ability to make sound judgments.
Human error, such as driver misjudgment.
Distracted driving, often caused by using a cell phone, attempting to eat or drink, or speaking to passengers while driving.
Reckless, negligent, or aggressive driving, such as speeding and failing to yield.
Fatigue behind the wheel, often caused by long shifts.
Poor weather conditions, such as rain or sleet, can make the road surface slippery and can obscure the visibility of drivers.
Inadequately maintained road surfaces.
Obstructed roads, maybe due to fallen trees or an animal.
Mechanical defects with the vehicle, as there is a greater chance of parts going wrong with a truck than a car as there are more complex mechanics involved with the vehicle.
If you've been involved in an accident caused by any of the above circumstances, or others, then you should contact The Law Place today. If the crash was not your fault, then our Venice truck accident attorneys can help you secure as much compensation as possible.
Common Injuries That Are Sustained in Truck Accidents
As with all types of motor vehicle collisions, a truck accident can lead to catastrophic injuries and, in severe cases, sometimes even fatalities. However, because of the considerably larger scale of trucks compared to other vehicles, truck accidents have a higher chance of causing greater devastation and destruction.
Some of the most common injuries caused by truck accidents are listed below:
Lacerations, soreness, bruises, and burns.
Broken bones and fractures.
Neck injuries, such as whiplash.
Back and spinal cord injuries.
Traumatic brain and head injuries.
Internal organ damage.
Internal bleeding.
If you have suffered from any of the above injuries, or any other injuries, from a delivery truck accident in Venice, then you need to get in touch with The Law Place to schedule a free consultation with one of our skilled accident attorneys. Regardless of how minor or major your injuries might be, you could still be entitled to compensation, and our truck accident lawyers are determined to get you the justice you deserve.
Non-Physical Injuries Commonly Caused by a FedEx Truck Accident
After being involved in a truck accident, victims may not only be physically injured but can also be left suffering from trauma and temporary or lifelong mental health issues.
Common mental complications that victims of truck accidents are left suffering from may include the following:
Flashbacks of the accident.
Post-traumatic stress disorder (PTSD).
Anxiety and fear.
An inability to operate a motor vehicle or to be a passenger, which can severely reduce the ease of transport and enjoyment of life.
Struggle sleeping, such as insomnia, night terrors, or reoccurring nightly flashbacks.
Depression.
Suffering from a mental health problem is just as devastating as a physical injury, if not more. That's why, if you're experiencing mental health issues after being involved in a truck accident that wasn't your fault, you should contact The Law Place.
With so much experience and knowledge, our personal injury attorneys are more than capable of helping you. As soon as you hire us, our lawyers will get straight to work on building your case and ensuring that you get the outcome that you deserve. Call us today to schedule a free consultation.
How Is Negligence Proven in a FedEx Truck Accident?
In order to be able to receive the compensation that you deserve, your truck accident lawyer will need to prove that someone else was at fault for the accident. To do this, they will need to do a number of things.
Your attorney must be able to demonstrate that the FedEx truck driver or their company owed you a duty of care and that they then violated this duty of care, which was ultimately responsible for the injuries you suffered from the truck accident.
To be able to demonstrate this negligence, there are many things your attorney can do. For example, they will look into the relevant FedEx employee records to find out if the driver was fit for their job. This could reveal a history of safety violations or previous driving incidents, for example, which could considerably strengthen your case. They will also be able to access the logbook of the vehicle that was involved in the accident to reveal a history of maintenance and other information that could prove useful for confirming negligence.
For more information specific to your case, you can access Florida Statute 768.81 or contact The Law Place and schedule a free consultation today.
Damages Commonly Awarded After a FedEx Truck Accident in Venice, FL.
Once one of our truck accident lawyers has established the negligent party, or parties, of the truck accident you were involved in, they can then assess the number of damages caused and how much compensation you, therefore, deserve compensation for.
Below are the most common types of damages that The Law Place recover compensation for:
Medical bills – If you required medical attention for the injuries caused by the truck accident, then you deserve compensation to cover all the expenses.
Property damage – If your vehicle was damaged in the accident, then you deserve the repair costs to be covered.
Lost wages – If the injuries left you unable to continue working for a period of time, then the lost wages should be reimbursed.
Permanent disfigurement or disability – It's not uncommon for truck accidents to leave victims suffering from severe injuries, such as permanent disfigurements and/or disabilities. If this has happened to you, then you deserve compensation.
Pain and suffering – If you have been left suffering from trauma and emotional distress, then you may be entitled to compensation. However, pain and suffering are difficult to prove in court, so it's crucial that you have the help of a Florida truck accident lawyer.
Wrongful death – If you lost a loved one in a FedEx truck accident, then you could be entitled to compensation to cover funeral costs and

loss of consortium

.
We know that the losses caused by a trucking accident can be severe and life-changing and that compensation cannot heal the injuries or trauma left behind. However, it can help you manage the financial burdens you may now be left with and serve as some proof that justice has been served. So don't delay to contact The Law Place today. Our truck accident lawyers are prepared to fight tirelessly on your behalf to ensure you receive the compensation that you deserve.
How Long After My FedEx Truck Accident Do I have to Seek Compensation?
In the State of Florida, there is a time limit that dictates how long after the date of the accident you can seek compensation for your injuries and damages, regardless of how severe the consequences of the crash may have been. This rule is known as the statute of limitations and can be found explained in Florida Statute 95.11.
As is described in the statute, victims of accidents, including trucking accidents, have only four years to submit a personal injury lawsuit and seek compensation for the damages they sustained. This period of time begins exactly on the day that the accident occurred.
Because of the time limit, it's crucial that you contact The Law Place as soon as possible. This will ensure that our lawyers have plenty of time to spend building a strong case on your behalf, which will give you the best chance at securing the compensation you deserve. So if you've been involved in a truck accident in Venice, call today to schedule a free consultation.
Why You Need a Venice Truck Accident Lawyer on Your Side
Many trucking companies in Florida will have already dealt with numerous accidents involving their trucks, and so they, their legal representatives, and their insurance companies will be well-prepared to defend themselves against your case. In fact, it's likely that they'll already be collecting evidence and working to specifically reduce the severity of any claim you bring against them, to protect their own finances.
Because of the experience and knowledge of the defense team, it's crucial that you hire a team of truck accident attorneys with equal, if not superior, skills and resources. At The Law Place, our personal injury lawyers will be able to guide and support you through the legal process and will professionally and skillfully represent you in court. You can trust that by working with our Venice attorneys, you will be giving yourself a high chance at winning compensation, as we will fight tirelessly on your behalf. So don't hesitate to contact us for a free consultation.
How Much Will a Truck Accident Lawyer Cost?
Between the unexpected costs that you may now be facing after being involved in a truck accident that was not your fault, you may be reluctant to consider hiring a personal injury attorney and filing a lawsuit. You may believe that you simply are unable to afford worthwhile legal representation.
However, when it comes to The Law Place, there is nothing to fear. Our high-caliber truck accident attorneys work on a contingency basis, also known as no-win-no-fee. This means that you will not pay a single cent to our law firm unless we are successful in securing the compensation you deserve. Even if we are successful, you will not pay anything directly from your pocket. Instead, we will merely subtract our legal fees from the finalized settlement.
And there's no need to worry about any surprise costs: all contingency work that The Law Place undertakes is strictly monitored by The State Bar Association, so you can trust that we will be entirely transparent with you about all legal fees.
The Law Place
If you or a loved one have been the victim of a truck accident in Venice or elsewhere in Florida, then you need to contact The Law Place as soon as possible. With the help of our law firm, you will be guaranteeing excellent legal advice and representation and will be giving yourself the best chance at securing the compensation and justice that you deserve.
Don't risk fighting a powerful trucking insurance company by yourself: our phone lines are open 24 hours a day, 7 days a week, so get in touch. We offer a free consultation with a highly qualified personal injury lawyer for anyone who believes they could file a lawsuit, so contact us now at (941) 444-4444.