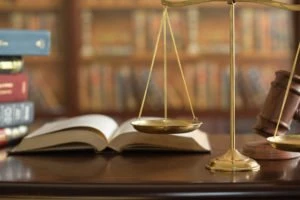 A Tampa criminal charge is a serious offense, and there are strict punishments set in place by the State of Florida. The list of criminal offenses as recognized include DUI's, theft, murder, assault and battery, white-collar crimes, and other violent crimes. However, each of these criminal offenses will have varying consequences, depending on the circumstances and severity of the case in question.
The Law Place is a reputable law firm in the State of Florida of a team of professional attorneys with combined knowledge, experience, and assets who fight for the rights of their clients. Our criminal defense lawyers are constantly fine-tuning their skills to achieve success in their cases.
Our law firm has over seventy-five years of collective experience when it comes to advocating for clients in cases involving car accidents, DUI, domestic violence, personal injury, white-collar crimes, felonies, other criminal cases, and much more. We are aware of the uncertainty that our clients might be experiencing after receiving a criminal charge, but this is where our law firm steps in to help ease the pressure.
If you are facing criminal charges for a car accident, DUI, or any other kind of charge, then you will need a professional criminal defense attorney to get you through. It is essential for your case and your future that you seek representation from a highly dependable law firm as soon as you receive your criminal charges. This will make all the difference for your case, as your Tampa criminal defense lawyer can immediately get to work building your defense. The Law Place has seen and heard it all, from white-collar crimes to domestic violence to felonies, and we know exactly what to do.
Reach out and call a skilled criminal defense lawyer from our law firm today. We can offer you some honest legal advice on how to best approach your case. Contact us now on (941) 444-4444 for a free consultation, and we will fight your criminal charges together in Tampa.
Types of Criminal Cases in Tampa, FL.
The Law Place manages all kinds of criminal cases in Tampa and across the State of Florida. We know how challenging these cases can be, especially when it comes to going up against the justice system. Fortunately, our law firm wants to fight for your rights, and we will be at your side every step of the way.
The current justice system places a discrete disadvantage to anyone being accused of a crime, as the jury is quick to presume guilt and state prosecutors have access to extensive resources and assets.
There are usually very few people who have a level playing field when they enter the courtroom with a criminal case. This is another reason why it is essential to have a skilled criminal defense lawyer on your side. A list of criminal offenses includes:
Driving under the influence (DUI) or driving while intoxicated (DWI).
Domestic violence.
Robbery, burglary, theft.
Kidnapping.
White-collar crimes.
Child abuse.
Assault and battery.
Sex crimes.
Murder and attempted murder.
Other violent crimes.
No matter the criminal charge, there is always a criminal defense lawyer from The Law Place that can handle the case, such as:
Florida criminal attorneys – In Florida, the list of criminal charges is extensive and has varying degrees of severity depending on the facts of the case in question. Offenses include committing an act of theft, credit card fraud, sexual assault, and drug trafficking. Our law firm specializes in building a strong defense to contest any one of these criminal charges.
Florida DUI attorneys – Our law firm handles a variety of traffic-related cases, which include receiving a speeding ticket, DUI, reckless driving, and more. Get in touch with a skilled lawyer from our firm today if you are dealing with a traffic charge.
Florida traffic offense lawyers – A traffic ticket may seem like a minuscule offense compared to other serious traffic offenses like a DUI. However, receiving a traffic ticket could potentially result in fines and added expenses if the case is not handled by a highly trained lawyer.
Federal crimes attorneys – A federal crime is a serious offense in the State of Florida, and they are charged by the state or federal government. In addition, an investigation can be conducted by the FBI, DEA Secret Service, and ATG. A federal crime requires the skill and expertise of an attorney who is licensed to practice in federal court in Tampa.
Florida personal injury lawyers – A personal injury claim is usually filed in the aftermath of an accident, such as a car crash, and they can be extremely complicated to work through. If you reach out as soon as possible, then a personal injury lawyer will be able to straighten out the facts and secure compensation for your injuries.
Consequences of a Criminal Conviction in Tampa, FL.
The severity of the penalties that you face will ultimately depend upon the crime that you are charged with in the State of Florida. However, each of them will most likely include facing jail time, probation, hefty fines, and even taking mandatory alcohol or drug program in Tampa.
If you are convicted of a criminal offense, then you could possibly be facing the following penalties:
The loss of your driver's license.
Damage to your reputation in the eyes of your family, friends, and within your community.
A loss of the right to own a weapon or a gun.
Being unable to secure a federal student loan.
Being unable to secure a professional license.
If your crime is a DUI or reckless driving offense, then your insurance could dramatically increase.
You could have a permanent criminal record, which will affect your chances of finding a place of employment.
Stages of a Criminal Case in Tampa, FL.
Following an interrogation or arrest by a police officer in Tampa, most likely, your question will be, "what happens next after being charged with a crime?".
If you have never experienced coming face to face with the police department or the Florida Department of Law Enforcement before, then being held under arrest can be intimidating or even scary to some people. Each stage of the process can have repercussions on the outcome of your criminal case. It is important to be aware of how a criminal charge can have a negative impact on your future, regardless of if the case is reduced, dismissed, or goes to trial. A charge on your criminal record can possibly prevent you from getting a job, stop you from renting or buying a house, or even taking out a student loan and being able to attend college.
From the very start of your case, it is essential that you have the right defense strategy. You will have the best chance of winning a favorable outcome for your criminal case if you hire the skills of a professional criminal defense lawyer as soon as possible.
A citizen of the United States is innocent until they are proven guilty when facing criminal charges, such as domestic violence, white-collar crimes, or another type of criminal charge. You have the right to hire an attorney for your case in Tampa, no matter what kind of criminal charge you are facing.
The laws surrounding criminal charges in Florida can appear difficult to understand on your own. Fortunately, an experienced criminal defense lawyer can navigate you through the legal system, including each stage of the criminal process.
Our team of criminal defense lawyers is aware of the consequences that you are facing, and we want to be the ones to help you fight your criminal charge in the State of Florida. We will do everything in our power to secure the best possible outcome for your criminal case, and we will work hard to reduce the charges or possibly even get the case dismissed entirely.
A skilled lawyer will help you to understand the importance of being well-informed throughout the process so that you are able to make sensible decisions for your case.
The Role of a Criminal Defense Lawyer in Tampa, FL.
The primary task of your Tampa criminal defense attorney is to skilfully represent the accused, regardless of if they are facing a charge of domestic violence, DUI, or white-collar crime. Their responsibilities include counseling their client, preparing a viable defense strategy, gathering the facts of the case, interviewing witnesses, reviewing police reports, sorting through documents and other paperwork, and researching the relevant statutes in the State of Florida.
An adept criminal defense lawyer must be ready to examine the depositions of the witnesses or hear them out at trials, and above all else, they must make compelling arguments for the judge and the jury. Furthermore, under certain circumstances, a criminal defense lawyer could possibly request the court to consider a new interpretation of the already existing Florida law in an attempt to support their client's best interests.
It is equally important for a criminal defense lawyer to respect an honest attorney-client relationship. A lawyer is required to keep all forms of communication and shared information between them and their clients confidential. The confidentiality agreement between attorney and client is a privilege for all clients in Tampa and across the State of Florida. Clients should speak openly and safely to their criminal defense attorney without the fear of reprisal.
Additionally, a criminal defense lawyer must have exceptional organizational and communication skills, as it is their responsibility to educate and guide their client through the law system and each stage of their Florida criminal case. A reputable lawyer also understands that every client is unique and that every case requires a specific approach. The Law Place has a team of criminal defense lawyers who place great emphasis on key qualities, such as being strong communicators and compassionate listeners for all clients in every type of situation.
Contact The Law Place in Tampa, FL.
If you are facing criminal charges in the State of Florida, then it is essential that you hire the services of a professional Tampa criminal defense attorney to fight your case. A criminal charge on your record could potentially affect your family life, your ability to find work, securing a deposit on a house, obtaining a loan, and many other repercussions.
The Law Place has over seventy-five years of combined experience and knowledge when it comes to helping clients who are facing criminal charges and skillfully managing cases. Our team of criminal defense lawyers will use all of our resources and explore every single available option in order to investigate your case from all angles.
But above all else, we listen to you and what you have to say. We prioritize an attorney-client relationship built on trust. Then our law firm will proceed to gather the facts and create a complete structure for your criminal defense case. We understand the importance of having a strong defense strategy to take into court.
Our law firm understands the pressure that you might be under when facing a Tampa criminal charge, and our team of criminal defense lawyers wants to be the ones to help you through. Call our law firm today, and you can speak to one of our diligent criminal defense lawyers, who will be able to offer you honest advice on the best move to make in your specific situation.
Reach out and contact The Law Place now on (941) 444-4444 for a free consultation, and we will fight your criminal charges together in Tampa.