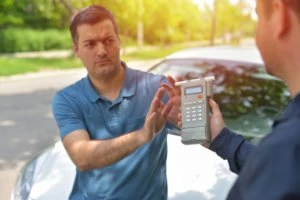 Breath tests are used in the State of Florida by police officers to determine if a driver has been driving under the influence. In order to ask drivers to use a breathalyzer, the police officer must have probable cause to believe that a driver is impaired by the use of alcohol or drugs based on their observations of the driver's driving. Once used, the driver may be lawfully arrested by the officer if the test shows that their breath alcohol content is above 0.08% or above 0.02% if you're under 21 years old.
However, in many cases, drivers may try to refuse to submit to a breathalyzer test for many reasons. Perhaps they panicked as they'd never had anything to do with law enforcement before, or because they were confused about what was being asked of them, or anything else in between. If you are one of these drivers who refused to take a breath test, then you may not know what to do next.
Here at The Law Place, our criminal defense attorneys have over 75 years of collective experience in helping clients like you battle similar charges. Our team is skilled and well-equipped, meaning we are more than prepared to help and advise you with your case. If you refused to take a breathalyzer test and perhaps are now facing DUI charges, you should contact our law firm today. Every case is different, and so for excellent and trustworthy legal advice specific to your case, call us now and schedule a free consultation with our knowledgeable lawyers.
Don't hesitate; call us today at (941) 444-4444 and get the help you need. Phone lines are open 24/7.
What Does Florida Law Say?
It is against the law to refuse to take a breathalyzer test in Punta Gorda, Florida. Florida Statute 316.1932 states that:
"Any person who accepts the privilege extended by the laws of this state of operating a motor vehicle within this state is, by so operating such vehicle, deemed to have given his or her consent to submit to an approved chemical test or physical test"
This essentially means that by driving a vehicle, you are consenting to any test to ensure you're not driving under the influence, whether that's a breath, blood, or urine test. This is known as Florida's implied consent law.
Our team of dedicated attorneys fight and win for Floridians.
Does This Apply to Field Sobriety Tests?
In the State of Florida, it is not mandatory for motorists to submit to a field sobriety test. The implied consent law, which is described above, only applies to state-approved blood and breath tests. Field sobriety tests, such as the one-leg stand, the walk and turn, and the horizontal gaze nystagmus, are not included under the law. This means that you can refuse to take these types of tests without risking facing administrative or criminal penalties.
What Administrative Penalties Can I Face for Refusing to Submit to a Breath Test?
In the State of Florida, if you are convicted of refusing to submit to a breath, blood, or urine test, you could face the following penalties:
Driver's license suspension for 12 months for a first offense.
Driver's license suspension for 18 months for a subsequent offense.
However, these are just the administrative penalties – you could still face much more severe criminal penalties on top of these, such as fines and probation.
Every case is different, which means that every sentence is also different. If you refused to take a breath test and/or have been arrested for DUI, then you should contact The Law Place today. We offer free consultations and can provide you with all the information that you need.
We're Florida's top litigation team with over 75 years of combined experience
Should I Refuse to Take a Breath Test?
If you are pulled over by law enforcement under suspicion of driving under the influence, we advise you to take the breathalyzer test. This is because your refusal to take the test could be used against you in court as evidence of your guilt of driving under the influence if the prosecution decides to prosecute you for a DUI offense. On top of this, refusing the breath test is a charge in itself and will make you ineligible for Florida's Diversion Program.
This program is frequently attended by drivers who have been convicted of a first-time DUI offense in Florida, as completion of the program usually lessens the sentence that drivers face. However, if you refused to take a breath test when you were pulled over, you will not be able to attend the program, meaning you won't be able to limit the amount of time that your license will be suspended for.
If you have already refused to take a breathalyzer test, our lawyers can still help you. Our team has decades of experience with the Florida legal system and helping clients with similar charges to yours, so you can trust that working with us will give you the best chance at securing a favorable result in court.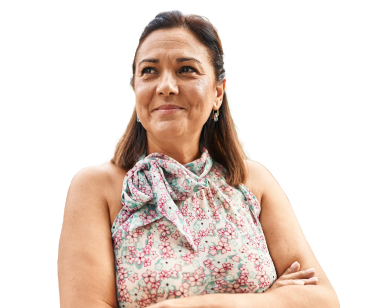 From the initial call to updates on your case status, we are here to get you answers.
What Can a Criminal Defense Attorney From The Law Place Do for You?
It's common for people facing any sort of charges to feel stressed and uneasy, as well as confused and intimidated by the complex legal system. Because of this, it's crucial that you contact a Punta Gorda, criminal defense attorney for help. Our lawyers will be able to support you every step of the way and ensure you understand what is going on.
They'll also take on the bulk of the work on your behalf, so you don't have to worry about it. This includes investigating your case by interviewing witnesses, reviewing all relevant documents, building an aggressive and solid defense, preparing to cross-examine witnesses and represent you in court, and fighting tirelessly for a dismissal, acquittal, or for the most lenient penalties possible depending on your case.
Contact The Law Place Today!
Refusing to take a breath test is not an adequate way to avoid being charged with a DUI. Even if you have refused, Florida prosecutors could still use other types of evidence to bring about drunk driving charges that could lead to a life-changing conviction. They may even be able to twist your refusal to make it appear like an admission of guilt.
If you have refused to take a breathalyzer test in Punta Gorda or elsewhere in Florida, then you should get in touch with a criminal defense attorney immediately. A lawyer will be able to ensure that your rights are protected and may even be able to save your driver's license and avoid a conviction.
At The Law Place, we understand how easy it is to make mistakes when you're in confusing circumstances, and we don't believe that you deserve a harsh sentence for your uncertainty. The sooner you contact us, the more time we'll have to build a solid defense and prepare before your trial, so don't hesitate! Our phone lines are open 24 hours a day, 7 days a week, so call us today for a free consultation at (941) 444-4444!