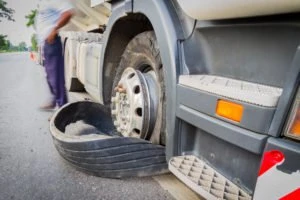 Tire blowouts tend to be a rather small but very annoying problem. However, this is not always the case. When a big truck has a blowout, it can cause serious issues. It can often lead to a big accident and catastrophic personal injury. If you have been in an accident that was the result of a trick having a blowout, one of our experienced personal injury lawyers is here to help. Call us today on (941) 444-4444.
What Are the Most Common Causes of Blowouts in Tampa, FL?
Due to the heat in Florida, a blowout is much more common. Most road users are unaware of how the increase affects their ties and the potential dangers it can cause. Here are some of the most common causes of blowouts in Tampa:
Overheating tires.
High or low pressure.
Low inflation.
Tread tear.
Increased friction.
Road condition.
Distracted drivers.
Defective tires.
As you can see, this can happen to you at any time and anywhere. It is imperative that you check your tires every day before leaving the house. Failing to do so could cause a serious accident.
Our team of dedicated attorneys fight and win for Floridians.
Who Is to Blame in a Tire Blowout Accident?
Assigning blame in a blowout accident can be quite trying. You must first determine why the tire burst, whether it was through the negligence of the driver or the mechanic that installed it. Here are some of the common people blamed in below out accidents:
The owner of the car.
The tire manufacturer.
The mechanic who installed it.
Determining which of these parties is at fault can be very difficult. Here at The Law place, our personal injury attorneys are here to help. They will investigate your case and ensure that the fault is placed with the relevant party.
How Is Liability Assigned in a Truck Accident?
Determining who is liable in a truck accident is just as, if not more complicated than tire blowout accidents. Our priority following your accident will be to determine who is liable in the quickest time we can. It is the first step in any case. One of our Tampa based blowout accident attorneys will waste no time in finding out who is to blame and getting you your compensation. Here are some of the most commonly liable parties in truck accidents in Tampa:
The truck driver.
Government entity – If the road conditions are attributed to the cause of the accident.
Truck manufacturer.
Truck maintenance.
Third-party driver.
As you can see, the number of parties that could be deemed liable for your accident is numerous. Attempting to sift through them without the help of an experienced blowout accident lawyer could be a nightmare. Our number one priority is to hold the offending party to account and get you the compensation you deserve.
We're Florida's top litigation team with over 75 years of combined experience
What Damages Can I Claim for in a Truck Blowout Accident Lawsuit in Tampa?
The damages you can claim tend to be very similar across the board in Florida. When these accidents are involving trucks, the damages awarded tend to much higher due to the increased personal injury that tends to be involved. Here are some of the most common damages claimed for in Tampa:
Loss of earnings.
Medical bills.
Property damage.
Loss of loved ones.
If you have been in an accident with a truck that was caused by a blowout and it has caused you personal injury. Please contact The Law Place today and book in a free consultation.
Punitive damages may be an option in your case as well. However, they are notoriously hard to prove and are rarely awarded. They are designed to further punish the offending party when the current settlement is not deemed enough. For a judge to award punitive damages, your Tampa accident attorney must prove that the other party was willfully neglectful or malicious. Both of these things are very difficult to prove.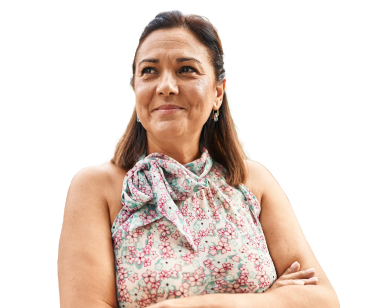 From the initial call to updates on your case status, we are here to get you answers.
Duty of Care
Duty of care is defined as the legal obligation to safeguard others from harm while they are in your care, using your services, or exposed to your activities. This is not exclusive to road users; it is something every person must use daily to ensure that they do not endanger others with their actions.
When it comes to a car accident, we use it as a means of assigning liability. If it can be proved that the other party has breached their duty of care in a manner that has to lead to an accident, the fault will be assigned to them. For example: having a defective tire and knowingly driving on it would be a breach in your duty of care.
What Can a Tampa Personal Injury Lawyer Do for Me?
The attorneys at our law firm have a wealth of experience to call upon to get you the compensation you deserve. We will be in your corner every step of the way through this stressful time and allow you the much-needed time to heal.
Upon calling The Law Place, you will be offered a free consultation with one of our attorneys. In this meeting, we will assess whether or not you have a valid case and wish to proceed with us. If you do not choose us, we will still offer you some no-obligation advice so you can make an informed decision about your future. If you do decide to become one of our clients, we will book you in for a full case review, in which you will be asked a series of simple questions, and our fee structure will be explained to you.
When the other party's insurance company learns that you have enlisted the support of one of our highly trained accident attorneys, they will likely contact you. That will attempt to offer you a settlement that is much lower than the one you are due and even attempt to get you to waive your right to fight the case. If this does happen to you, we advise you to keep the conversation brief and stick to the facts.
How Do We Investigate a Truck Tire Blowout Accident?
Our team of experienced attorneys will conduct an onsite investigation at the crash sister. They will look for anything you may have missed in the shock following your accident. They will look for anything on the road that may have caused the blowout, gather eyewitness accounts to corroborate your story, and perform an inspection of the vehicle. All information gathered at the crash site will be compiled and used to our full advantage in the attempt to get you the compensation you are due.
How Should I Deal With an Insurance Company in Tampa?
You are, by law, required to info the insurance company you have been involved in an accident. The amount of time you have to do this will be stipulated in your contract, usually 24 hours. We advise that you contact a personal injury lawyer before speaking with them. They will have a team of experienced personal injury lawyers and claim adjusters on hand to devalue and even disregard your claim entirely. Avoid talking about your injuries as you may not know the full extent of them at the time.
It is very important that you are very careful about what you say when on the phone to an insurance company. All phone conversations are recorded, and anything you say will be used against you.
Contact Us Today!
Have you been in an accident that was a result of a blow out that caused a truck to lose control? Have you been in an accident that you believe was a result of a defective tire? Contact us, at The Law Place on (941) 444-4444. One of our personal injury lawyers will be waiting to take your call and put all of your worries to bed.