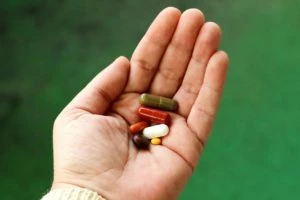 Drug crimes are present across the entire State of Florida, including Bradenton. They are treated with the utmost severity, especially if they are in possession with the intent of selling them on. If you are being convicted for the crime of being in possession of illegal drugs for later sale, it is likely that you will face a first-degree or third-degree felony charge, depending on the circumstances. Usually, this kind of charge entails 30 years of imprisonment. If you or a loved one is being convicted, it is imperative that you seek legal assistance as soon as possible to have a chance of reducing charges.
Here at The Law Place, we have years of experience in drug crime cases across the entire State of Florida, including Bradenton. Once you contact The Law Place, you will receive a free consultation, through which you will be paired with a criminal defense attorney from our experienced and knowledgeable team. It will be their responsibility to guide you through this legal process.
Our telephone lines are readily available at a time that is most suitable for you, 24 hours a day, 365 days a year, someone from our team is waiting to speak to you. Please do not hesitate to get in touch. If you or a loved one are facing a drug crime, do not attempt to deal with it alone. Contact us at our Bradenton, FL., branch today on (941) 444-4444 to speak to a criminal defense lawyer, arrange a free consultation, and begin the steps towards justice.
What Do the Florida Statutes Say Regarding Drug Crimes?
As found in Florida Statute 893.13, depending on the controlled substance that the defendant has been accused of selling, the consequences are either a first-degree, second-degree, or third-degree felony charge. This is incredibly serious under Florida law, and a felony charge is not something you want on your personal record as it will seriously impact your future.
The punishments for each felony charge may vary depending on the drug crime situation. If you are being convicted of a first-degree felony charge, it comes with the most severe punishments. You could face 30 years in prison, as well as a hefty fine of $10,000.
If you are facing drug crime charges involving the intent to sell an illegal substance, you must seek legal assistance immediately. These situations can often be complex, which is why it is important to have an experienced criminal defense lawyer on your side who is well-versed in legal procedure and can fight for your rights.
What Can I Be Charged for in Bradenton, FL?
Drug crimes differ across Bradenton. Listed below are some of the different categories:
Possession of drug paraphernalia. Includes anything designed for storing, cultivating, producing, selling, concealing, planting, or transporting a controlled substance.
Possession of a controlled substance.
Selling a controlled substance.
Trafficking a controlled substance.
Manufacturing a controlled substance.
Different Schedules of Controlled Substances
Under Florida Statute 893.03, in Bradenton, controlled substances are divided into five different categories, otherwise known as schedules. They are categorized based on their addictiveness and the potential harm they are capable of. Schedule One is the most harmful, and Schedule Five is considered to be the least harmful.
Schedule One
Schedule One controlled substances are the most addictive and dangerous. They have the highest potential for abuse and are considered to possess no approved use in the medical world. If you are caught drug trafficking or in possession of a Schedule One drug, you will face severe consequences. Usually, you will be convicted of a first-degree felony, which comes with a long-term prison sentence and a large fine. Schedule One controlled substances include: crack cocaine, heroin, meth, and LSD.
Schedule Two
Schedule Two drugs are considered to have a high level of addiction. However, what makes them different from Schedule One is that they possess some medical use, and in certain cases, are actually prescribed. Included in this schedule are oxycodone (OxyContin), fentanyl, Adderall, methamphetamine, Dexedrine, hydromorphone (Deluded), hydrocodone per dosage unit (Vicodin), cocaine, methadone, meperidine (Demerol), morphine, and Ritalin.
Schedule Three
Schedule Three involves less harmful controlled substances. Included in this schedule are ketamine, steroids, or products that contain less than 90 milligrams of codeine per dosage unit.
Schedule Four
Schedule Four drugs are known to have a low risk of dependence, meaning they are less likely to be abused by a person. In Schedule Four, you will find the following controlled substances: Soma, Tallinn, Ambient, Darvon, Xanax, Darvocet, Valium, Ativan, and Tramadol.
Schedule Five
Schedule Five drugs are considered to be the least likely to be abused. In this schedule, you will find cough syrups with less than 200 milligrams of codeine or per 100 milliliters, Motofen, Lyrica, Lomita, and Parepectolin.
What the Prosecution Must Prove for Intent to Sell/Deliver
If you are being charged with the possession of illegal drugs with the intent to sell them on, otherwise known as 'drug trafficking,' there are several facts the prosecution must be able to prove beyond a reasonable doubt. Listed below are several aspects that must be included in their case to successfully indicate that there was intent to sell or deliver an illegal substance:
Proof by statements from the defendant, stating their intention to sell illegal drugs.
How the illegal drugs were packaged.
Any presence of drug paraphernalia. For example, scales, baggies, etc.
U.S. currency being present.
The presence of a weapon or firearm.
The quantity and type of drug that was been involved.
If any of these above factors are not present within your case, your criminal defense attorney may then use this as circumstantial evidence to argue that possession with intent to sell these illegal drugs was not present.
If you are facing this kind of conviction, it will seriously impact future life decisions you wish to make, particularly in areas such as applying for future financial aid, becoming employed, or trying to secure housing. This is why we stress the importance of having a skilled criminal defense attorney on your side to give you the best chance at reducing the penalties you face.
What Are the Possible Defenses for Drug Crimes in Bradenton, FL?
Your line of defense is crucial to your overall success. Your criminal defense attorney will need to know the intricacies of your case. We will go through your case with a fine tooth-comb in order to achieve the best possible outcome for you moving forward. Listed below are some of the most common areas of defense for drug cases in Bradenton, and the entire State of Florida, regarding drug crime cases that involve the possession of illegal drugs with the intent to sell/traffic:
The law enforcement officers who were involved at the time of your arrest are guilty of entrapment.
The illegal drugs present did not belong to you.
There was no intent to sell the drugs.
You were incorrectly identified at the scene of the crime.
There was no official search warrant for law enforcement to search and seize the scene.
The substance in your possession was less than 10 grams.
Questions to Ask a Criminal Defense Lawyer Before Hiring Them
In order to receive full justice in a criminal case, you need to be totally honest with your attorney about the facts surrounding the case. The more that they know, the more knowledge your lawyer can utilize to turn your case around. In any kind of defense strategy, a strong attorney-client relationship is crucial. Your criminal defense lawyer needs to be someone you can trust, as you will be going through the legal process together, working closely with them so that they can minimize your charges and reduce any penalties you may face. Listed below are some of the questions you might want to ask before hiring:
Have you handled cases that are similar to mine? What was the success rate?
Can you talk me through your fees, and can I work out a payment plan?
How many jury trials have you litigated?
What is your track record regarding plea bargains?
May I see references from previous clients of yours?
The last point is important to be mindful of. Any successful lawyer should be able to provide previous references with ease. If they are reluctant to do so, this is a red flag. We would suggest that you continue your search for the right legal representation, as there are plenty of other criminal defense lawyers out there for you.
Contact The Law Place Today
We understand that if you are facing drug trafficking convictions, this will undoubtfully be a stressful time for both you and your loved ones. We equally understand that choosing the right kind of lawyer could be one of the most important decisions you may ever have to make. Here at The Law Place – we want to help. The client is at the heart of all the work we carry out. We have 75 years of combined experience and serve clients throughout Florida, including Bradenton.
As mentioned previously, our telephone lines are open 24 hours a day, 7 days a week, 365 days a year. Please contact us at our Bradenton firm today for your free consultation with one of our criminal defense lawyers. Call today at (941) 444-4444, where a member of our team can readily assist you.