Big rigs are not an uncommon sight on Sarasota, Florida's roadways. They usually carry large amounts of expensive goods and other materials. Fortunately, big truck accidents are not so common, but they do happen, and if you are involved in one, you will need an experienced Sarasota truck accident lawyer. Due to the large size and weight of the trucks, not to mention their cargo, big truck accidents tend to be much worse than other vehicular collisions.
Big rig drivers are legally bound to abide by Federal and State trucking regulations and the laws of the road while on duty. Yet, still, they put many motorists at risk each year due to the industry's requirements. They are inclined to drive longer and further than is safe in an attempt to meet deadlines. It is often motorists in smaller vehicles that pay the price for this negligence, and the results can be catastrophic.
If you've been involved in an accident with a big rig truck, call us here at The Law Place on (941) 444-4444. We'll give you a free consultation with one of our Sarasota injury lawyers, and you can rest easy in the knowledge your potential claim is in safe hands.
What Are the Most Common Causes of Big Rig Accidents in Sarasota, FL?
As we know, accidents can be caused by a myriad of unforeseen things. Most result in minor scrapes and cause little lasting injuries. Unfortunately, when a big truck is involved, things tend to be much worse. Here are some of the most common causes of big truck accidents in Sarasota:
Distracted truck drivers.
Fatigued truck drivers.
Speeding trucks.
Untrained/inexperienced truck drivers.
Truck drivers impaired by drugs or alcohol.
Overloaded trucks.
Our team of dedicated attorneys fight and win for Floridians.
What Damages Can You Claim for in a Sarasota big Truck Accident?
In any road traffic accident in Sarasota, the same damages are available to claim for. This is the same when it comes to big truck accidents.
Loss of earnings.
Medical bills.
Property damage.
Loss of loved ones.
If you have been involved in a Sarasota big truck accident, call us today and speak to one of our personal injury lawyers. One of our experienced team will set a free consultation to determine which damages you can claim for.
Who Is Liable in a Big Truck Accident?
Liability in a commercial truck accident is a unique situation. Big trucks tend to be some of the largest vehicles on the road when big truck accidents happen, and it often causes catastrophic injuries. The parties potentially liable are significant, as well.
Due to these big rigs being commercial vehicles, the liability often stretches further than just the driver. Looking back over the most common causes for big truck accidents, it becomes apparent that a case like a big truck accident is rarely that simple. Depending on the cause of the accident, liability can be allocated to any number of places:
The driver.
The employer.
The trucking company.
the truck manufacturer.
Third-party contractors.
The insurance companies.
Determining this liability could become a nightmare. At The Law Place, one of our big truck accident attorneys will take the reigns for you. We will do our best to ensure that the liability will land on the right person, and your compensation gets to you as soon as possible.
We're Florida's top litigation team with over 75 years of combined experience
How Is a Sarasota Big Truck Accident Investigated?
To begin the investigation, it is advised that you call a truck accident lawyer as soon as possible. An experienced Sarasota, FL truck accident lawyer understands the importance of conducting a timely and stringent investigation. Our truck accident attorneys have a keen eye when it comes to piecing the evidence required together to get you your compensation.
Big trucks are required by law to have an EDR or black box fitted. These devices can be integral in the gathering of evidence for your case. Black boxes record such data as the truck's speed, the application of brakes, and other such information relative to determining liability.
A truck accident attorney must act fast after the accident, as the black box may be tampered with or even destroyed. The same can be said of the truck driver's logbook, employment files, maintenance records, and other information regarding the truck driver and the trucking company. You can rely on a truck accident attorney, from The Law Place, not to waste any time in acquiring the evidence required to fight your case.
In every motor vehicle accident case, including big truck accidents, your attorney will conduct an on-site investigation of the crash. They will interview eyewitnesses, check for skid marks on the pavement or road, check for stop signs, or anything you may have missed during your accident. All of this evidence will be compiled and used to get you the compensation you deserve.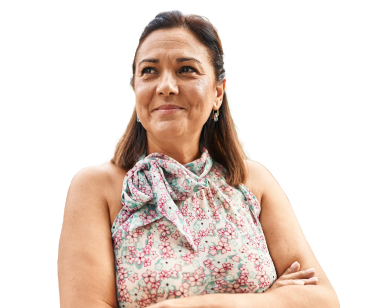 From the initial call to updates on your case status, we are here to get you answers.
Is It Important to Act Quickly After a Big Truck Accident?
It is imperative to act quickly after a big truck accident. They are handled in a different fashion to passenger vehicle accidents. Big truck accident claims of this nature revolve around proving fault. To get you the compensation you deserve, your truck accident attorney must establish who was at fault and provide evidence to prove this party was at fault for the accident.
The stakes are very high for the truck and insurance companies after a truck accident. This forces them to act fast, so our truck accident lawyers are forced to act faster. Damages in cases such as these tend to be much higher than typical accidents due to the serious personal injury they can cause. The truck and insurance companies will waste no time beginning their investigations in an attempt to limit their liability.
Do not waste a second before calling us at The Law Place. Our experienced team of personal injury lawyers is ready and waiting to take your case.
What Can Our Sarasota Truck Accident Lawyers Do for You?
Upon calling The Law Place, you will be offered a free consultation, in which we will assess your individual case. You will be asked a series of simple questions to determine if your claim is legitimate and can be taken further. The accident lawyers, at our law firm, will offer you some obligation free advice to inform you how best to proceed with your case. If you do not wish to choose us to represent you, that is fine.
If you do wish to proceed, we will arrange an in-depth consultation. In which, we will explain our fee structure and what we can do to help you through this hard time. Upon deciding to proceed with The Law Place, one of our experienced truck accident lawyers will take over every detail of your case, giving you the much-needed time to recover.
Upon hearing you wish to make a claim, you will likely be contacted by the truck company's insurance company, in the attempt to settle the case quickly, quietly and with minimum cost to themselves. They will try to get you to waive your rights to proceed with the case and accept an offer much lower than what you deserve. We advise that you do not agree to anything without consulting your Sarasota personal injury lawyer. They will ensure that you are not taken advantage of in such a vulnerable time.
Most truck accident cases in Sarasota end in settlement, and research shows that you are 90% more likely to receive a payout with an experienced law firm behind you; however, this does, of course, depend on the case at hand. These payouts tend to be 60% higher than those without proper representation. That being said, if your case does go to court, our team will be beside you every step of the way to ensure you get the compensation you deserve.
How Much Does It Cost to Hire a Sarasota Injury Lawyer?
At The Law Place, we are sympathetic to the stress caused by a big truck accident, especially when combined with dealing with a serious injury. That is why we offer a free consultation to allow you to make an informed decision with all the facts at hand. All of our lawyers work on a contingency basis. This means you will not be charged a penny upfront. All fees will be deducted from the settlement upon winning the case. If we are not successful in getting you your compensation, you will not be charged for anything.
All work done on a contingency basis is monitored by the State Bar Associations. This sets the guidelines for how lawyers can charge. All fees will be explained to you in your free consultation, so you do not receive any surprise bills.
How Should You Deal With Sarasota Insurance Companies?
You must always take great care when talking to insurance companies. As with all large businesses, they aim to save as much money as possible. They will have a team of experience claim adjusts and lawyers on standby, ready to do their best to devalue and disregard your claim.
We advise you to speak to a personal injury lawyer at The Law Place before contacting your insurance company. By law, you are required to tell them about your accident. In most cases, you have 24 hours to do so. If you must speak to them before contacting The Law Place, we advise that you stick to the facts and do not stray from them. Avoid talking about your injuries, as you may not know the full extent of them yet. Always remember that anything you say to them can be used against you.
Speak to One of Our Personal Injury Lawyers Today at The Law Place
Have you been in an accident that wasn't your fault? Did it result in personal injury? Do you think you are owed compensation? Book in for a free consultation at The Law Place today by calling (941) 444-4444.
Our attorneys have over 75 years of experience combined. We work as a team on all of our cases, so every client will benefit from the collective experience of all of our Sarasota personal injury lawyers. This sets us apart from other law firms and provides you with the much-needed support and space to focus on getting better. Contact us today to get started with your claim.