The Law Place – Lawyers Representing People Injured in JB Hunt Truck Accidents
Understanding the Complexity of J.B. Hunt Truck Accidents
Commercial truck accidents, especially those involving large trucking companies like J.B. Hunt Transport Services, are complicated incidents with severe repercussions. These accidents are vastly different from regular car accidents, mainly due to the size and weight of commercial trucks.
The trucking industry, governed by stringent regulations, adds a layer of complexity to these accidents, making them a difficult terrain to navigate for the victims. Serious truck accidents can lead to catastrophic injuries or even wrongful death, turning lives upside down. This article aims to provide critical information to those who have suffered as a result of JB Hunt truck accidents and present options for legal recourse.
The Law Place – Lawyers Representing People Injured in JB Hunt Truck Accidents
If you or your loved ones have been involved in a truck accident with J.B. Hunt, The Law Place is here to offer experienced legal representation. Our team of dedicated truck accident attorneys understands the intricacies of trucking accidents and has a proven track record in dealing with truck accident cases involving J.B. Hunt.
We've fought tirelessly for truck accident victims, ensuring they receive maximum compensation for the injuries sustained and the losses incurred. We stand ready to assist you in navigating the aftermath of Hunt truck accidents, providing expert advice, support, and advocacy when you need it most.
Our team of dedicated attorneys fight and win for Floridians.
Why Do You Need a J.B. Hunt Accident Lawyer?
Background on J.B. Hunt as a Trucking Company
J.B. Hunt Transport Services is one of the largest trucking companies in the United States. Founded in 1961 by Johnnie Bryan Hunt and his wife, the company started as a rice hull business and quickly expanded into trucking. Today, J.B. Hunt operates a fleet of over 12,000 trucks and employs thousands of truck drivers nationwide. Their transport services range from full truckload shipping to final-mile delivery. Despite strict Federal Motor Carrier Safety Administration regulations, J.B. Hunt, like other trucking companies, has faced criticism and legal challenges related to truck accidents. As with all large trucking companies, the frequency of JB Hunt truck accidents is a concern, highlighting the need for constant vigilance on safety and compliance.
We're Florida's top litigation team with over 75 years of combined experience
The Most Common Causes of J.B. Hunt Truck Accidents
Various factors contribute to truck accidents involving J.B. Hunt. Driver error, often due to fatigue, distraction, or lack of proper training, is a significant cause. These truck drivers face immense pressure to meet delivery deadlines, sometimes at the cost of safe driving practices and mandated rest breaks.
Mechanical failure, resulting from inadequate vehicle maintenance or manufacturing defects, is another contributing factor.
Bad weather conditions, coupled with large trucks like those of J.B. Hunt, can lead to catastrophic consequences.
Additionally, unsafe driving violations, such as overspeeding, improper lane changes, and tailgating, often lead to serious truck accidents.
While the trucking industry's safety standards aim to prevent accidents, lapses in adherence by trucking companies pressured by timelines and profit margins lead to unfortunate incidents.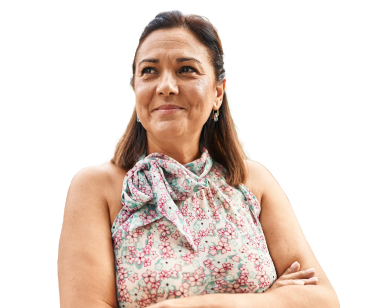 From the initial call to updates on your case status, we are here to get you answers.
What are the damages that could be awarded in a JB Hunt truck accident claim?
If you or a loved one has been involved in a J.B. Hunt truck accident, it's important to know that compensation can be sought for a variety of damages.
Firstly, economic damages encompass quantifiable financial losses like medical bills from immediate and future treatments, and lost wages due to inability to work or reduced earning capacity. These costs can pile up quickly following serious truck accidents, so it's vital to secure compensation to offset these expenses.
Non-economic damages, though more subjective, can be equally impactful. These include compensation for pain and suffering, emotional distress, and diminished quality of life, reflecting the physical pain and emotional trauma endured.
In severe cases resulting in wrongful death, surviving family members may seek compensation for funeral expenses, loss of consortium, and lost future earnings.
Legal Options Available to Those Involved in an Accident with J.B. Hunt Trucks
Navigating legal recourse following a truck accident can be daunting, but victims do have several options. Personal injury claims are the most common, where victims seek compensation for injuries sustained in the accident caused by the negligence of J.B. Hunt truck drivers or the trucking company itself.
If the negligent actions of the driver or the trucking company led to the death of a loved one, a wrongful death claim can be filed. Additionally, if there were issues with the truck's parts or systems, a product liability claim against the truck manufacturers may be possible.
In situations where J.B. Hunt or their insurance company offers a settlement, it's important to have it evaluated by an experienced attorney. Often, initial offers may not fully cover the extent of your damages. Therefore, an experienced J.B. Hunt truck accident lawyer can prove crucial in negotiating a fair settlement or taking the case to court if necessary, ensuring you receive the compensation you deserve.
How is Fault Determined After a J.B. Hunt Truck Accident?
Determining fault after a J.B. Hunt truck accident, as with any vehicle accident, is a complex process involving multiple parties, including law enforcement, insurance companies, and potentially legal representatives.
This process relies on a thorough investigation of the accident, which may include reviewing police reports, eyewitness testimonies, truck driver logs, vehicle maintenance records, and potential surveillance or dashcam footage. Advanced methods such as accident reconstruction may also be used to analyze the incident.
Fault is often determined by assessing whether the truck driver, other drivers involved, or any external factors violated any laws or regulations. For instance, if the truck driver violated hours-of-service regulations leading to fatigue, they may be at fault. On the other hand, if another driver was intoxicated or driving recklessly, they might bear the responsibility. Sometimes, fault can be shared between multiple parties.
What Is the Average Settlement in Truck Accident Cases Against J.B. Hunt?
The average settlement in truck accident cases against J.B. Hunt, or any other trucking company, can vary widely based on the specifics of each case. Factors such as the severity of the accident, the extent of the injuries, the impact on the victim's life, and the degree of the trucking company's or driver's negligence all play crucial roles in determining the settlement amount.
Past cases have seen settlements ranging from tens of thousands to millions of dollars. For example, in a high-profile case in 2006, a court in Indiana awarded 32.5 million in damages in the J.B. Hunt Transport, Inc. and Brown v. Zak case.
However, this does not mean all cases will yield such high payouts. It's important to understand that each case is unique, and the settlement amount is often negotiated based on the individual circumstances surrounding the accident and its aftermath. Legal advice is crucial to understand the potential settlement in any particular case.

Modified Comparative Negligence in Florida
Florida follows the principle of "modified comparative negligence" under Florida Statute 768.81, a legal concept that can significantly impact the outcome of a personal injury or truck accident case. Understanding this principle is vital for anyone involved in a J.B. Hunt truck accident, or any other motor vehicle accident in Florida.
Under the modified comparative negligence system, the amount of compensation an injured party can receive is reduced by their percentage of fault for the accident. However, the unique aspect of Florida's system is the 50% rule: if you are found to be 50% or more at fault for the accident, you can no longer recover damages. This differs from the "pure" comparative negligence system followed by some states, where a party can recover damages regardless of their percentage of fault, with the recovery amount simply reduced by their fault percentage.
For example, if a person has $100,000 in damages from a truck accident, but they are found to be 40% at fault, they would be able to recover $60,000 (or the $100,000 reduced by their 40% share of the fault). However, if they were found to be 50% or more at fault, they would not be able to recover any damages under Florida's modified comparative negligence law.
Given these regulations, it's crucial to have experienced legal representation in any personal injury claim, as arguments about comparative fault can significantly impact the amount of damages you are able to recover. An experienced attorney can help argue against claims of comparative fault and work to ensure that you receive the compensation you deserve.
FAQ – JB Hunt Truck Accident Lawyer
What does a truck accident attorney do in the case of Hunt tractor trailer accidents?
A truck accident attorney represents victims of tractor trailer accidents, like those involving JB Hunt transport services. They conduct an investigation, collect evidence, negotiate with the trucking company and insurance providers, and represent you in court if necessary. They have a deep understanding of the laws and regulations related to trucking accidents and work to secure the maximum compensation for their clients.
What kind of truck accident injuries can occur in a JB Hunt truck accident?
Truck accident injuries can range from minor cuts and bruises to serious injuries such as broken bones, spinal cord damage, traumatic brain injury, or even death.
How does JB Hunt handle accident claims?
Like most transport companies, JB Hunt has a team of insurers and lawyers to handle accident claims. However, their primary goal is to protect their interests, which might mean offering settlements lower than what victims deserve. It's recommended to consult with experienced truck accident attorneys before negotiating with the trucking company.
What should I do after a trucking accident involving a JB Hunt truck?
Ensure everyone's safety, report the accident to the police, seek immediate medical attention, document the accident scene, gather witness information, and report to your insurance company. Avoid negotiating with the trucking company without legal representation. Consult a truck accident attorney as soon as possible.
How common are JB Hunt accidents, and where can I find Hunt accident statistics?
JB Hunt accidents do occur regularly, given the vast size of the JB Hunt transport fleet and the nature of the trucking industry. However, specific accident statistics are not readily available to the public. A truck accident lawyer can help gather such information if necessary for your case.
What do truck accident lawyers do in truck accident cases?
Truck accident lawyers work to establish liability, negotiate with insurance companies, and litigate if necessary. They work to protect the victim's rights and seek maximum compensation for injuries and damages.
What is unique about serious truck accidents involving JB Hunt transport?
Serious truck accidents involving JB Hunt transport can be more complex due to the company's size and legal resources. Their trucks are larger and heavier, which can result in more severe injuries. Additionally, various factors such as driver fatigue, maintenance standards, and compliance with transport regulations come into play, which require an experienced attorney to handle effectively.
How are tractor trailer accidents different from regular car accidents?
Tractor trailer accidents often result in more serious injuries due to the size and weight of the vehicles involved. Furthermore, determining liability can be more complex due to the various parties involved, such as the driver, trucking company, and potentially the cargo loader or truck manufacturer. Also, specific federal and state laws apply to the trucking industry, which makes legal proceedings more complex.
Are J.B. Hunt truck drivers responsible for damages?
Yes, J.B. Hunt truck drivers can be held responsible for damages if they are found at fault in a truck crash involving passenger vehicles. Fault could be attributed due to reasons such as negligent driving, failure to take mandatory rest breaks, or violations of other trucking regulations. In some cases, J.B. Hunt as a large trucking company could also be held liable, especially if it is found that the company pressured drivers to overlook safety regulations or if the accident occurred due to poorly maintained commercial trucks.
However, things could be complicated if the Hunt drivers are working as independent contractors, rather than employees, as liability issues in such cases could be more complex. If you are the injured party in such an accident, a personal injury lawyer can help navigate these complexities, manage insurance adjusters, and work to get your medical expenses and other damages covered.
How to find the best commercial truck accident lawyer?
Finding the best commercial truck accident lawyer involves careful consideration and research. Look for a lawyer who is dedicated to handling truck crashes and has experience dealing with large trucking companies. A suitable lawyer should also have a solid understanding of regulations governing commercial trucks and drivers, including those related to independent contractors and rest breaks.
Check the lawyer's track record for handling similar cases. You want someone who has a history of successfully representing clients in truck accidents, particularly against big companies like J.B. Hunt. Client testimonials and reviews can provide valuable insights about the lawyer's approach and effectiveness.
Also, consider the lawyer's approach to dealing with insurance adjusters. A good commercial truck accident lawyer will be skilled at negotiating with insurance companies to ensure that the rights and interests of the injured party are upheld.
Remember, initial consultations are usually free, so take the opportunity to meet with a few different lawyers before deciding who's best suited to represent you.
Contact Our J.B. Hunt Truck Accident Lawyers Today
If you or a loved one has been involved in a J.B. Hunt truck accident, we urge you to contact The Law Place today. Our team of dedicated and experienced truck accident lawyers is ready to support you through this challenging time. We understand the complexities of trucking regulations and have successfully dealt with large trucking companies like J.B. Hunt, ensuring our clients' rights are upheld and they receive the compensation they deserve.
At The Law Place, we believe in a client-centered approach. From the moment you reach out to us, we will treat your case with the seriousness and respect it deserves. During our free initial consultation, we will review the details of your case, answer your questions, and provide a thorough explanation of your legal options.
Remember, the aftermath of a truck accident can be overwhelming, but you don't have to navigate it alone. Let our skilled team handle the legal complexities so you can focus on your recovery. Contact The Law Place today, and let us fight for you.
Call us at (941) 444-4444.