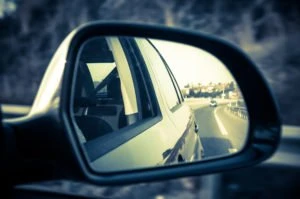 As a driver in Clearwater, it is not uncommon to see debris on the side of the road. Debris is usually the result of someone intentionally throwing rubbish out the window of their vehicle. But it can also be due to loose objects falling from damaged vehicles or items falling from overloaded trucks. If this occurs at high speed, then the resulting injuries and damage can be devastating. If you were not at fault for your accident, then you are entitled to compensation.
Loose objects on the road may be the fault of an individual driver, a trucking company, or it may be the local authorities who should have been responsible for clearing away debris.
According to the Florida Highway Safety and Motor Vehicles (FHSMV), Florida has some of the worse car accident statistics in the country, and we are dedicated to making the roads safer. One of the ways we do this is by holding reckless drivers, companies, or government organizations responsible for their actions. You should not be left out of pocket because a loose object caused you to lose control.
At The Law Place, our personal injury lawyers have over 75 years of combined experience, and we are not afraid to take on large companies or government organizations. Call our law firm now on (941) 444-4444 for a free consultation so that we can advise you on your next steps.
What Should I Do After a Car Accident in Clearwater?
Following a car accident in Clearwater, your first steps can have a huge impact on your injury claim. The best thing you can do is get a free consultation as soon as possible so that we can offer some initial advice.
Check for injuries – Try to remain calm and check in on yourself. Do you have any injuries? Are you safe to move? If so, check on other people involved and make similar assessments. Do not move anyone who could have a serious injury, but if you are able to move yourself and others out of the way of oncoming traffic, do so.
Call emergency services – If anyone injuries require immediate medical care, then you will need to call an ambulance. Furthermore, under Florida Statute 316.062, you are required to call the police if there are any injuries or substantial property damage.
Collect evidence – If your injuries do not prevent you from gathering evidence, then try to secure as much as you can. This includes the name, number, and vehicle information of all other drivers involved and contact information of any witnesses. Take as many photographs as you can, including the vehicles, the debris on the road, and your injuries.
Seek medical care – If you did not need immediate medical care, then you should still see a doctor as soon as possible. Your injuries could be masked by adrenaline, and if left untreated, you can cause more harm. Furthermore, in accordance with Florida Statute 627.736, you have 14 days from the date of the car accident to seek medical care in order to secure compensation for your injuries.
Contact an attorney – As soon as you are able to contact a lawyer at The Law Place. Acting quickly can make a huge difference, and if we think you have a valid claim, then our law firm will get straight to work to gather evidence while it is still fresh.
Contact your insurance company – Insurance companies usually require you to inform them of an accident quite quickly. However, bear in mind that your insurance company may not have your best interests at heart. Their top priority is to save money. Therefore, be mindful of how you approach insurance companies and avoid talking about your injuries or admitting fault in any way. Stick to the facts and keep it brief. Or even better, contact a law firm first so that they can speak to them on your behalf.
Who is Responsible for My Car Accident Claim in Clearwater?
Depending on the circumstances of your accident case, multiple parties could share responsibility. Under Florida Statute 768.81, Florida operates under a comparative fault system, which means that liability can be shared.
When loose debris causes an accident, it could be because of an overloaded truck, a defective car part, or reckless littering. As a result, the truck driver, a mechanic, or the trucking company could be liable. It may have also been the local authorities' job to clear away debris, and if it had been there for some time, then a governmental organization could share some liability.
Determining fault is essential for a successful claim and sufficient compensation. Our personal injury lawyers at The Law Place have the knowledge and experience necessary to thoroughly investigate and determine fault.
On the other hand, Florida's comparative fault laws could also result in you sharing some of the burden. If, for example, you were speeding when the loose debris caused the accident, then you could be partially at fault. If you are found to be 20% at fault, then your settlement will be reduced by 20%. So long as you are less than 50% at fault, you can still claim.
The other party could look to prove that you were largely at fault, in order to reduce the amount they have to pay. This is especially true when governmental organizations or trucking companies are involved, who will have a team of dedicated lawyers ready to fight. At The Law Place, we will represent your best interests and will make sure that you are not taken advantage of or unfairly assigned blame.
Trucking Companies
Loose objects falling from trucks is a common cause of car accidents in Clearwater. Trucks often carry heavier loads then they legally should. When they do carry particularly heavy loads, they are required to have a special permit and should only drive at certain times when there are very few other vehicles on the road. Trucking companies are also required to make sure that their staff are adequately trained, and they take sufficient breaks. But, unfortunately, the guidelines set by the Federal Motor Carrier Safety Administration are not always adhered to.
Overloading trucks often equals more profit for trucking companies. By holding them liable, you are helping to ensure that this is not a profitable practice and encouraging them to take better care in the future.
If a trucking company has not properly followed guidelines and this caused your accident, then they could be found liable for your damages. However, trucking companies will have experienced lawyers on their side, and it is up to you to level the playing field. It is highly recommended that you seek assistance from a dedicated car accident lawyer, such as those found at The Law Place.
Defective Parts
Sometimes accidents caused by loose objects are because of a manufacturing failure or negligence on behalf of a mechanic. Examples could be poor tires or fenders.
When defective parts are the source of the accident, the fault could lie with the mechanic, the manufacturer, or it could be the driver who failed to properly maintain their vehicle.
If the manufacturer is at fault, then your car accident lawyer will help you to file a product liability lawsuit.
Government and Private Road Guardians
In Clearwater, it is usually the duty of a governmental or private entity to maintain the roads. If there was sufficient time for debris to be cleared away and it wasn't, then your claim could be based on their negligence.
Clearwater Personal Injury Damages
All car accidents create the same types of damages, such as medical bills and property damage. Your personal injury lawyer will help you to determine how much you are owed and will fight for your right to fair compensation. While no amount of money can make up for the suffering your injuries have caused you, they can go a long way in enabling you to get your life back on track.
Medical bills – Medical bills quickly mount up following a car accident. A personal injury lawyer will help you to secure compensation for both past and future medical expenses, including medical bills, home adjustments, and transport to and from appointments.
Loss of earnings – Serious injury could result not only in initially lost wages but also lost earning potential for the future. A personal injury lawyer will help you to calculate this cost so that you are properly compensated.
Property damage – In a car accident, your vehicle will likely be seriously damaged. You deserve to be reimbursed for this as well as for anything else that was damaged in the auto accident, such as a phone.
Wrongful death – Under Florida Statute 768.21, if the car accident causes a death, then that individual's family can file a wrongful death lawsuit and claim for funeral costs and loss of income to a family household.
Pain and suffering – Pain and suffering damages are in place to compensate victims for their emotional suffering due to serious injury after a car accident. However, monetary compensation for emotional suffering can be difficult to justify. An experienced personal injury attorney in Clearwater will help you to quantify these damages and properly evidence your claims. These types of damages also include loss of enjoyment. If you are left unable to do an activity you once enjoyed because of your injuries, then this could be compensated for.
The Importance of Acting Quickly After a Car Accident in Clearwater
Following a car accident in Clearwater, the sooner you contact a reputable law firm, such as The Law Place, the better we will be able to collect and protect evidence. Over time, CCTV is deleted, damages are repaired, debris is cleared away, and witnesses' memories fade.
If the debris that caused your accident in Clearwater came from a truck, then your attorney will request the information from their black box or EDR. The Florida Senate requires all trucks to have a black box or EDR, although trucking companies have been known to destroy evidence or tamper it.
Our law firm will also gather things such as employment records, maintenance records, and any other relevant information. But if there is a delay in the investigation, then the trucking company may try to cover their tracks.
If some time has already passed when you are reading this information, then don't worry. At The Law Place, our experienced attorneys will still look for ways to support your case, and we are not afraid of the challenge. The statute of limitations for personal injury in Florida is four years. After four years, in accordance with Florida Statue 95.11, you will not legally be able to make an injury claim. However, in exceptional circumstances, for example, if you have been in a coma, you may still be able to claim.
What Will a Clearwater Accident Attorney Do for Me?
When you contact The Law Place for a free consultation in Clearwater, we will offer some initial advice, regardless of your circumstance. Then, if we think you have a valid claim, we will invite you to an in-depth consultation.
In your consultation, we will discuss our fee structure and how we operate. Only when you have had all your questions answered will we ask you to commit to representation, or not, you are not under any obligation.
If you do decide on The Law Place to represent you, then we will review your case as a team, so that it benefits from our combined knowledge. We will come up with a strategy and assign you the best attorney for your case, who will become your advocate.
Your attorney will get right to work in Clearwater, speaking to insurance companies, gathering evidence, calculating damages, and assigning fault. That way, you can sit back and focus on your recovery.
They will fight for maximum compensation, and in the rare eventuality that an agreement cannot be reached, they will be ready to present their evidence in court.
Just by having a reputable attorney on your side in Clearwater, insurance firms are usually quicker to offer a larger amount in compensation. They know that a court battle will usually result in them losing a larger amount of money.
How Much Will an Accident Attorney Cost Me in Clearwater?
At The Law Place, we work on a contingency basis, which means you will not pay anything upfront. Instead, our fees will be deducted from your settlement. No win, no fee, no stress!
Contingency work is monitored by the State Bar Association of Florida. Our law firm follows these guidelines in order to protect our clients as intended.
Before you commit to representation from us, we will clearly explain what we can do for your individual case and how our fee structure will work. That way, you do not have to commit to using our law firm until you have all the information you need.
Contact The Law Place Today!
If you or a loved one has suffered injuries because of loose debris on the roads in Clearwater, then you need an attorney with the required knowledge and experience in Florida law to fight for maximum compensation.
Most car accidents are preventable, and we are dedicated to making Florida's roads safer. An accident involving loose debris often involves several parties, all of which must be held responsible for their actions and prevented from acting negligently in the future.
With over 75 years of combined experience, we are confident that when you choose our law firm to represent you, you give yourself the best chance at seeking fair compensation and justice.
We are there for you when you need it most, which is why we keep our phone lines open 24/7.
Call us today for a free case evaluation in Clearwater on (941) 444-4444.