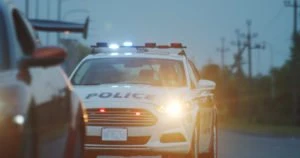 When people think of fleeing to elude, the first thing that springs to mind is often a high-speed car chase. However, this is not always the case. You can be arrested for fleeing and eluding in much more simple circumstances. Regardless of how slow you may have been driving, you can be charged with fleeing to elude if you fail to stop when instructed to by law enforcement. Perhaps even more surprising is that this is an incredibly serious crime, and you will likely be facing at least a third-degree felony if you are charged.
Because the stakes are so high, it may prove crucial that you contact a criminal defense attorney to help fight your charges. At The Law Place, our lawyers don't think that you should be punished so harshly for what may have been a simple mistake or misunderstanding. With over 75 years of collective experience, you can trust that we have the knowledge and skill required to help you. So for valuable legal advice that you can trust, contact The Law Place today and schedule a free consultation at (941) 444-4444. Phone lines are open 24/7.
Fleeing to Elude Defined Under the Florida Statutes
It is illegal in the State of Florida to flee from a law enforcement officer. This is described in Florida Statute 316.1935, where it states that:
"It is unlawful for the operator of any vehicle, having knowledge that he or she has been ordered to stop such vehicle by a duly authorized law enforcement officer, willfully to refuse or fail to stop the vehicle in compliance with such order or, having stopped in knowing compliance with such order, willfully to flee in an attempt to elude the officer, and a person who violates this subsection commits a felony of the third degree."
This essentially means that if a police officer attempts to pull you over or speak to you, you must obey them. If you don't, you could be arrested and charged with attempting to elude.
Penalties for Fleeing to Elude in Punta Gorda, Florida
As fleeing to elude is usually a felony conviction in that State of Florida, you will likely be facing serious penalties. The level of the felony is dependant on the circumstances surrounding your case, and the higher the felony, the more serious the penalties will be. However, fleeing and eluding charges are usually third-degree felonies, and so those charged commonly face the following penalties:
Five years of probation.
Five years of imprisonment.
Up to $5,000 fine.
Licenses suspension ranging from one to five years.
A third-degree felony on your criminal record will also have serious implications for the rest of your life, and you could struggle to obtain employment, housing, financial help from the bank, professional licenses, and more.
For more information that is specific to your particular case, contact The Law Place today and schedule a free consultation with one of our esteemed criminal defense lawyers.
Defenses Against Fleeing to Elude in Florida
The consequences you're facing may be incredibly daunting to you at the moment. However, there are several different types of defenses that our lawyers are skilled in utilizing, and that could be used on your behalf. Some of the ways that a criminal defense attorney can defend your case are listed below:
The order to stop was not clearly communicated to you by the law enforcement officer.
You didn't intend to flee the scene.
In the case of aggravated fleeing to elude, you were unaware that anyone had suffered serious bodily injury or that there was any property damage.
You were unaware that there was an active order for you to stop.
You were unable to stop and did not willfully flee or attempt to elude.
You were not aware that those telling you to stop were law enforcement officers, as the vehicle wasn't clearly marked.
The law enforcement officer wasn't in the correct uniform and/or wasn't using their lights and sirens.
You were afraid to pull over in that specific area under those conditions, so you planned on driving to a safe place before stopping.
Every case is different, which means every defense also must be and tailored specifically to your case. Our criminal defense lawyers are highly experienced in helping clients fight charges just like yours, and so you can trust that they would have the skill and knowledge to adapt a defense to your case after a thorough investigation.
The Burden of Proof in Fleeing and Eluding Cases in Florida
In order to prove that you are guilty of fleeing and attempting to elude law enforcement, the prosecution must be able to prove the following "beyond a reasonable doubt," which is essentially what is meant by the burden of proof. For your case, the prosecution must be able to prove the following:
You failed or refused to stop with wanton disregard for the law enforcement officer's orders.
You willfully fled with your motor vehicle, or on foot, to elude the law enforcement officer.
You initially stopped the vehicle but then willfully fled to elude the law enforcement officer.
While it is the prosecution's job to prove the above points, it will be your criminal defense attorney's job to prevent them from successfully doing this. For valuable legal advice and aggressive legal representation, contact The Law Place today and schedule a free consultation.
Why The Law Place Stands Out From Other Law Firms in Florida
You can trust that our team at The Law Place will spend time building a strong attorney-client relationship and will be entirely dedicated to your case. Our attorneys are be committed to creating a solid defense for you based on your specific case in order to give you the best chance at a favorable outcome.
Our Florida lawyers are always expanding their knowledge and ensuring that they are up to date with any new laws and courtroom strategies to help future clients, which will give you the best shot at a positive result. Most of our attorneys have earned an AVVO rating of 10.0, the highest rating, meaning that they have outstanding trial skills, client reviews, and awards, as well as an impressive length of practice, so you can rest assured that by hiring us, you'll be working with a reputable law firm and a team of skilled criminal defense attorneys.
So give yourself the best opportunity to avoid a conviction, and contact The Law Place today for a free consultation.
Contact The Law Place Today!
If you or a loved one are facing charges of fleeing and eluding in Florida, then you should contact an experienced criminal defense lawyer immediately. If you don't, you could end up facing a severe sentence.
Here at The Law Place, a skilled criminal defense lawyer is ready to take on your case and fight for you. We will ensure that you get the best result possible based on your case. We have helped many clients who were also facing fleeing and eluding charges, and we are well-equipped to do the same for you.
Contact us today to schedule a free consultation at (941)-444-4444. Phone lines are open 24/7.