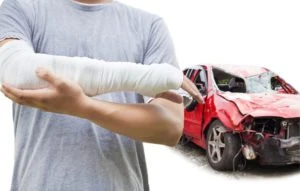 Both in Port Charlotte, FL., and across the United States, it is illegal to drive an auto vehicle without the correct insurance. If you are found to be driving in Port Charlotte without insurance, then you are at risk of facing various charges. This could be anything, including a fine or even losing your driving license.
If you do lose your driving license, then this could have a massive impact on your life. In terms of your income and earnings, this could be drastically reduced due to you not being able to commute to work. Any journey you wish to take to work without the help of a car will take a lot longer due to you having to commute by public transport. If you do have an accident and you do not have any auto vehicle insurance, then you will be held liable for all of the damages. This will also include any personal injury that occurred in the accident. These can lead to even more costs and will seriously impact the day-to-day running of your life.
If you have been accused of being the cause of a no insurance accident here in Port Charlotte, FL., then you need to contact The Law Place today. Our team of personal injury lawyers has a combined 75 years of experience behind them. After you call us, we will offer you a free consultation. During this no-obligation consultation, we will offer you some advice on what will the next best steps are for your case.
Call The Law Place today at (941) 444-4444, where our lines are open 24 hours a day and seven days a week to get started on your case.
What Are the Insurance Requirements in Port Charlotte, FL?
Across the State of Florida, the "no-fault" laws apply to anyone driving a car on the roads. This is in accordance with the Florida Department of Highway Safety and Motor Vehicles (FHSMV). As a part of this, you will be required to possess the minimum required personal injury protection (PIP) insurance and also a minimum property damage liability (PDL) insurance.
If you are traveling to Florida from anywhere else in the U.S., then it is very important that you knew you would not be covered by your existing insurance policy. Many insurance companies offer nationwide insurance, in which case you would simply have to call them and ensure your insurance set up for the state is valid. So, before you travel to Florida, make sure to check with your insurance company if you are covered, as the courts here in Florida operate under the premise that ignorance is not a valid defense. As the owner and operator of your vehicle, you have a duty of care.
Our team of dedicated attorneys fight and win for Floridians.
What Are the Charges for an Uninsured Driver in Port Charlotte, FL?
If you are caught driving without insurance in Port Charlotte or anywhere else in Florida, then there are several penalties you could potentially face. The severity of these sentences will vary depending on your criminal past. These could include:
First offense – You can expect your license to be suspended for any time up to three years. Also, you will then be charged a fee of $150 when you need to reinstate your insurance.
Second offense -This time round, your license can be suspended up to three years again. Also, you will be expected to pay up to $250 to reinstate your insurance.
Third (and subsequent) offense – The suspension period for your license is the same, but you will now have to pay $500 to reinstate your insurance.
Here at The Law Place, our team of personal injury lawyers is experienced and knowledgeable in these types of cases, and they are ready to fight your corner. Do not waste any time. Call us today!
Is It a Criminal Offense to Drive Without Insurance in Port Charlotte, FL?
According to Florida Statute 316.646, if you are stopped by police whilst driving and you are aware that your driving insurance has expired, you are at risk of facing a first-degree misdemeanor. This means you could face up to one year in prison.
It is a part of a police officer's duty in Port Charlotte to run routine crackdowns on uninsured drivers and issue citations. This is why it is very difficult for your to try and get away with driving without any car insurance.
We're Florida's top litigation team with over 75 years of combined experience
What Are the Consequences of Causing a Car Accident With No Car Insurance?
If you are involved in a car accident, and you were uninsured at the time, then this will become a complicated matter very quickly.
Florida is known as a "no-fault" state, meaning having no insurance for your car whilst driving will be financially devastating. Under the "no-fault" laws, each driver must go through their own insurance company if a crash occurs and claim from the other party's insurance if their damages exceed their policy limits – meaning you would end up paying directly out of pocket twice!
In some rare cases, the uninsured driver may get very lucky if the other party has taken out uninsured motorist coverage, saving you from paying both their damages as well as your own. These types of insurance policies protect the drivers with insurance against those with no insurance in car accidents. This policy will cover all damages involved, including medical bills, personal injury, pain and suffering, and any loss of wages, which you may have to pay otherwise.
If there has been a serious personal injury or, worse, a death in a car accident, the situation will become even more difficult. You will need to obtain an SR22 certification, meaning you need to acquire extra coverage alongside the usual requirements. This policy must also contain expensive bodily harm insurance. There may even be the possibility you will never be allowed to drive again.
Whatever the severity of the car accident was, you must contact The Law Place today so you can get the best legal advice available to you.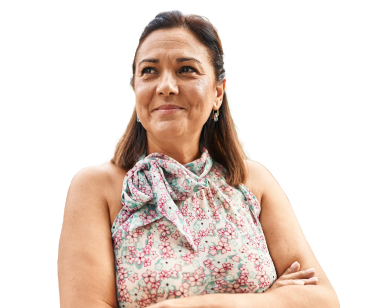 From the initial call to updates on your case status, we are here to get you answers.
How Much Will a Car Accident Lawyer Cost Me?
There are no set rates when you are hiring a traffic offense lawyer, as the price can vary based on several factors. These factors include your criminal record, the severity of the alleged charges against you, and any external factors that may affect your case.
Luckily for you, here at The Law Place, we will explain our costs and fees to you straight away in your free consultation. You can put your trust in us that will leave you with no surprise bills, as we are upfront with all of our costs.
Contact The Law Place Today!
If you have been accused of driving with no insurance and this resulted in a car accident in Port Charlotte, FL., then you need to contact The Law Place today!
Our team of experienced car accident lawyers is ready to tackle your case. You can put your trust in the fact that our team of car accident lawyers will do their utmost to get the best results for you and your case.
So, contact The Law Place today at (941) 444-4444 to schedule your free consultation today! Phone lines are open 24/7.