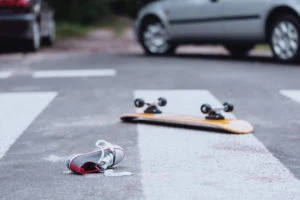 According to Smart Growth America, Florida is the state with the highest amount of pedestrian fatalities. As an ideal place to vacation, Tampa welcomes an average of 30 million tourists each year to experience what the city and surrounding area have to offer. While this is great for the economy, it means that there are always plenty of tourists strolling around, which can mean an increase in pedestrian accidents, for tourists and locals alike.
Pedestrians are incredibly susceptible to injuries if they are hit by a motor vehicle, and such injuries can lead to medical bills, physical pain, and other types of life-changing losses. If you have been in an accident as a pedestrian and have suffered from injuries because of this, then you may have legal recourse and be entitled to compensation.
In Tampa, collecting the compensation you may deserve after a pedestrian accident can be a confusing and tiresome process, especially as it will likely involve the driver's insurance company. This is why it is important to have a Tampa pedestrian accident lawyer on your side.
Our Tampa personal injury attorneys have over 75 years of combined experience in dealing with the Florida legal system and will be fully capable and motivated to fight with you for the justice that you deserve. So if you have been involved in a pedestrian accident in Tampa, St Petersburg, or elsewhere in Florida, then call The Law Place today on 941-444-4444 for a free consultation.
Common Types of Pedestrian Accidents in Tampa, FL
It is well known that the speed and size of the motor vehicle involved in an accident can increase the severity of injuries and the likelihood of a fatality. However, with pedestrian accidents, a severe injury can be sustained regardless of how fast the car was going or how large the vehicle was, as it almost completely depends on how the pedestrian hits the concrete after the fall. Every accident that involves a pedestrian is dangerous, but the most commonly seen accidents are as follows:
Intersection accidents – these types of accidents occur when a pedestrian attempts to quickly cross an intersection, but the crossing is poorly timed, and the driver cannot react and brake in time.
Dart-out accidents – these occur when a pedestrian unexpectedly runs out into the road, and, once again, the driver does not have sufficient time to react. However, this is not automatically the pedestrian's fault, e.g. if they were in the crosswalk, but the driver's view was obscured, and so it made it look as if they had darted out into the road.
Back-up accidents – These are when a pedestrian is behind a vehicle as the driver backs up without first looking behind the car. These are most typically found in a parking lot.
Passing accidents – This occurs when a negligent driver can't see the pedestrians because their view is blocked by a bus or other vehicle that has stopped to let pedestrians cross. The negligent driver then may go on to hit a pedestrian while attempting to pass the stopped vehicle.
Turn and merge accidents – These happen when the driver is focused on turning or merging into traffic, and so may not look both ways and don't see pedestrians until they've started to turn/merge.
Vendor accidents – These types of accidents occur on neighborhood streets when people wait around for food trucks, or children run to catch ice cream trucks, etc.
If the accident was not your fault, or you don't think it was your fault, then it doesn't matter exactly what type of accident you were involved in. If you believe that you may be owed compensation for the injuries you sustained, then contact The Law Place today to book a free case evaluation with a personal injury lawyer.
Common Causes of Tampa Pedestrian Accidents
Pedestrian accidents occur for a wide range of reasons. However, some of the common causes our personal injury attorneys deal with include:
Distracted driving – This potentially the most common cause of Tampa pedestrian accidents overall. Distracted driving, which includes the use of electronic devices, eating, adjusting the radio, or even just talking to passengers, means that the driver is less likely to notice people on crosswalks or walking on the sidewalk as they aren't paying attention.
Speeding – The faster a driver drives, the harder it is for them to slow down in order to stop in time if the driver sees a pedestrian in the road. It also means that the impact will be higher and could possibly leave the pedestrian with more severe injuries.
Driving under the influence – Driving Under the Influence (DUI) of alcohol or drugs means the driver will have a slower reaction time and impaired judgment. This impairment could mean that the driver may not notice a pedestrian, or even cause the driver to lose control or swerve onto the sidewalk and into a pedestrian.
Negligent or aggressive driving – Negligent drivers who disobey the rules of the road, such as stop signs and red lights, put pedestrians more at risk. This is because pedestrians could be crossing, assuming that drivers will automatically obey the stop signs and red lights.
Driving in reverse – It can be difficult for drivers to see what is behind them, even when they're paying attention. A driver's view can be obscured even when using mirrors and turning to look out the rear window. While the introduction of rear cameras in newer vehicles helps limit the frequency of these types of accidents, they're still common when drivers are backing out of driveways and parking lots.
Weather conditions – Rain, fog, and other poor weather conditions can not only limit visibility, which can make it harder for drivers to notice pedestrians but also makes roads slippery. A slick road can make it much more difficult for drivers to control and stop their vehicles, causing more accidents.
These are but a few of the causes of pedestrian accidents in Tampa. No matter the circumstance, you should call our law firm now for a free case evaluation. Our pedestrian accident lawyers can help you determine if you are in a position to claim compensation and, if so, how to do this. We will be there every step of the way to help guide you through the process and to give you the best possible chance at winning the financial compensation that you deserve.
Preventing Pedestrian Accidents in Tampa, FL
Pedestrian accidents happen when you least expect it, and they are often unavoidable. As a pedestrian, you cannot control or anticipate the actions of drivers. However, it is important to follow these tips, as they can keep you safe while walking around Florida.
Stay aware – Ensure that you are aware of your surroundings, and try to avoid distractions, such as using your cellphone, when crossing the street.
Use crosswalks – Drivers will be expecting pedestrians to cross at crosswalks, as these are the designated areas. This means that it's much more likely that they'll see you and stop when you're on the road. If a signal is available, then be sure to use this and cross only when it instructs you that it is safe to do so.
Walk on sidewalks when possible – This will decrease the risk of you being hit by a motor vehicle, particularly when walking along narrow or winding roads.
Don't disrupt traffic – If you dart into traffic unexpectedly, then it could lead to an accident.
Wear vibrant colors at night – This can make you more visible to drivers.
Injuries Often Caused in a Tampa Pedestrian Accident
Pedestrian accidents can have devastating consequences. In areas like Tampa, which is among some dangerous metro areas for pedestrians, the risk is particularly pronounced. Pedestrian accident injuries can range from minor to severe, impacting their daily life and well-being for an extended period.
One of the most serious injuries resulting from such accidents is internal injuries. These can be especially treacherous as they might not manifest immediately after the accident. A victim might feel fine initially, only to later experience symptoms that reveal significant internal damage. This can include internal bleeding, organ damage, or even punctured lungs.
Head injuries are another common result of pedestrian accidents. The force of impact, especially if the negligent driver was speeding, can cause traumatic brain injuries or concussions. These can have long-term consequences, affecting cognitive function, memory, and even mood.
Broken bones and fractures are prevalent in most pedestrian accidents. The sheer force of a vehicle, even at low speeds, can easily break a pedestrian's bones, especially in areas like the legs, arms, or ribs. Such injuries can require surgery and a lengthy recovery period, during which the injured pedestrian may be unable to work or engage in regular activities.
Spinal cord injuries are among the severe pedestrian injuries. Depending on the location and severity of the injury, this can lead to partial or complete paralysis. The life of a victim suffering from such injuries is often altered irrevocably, requiring significant adjustments to their daily routines and possibly lifelong care.
Additionally, pedestrian accident victims might suffer from cuts, bruises, and abrasions. While these might sound less severe compared to other injuries, they can lead to infections, scarring, and other complications if not treated properly.
Unfortunately, in the worst cases, a pedestrian accident can lead to a fatal pedestrian crash. The loss of a loved one in such a tragic manner is an unbearable pain, further compounded by the knowledge that it might have been avoided if not for the actions of a negligent driver.
If you or a loved one has been involved in a pedestrian accident in Tampa, it's crucial to consult a Tampa pedestrian accident attorney. These professionals specialize in personal injury matters related to pedestrian accidents and can provide sound legal advice. A dedicated attorney can guide you through the process of filing a pedestrian accident claim, helping you gather evidence, and building a strong case. This is essential if you aim to recover compensation for medical bills, lost wages, and other damages resulting from the accident. Furthermore, building a solid attorney-client relationship ensures that you have someone by your side, advocating for your rights and ensuring that the negligent parties are held accountable.
Damages Commonly Won in Pedestrian Accident Cases in Tampa, FL
If you have been involved in a Tampa pedestrian accident, then you can claim for damages. At The Law Place, an accident attorney will seek the absolute highest amount of compensation for you possible. Compensation is most commonly received for the below damages:
Medical bills – If you sustained an injury in the accident, then you should receive damages to cover any medical bills you had to pay, including the cost of travel there and back from any medical appointments.
Lost wages – If the injuries caused meant that you could not go to work, and so you lost wages because of this, then you deserve compensation. This covers past and future wages.
Pain and suffering – If you are experiencing any emotional distress or loss of enjoyment in activities, you can no longer enjoy, then you may be able to claim for compensation. However, as these are difficult to prove, it's crucial that you have an accident lawyer on your side to help you.
Wrongful death – If you lost a loved one in the accident, then you may be entitled to compensation to cover funeral costs and loss of consortium.
A personal injury lawyer from The Law Place will be able to talk you through your case and the damages you deserve if you call us to book a free consultation with us today.
FAQ – Tampa Pedestrian Accident Lawyer
Why should I consult Tampa pedestrian accident attorneys after an incident?
If you've been involved in an accident as a pedestrian, Tampa pedestrian accident attorneys can provide skilled legal counsel. They have a deep understanding of Florida law and specific traffic laws related to pedestrians. They'll guide you through your Tampa pedestrian accident case, ensuring you are well-represented and maximizing your chances of recovering compensation.
What is the significance of a pedestrian accident case?
A pedestrian accident case is crucial because it seeks to obtain monetary compensation for injured pedestrians. This compensation can cover medical expenses, loss of wages, pain, and suffering caused by severe pedestrian injuries or, in tragic circumstances, fatal injuries.
What are the main causes behind most pedestrian accidents in Tampa?
Most pedestrian accidents in Tampa are caused by driver negligence. Common reasons include drunk driving, distracted driving, failure to yield, or not stopping at a stop sign. Tampa is also one of the dangerous metro areas for pedestrians, making adherence to traffic laws even more essential.
If the accident was partly my fault, can I still file a pedestrian accident claim?
Florida law operates on a comparative negligence basis. This means that even if you were partially at fault, you could still seek compensation. However, the total monetary compensation might be reduced based on the percentage of fault attributed to you.
How can a lawyer assist an injured pedestrian in a Tampa pedestrian accident case?
A lawyer will gather evidence, consult with experts, take witness statements, and help determine fault. They will also negotiate with the insurance provider and, if needed, represent you in court to ensure you receive fair compensation for your serious injury.
How soon after the accident should I initiate my pedestrian accident claim?
It's advisable to start your claim as soon as possible. Acting quickly ensures that evidence is fresh, and witness memories are intact. Plus, Florida law provides a statute of limitations for personal injury cases, which makes timely action essential.
Will my own insurance company cover my medical expenses?
Under Florida law, your own insurance company should cover a portion of your medical expenses and lost wages regardless of fault, through Personal Injury Protection (PIP). However, PIP might not cover all expenses, especially if you've sustained a serious injury. In such cases, pursuing a claim against the at-fault party becomes crucial.
What should I do if a family member was involved in a fatal pedestrian crash?
Firstly, our sincere condolences for your loss. In the aftermath of such a tragedy, it's essential to consult with Tampa pedestrian accident attorneys. They can guide you through your legal options, including potentially filing a wrongful death claim to seek compensation for funeral expenses, loss of companionship, and other related damages.
How does the attorney-client relationship work in a pedestrian case?
Most Tampa pedestrian accident attorneys operate on a contingency fee basis. This means that they only get paid if you receive compensation. It ensures that the attorney is highly motivated to get you the best outcome, and it reduces the financial burden on the victim.
Can drunk driving be a determining factor in a pedestrian case?
Absolutely. Drunk driving is a blatant violation of traffic laws and can significantly influence the outcome of a pedestrian accident claim. If the driver responsible for the accident was under the influence, it could substantially impact the amount of compensation you're entitled to.
How can I ensure maximum compensation for my injuries?
To ensure you receive fair compensation, it's vital to meticulously document everything related to your accident and injuries. This includes medical bills, witness statements, photographs of the accident scene, and any other relevant evidence. Partnering with experienced Tampa pedestrian accident attorneys can further increase your chances of a favorable outcome.
What if the driver who hit me fled the scene?
Hit-and-run incidents are sadly not uncommon. In such cases, your own insurance may cover some of your expenses. Additionally, law enforcement will typically investigate to locate the driver, and if found, they can face serious legal consequences.
Walking the streets of Tampa should not come with risks, but accidents happen. When they do, knowing your legal rights and options can make all the difference in getting the justice and compensation you deserve. Always consider consulting with professionals to navigate the complex landscape of pedestrian injury law.
The Law Place
If you have been involved in a Tampa pedestrian accident, then you may deserve compensation. This financial compensation can vastly help you if you have been left with expensive medical bills, serious injuries, emotional distress, and the inability to work.
To ensure you have the best chance of winning your case and receiving the compensation that you deserve, then you should contact a pedestrian accident lawyer today. An accident attorney based nearby in Tampa will be able to help you navigate the confusing legal process and lift some of the stress off your shoulders.
If you've been injured in a pedestrian accident in Tampa, St Petersburg, or anywhere else in Florida, then you should call The Law Place today on 941-444-4444 to schedule a free consultation with one of our highly skilled Tampa pedestrian accident lawyers. Don't wait for help; contact us today to get the justice that you deserve.