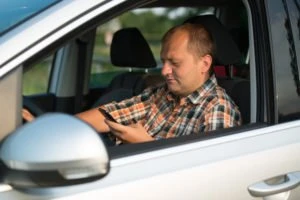 Texting while driving is an increasing issue on the roads of Florida. In fact, the growing number of drivers who choose to text and drive has led to texting and driving is completely banned in the state. When a person texts whilst operating a vehicle, it divides their attention between too many tasks, and this can result in a serious car accident. It is covered by Florida Statute 316.305, which states that it is illegal for drivers to use their hands to text on any wireless device while driving.
If you or a loved one have been injured in an accident in Venice because another driver was texting whilst driving, you may have grounds to file a personal injury lawsuit and fight for compensation for your damages.
A knowledgeable Florida personal injury lawyer from The Law Place can take on your case. Call today to schedule a free consultation at (941) 444-4444. Our phone lines are open 24 hours a day, 365 days a year.
Texting at the Wheel Is Distracted Driving
If distracted driving resulted in an accident in which you sustained injuries, you might be eligible to file a personal injury lawsuit against the at-fault driver. Anything that means you have to take your hands off the wheel, your eyes off the road, or your mind off driving, is classed as distracted driving, and texting certainly meets these criteria. It is very dangerous and reckless behavior that puts other drivers at risk of harm.
There are three types of driver distractions:
Visual distraction -When a driver takes their eyes off the road.
Manual distraction -When a driver takes their hands off the wheel.
Cognitive thinking -When a driver is thinking about anything other than driving.
When a person uses their phone whilst driving to text, they are distracted in all three ways, and this makes texting one of the most dangerous forms of distracted driving.
Other common examples of distracted driving include tending to children or pets in the back seat, watching an event outside of the vehicle, eating or drinking, interacting with other passengers, putting on makeup/grooming, adjusting climate controls or the radio, and checking a GPS app.
If you were injured in an accident because another driver was distracted in any way, call The Law Place to speak with an experienced personal injury lawyer.
Our team of dedicated attorneys fight and win for Floridians.
Why Is Texting While Driving So Dangerous?
All drivers must ensure that they are fully focused on the road if they are to successfully avoid a crash. They must be able to perceive a hazard and react instantly to give the vehicle time to stop. Even a fully focused driver who is traveling at 50 mph will drive almost the length of a football field before coming to a complete stop.
Two things that dramatically affect a vehicle's stopping distance are:
Driver perception distance- The distance a vehicle travels from the time a driver spots a hazard until it is recognized by the brain.
Reaction distance- The distance a vehicle will continue to travel after spotting a hazard until the driver physically applies the brakes.
If a driver is not focused on the road because they are distracted, their ability to come to a stop and avoid a crash is limited, and serious car accidents happen as a result.
The Ban on Texting While Driving in Florida
The State of Florida has taken steps to prohibit drivers from texting while operating a vehicle by introducing a strict ban. Texting whilst driving was a secondary offense until very recently, which meant that an officer could not pull someone over just for texting and driving. Instead, the offense had to accompany another charge. However, Texting whilst driving was made primary offense in Florida in July 2019, when the Florida Department of Highway Safety and Motor Vehicles (FHSMV) led Florida's "Put It Down: Focus on Driving" campaign to encourage to make themselves aware of the state's new regulations that were put in place with regards to wireless communications.
We're Florida's top litigation team with over 75 years of combined experience
Texting and Driving in Florida
In the State of Florida, drivers can be stopped and cited if they are caught texting and driving. According to Florida Statute 316.305, a person cannot "operate a motor vehicle while manually typing or entering multiple letters, numbers, symbols, or other characters into a wireless communications device or while sending or reading data."
Any driver who is found guilty under this statute will face the following criminal penalties:
For a first offense- They will be charged with a non-moving traffic violation. Penalties include a $30 fine and any additional court costs or other fees. No points will be assessed against the driver's license.
For a second offense- If a driver is charged for a second time within five years of another moving traffic violation, penalties will include a $60 fine, any other additional court costs, and other fees, and 3 points assessed against the driver's license.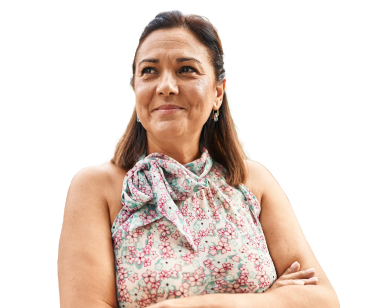 From the initial call to updates on your case status, we are here to get you answers.
What Is Classed as a Wireless Communications Device?
According to the statute, "wireless communications" refers to device any handheld device that can be used by drivers in a handheld manner, that is designed to transmit or receive text-based messages, access or store data, or be connected to the Internet or any other communication service and that allows communication via text. This can include a cell phone, a smartphone, a laptop, a tablet, a two-way messaging device, or even an electronic game that can be used by the driver in a handheld manner.
Personal Injury Lawsuits for Texting Whilst Driving In Venice, FL.
Even if the driver who caused your injuries is successfully convicted of texting whilst driving, this does not help the situation you have been left in as a result of their actions. If you have been left with medical expenses, lost wages, and pain and suffering, you can file a civil lawsuit in order to be compensated for your losses.
Duty of care is key to any personal injury case. All drivers in Florida have a legal duty to exercise a duty of care to other drivers on the road, and they can be held liable for their injuries in court they were texting whilst driving and therefore failed to exercise this duty.
Unfortunately, it can be very difficult to prove that the fact that the other driver was texting directly caused your accident, and you will need the help of an experienced car accident lawyer who can investigate your case and secure the compensation that you deserve.
Recovering Damages in a Texting and Driving Case
Car accidents can result in expensive damages. This could include ongoing medical expenses or serious property damage, so it is only fair that the responsible party is held accountable for these costs. A personal injury lawyer from our law firm can work to recover the following damages in your texting while driving car accident case:
Medical Treatment
Including the cost of any doctor visits, hospital stays, and tests such as MRIs, surgery, and more.
Any Future Medical Care
Some injuries will affect you long-term. If you need physical therapy, medication, prostheses, or additional surgeries, or any other treatments, a quality lawyer can ensure that these costs can be included in your settlement.
Lost Wages
Following a serious car accident, it may not be possible for you to return to work for a period of time while you recover (for example, if you break your arm, depending on your job, you may not be able to return until it is healed). Any missed earnings can be factored into your total settlement.
Future Loss of Earnings/ Loss of Earning Capacity
If the car accident resulted in permanent injuries, your future career advancement opportunities might be affected, you may be forced out of your career entirely, or even be left unable to work at all. Your settlement can include money that you would have reasonably been able to earn if the texting while driving car accident had not happened.
Cancellations
If you had any events planned, such as a vacation or any other travel plans, and your injuries mean that you are no longer able to go, the damages that are awarded to you can include scheduled airfare, cruise tickets, excursions, or any other travel costs.
Loss of Property
If your car was totaled or damaged in the car accident, or any of your personal items were damaged, the cost to repair your vehicle or replace it and your property can be included in your settlement.
Pain and Suffering
If the injuries you sustained in the texting while driving accident caused you intense discomfort or persistent pain, you can be financially compensated with the help of the right lawyer.
Emotional Distress
Car accidents can result in more than physical pain. People who are seriously injured in car accidents often experience emotional distress in the form of anxiety, stress, insomnia, fear, grief, and even PTSD. Emotional suffering can be included in pain and suffering damages, and the value will depend on the extent of the victim's mental turmoil.
Loss of Enjoyment
If your injuries are preventing you from enjoying life and participating in your usual activities, hobbies, or exercise, you could be awarded damages to account for this.
Punitive Damages
Punitive damages exist to punish defendants in cases where their actions are considered to have been intentional, malicious, or unreasonably negligent. These damages can provide victims with a sense of retribution and also discourage others from making the same decisions/mistakes, such as texting while driving.
Punitive damages are not commonly awarded in car accident cases because usually, drivers are not intentionally reckless. However, in some instances of very serious injury or property damage, punitive damages could be awarded.
To find out more about the value of your damages following your texting while driving accident in Venice, call The Law Place today for a free consultation.
Wrongful Death Lawsuits
Car accidents that result in the death of a victim are tragic, but they can also be financially crippling for the family and loved ones that they have left behind. Wrongful death claims aim to financially compensate the deceased family members for any funeral costs, loss of financial contribution, loss of companionship/loss of consortium, emotional distress/ pain and suffering, and more.
If you have lost a loved one in a car accident because a driver was texting while driving, call The Law Place today, and an experienced accident lawyer can tell you if you have grounds to file a wrongful death lawsuit.
What Evidence Is Needed for a Car Accident Claim?
If you are involved in an auto accident in Florida, there are some important steps to take, some of which could help your compensation case later on.
Take detailed notes; even small details that seem insignificant at the time could become vital. It is important that you maintain all documentation, including receipts that are connected to the accident. This could include:
Photographs of the car accident scene and damage to your vehicle.
Photographs of any injuries sustained in the crash.
Names and contact information of any witnesses.
The details and badge numbers of any attending law enforcement officers.
The police report.
Prescriptions and receipts for any medical care, including X-Rays, physical therapy, doctor visits, and trips to the ER. All of this documentation should be signed and dated, or it could be dismissed on a technical error.
Receipts for any miscellaneous expenses incurred that were a direct result of the accident, taxis, and child care costs.
Written confirmation from your employer that verifies your lost work hours and the value of income you have lost.
It is also a good idea to keep a daily diary to record all other details related to the auto accident claim that cannot otherwise be substantiated. Write in detail about your emotional state each day and note down all of the difficulties you have faced on a daily basis. This information can support your case and improve your chances of obtaining the compensation you deserve following the accident.
How Long Do You Have to File a Personal Injury Claim in Florida?
All states have specific legal limits on the amount of time you have to file a personal injury lawsuit in civil court against the person who is legally liable for your injuries. This is called a statute of limitations. In Florida, the statute of limitations for personal injury cases is four years from the date of the accident as per Florida Statute 95.11. If your case is not filed within this time frame, the court can refuse to hear it at all.
This time frame could be extended under some circumstances, for example, if you don't discover an injury for some time after the accident. To find out more about the statute of limitations that applies in your case, call The Law Place for a free case evaluation.
What Makes a Good Personal Injury Lawyer?
Some key to consider when hiring a personal injury lawyer to take on your auto accident case are:
What experience do they have? – Have they handled cases that are similar to yours? You will need the support of a lawyer who has adequate experience in the specific area of law that relates to your case.
Has the lawyer taken many cases to trial?- You will need a lawyer who has trial skills and who is willing to take the case to trial. A good lawyer will push for the maximum amount of compensation. They won't settle just to get the case wrapped up quickly.
Does the lawyer come recommended?- If any of your family members or friends have used a lawyer before, ask them for advice. Referrals are an ideal way to find a good personal injury attorney.
Has the lawyer settled similar cases to yours before?- How successful were they?
Do they have a good reputation?- You can find this information on sites like AVVO, which provides useful information as well as reviews of law practices and individual lawyers.
Our law firm and our team of personal injury lawyers come highly recommended. We are often recommended by clients and even other law firms in the state. To find out more about how we can help you, call for a free consultation today.
What The Law Place Can Do for You
It is important to us that we review your case and openly discuss your options with you before any contracts are signed. This is why we provide a free, no-obligation consultation in the first instance. We will then conduct a full investigation into your case and manage the legal process. Our law firm does not ask for any payment upfront, and we don't get paid unless you do!
Your auto insurance provider may cover your damages from the auto accident under a no-fault policy. However, reaching a settlement with them is not a simple process, and managing this can be overwhelming at a time when you are already handling the other consequences of the car accident and recovering from your injuries. An accident lawyer can communicate with them on your behalf to ensure that your losses are fully accounted for.
In some cases, more than one party is to blame for the accident. For example, one driver could have been texting while another was speeding, and both acts led to a collision. However, Florida's "pure comparative negligence doctrine" means that you can still make a compensation claim.
If you are unsure if you are entitled to compensation following a car accident in Venice, call our law firm today for a free consultation.
Call Today for a Free Consultation
You probably never expected to be involved in a texting while driving accident or anticipated how devastating the impact could be.
Your insurance coverage may only cover some of your damages, and it is only fair that the liable party covers your additional costs. By filing a personal injury case with the help of an experienced lawyer, you can receive the compensation that you are rightfully owed.
Our personal injury lawyers have 75 years of combined experience and are ready to take on your case. Call for a free consultation at (941) 444-4444. Our phone lines are open 24 hours a day, 365 days a year.