Being involved in a car accident as a result of tailgating can cause incredibly serious injuries; however, when a truck is involved, the damages can be catastrophic. Any vehicle that tailgates can be a massive annoyance and a distraction to the leading driver, as well as being dangerous. Florida is known to be not one of the safest states for drivers to drive in. Over 400,000 accidents occur every year in Florida, and often the accident is caused by a vehicle being a tailgate.
Truck accidents that occur as a result of the truck being a tailgate can cause an immense amount of pain and suffering. If you or a loved one has been the innocent victim of one of these truck accidents, you may require the legal representation of an accident attorney.
The Law Place law firm, situated in Sarasota, FL has over 75 years of combined experience in dealing with vehicle accident cases in Florida.
Our accident attorneys have accumulated a wealth of knowledge over the years and are the most capable accident lawyers in Florida to win you the compensation and justice of which you are entitled to. At The Law Place, we are here for you. Contact us today on (941) 444-4444 to schedule a free consultation and a chance to talk to a truck accident attorney.
What Is Truck Tailgating?
When a vehicle tailgates, it essentially means that a vehicle follows or drives dangerously close to the back of another vehicle on the road. The general advice for drivers is to leave one car length worth of distance to the car ahead for every ten miles per hour of speed being done. When the weather is particularly treacherous, for example in snow or heavy rain, this suggested distance between vehicles should be doubled at least.
It is vital that a driver follows this guidance and leaves enough space to the vehicle ahead of them because if that vehicle was to suddenly brake, it would give the driver enough time to react and stop their vehicle before causing a collision.
A truck that tailgates does not have the time to react, and that is how some truck accidents occur. The problem is that as you may know, the
Florida highways tend to be inextricably busy, so leaving the recommended gap to the vehicle in front may be viewed by some drivers as an opportunity to cut upfront. The distance between vehicles on the road is more often than not insufficient, but is it an offense?
Tailgating is a traffic violation in Florida according to Florida Statute 316.0895, and it is within the authority's power to issue you a ticket if:
The vehicle you were following too closely is in the same lane as you.
In the given condition of the road, you were following the vehicle in front too closely than necessary.
Issuing tickets to a vehicle that is a tailgate tends to be very subjective as police officers are expected to use their personal opinion and knowledge when issuing tickets in Sarasota and Florida as a whole. Nevertheless, in a truck accident where it is the truck that drove into the back of another vehicle, the truck driver is typically the party considered to be at fault.
If your car happened to be the vehicle of which a truck drove into the back of, you may have suffered severe injuries and be entitled to compensation. Call one of our accident attorneys at our law firm today to schedule a free consultation.
Our team of dedicated attorneys fight and win for Floridians.
Reasons for Tailgating
There are numerous reasons why a truck driver may feel the need to follow the vehicle ahead closely. One reason is simply that they are a bully. Some truck drivers will follow the vehicle ahead closely in order to get them to move out of their way, regardless if they are traveling at a sufficient speed. These drivers often tend to be very impatient and encourage you to increase your speed to suit them better, frequently encouraging the vehicle ahead to go above the speed limit.
Another reason could be that the truck driver is simply inexperienced. They may be following the vehicle ahead too closely because they are unaware of the recommended distances a driver must keep to. However, this is no excuse, and if this is the reason for a driver to be following the vehicle ahead too close, then they have not been adequately trained by their trucking company. If this resulted in a truck accident, the truck company could also be liable.
A further reason, which can commonly explain why truck drivers tend to follow the vehicle ahead too closely, is that they are simply on auto-pilot mode. Truck drivers spend hours on the road, driving thousands of miles, and they can begin to suffer fatigue. Therefore, in some instances, the truck driver is not paying their full attention to the road and become a tailgate unintentionally, posing a danger to their fellow road users.
Regardless of the cause, if you have been the victim of a truck accident in Sarasota, or anywhere else in Florida, contact our accident attorneys today at The Law Place to schedule a free consultation. You may be entitled to compensation for your injuries.
Compensation for Truck Accidents
If you or a loved one has been the innocent victim of a truck tailgate accident, you may have experienced a great number of financial losses in order to finance your recovery. The injuries inflicted in the accident could potentially be very severe and have left you suffering and living a reduced quality of life. Once one of our truck accident lawyers establish who is at fault for the accident, they can then assist you in investigating how much the truck accident has financially cost you to ensure that you receive the maximum amount of compensation possible. Some of the areas that our personal injury lawyers frequently recover compensation for our clients are:
Medical bills.
Future medical expenses.
Lost wages.
Loss of future employment.
Pain and suffering.
Life-long damage or disability.
Wrongful death.
Unfortunately, no amount of money can make amends for the trauma you or a loved one may have gone through as a result of a truck accident, but it can help to reduce the stresses and burden that you may be facing. Our personal injury lawyers have a wealth of experience of winning compensation for clients involved in cases similar to yours. You do not have to suffer alone through this. The Law Place is here to help you win the justice that you deserve.
We're Florida's top litigation team with over 75 years of combined experience
Who Is Responsible?
Usually, when a truck accident occurs as a result of the truck driver being the tailgate, they are considered to be the responsible party. This is strengthened by the fact that often these accidents are preventable, so therefore if a driver causes one, they can be found negligent for failing to take the adequate care for others on the road as a reasonable driver would have. Your Sarasota truck accident attorney will need to establish the following to prove negligence:
The duty of care was breached – In Flordia, if you drive on the roads, you are automatically expected to follow a duty of care to other road users and pedestrians that you come across. However, when a driver tailgates and causes an accident, they breach this duty of care by their recklessness.
The accident led to damages – The truck collision must have caused the damages that you suffered. For example, the attorney will have to gather proof that the accident resulted in your injuries and led to damages such as medical bills, pain and suffering, and damages to your vehicle.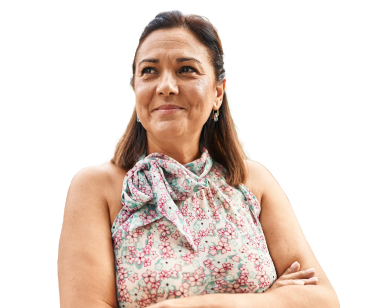 From the initial call to updates on your case status, we are here to get you answers.
What Can a Truck Accident Attorney Do for Me?
If you have been the victim of a truck accident in Sarasota and suffered injuries, we recommend you contact The Law Place for a free consultation so we can assess your case. We can offer you a no-obligation service so you can personally ensure that we are capable enough to handle your case. In your free consultation, we will explain to you what we can do to help, guide you through the legal process, and explain how our fee structure works. If you are happy to entrust your case to our law firm, we will begin work on collecting evidence.
There is a possibility that the truck company's or truck driver's insurance might contact you fairly soon after the accident in the hope of encouraging you to settle to a deal quickly. However, please don't agree to any settlement before speaking to an accident attorney. The likelihood is that this settlement will be much lower than what you actually deserve for your injuries. By seeking legal representation, you can win the maximum amount of compensation of which you are entitled to.
Talk to a Sarasota Lawyer
Call The Law Place in Sarasota today to organize a case consultation on (941) 444-4444. You or a loved one should not have to suffer from your injuries because of an accident caused by a truck being a tailgate. With over 75 years of combined experience, you are in the most capable hands at The Law Place and can trust that our accident lawyers have the expertise to fight insurance companies for both the justice and compensation of which you are fully entitled to. We are available 24 hours a day, seven days a week.