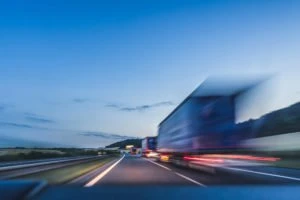 When trucks end up in collisions or accidents, the resulting damage and injuries can be a lot worse than a normal motoring accident. Truck accidents usually involve a truck that weighs many times more than your average car. This means that a crash at the same speed will have multiples tonnes of extra force involved. For this reason, commercial truck drivers have a level of responsibility and are monitored a lot closer than your average motorist. They also have stricter rules surrounding things like blood alcohol levels and recording their time spent driving.
Sarasota and Florida, in general, are some of the most dangerous places, statistically speaking, in the country to be a road user. That means as a pedestrian or a motorist, and you have a higher chance of being involved in a car or truck accident here than most other states. According to Florida Highway Safety and Motor Vehicles (FHSMV), every single year over 400,000 car and truck accidents happen in Florida alone. 200,000 of those car and truck accidents are hit, and runs and over 3,000 of those accidents lead to fatalities. For this reason, it can be a really smart idea to have a personal injury truck accident lawyer saved in your phone just in case.
Here at The Law Place, between us, our law firm has over 75 years of experience in dealing with truck accident cases and other accident cases just like yours. If you have been involved in a Sarasota truck accident that wasn't your fault, get in touch with us today on (941) 444-4444. Our phone lines are open 24/7.
What to Do After a Sarasota Truck Accident
In any accident, the first and most important thing to do in the aftermath is to ensure you are as safe as you can make yourself. That means moving away from the accident, out of any incoming traffic, and behind a barrier, if possible. You should also try and ensure everyone else is safe, although not at the risk of your own safety. The Sarasota police department should arrive soon and will be able to help with this.
Once you have made sure you are safe, it is time to start collecting evidence. Here is what you should collect to ensure your lawyer will have the best chance at seeking compensation on your behalf:
Takedown the details of the car, the number plate, and the make and model.
Takedown the details of the driver, get their number, their address, their insurance details, and their name.
Take pictures of everything that you can safely.
Draw a sketch of the accident, show all parties, and the directions they were traveling.
Get as many witness details as possible and get their names and numbers or emails.
When the police turn up, take a badge number and name, this will make seeking an accident report later much easier.
Whatdoes a Sarasota, FL Truck Accident Lawyer Do for Me?
Once you call us for your free consultation, we will begin by asking some simple questions to give us an overview of your case. Once we have a rough idea, we will give you our honest, unbiased opinion on your case, where you stand, and what your chances are of winning a settlement.
If you decide to hire one of us as your lawyer, then we will arrange a more formal one on one meeting in person. During this, we will listen to your story and get the full details of your accident. We will discuss the support we can offer, layout our fee structure, and explain our plans for your case. When you are happy, you sign on the dotted line, and we become your advocate, ready to fight your corner.
Once you have signed up, we take over everything. To begin with, we will do all your paperwork and liaise with any parties you are in contact with, informing them that you want to correspond through your lawyer from now on. This means you won't have to deal with any of them.
Next, we will begin investigating. Sarasota truck accidents can cause huge amounts of damage. They will often injure multiple parties during an accident and spill their load all across the road, causing huge numbers of damages.
Our investigation will involve:
Figuring out who was at fault – Figuring out where liability lies is the first and most important part of our investigation in Sarasota.
Figuring out how it happened – Finding out what parties were involved and what the factors were that lead to the accident will be the next part of our investigation. We might use expert witnesses and reconstructions.
Next, we will evaluate the overall case. During this stage, we will use our investigation results and evaluation of our client's injuries and damages to come up with a valuation on the claim. This will give us a position of strength to negotiate from.
Once we have figured out how the accident happened and who is liable as well as how much we think the claim is worth, we will begin negotiating for a settlement figure. The first step will be to send a demand letter, outlying what we expect to be offered.
Sometimes we get lucky, and they offer this right away, sometimes we may have to negotiate until we find a middle ground that you are happy with. We might have to threaten them with a lawsuit to finally get a settlement figure you are happy with.
If this still doesn't work and they are not willing to change their offer, then it is time to go to court. We will use our investigations and our evidence to create a solid case for you. We will then use that case to convince a judge and jury that you are deserving of the compensation you are seeking.
Avoid Insurance Companies
Although the exact details of your Sarasota truck accident will ultimately decide whether or not you need to report your injuries and damages to your own insurance company, you do not need to deal with the other parties. This is because Florida is a no-fault state in accordance with Florida Statute 627.7407. We warn all of our clients to be especially careful with what they say to any insurance company. These companies, no matter how nice they seem on the phone, ultimately only have their own best interests at heart. This means that they will most likely have an ulterior motive for any contact they make with you.
All it takes is a few wrong words, and they will be able to use what you say as evidence to devalue or even refuse your claim. Once you have hired legal representation, the best thing to do is politely refuse to talk to them and to ask them to speak to your personal injury truck accident attorney.
Consulting With an Experienced Sarasota Personal Injury Accident Attorney
No one wants to be in a situation where they have to seek out the aid of a Sarasota lawyer. There is an old misconception surrounding accident lawyers. People seem to think they will cost too much money, and they will lose out by hiring one.
This is simply incorrect. In fact, research has shown that 90% of cases where people hire accident lawyers end up in a settlement. What's more, on average, they receive 60% more than those who seek settlement without a lawyer, although it depends on the case.
The sooner you decide to hire an experienced Sarasota personal injury lawyer, from a reputable Sarasota law firm, the better your chances of winning your case will be. From the free consultation to our contingency-based fee structure, you don't have to pay anything to hire us, and you simply pay us out of your settlement, which is going to almost always be higher when you have us on board.
An accident lawyer is going to be much more effective in their investigations, their dealings with the insurance company, and in doing the paperwork. This means you can relax and take some time to rest and recover from your accident.
Contact The Law Place Today
Every day, hundreds of Sunshine State citizens, from the Gulf Coast to the Atlantic, turn to The Law Place for legal representation. Our skilled personal injury accident attorneys represent injury victims and the families of those killed in Sarasota truck accident cases. We will always be on your side, ready to fight for your rights, and will not give up until you are completely happy with our services.
Here at The Law Place, we have over 75 years of collective experience in the Sarasota, FL area, and all across Florida. We have dealt with hundreds of cases just like yours and have secured incredible settlements for a large number of our clients.
Contact us today on (941)444-4444 to discuss your case.