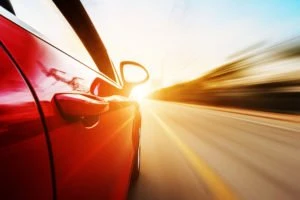 Driving aggressively is one of the most common crimes that motorists commit when driving in Clearwater and, in fact, across the state. Studies from the AAA Foundation for Traffic Safety found that over 80% of those surveyed admitted to some form of aggressive driving in the last year alone.
When people hear the words aggressive driving, they automatically assume that it is the same as road rage, but it is defined as driving in an intentionally risky way. This means aggressive driving branches out to cover things like running red lights, speeding and tailgating, and refusing to yield to a driver who has the right of way as well as weaving in and out of traffic.
Drivers undertaking this kind of dangerous behavior intentionally endanger other motorists and cause thousands of accidents every year, leading to a huge number of injuries and even fatalities.
Unfortunately, in a large number of these cases, the people who suffer the most, are the innocent victims. It is completely unacceptable that these victims have to deal with the medical costs and potential life-long illnesses as the result of someone else's negligence.
If you or a loved one have been in a car accident in the Clearwater area that was caused due to aggressive driving, then you should seek out a Clearwater car accident lawyer as soon as possible. Here at The Law Place, our phone lines are manned 24 hours a day, seven days a week. Call us anytime to arrange a free consultation with a skilled personal injury lawyer from our law firm. Our number is (941) 444-4444.
Why Do People Drive Aggressively?
A National Highway Traffic Safety Administration (NHTSA) and American Psychology Association (APA) study found that many factors cause people to drive in an aggressive manner. One interesting idea that came from this study was the fact that drivers are much more likely to drive aggressively if they can keep their identity masked. Drivers at night and drivers with tinted windows were more likely to drive aggressively.
The same study showed that many people learn this type of behavior from parents or friends, even the movies they watch.
The reasons given after a car accident can vary wildly. The most common excuse for aggressive driving is lateness. This is an unacceptable answer, of course, but it is the one we hear the most. Being late is no excuse to drive in a way that could cause a car accident or personal injury.
Shamefully, Florida has some of the worse car accident statistics in the country; Florida Highway Safety and Motor Vehicles (FHSMV) reports over 400,000 every year. This is the reason why holding reckless drivers accountable is extremely important to us, and we hope to make our roads safer for everyone.
Aggressive drivers in Clearwater are easy to spot; they participate in the following risky behaviors:
Illegally passing cars.
Tailgating drivers.
Cutting off drivers.
Failing to signal lane changes.
Weaving back and forth between lanes.
Running red lights and stop signs.
Speeding.
They drive like this for many reasons; they might think they look cool or are in a hurry to get to their destination. Aggressive driving can also be a result of road rage.
Common Accidents Caused by Aggressive Driving in Clearwater, Florida
Aggressive drivers are the reason for a large number of personal injury car accidents claims every year. Common types of accident include:
Head-on collisions.
Side impact collisions.
Rear-end collisions.
Rollover accidents.
Multi-vehicle accidents.
Every Clearwater car accident that is caused by an aggressive driver has the potential to cause nasty injuries and serious property damage. This is why it is so important to get in touch with a personal injury lawyer as soon as you possibly can.
What Is the Duty of Care?
In Clearwater, you are governed by the same laws as the rest of Florida. Under Florida Statute 768.81, as soon as you get behind the wheel of any vehicle, you automatically assume a duty of care for every other road user. This duty requires that you drive in a safe and reasonable manner that will ensure the safety of other road users.
If you are found guilty of violating this care, then you may be found liable for any damages or injuries you have caused as a result of your negligence. To prove this negligence, you will have to be able to prove the following to make a successful car accident injury claim:
You were owed a duty of care – When someone drives, they automatically owe you a duty of care.
The duty of care was breached – When someone drives aggressively, they breach their duty of care.
The breach caused your injuries – Your lawyer will help you to prove that your injuries were a result of the motor vehicle accident.
Your injuries led to damages – The injuries that result from your accident will lead to damages, and if a correlation can be proved, then you can claim for them.
Common Damages Following a Clearwater Car Accident
The most common types of damages that we see people claiming for following a Clearwater car accident are:
Medical bills – You may be able to claim for the cost of medical expenses, including medical bills and transport to and from appointments. This includes all past, present, and future bills.
Loss of earnings – If you lose the ability to work, either permanently or temporarily, any wages you have or might miss out on should be compensated for.
Property damage – The cost of repairing your vehicle in Clearwater should be reimbursed.
Pain and suffering – Pain and suffering, such as mental suffering and loss of enjoyment if you have been left unable to do something you once could. These are difficult to quantify, so your best option is to have a car accident lawyer on your side to ensure fair compensation.
Loss of a loved one – If you have lost a loved one because as the result of a Clearwater car accident, then you should receive compensation for the cost of funeral expenses and loss of consortium.
Dealing With Insurance Companies
Nobody wants to deal with an insurance company in the aftermath of the accident. They will often try to use underhanded tricks to get you to settle early and for less than you deserve when they know that their party is liable.
They may try and contact you directly. They may use a range of tactics, like calling you up with chirpy staff who offer payments and who are trained to seem sympathetic. They may go the other route, choosing to belittle your claim, refuse it, or other types of bullying.
They do this to lower their chances of a payout or the amount that they eventually have to give up. This is the way they stay rich and profitable and is the main reason why it is incredibly useful to have a skilled Clearwater accident lawyer behind you. Once you have agreed to representation, your accident lawyer will most likely tell the insurance company that all liaising needs to be done through them.
Your lawyer will also deal with your own personal injury protection insurance. Often people end up on the end of underhanded tactics from their own insurance companies, once again, your car accident lawyer will be able to spot this and to help you avoid accepting a lower payout.
Call The Law Place Today
If you have been involved in an accident with an aggressive driver, then you shouldn't have to face it alone. We know how stressful it can be in the aftermath of a crash.
Here at The Law Place, we have dealt with a huge range of cases just like yours. We know how the insurance companies work and how to best approach your individual case. We offer a free consultation, and our phone lines are open 24 hours a day, seven days a week, so call us anytime.
Our number is (941) 444-4444.