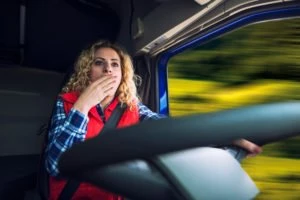 Most commercial truck drivers are required to spend entire days at the wheel, sometimes driving for more than 10 hours straight per day. But in the case of long-haul drives, this could rise to 11 hours a day, for several days in a row. Drivers can be left fatigued from this, which can rapidly increase the chances of a truck accident. Because trucks are so much larger and heavier than regular vehicles, accidents that involve trucks are often incredibly dangerous and pose a higher risk of severe injuries or even death.
Here at The Law Place, our team of dedicated truck accident attorneys has over 75 years of combined experience helping clients fight for the compensation they deserve. You can trust that the Florida truck accident attorneys at our law firm have the knowledge, skills, and resources necessary to successfully represent you and your case. The Law Place offers a free case evaluation where you will receive honest and valuable legal advice regarding your specific claim, so call us today to schedule your free consultation at (941) 444-4444. Our phone lines are open 24/7.
Why Are North Port Truck Drivers Driving Fatigued?
There are many reasons why a truck driver is fatigued behind the wheel, and some of the most common ones are listed below:
Employer pressure – Employers often urge truck drivers to make deliveries on time, if not early, which may make them hesitant to take a break in case they lose pay.
Shortage of truck drivers – Across the United States, there is a lack of truck drivers. This means that the truckers that are in the business are expected to take on additional, longer trips to keep up with supply and demand. This could lead to burnout and fatigue.
Caffeinated drinks or medication – Although you may think caffeine and medications would help a truck driver to stay awake and focused, these stimulants are actually more likely to prevent a driver from noticing their body's natural warning signs of fatigue.
Poor sleep – As all people do, truckers need sleep. However, if they have overnight shifts, these can interrupt the body's natural sleep pattern and mean that drivers may not be getting the sleep they need, or they might be working during a time that their body expects to be asleep.
The FMCSA regulations state that drivers must be able to take regular rest breaks in order to reduce the risk of truck accidents caused by fatigue. These regulations mean that the truck driver and the trucking company both have the responsibility to ensure the regulations are followed and that the injured victim may be able to file a lawsuit against several different parties. Our Florida truck accident attorneys can help you fight for the compensation you deserve.
Our team of dedicated attorneys fight and win for Floridians.
The Effect of Truck Driver Fatigue
Driver fatigue is one of the greatest causes of truck accidents in North Port, Florida. Because fatigue can be so dangerous, there are federal trucking laws, known as Hours of Service (HOS), which govern the following:
How many hours truck drivers are allowed to work every week.
How much time a truck driver can drive in a single period before requiring a break.
How much time a truck driver should take off between their shifts.
Despite these regulations, drivers often lie on their driving logs in order to increase their hours and their pay – some trucking companies even encourage this. This is incredibly dangerous, as many accidents are caused by fatigue.
Why Is Driving When Fatigued So Dangerous?
When operating a vehicle as large and dangerous as a truck, you need to be alert, precise, and constantly aware of the road and other road users. Fatigue impairs a driver's cognition, focus, reaction time, and motor ability in many ways, including the following:
Delayed reaction times.
Lack of attention and/or concentration.
Poor judgment when reacting to road or traffic conditions.
Decreased/ slowed motor skills.
Impaired vision.
Easily agitated by other road users.
Driving too slowly or too fast.
Drifting across lanes.
Rolling at stops.
In extreme cases, truck drivers may actually fall asleep behind the wheel, which can lead to trucks swerving off the road and colliding with other vehicles.
We're Florida's top litigation team with over 75 years of combined experience
Common Injuries That Are Sustained in Truck Accidents
Just like in every other auto accident, a truck crash can lead to catastrophic injuries and sometimes even fatalities. Some of the most common injuries that are sustained in a truck accident are listed below:
Traumatic brain and head injuries.
Spinal cord injuries.
Neck injuries, such as whiplash.
Broken bones and fractures.
Lacerations, cuts, bruises, soreness, and burns.
Internal organ damage.
Wrongful death.
If you have experienced any type of injury from a truck accident in North Port or elsewhere in Florida, you need to get in touch with The Law Place as soon as possible to schedule a free consultation. Regardless of how minor or how major the injuries may be, you may still deserve compensation, and our truck accident lawyers will fight tirelessly on your behalf.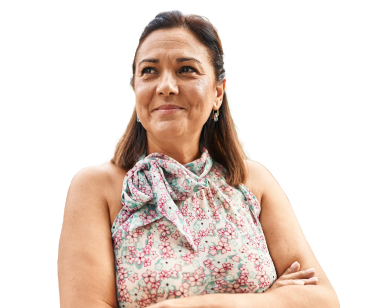 From the initial call to updates on your case status, we are here to get you answers.
Legal Liability for Driver Fatigue
In North Port, Florida, every person who operates a vehicle has a duty of care to other drivers and must drive responsibly to keep everyone around them safe. If a truck driver is caught driving while fatigued, then this could be considered a breach of that duty of care. If your truck accident lawyer can establish that the other driver was fatigued and this negligence caused the crash, then they may be liable, and you may be entitled to compensation.
Simply put, negligence is the failure to use reasonable care when driving. Reasonable care is defined as the sensible way to act in a situation. This means that if a driver was aware that they felt fatigued before getting behind the wheel, then they did not use reasonable care and behaved negligently.
There are four elements that must be met in a negligence claim, and these are listed below:
The defendant owed the victim a duty of care.
The defendant breached this duty owed to the victim.
The victim was injured as a result.
The victim incurred quantifiable damages.
Damages Awarded After a Construction Truck Accident
Victims of truck accidents have to deal with the injuries and trauma caused directly by the crash, as well as an immense amount of financial losses. Once an attorney has established the negligent party or parties, they then can help by assessing these losses you may have experienced and now deserve compensation for. Listed below are the types of damages that The Law Place often recover compensation for:
Medical bills – If the injuries you sustained in the accident were serious enough that you required medical attention, then you deserve compensation to cover the expenses. This includes past and projected medical costs, as well as related expenses, such as travel to and from appointments.
Property damage – If your vehicle was damaged, or even totaled, in the truck accident, then you deserve to be compensated for the cost of repairing or replacing the vehicle in North Port.
Lost wages – If the injuries caused by the accident rendered you incapable of working, then the wages you lost should be reimbursed.
Permanent disfigurement or disability – Truck accidents are dangerous and can leave you with severe, life-changing injuries, such as permanent disfigurements and/or disabilities. If this is the case for you, then you deserve compensation.
Pain and suffering – If you have been left suffering from emotional distress or can no longer enjoy activities like you used to, then you may be entitled to compensation. This can be very difficult to prove in a court of law, so it's essential you have the help of a Florida truck accident lawyer.
Wrongful death – If you lost a loved one in the accident, then you should receive compensation to cover funeral costs and loss of consortium.
Punitive damages – This type of compensation is rare. It acts as punishment to deter the at-fault party, and others, from acting in the same or similar ways.
The losses caused by a trucking accident can be life-changing. Our truck attorneys will be able to guide and support you through the legal process. So, contact The Law Place, based in Florida, to speak to a personal injury lawyer and schedule a free case evaluation.
How Do You Prove Driver Fatigue in a Motor Vehicle Accident Case?
When a car accident occurs, investigators are usually able to identify the cause of the crash and which driving errors caused the accident, if any.
However, accidents caused by fatigued drivers can be much more complicated. There are no easy or scientific ways to prove that someone was so tired that it was dangerous and that this caused the accident. In fact, fatigue driving cases can often be very difficult to prove, as jurors find themselves struggling to decide how tired is too tired to drive, even if the driver's fatigue was the main cause.
A typical case that involves driver fatigue includes specific characteristics, including the following:
There aren't any skid marks.
The driver doesn't attempt to avoid the crash.
The driver is alone in the truck.
The accident occurs late at night or during the early morning.
The accident involved a single truck leaving the roadway.
The crash occurred on a high-speed road.
The accident is serious.
When an accident gets reported, truck drivers often don't tell the police that they had been feeling fatigued or were falling asleep at the wheel. Therefore, driver fatigue usually goes unreported in accident reports.
In order to prove that the truck accident was caused by fatigue, an experienced personal injury lawyer will need to investigate the case, including speaking to witnesses and going through depositions, work records, and police reports. Work and school records, credit or debit card receipts, prescriptions, and more can be used as evidence that the driver was feeling drowsy.
Why You Need a North Port Truck Accident Lawyer on Your Side
Many Florida trucking companies will have already dealt with accidents involving their trucks, meaning that they, their legal representatives, and their insurance companies will be prepared to defend themselves. They are likely already collecting evidence and working to reduce the severity of the claim brought against them. Their aim will be to minimize your claim as much as possible.
In order to counteract the efforts of the trucking company, you need to hire an experienced personal injury attorney. At The Law Place, our truck accident lawyers will have the knowledge necessary to support you through the legal process. You can trust that the North Port-based attorneys from our law firm will fight tirelessly on your behalf to ensure you receive the compensation and justice you deserve. Call us today for a free case evaluation.
The Law Place
If you or a loved one have been the victim of an accident caused by a fatigued truck driver in North Port or elsewhere in Florida, then it's imperative you contact a personal injury lawyer. With the help of a truck accident attorney, you will be ensuring that you secure the maximum amount of compensation possible for your case. You deserve justice, and we want to help you get it.
Call The Law Place today for a free case evaluation with a highly qualified accident attorney. You don't need to fight a powerful insurance company by yourself. Our team is well-equipped to help victims of truck accidents, just like you. Our phone lines are open 24 hours a day, 7 days a week, so don't hesitate to get in touch and schedule a free consultation. Contact us now at (941) 444-4444.