According to the Center for Disease Control and Prevention, 1.7 million people suffer a TBI every year. Whether you or a loved one has suffered head injuries from a fall, playing sports, or from a car accident, you might be wondering about what lies on the road ahead for you, especially if you have endured long-term effects from your injuries.
It may benefit you to contact one of our personal injury lawyers to discuss your situation and how you came to suffer the brain injury. Our team believes that if you have been a victim of a brain injury, you deserve compensation for your distress and the difficulties you have faced during this time of uncertainty and unrest.
Even if you believe your brain injury to be mild, please let our attorneys assess your case with professional knowledge and experience to determine whether you should be entitled to compensation for your injustice. Call The Law Place today for free at (941) 444-4444. Phone lines are open 24/7.
What Is a Traumatic Brain Injury (TBI)?
A traumatic brain injury (TBI) occurs from sudden trauma to the head, which causes damage to the brain. This can happen when someone has suffered a blow, hit, or piercing to the head. A severe blow to the head can cause damage or fractures to the skull, which could lead to several complications, such as leaking of cerebrospinal fluid, bleeding on the brain, or brain damage.
If a victim has suffered penetration to the brain or an impaling of the skull, then tissue damage will have likely occurred, which can be life-threatening to the patient. Other effects of a brain injury include disabilities and effects on the daily life of the victim and their family.
Our team of dedicated attorneys fight and win for Floridians.
What Are the Effects of Suffering a Traumatic Brain Injury?
Brain injuries are some of the most life-changing injuries a victim can attain. In most traumatic brain injury cases, the injury effects are usually less severe, with 80% of patients not enduring long-term effects. However, in the remaining 20% of brain injury cases, the accident victim will experience future altering damages to the brain, resulting in impacts of:
Paralysis – The patient may have had suffered physical paralysis due to the brain injury damage caused to damage to the motor system. Immobility can cause a person to be incapable of swallowing properly, walking, looking after themselves, or living everyday life.
Damage to vision – Damage to eyesight can leave the victim suffering blurred vision, altered judgment, and rapid eye movements.
Affected speech – Depending on which part of the brain was injured, slurred speech, problems with pronouncing words, and slow speech, can also affect a brain injury victim.
Damage to cognitive function – Effects on the brain's behavioral part can cause impulsive behavior, aggression, depression, and inability to concentrate. All of these can make future life complicated for a brain injury victim.
Damage to the motor system – Resulting in effects on balance, speech, sight, behavior, body mobility, and the brain's ability to process information.
Affected hearing -Brain injuries are known for sometimes causing damage to a person's ears, affecting their hearing, and producing effects such as tinnitus, vertigo/dizziness, and general loss of hearing.
Effects on short-term memory – Effects of this can cause amnesia, inability to retain new information, or forgetfulness.
Muscle stiffness – It may take the patient some time to get back on their feet again if they have been lying in a hospital bed for some time.
If you or a loved one has suffered any of the above effects, then you will be experiencing uncertainty and emotional stress at this difficult time. But you don't have to go it alone, as our exceptional traumatic brain injury lawyer team here At The Law Place is here to support you and guide you through this difficult time.
What Can Cause a TBI?
In Venice, Florida, there are many potential causes of a brain injury and a number of factors that could increase the chances of this injury occurring. Some common examples of how somebody might sustain a brain injury are:
Falls – Slipping and causing impact to the head upon the fall. The client may have slipped in the bath or shower, tripped on uneven surfaces, fell off a ladder, fell out of bed, etc. The client may have slipped on wet surfaces in a public place which, in that case, the company can be held liable, especially if there were no wet floor signs present at the time of the fall.
A vehicle collision – A victim may suffer traumatic brain injuries such as a blow or piercing to the head due to a car crash. An impact to the head resulting from traveling in a high-speed vehicle collision can result in hard blows to the head, resulting in a fractured skull or brain tissue injury.
Violence – An act of assault or aggression may have occurred towards a victim, such as a stabbing, a gunshot wound, or physically being hit over the head with an object. In some brain injury incidents involving children, there may be an instance of a child being violently shaken, which can be life-threatening.
Sports injuries – Sports/activities such as snow sports, cycling, boxing, baseball, horseback riding, or other high-impact sports are also known to be reasons for traumatic brain injuries. It is essential to wear a helmet when competing in some sports to protect your head from impact if a blow to the head occurs.
Some other common causes of brain injuries are:
Physical assault or abuse – This may be a result of domestic abuse or a personal attack on a victim.
Drowning – Lack of oxygen flow to the brain can result in brain damage as a result of oxygen starvation.
Explosive blasts – Or other combat injuries.
We're Florida's top litigation team with over 75 years of combined experience
Recovering From a Traumatic Brain Injury
Every brain injury that occurs is likely to be different from the last, so each person's recovery can differ. In some brain injury cases, the effects can be long-lasting, if not permanent, but in most less severe cases that occur, a person can make a complete recovery. However, this may take some time.
Following a traumatic brain injury, the patient may have been knocked unconscious or slipped into a coma. It is common for the patient to gradually awaken if they have been knocked unconscious because of the injury. On awakening, the patient may also endure sleep-wake cycles caused by the traumatic brain injury, consisting of sleep-wake disturbances.
Once the patient finally comes around, they may be confused about what happened to them and may not even recollect the accident due to post-traumatic amnesia. They may be experiencing disorientation, distress, or restlessness and may become agitated quite quickly following the incident.
If the traumatic brain injury has been severe and there have been effects on the brain's cognitive functions, then the patient may take a while to develop their speech again, learn to walk again, or fully recover from the injury. In some severe cases, the victim may need permanent care or assistance with their usual daily activities or caring for themself.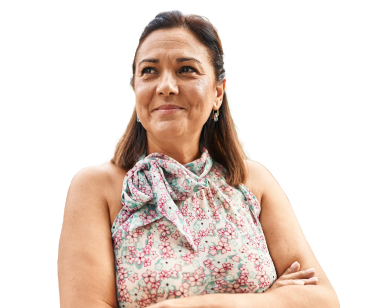 From the initial call to updates on your case status, we are here to get you answers.
Am I Entitled to Compensation?
After suffering a traumatic brain injury, you need to reach out to a brain injury lawyer and seek compensation for the pain and suffering you have endured. If you or a loved one has suffered a brain injury, we urge you to seek advice from one of the state's highest-rated law firms.
Our personal injury lawyers believe you are owed compensation and can offer you both skilled representation and client care. You could deserve compensation for:
Medical Bills
Following a traumatic brain injury, you might have spent a considerable amount of time in the hospital recovering from your injuries. In cases when the brain injury victim has slipped into a coma, the medical fees from the life support machine may be unaffordable for the patient's family or next of kin. There may be other fees tied to this, such as ambulance bills, daily hospital room charges, x-rays, etc.
Lost Wages
For the time you have spent recovering from your injuries, you may have been unable to work and receive any usual works wages. As a result of this, you may be struggling to pay bills, rent, child support, or more. In more severe brain injuries, the patient may never work again, depending on the severity.
Emotional Distress
TBI victims may be experiencing considerable levels of grief following a brain injury and need emotional support and direction. If a loved one has suffered traumatic brain injuries and you are seeking legal guidance to find out your rights, then our attorneys are here to support you with positivity and guidance.
With over seventy-five years of combined experience and a high reputation to uphold, our brain injury lawyers strive to achieve a satisfactory outcome. You need a brain injury attorney with the correct specialization to get you the compensation you deserve. Our traumatic brain injury lawyers are here to support you and guide you through this difficult and challenging period.
Contact a Personal Injury Lawyer Today
Please do not hesitate to get in touch with our team of brain injury attorneys today to receive the best treatment and care available. You can look through our lawyer's client records and success cases to see evidence, with your own eyes, of the high level of care that we promise.
No victim of traumatic brain injury should have to go through legal processes alone. You need the best personal injury lawyers that Florida has to offer, and you deserve the highest level of care. You have already been through enough pain and suffering. Our lawyers work on a no-win-no-fee basis, which means that you don't owe us a thing unless your claim is successful.
Contact The Law Place today to schedule a free case evaluation. Calling us will give you the chance to explain to us how and when the head injury took place, and step by step, we can look at your options. Call us now at (941) 444-4444. There is always a personal injury attorney waiting to support you.