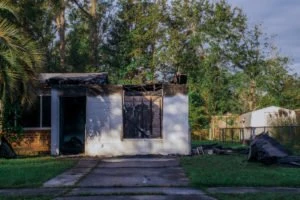 Venice, and the entire State of Florida, regard arson as a very serious crime. Being found guilty of committing arson can have huge consequences. You may face a lengthy prison sentence, have to pay major fines, and have a permanent criminal record. If you have been arrested or charged with committing arson, it is important that you contact a criminal defense attorney in Venice today. They can use their experience to build a strong defense for you that could prevent you from being imprisoned and having a permanent criminal record.
At The Law Place, we have a team of criminal defense attorneys who can help defend the charges of arson brought against you. We have over 75 years of combined experience in a number of practice areas, including arson. An attorney from our law firm will use their experience to investigate your case and build a strong defense on your behalf. We understand that being charged with a serious crime like arson can greatly impact your life, and this is why we want to help you.
Contact us today at (941) 444-4444 for a free consultation with a criminal defense lawyer from our team. Our phone lines are open 24 hours, 7 days a week.
What Is Arson?
The crime of arson is defined under Florida Statute 806.01 as damage caused to a property or any structure through fire or an explosion by a person who acted willfully and unlawfully. The type of properties that are listed under the statute include:
Detention centers, including prisons and jails.
Health care facilities, including hospitals and nursing homes.
Shops.
Houses.
Churches.
Educational institutions, including schools.
Office buildings.
Vehicles.
Some factors will influence the severity of your charges, including the extent of the damage caused and whether or not the property was occupied by people at the time of the crime. A defense lawyer will be able to assess the severity of your arson charges.
Potential Penalties and Punishments
In Florida, arson is regarded as a felony due to the severity of the crime. Depending on the particular circumstances of the attack, including the extent of the damage and whether or not people were harmed, the gravity of the charge will vary.
A first-degree felony for arson occurs where there has been damage to a residential property or any other structure that is usually occupied by people. This includes damage to property where you had reasonable grounds to believe people were inside. Being convicted of a first-degree felony can result in up to 30 years imprisonment, a $10,000 fine, and a permanent criminal record.
A second-degree felony involves damage to property that is unlikely to be occupied by people. The penalties for second-degree felonies are less severe than a first-degree felony but still can carry up to 15 years imprisonment, a $10,000 fine, and a permanent mark on your record.
In the event that someone has been injured or killed as a result of the arson, additional charges will likely be brought against the accused. If the injury suffered is minor, the added charge will usually be a misdemeanor. However, if someone has been killed or seriously injured, this can result in a second-degree felony charge being added.
In order to figure out what charges may be brought against you for an arson attack, call The Law Place today to speak to an experienced criminal defense lawyer. We will arrange a free consultation to determine the charges you could face.
Added Consequences of an Arson Conviction
Aside from criminal penalties, a conviction of arson in Venice will likely have additional consequences. Having a criminal record may affect your ability to:
Seek employment.
Continue with education.
Be accepted for a mortgage or loan from a bank.
Enter into a rental agreement.
Attain custody or visitation rights for any children you may have.
Damage and Injury Resulting From an Arson Attack
An arson attack will typically cause some degree of damage, including damage to structures and property or personal injury to individuals present at the time of the attack. The most frequent damages caused by an arson attack in Venice include:
Damage to the structure of a building.
Destruction or the loss of personal property.
Pain and suffering.
Personal injury, including gashes and lacerations.
First, second, and third-degree burns.
Lung damage due to the smoke from an arson attack.
The damage caused by the arson attack will directly influence the charges you face. Call now to find out more.
Providing a Defense Against Arson Charges
If you have been charged with the crime of arson in Venice, Florida, it is essential that you contact a criminal defense attorney as soon as possible. Obtaining assistance from a lawyer who can investigate your case thoroughly could result in your charges being reduced or dropped completely.
When defending your case, a criminal defense lawyer may argue that:
You are completely innocent of committing the arson attack and had no involvement.
The witness has made a mistake in identifying you as the perpetrator.
Even though your actions caused the fire, it was started accidentally, or you lacked intent.
The fire started as a result of an act of nature or an electrical fault.
The prosecution has failed to provide adequate evidence to convict you of the arson attack.
Questions to Ask a Criminal Defense Attorney
If you have decided to seek representation from a criminal defense lawyer and are contemplating whether you should choose The Law Place, you may have a number of questions for us. It is important that you receive the best possible legal guidance when defending a serious criminal charge like arson, so asking these questions is important. Some of the most frequently asked questions by potential clients include:
Do you have experience dealing with arson cases and cases similar to mine?
Have you been successful in winning arson cases previously?
How much experience do you have litigating in Venice courts?
How much will it cost me to hire you? Can we work out a payment plan?
Do you have reviews from previous clients that you can show me?
We encourage you to always ask these questions when hiring a criminal defense lawyer. It is important that the assistance you receive is from an experienced and knowledgeable attorney. At The Law Place, we are always here to answer your questions and to provide you with reviews from our clients. Call us today for a free consultation, and we can discuss your case.
Contact The Law Place Today
Arson is a very serious crime with severe penalties in Florida. If you have been charged with an arson attack in Venice, it is important that you contact a criminal defense lawyer urgently. Here at The Law Place, our team of attorneys has over 75 years of experience working with cases like yours.
Having a good lawyer by your side can mean the difference between getting your charges dropped and having a permanent criminal record. We will investigate your case thoroughly, building a strong and persuasive defense on your behalf. Our law firm has a track record of getting clients' sentences reduced, getting charges abolished, and achieving a better outcome for clients.
Call The Law Place in Venice today, and we will arrange a free consultation with an experienced criminal defense lawyer who will examine your case. Our lines are open 24 hours, 7 days a week, for your convenience. We are here to help you.
Call today on (941) 444-4444.