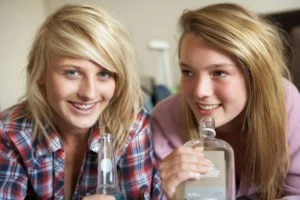 Did you come down to Florida for spring break and you're the under the age of 21 and you received a criminal notice to appear for underage possession of alcohol? Do you realize that under Florida law, that's a second degree misdemeanor pursuant to Florida statute 562.11? You probably received some paperwork from the officer, either a Sheriff's Deputy, police officer or someone from the Florida Alcohol and Tobacco Office. That paperwork allows you to make a payment, usually in the neighborhood of $200-$300 dollars. Payment of that citation/criminal notice to appear will result in you having a criminal record, commonly referred to as a withhold of adjudication.
Are there other options?
You might be asking yourself, "Are there any other options?" The answer is yes. By just making a payment and receiving a withhold of adjudication, your criminal case does not necessarily go away. It would only make you eligible to seal your record, which may come back to haunt you in the future.
What is a better option?
The other question you are asking yourself is, "What is a better option?" A better option is hiring a criminal defense attorney and trying to get into a program called pre-trial intervention or pre-trial diversion. This is analogous to you driving down the roadway on the interstate and taking an exit rather than remaining on the interstate. The point of taking an exit is to get a better result on your criminal case. That better result could mean that, ultimately, your case gets dropped. The only way a case would get dropped is if the state attorney's office dropped the charge following successful completion of a program or they did not file the charges from the beginning.
Pre-Trial Diversion Program
A pre-trial diversion program has to be recommended by the state attorney's office. It is not administered by the state attorney's office, but often through a third-party called-the probation department. The probation department is a wing of the court system and any sort of pretrial program will typically involve you paying some money, possibly completing some community service, and maybe even an alcohol prevention class.
Pre-Trial Intervention Program
The advantage of successful completion of a pretrial intervention program is that the criminal charge will get dropped. That would make you eligible to actually expunge your criminal record. You must understand that in order to expunge your criminal record, you have to obtain a certain result on the underlying criminal case. If you get an adjudication withheld, which is the only option you will have following a scenario when you just pay the fine, then the case itself remains a part of the public record until such time that you exercise a sealing process through the Florida Department of Law Enforcement.
The better result of an underage alcohol case where you successfully complete a pretrial intervention program, is that you would be eligible to expunge your record. The expungement of your records mandates that every agency that has touched your file, including the state attorney's office, the probation department, the clerk, and the agency that did the investigation, would be required to destroy their records.
Call a Criminal Defense Attorney Today for Help
If you came to Florida and received a criminal notice to appear for possession of alcohol under the age of 21, we encourage you to call our office today. We would like to discuss the particular facts of your case, any possible legal defenses, and options that will be available to you in hopes of getting the charges dropped. That would make you eligible to expunge this charge from your criminal record forever. Call and speak to a criminal defense attorney today at 941-444-4444.