If you are facing charges for drug crimes in Florida, you may be feeling anxious and confused about your future, and rightly so!
Regardless of the drug charge, Florida law carries severe penalties for those who are successfully convicted. We strongly recommend that you seek advice from reputable drug defense attorneys. Your future is at stake and these charges should not be taken lightly.
At The Law Place, we will do all we can to get your charges dismissed. Our team of attorneys has over 75 years of combined experience and has defended many Florida drug crime cases. We will do all we can to help you recieve the best possible outcome. These charges are worth fighting.
To schedule a free case evaluation with one of our Florida drug attorneys, call us now at (941)-444-4444.
Types of Drug Offenses
There are a variety of different drug crimes that Floridians can be arrested for. The penalties awarded for such crimes can vary between a misdemeanor and a third-degree felony depending on the severity of the crime. Some common drug crimes in Florida involve the following:
Manufacturing controlled substances.

Delivering controlled substances.

Possession of controlled substances.

Possession of controlled substances with intent to sell.

Trafficking controlled substances.

Falsely obtaining a controlled substance.

Falsely prescribing a controlled substance.
These drug offenses can also be categorized based on where they were committed. For example, they are dealt with more severely if they occur near a childcare facility or school. The penalties for these charges are very severe and can include years of prison time and hefty fines. Hiring a drug lawyer to fight your drug charges could be one of the best things you ever do. They can defend your rights and fight for your future.
Our team of dedicated attorneys fight and win for Floridians.
Drug Crime Convictions With the Federal Government
When the federal government gets involved with drug crime charges, the prison sentences awarded to offenders will be much greater than those sentences awarded by the state of Florida. The federal court will assume that when large amounts of cocaine or marijuana are found, there is an intention that they will be distributed by the offenders. In these cases, the federal government will apply drug trafficking charges and these carry hefty prison sentences.
If your drug crime case has reached the federal court, you need to seek representation from an experienced drug lawyer immediately. You have no time to lose. Federal charges can change lives forever and should be taken seriously. With a reputable drug lawyer representing you at the federal level, you will give yourself the best chance you have of getting your charges dismissed or reduced. Fighting drug crime charges isn't easy but our lawyers have the knowledge and experience to build you the strongest possible defense case.
We're here to serve you. Our phones are open 24 hours a day.
Possession and Attempt to Sell Drugs
The law in Florida, Florida Statute 499.03(1), states that a person may not possess (or possess with intent to sell) any drugs that are toxic, harmful, brand new on the market, or potentially habit-forming. There are a few exceptions to this law and they include:
People who recieve these drugs as prescription drugs. They must be prescribed by a licensed practitioner.

An agency representative or employee that deals with these drugs is part of their business practices.

Medical professionals who deal with and control these drugs as part of their day-to-day work, such as doctors.
If found guilty of drug possession in Florida, an offender could be convicted of a second-degree felony. No matter the number of drugs you are found to have, you need to seek legal advice from a reputable lawyer.
We're Florida's top litigation team with over 75 years of combined experience
Drug Trafficking Charges in Florida
In Florida, drug trafficking involves the sale, manufacture, cultivation, and distribution of substances that are prohibited by the law. Local law enforcement agencies, as well as federal and state agencies, aggressively pursue people who they deem to be suspects of drug trafficking. They aim to get suspects prosecuted to the fullest extent of the law. The minimum penalties that can be awarded to people convicted of drug trafficking include three years in jail and a fine of up to $25,000. The maximum penalties that can be awarded include up to 25 years in jail and a fine of up to $500,000.
Drug trafficking is a serious drug crime that can be challenged by an experienced drug attorney. An attorney will be able to examine whether any constitutional violations, such as illegal search and seizure, were committed by police officers in your case. This would give an attorney strong evidence to defend your case to try and get it dismissed.
The penalties imposed will depend on the type of substance and the specified amount found. Below we have highlighted the penalties typically awarded to offenders charged with trafficking cannabis and cocaine.
Cannabis
An offender found to be in possession of 25 to 2,000 pounds or 300 to 2,000 cannabis plants can be punished by a minimum of three years in jail and a fine worth up to $25,000.

An offender found to be in possession of 2,000 to 10,000 pounds or 2,000 to 10,000 cannabis plants can be punished with a minimum of seven years in jail and a fine worth up to $50,000.

An offender found to be in possession of over 10,000 pounds or 10,000 cannabis plants can be punished with a minimum of 15 years in jail and a fine worth up to $200,000.
Cocaine
The possession of 28 grams to 200 grams can be punished by three years in jail and a $50,000 fine.

The possession of 200 to 400 grams can be punished by seven years in jail and a $100,000 fine.

The possession of 400 grams to 150 kilograms can be punished by 15 years in prison and a $250,000 fine.
The specific penalties you can receive for cocaine possession and trafficking will also depend on the circumstances of your case.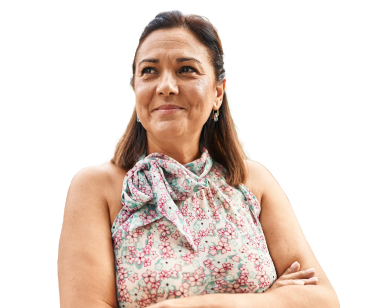 From the initial call to updates on your case status, we are here to get you answers.
Drug Manufacturing
If you have been caught engaged in any activity that is involved in the process of making illegal narcotics, you can be charged with drug manufacturing. This can include being in possession of the plants or raw materials that are found in a manufactured narcotic. Like all drug crimes in Florida, drug manufacturing is treated aggressively and severely by prosecutors. The minimum you can expect to serve in jail if convicted is three years.
Prescription Drug Charges
These charges can be given to people who are in possession of large amounts of prescription drugs. If a person intends to unlawfully distribute or sell these drugs, they can be charged with drug trafficking. Some prescription drug charges in Florida include:
Possession of Oxy.

Possession of Xanax.

Prescription

fraud

.
Although possession of prescription drugs may not seem as severe as possession of illegal substances, such as cocaine, offenders can be penalized equally as harshly. Regardless of the type of drug, all drug crimes carry significant penalties. The state of Florida is strict on drug crime in the interest of public safety.
Conspiracy Charges
You must be aware that it is possible to face drug trafficking charges even if you have not been accused of selling drugs. Being caught in possession of a certain amount of drugs, including prescription drugs, is enough for you to be prosecuted for drug trafficking or conspiracy to commit trafficking.
Conspiracy crimes are considered "incomplete" offenses. These offenses involve the preparation of a crime or the seeking to commit a crime. They can occur when one individual commits a crime and another person collectively agrees to commit the crime.
Conspiracy charges tend to be a degree lower than the actual offense committed by another person. These charges are not straightforward and can be confusing. If you are facing conspiracy charges, you must speak to a reputable drug lawyer.
Cocaine Possession Charges
It is a very serious matter when a law enforcement officer in Florida discovers that a person is in possession of cocaine. We understand that mistakes happen but if you are found to be in possession of crack cocaine or powder, do not assume that you will be treated lightly. These offenses are punished severely and are always worth fighting.
A drug lawyer at The Law Place will work with you to try and achieve the best possible outcome from your case. They will have a deep understanding of Florida possession laws and will help guide you through the whole legal process.
How Do Lawyers Help With Drug Possession Cases?
Facing drug charges in Florida can feel very overwhelming. You may be aware that you could be facing some life-changing penalties. The best thing you can do is get in contact with a reputable law firm that can provide you with an experienced lawyer to defend your case. Some of the ways a drug lawyer can help you if you are caught in possession of cocaine, marijuana, or other drugs, are outlined below.
Detailed Investigation
One of the things a criminal defense lawyer can do for you is complete an in-depth investigation into your case. They will examine the tactics used by law enforcement to check whether their actions were lawful and constitutional. A lawyer can also review all the evidence being held against their client. By completing a detailed investigation, a drug lawyer can build a solid defense strategy.
Drug Court
In Florida, there is a drug court program that can be used as an alternative to prison. For example, if you are facing charges of cocaine possession, drug court may be the best option available to you. Once you complete the program, the court may have your charges dismissed and your criminal record will remain intact. To find out more about the drug court program and how a drug lawyer can help guide you through it, don't hesitate to contact us today.
Procedural Errors
If your lawyer detects that law enforcement used unfair tactics while investigating your case, they will not hesitate to take your case to trial. A lawyer will fight for your interests and legal rights. In Florida, law enforcement officers are required to follow strict rules and procedures. If they breach those procedures and act in an unprofessional manner, your case could be dropped. They are not allowed to be aggressive with you or search your property illegally.
Pretrial Diversion
If you are facing your first drug offense, remain calm. First-time offenders are far more likely to get their charges dropped than serial offenders and a major reason for this is the pretrial diversion. Your drug lawyer at The Law Place will fight for you to be able to enter the pretrial diversion program. This program will enable you to participate in certain activities in an attempt to get your case dismissed. For example, you will likely have to complete hours of community service and comply with random drug testing.
How Much Do Drug Lawyers Cost?
There is no average fee for drug lawyers in Florida. The amount of legal fees you will have to pay a law firm will depend on the circumstances of your case. More complex cases that require lengthy trial periods will be more expensive than a simple case of a first-time possession.
If you are on the edge about hiring a lawyer, it is worth considering the consequences of a drug crime conviction. Depending on the drug crime you have been accused of, you could be facing years in jail and hefty fines. It is up to you whether you think it is worth hiring a drug lawyer. We strongly recommend that anyone who has been accused of a drug crime contacts an experienced lawyer. This is because these crimes are notoriously difficult to get dropped. With the help of a reputable drug lawyer, you will give yourself the best possible chance you have of being successful.
At The Law Place, we truly have the interests of our clients at heart. We offer competitive rates and can provide unmatched legal advice and representation. Call us today to find out about our fee structure.
Contact The Law Place Today!
Drug crimes are punished severely in Florida and it is important that accused offenders recieve legal representation and guidance. Tackling these offenses alone is difficult and that is where our lawyers can help you. Our team has accumulated a vast amount of knowledge and experience dealing with Florida's drug laws and this can prove to be a huge benefit to your case.
If you are facing a conviction for a drug crime in Florida, you need to act now. The sooner you contact our law firm the better. Our team is available to take your call and offer some honest legal advice 24 hours a day, seven days a week. No case is too difficult.
To organize your free consultation with a reputable drug lawyer, call The Law Place now at (941)-444-4444.