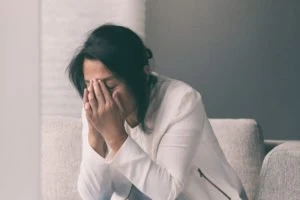 Losing a loved one in a fatal car accident is an incredibly traumatic and devastating experience. Grieving can be a long and stressful process that can be made even more difficult by the financial burdens that usually follow a fatal car accident. More often than not, the family members of the deceased have to worry about covering large debts such as medical expenses and funeral bills after a fatal car accident which can seriously impede the ability to mourn in peace. No one should have to deal with such daunting financial hardships during this time.
If you have lost a loved one in a fatal car accident, you may be entitled to compensation. When seeking compensation for a fatal car accident, it is essential to seek professional and experienced legal representation. Based in Florida, our team at The Law Place has over 75 years of combined experience dealing with fatal car accident cases. Therefore, we understand how difficult this time can be for you and your family. Our Fort Myers car accident lawyers are experienced in Florida law and understand the importance of getting the justice that our clients deserve.
Our phone lines are open all day, every day, so you can call us when it is best for you. Call our law firm today for a free consultation and see how much compensation you may be entitled to.
Fatal Car Accidents in Fort Myers
Unfortunately, car accidents occur frequently in Fort Myers and across the State of Florida. According to the Florida Department of Highway Safety and Motor Vehicles, over 400,000 motor vehicle accidents occurred in Florida in 2018 alone, and over 3,000 of these accidents resulted in fatalities.
Adverse weather conditions, including strong winds and heavy rain, are a common cause of motor vehicle accidents. These conditions can impair the driver's vision and make it difficult for them to maintain control of their vehicle. Nevertheless, many car accidents are also caused by the fault of another driver. Distracted driving is one of the most common causes of fatal car accidents in Florida. Cell phones, loud music, and other passengers in the car can all lead to a driver becoming distracted. Driving under the influence of drugs and/or alcohol can also result in a fatal car accident as the operator of the vehicle is not able to drive carefully and responsibly.
Whatever the cause of the collision, losing a loved one to a fatal car accident can be extremely painful. However, the death of a loved one can be especially traumatic if it was caused by someone else's negligence and could have been prevented. At The Law Place, we understand how traumatic coming to terms with the death of someone you love can be. Our car accident attorneys can help guide you through your case with care and compassion so that facing the complex Florida legal process doesn't have to be so daunting. A Fort Myers car accident lawyer from our law firm will deal with all the legal documents, paperwork, and proceedings so that you don't have to. Contact us today for a free consultation and let us take care of your case for you.
Proving Liability in a Fort Myers Fatal Car Accident
In order to receive compensation for a fatal car accident in Fort Myers, FL., it is essential for a personal injury lawyer to prove that another party was liable for the accident due to their negligence. An attorney at The Law Place will be able to prove that the accused party in the case has broken their duty of care towards you.
Several people may be at fault for a car accident that leads to a fatality, including:
Another driver – The driver may have been driving recklessly. For example, the operator may have run a red light or failed to stop when they should have. Also, the driver could have been driving under the influence, which inhibited their ability to react quickly and may result in a fatal collision.
Car manufacturer – If it is proved that a vehicle involved in the car crash was not fit to be used on the road, then a car manufacturer may be held liable for the accident as they have a duty of care to ensure that all vehicles are fit for purpose.
Mechanics – A motor vehicle accident may be the result of malpractice by a mechanic. A mechanic may fail to repair faulty car parts or actually inadvertently make these faults worse. Faulty tires, defective blinkers, and malfunctioning brakes may all lead to an accident on the road, and a mechanic could be held liable for this.
Governing body – In some cases, fatal car accidents may have been caused by the negligence of a governing body in the State of Florida. In the eyes of the law, issues such as potholes and loose debris on the roads can all be the fault of a governing body that has failed to follow a certain standard of road safety and maintenance.
If you have lost a loved one due to a fatal car accident, you may be eligible for compensation. After a free case evaluation, a Fort Myers car accident lawyer will be able to determine who is liable for the accident and find sufficient evidence to prove liability. Contact The Law Place today and let one of our experienced car accident attorneys get the justice that you deserve.
Who Can File a Wrongful Death Lawsuit in Fort Myers, FL?
A personal injury attorney can help you seek compensation for a fatal car accident in Fort Myers, FL., through wrongful death action. Under Florida law, a case such as yours is dealt with like a civil case rather than a criminal one. This means that the death caused by the car accident did not have to be intentional for someone to be held responsible.
Under Florida Statute 768.21, a wrongful death claim can be made by any family member of the decedent, such as their children, parents, or spouse. A sibling or other blood relative of the deceased may also be eligible to file a wrongful death claim if they can prove that they were dependent on the deceased person.
In the case that the deceased person made a will before their accident, they may have already chosen a legal representative to file a claim in the case of their death. If this is not the case, the family may have the opportunity to decide on a legal representative themselves.
Determining who can file a wrongful death claim can be a very confusing and stressful process for any family, particularly during such taxing times. However, an experienced Fort Myers car accident attorney can clarify any doubts and confusion that come with the complex legalities of fatal car accident cases. At The Law Place, our attorneys review each wrongful death case thoroughly and take it upon ourselves to collect all evidence necessary so that you can relax. Call us for a free case evaluation and take the first step in filing your claim today.
What Could a Fort Myers Car Accident Lawyer Help You Claim For?
No amount of money can make up for the devastating consequences of a fatal car accident for the family and friends of the deceased. However, covering legal costs that result from such accidents can relieve some of the stress for those mourning the death of a loved one. The following list offers examples of what can be claimed after a fatal car accident:
Medical bills – Medical care can be very expensive in Florida and can leave families with large debts to worry about. You may able to claim for medical assistance that the deceased received before their death, including ambulance care and medicine.
Lost wages – If the deceased was a source of income for your household, you might be able to claim for their past, present, and future lost wages. Losing a major source of income due to unexpected circumstances can be very worrisome for those affected. That's why our accident attorneys work tirelessly to ensure families receive the best amount of compensation possible.
Pain and suffering – You may be able to claim compensation for the pain and suffering that you have experienced as a result of losing someone you love. Family members often experience mental trauma and psychological issues after the death of a loved one and therefore may be eligible to recover compensation for this.
Loss of companionship – Losing a loved one can leave a huge hole in the lives of family members. Victims lose the care, comfort, and guidance of the decedent.
Funeral expenses – Funerals and burial costs can be very expensive for any family. These expenses can be particularly concerning when they are pushed onto people after the untimely death of a loved one. You shouldn't have to deal with these debts at this time, which is why seeking compensation for funeral bills is very important.
Family members of the deceased often find themselves in crippling debt after paying off the large bills that follow a fatal car accident. Therefore it is crucial to seek legal representation after an accident so that a professional personal injury lawyer can fight to get the compensation you deserve. Financial compensation won't undo the devastating consequences of a fatal car accident, but it will ease the financial burdens you may be facing. Call The Law Place today to speak to one of our Fort Myers car accident attorneys and see how much compensation you may be eligible for.
Statute of Limitations for Wrongful Death in Fort Myers
In accordance with Florida Statute 95.11, a wrongful death claim must be filed within 2 years of the death occurring. This differs from personal injury claims which can be made up to 4 years from the accident date.
Although two years may seem like ample time to make a claim, we highly recommend filing a wrongful death lawsuit as soon as possible. This is because the sooner a claim is made, the faster an attorney can start with your case. It is crucial to collect all evidence available as quickly as possible as evidence can go missing, and the memories of witnesses become hazy with time.
It is important to remember that the insurance company of the at-fault party will act quickly in order to raise doubts about the credibility of your claim and limit the amount of money they may have to payout. Insurance companies are notorious for prioritizing profits over people, and so it is crucial to building a solid case with sufficient evidence quickly and efficiently. By acting swiftly and filing a wrongful death claim soon after the accident, clients increase the likelihood of receiving the compensation that they deserve.
Dealing with greedy insurance companies can seem like a stressful task. However, our accident attorneys handle all communications with these companies so that you don't have to. We act professionally and quickly to ensure the best chances for our clients to receive the compensation they deserve. So, call The Law Place today to speak to one of our top attorneys.
What Can an Attorney at The Law Place Do for You?
After contacting an experienced attorney at The Law Place, you will receive a free case evaluation and guidance on what the next step of the legal process will be. An attorney will explain the technicalities of your case and clear up any doubts you may have.
If you decide to let us represent you, our team of experienced attorneys will determine the best approach to receive the compensation you deserve. We communicate effectively with insurance companies to make sure that your case won't be taken to court unless absolutely necessary. If the case cannot be settled between our lawyers and the insurance company, we are more than prepared to face them in court.
At our law firm, we work on a contingency basis as monitored by The State Bar Association. Our clients never have to pay for our services if their case is unsuccessful, meaning you won't be charged for any hidden fees or lose any money by choosing us as your legal representatives.
Contact The Law Place Today
If you have lost a loved one due to a fatal car accident, you don't have to suffer alone. Fatal car accidents can be devastating for families of the deceased and can lead to long-term pain and suffering. We will take care of all the complex legalities and confusing paperwork for your case so that you have time to mourn the death of your loved one peacefully.
With over 75 years of combined experience, our lawyers at The Law Place know what they are doing and are ready to help you get the justice you deserve. We offer support and guidance during this difficult time and pride ourselves on our ability to deal with these cases sensitively and compassionately.
Our phone lines are open 24 hours a day, 7 days a week, so call us for a free consultation with one of our top lawyers and see how much compensation you may be entitled to.