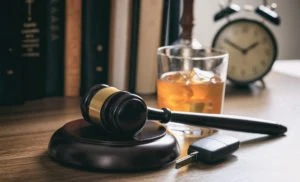 As a commercial driver, you have a lot more responsibility and rules to follow than a regular motorist. Driving is your livelihood, and facing a charge in Tampa, FL, for a DUI (Driving under the influence) could affect the entire future of your career. Florida State and Tampa law states that every single person who gets behind the wheel of a vehicle has a duty of care to all of the other motorists and road users. Commercial drivers have the added risks of representing a company, potentially transporting dangerous goods and traveling in a vehicle that can do a lot more damage than a regular car.
In Tampa, FL, causing an accident under the influence in a commercial vehicle raises the chances of you causing serious damage and injury dramatically. This increased chance to cause massive damage is the reason why Tampa law is so strict when it comes to commercial DUI charges. To be classified as driving under the influence in Tampa, there are different rules too, and you will be classed as over the limit for a lower blood alcohol limit than a regular driver. This can often lead to drivers getting behind the wheel, unaware that they are over the commercial limit.
The Law Place has over 75 years of collective experience of fighting on both sides of the courtroom. Your Tampa criminal defense attorney will have dealt with cases just like yours and will offer skilled and knowledgeable DUI defense. Call The Law Place on 941-444-4444 for a free consultation today.
When Can Commercial Drivers Be Arrested for a DUI?
Under Florida Statute 316.193, you are seen to be guilty of driving under the influence for the following reasons:
You are found to be under the influence of any substance that impairs you so much that you cannot act under your normal ability.
You test for a blood alcohol content of .08 % or over.
These are the rules for normal drivers. For commercial drivers, the rules are nearly identical other than the fact that you only have to be tested for a blood alcohol level of 0.4 or above instead of 0.8.
The first rule applies to everyone. If the police find potential evidence that you may be impaired, for example, empty beer cans or your breath smells of alcohol, then they will have the grounds to test you.
What Happens If I Refuse to Take a Blood or Breath Test?
Refusing to take a blood test is instant grounds for the removal of your commercial license. In Tampa, when you get your commercial vehicle license, you are agreeing to consent to a blood alcohol test if pulled over under the suspicion of driving under the influence. If your license is removed, you will be unable to drive a commercial vehicle for at least a full year.
You may appeal against this and get a hearing, but this hearing does not change any criminal charges you face, you will just have a chance to fight against the automatic license suspension.
If your hearing does not go successfully and your license is still suspended, then you may be able to apply for a hardship license. Bear in mind that this hardship license will not allow you to drive commercial vehicles, simply your own personal vehicle. You will have to prove that you need your personal vehicle in order to drive to and from a place of work to get this.
What Are the Consequences of a DUI Conviction for CDL Holders?
If you are convicted of a DUI after being found under the influence of drugs or alcohol, you are going to face an absolute minimum charge of a one-year ban on driving your commercial vehicle license. After that period, you will be able to apply to have it reinstated. This changes if you were caught under the influence while transporting dangerous goods or materials. In these cases, you will lose your commercial driver's license for three years. Florida does not offer a hardship driving license for commercial drivers.
On top of the driver's license ban, you could also follow the following statutory charges:
Fines ranging from $500-1000.
Community service for 40+ hours.
Jail time up to half a year.
Probation for up to a year.
Required to take a drug and alcohol management course.
Permenent criminal record.
What Are the Consequences of Repeat DUI Conviction for CDL Holders?
If you manage to get your license back after having it revoked and proceed to receive another DUI charge, your license will be permanently banned.
When it comes to a second charge, it is vital that you get the help of a skilled DUI attorney. The stakes are a lot higher when it comes to a second charge, and you will need a DUI lawyer that is skilled in order to give you the best criminal defense and potentially save your commercial driver's license. Without the use of a defense attorney with years of criminal defense experience in Tampa county, you are really going to struggle to fight your charges.
Contact The Law Place Today!
If you have been arrested on DUI charges, the most important thing you can do is obtain the help of a skilled, reputable DUI lawyer to fight your case. Here at the law place, we have over 75 years of combined experience in dealing with both sides of DUI charge cases. We have dealt with hundreds of cases in Tampa and across the state of Florida.
Don't let one mistake ruin your life. Get in touch with a lawyer at The Law Place on 941-444-4444 today.