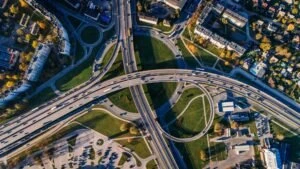 Car accidents are a common occurrence in Venice, FL. Dangerous intersections are a known issue that causes car accidents, and they are a frequent place for crashes in Florida.
If you or a loved one have been unlucky enough to have been involved in a car accident at a dangerous intersection, then you may have suffered a life-altering injury, stress, and trauma, along with physical damages to both you and your car. In this case, it's essential to seek legal counsel in order to take away the stress of the Florida court process. Navigating through car accident law is tricky and requires a capable personal injury lawyer to help look over the case and decide the best course of action for your claim. You could receive compensation for your case to help with medical bills, fixing your damaged car, and other damages. If it's the worst-case scenario and someone has suffered a fatality due to this accident, then you can seek to file a wrongful death case. For these reasons, getting a capable personal injury lawyer is the best choice of action when it comes to maximizing the benefits to you and your family.
The Law Place, Venice, FL., offers a free consultation with phone lines open 24/7, 365 days a year. We have experienced car accident lawyers who have over 75 years of combined experience with these cases.
So contact us today at (941)-444-4444.
Factors That Increase Chance of Car Accident on Intersections
According to the Florida Department of Highway Safety and Motor Vehicles, there are many different factors that may make crashes at intersections increasingly dangerous. These include but are not limited to:
Driving under the influence – Driving under the influence of any substance, such as alcohol or illegal drugs, will cause a driver to react slower than usual, increasing the potential danger of a car accident.
The driver being tired – A driver is more likely to crash when tired.
The driver is distracted – Most commonly, the driver might be looking at their phone, mirror, or something else, but when the driver's eyes aren't focused on a dangerous intersection, there is a higher chance of a car accident.
Pedestrians – Drivers aren't the only people trying to cross intersections. This is another danger that could potentially distract the driver and lead to a car accident, especially if the pedestrians are jaywalking.
All of the above are contributing factors to why intersections have a high likelihood of car accidents. If a driver gets distracted, then that's all it takes in most cases. If you have been involved in a car accident caused by a negligent driver, then you should contact The Law Place today for a free consultation with an experienced personal injury lawyer in order to have the best chance of getting the maximum compensation you deserve.
Most Common Injuries From Car Accidents
If you have suffered a personal injury from a car accident that wasn't your fault, then you deserve the help we can give you as a law firm. There is a lot of pain and suffering when it comes to car accidents. There might be serious injuries that you have sustained that will rack up medical bills. That's why it's essential to contact an accident lawyer today.
Some examples that are typical injuries of intersection car accidents are listed below:
Broken bones – Broken bones and fractures are very common when being hit by another car.
Brain injuries – This could lead to bleeds on the brain or brain damage, which could affect the rest of your life, including speech, balance, and overall brain function.
Whiplash – Whiplash is very common in car accidents and can affect your ability to move for months to come.
Server or minor burning to the skin – This could lead to skin grafts being needed.
Internal bleeding – Bleeding in your internal organs is very serious.
Spinal cord injuries – These types of injuries can lead to paralysis.
Chest injuries – According to the

U.S. National Library of Medicine

, 70% of chest injuries are caused by car accidents.
We understand how these injuries can affect your livelihood and change your life. These injuries are serious. They may result in medical bills that you can't afford or lost wages due to time missed at work, or worst-case scenario, you might not be able to function properly ever again. We understand this stress, and we want to help you win your case so that you have the financial stability to help you cope with any damages you may be facing, so that you can focus on the recovery process.
Common Types of Accidents at Intersections
There are many different types of possible accidents you can have at an intersection. The risk of these accidents will always be multiplied when other drivers are being negligent to the traffic laws. The most common types of crashes that happen when drivers meet at an intersection are:
T-Bone crashes – When one car hits the other from the side, creating a 'T' shape.
Head-on crashes – When two cars drive directly into each other head-on.
Crashes due to a pedestrian – This could include swerving out the way of a pedestrian, causing a car accident.
A rear-end collision – When a driver hits a car from the back.
However, dangerous intersections aren't the only reason for these types of accidents. In a lot of cases, there will be several contributing factors that will occur in order for drivers to crash into one another. Some of the conditions that might increase the severity of an accident include:
Poor weather conditions – Heavy rain or snow creates very slippery conditions where drivers might struggle to slow down properly, causing an accident.
The speed – The speed at which a driver is going will directly impact the severity of the accident.
Broken traffic lights – Broken traffic lights can very easily cause an intersection accident due to drivers thinking they can go ahead when they can't.
Low maintenance on the vehicle – Broken taillights can be a factor that causes an accident. For example, a car could be slowing down, but due to broken lights, the driver behind might not notice until it's too late.
In any case, if you are in a car accident, then it's always best to seek legal counsel. The Law Place offers a free consultation service for any potential client. So come tell us about your case, and we can start you off in the right direction to get the maximum amount of compensation possible.
Florida Insurance Laws
Florida Statute 627.7407 states that Florida is not at all responsible for helping you get in touch with an attorney. It is all up to you to seek out advice from legal counsel to get the compensation you deserve from your insurance company. Initially, you should receive compensation from your insurance company to help with your injuries. However, most insurance companies will have a limit to how much compensation you are entitled to in a car accident. If you or a loved one has been in an accident that has resulted in damages that are over this amount, then compensation from a personal injury claim can help.
Furtmernore, after an accident, you should always ensure that you complete the following steps:
Calling the police.
Taking the details of both drivers involved.
Contacting the insurance company to let them know of the incident.
These steps are essential. Otherwise, you might not be entitled to any compensation at all. But to further help your case, we still advise that you contact The Law Place in order to get the ball rolling on your claim. We operate on a no-win-no-fee basis, so unlike other law firms, we care just as much about winning your case as you do. So please get in contact today.
Contact Us Today
If you or a loved one have been involved in a car accident and you want to stand a chance at receiving the maximum compensation you are entitled to; you will need the help of a personal injury attorney.
Call us now and receive a free consultation with one of our many qualified and experienced attorneys here at The Law Place. We will work with you every step of the way until we're both satisfied with the end result of your case.
We understand that the accident could leave you with mental trauma. This is just another reason to call us, as we can take over all the important parts of the case while you or a loved one focuses on your recovery.
Please don't hesitate to call us at (941) 444-4444 for a free consultation. We're available 24/7, and we want to put our experience to work for you, so call whenever is best for you. We look forward to hearing from you.