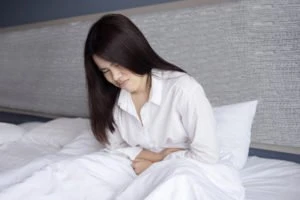 The Mirena is a type of contraceptive device that is inserted into the uterus by a trained physician, where it remains implanted and prevents pregnancy for up to five years. It quickly became a very popular form of contraceptive because of the convenience of not having to think about it daily or monthly, unlike some other contraceptives, as well as the instant return of your natural fertility levels following the removal of the Mirena device.
However, since The FDA approved the Mirena in 2000, there have been more than 45,000 reports of adverse effects. Some women have even experienced life-threatening complications after having the Merina IUD devise implanted, such as embedment in or perforation of the uterus. In some cases, the device must be surgically removed, which is an incredibly invasive procedure.
If you or someone you love have experienced complications following the implantation of a Mirena IUD device, you may be entitled to file a personal injury lawsuit to recover compensation for your damages. The personal injury lawyers from The Law Place in Florida have experience filing claims against the Mirena IUD manufacturers that have been accused of knowingly producing a defective product.
Call today to schedule a free consultation with a Mirena IUD defect lawyer. Our telephone number is (941) 444-4444, and our phone lines are open 24 hours a day, 7 days a week.
What Is a Mirina IUD?
The Mirena IUD is a small, plastic, T-shaped intrauterine birth control device that works by releasing a hormone called levonorgestrel into the uterus daily to prevent pregnancy. It is a long-term option because the device is effective for up to five years from the day of implantation. Many women choose the Merina IUD to avoid some of the side effects associated with contraceptives that contain estrogen. However, the device comes with its own set of side effects.
How Are Mirena IUD Manufacturers Liable?
Women in Florida and across America have filed lawsuits against Bayer Pharmaceuticals after suffering some serious Mirena side effects. Bayer Healthcare Pharmaceuticals, INC. has been repeatedly accused of:
Employing deceptive marketing tactics.
Failing to adequately warn consumers of the dangers, risks, and complications associated with the Mirena IUD device.
Knowingly selling a defective product.
The Mirena IUD is not the only contraceptive device that Bayer has come under fire for. The company also produces the popular yet dangerous birth-control product Yaz, which has been known to cause life-threatening blood clots, cardiac embolism, and gallbladder disease.
Usually, the Mirena IUD lawsuits that are filed against Bayer involve patients that had the intrauterine contraceptive device Mirena IUD implanted and had to have it surgically removed after it migrated and perforated their uterine lining.
How Can I File a Claim Against Them?
In order to win any personal injury case, it must be established that the responsible party, in this case, the Mirena IUD manufacturer, was negligent, and this negligence directly led to your injuries. Manufacturers have a duty of care to their customers to sell safe and effective products and to warn them of any potential risks. A personal injury lawyer will seek to establish that Bayer knew or should have known that their actions or inactions resulted in an increased risk of harm and that this risk was foreseeable.
Our experienced personal injury lawyers know how to handle complex and lengthy cases and win the compensation that you are rightfully owed.
Complications Associated With the Mirena IUD
Some very serious injuries side effects have been linked to the Minera IUD device. Since it was first approved in 2000, women have commonly reported the following Mirena side effects:
Pelvic inflammatory disease (PID).
Pelvic pain.
Embedment of the IUD in the uterine wall.
Irregular bleeding or spotting.
Painful menstruation.
Perforation of the cervix or uterine wall.
Ovarian Cysts.
Some women who have opted for the Mirena IUD have reported that it has migrated to another part of the body, perforated their uterus, and/or has embedded itself into their uterine wall. In these cases, it is essential that the device is surgically removed to prevent further complications and injuries.
This surgery can result in painful side effects from infection, internal scarring, and/or damage to their other organs, which can lead to other serious internal injuries like:
Intestinal obstructions.
Abscesses.
Infections.
Adhesions.
Perforation of the intestine.
Additionally, any tearing in the womb increases the risks of miscarriage in the event that the woman falls pregnant following the removal of the Merina. The device can also lead to an ectopic pregnancy, which is a very dangerous condition that involves the fetus attaching and growing outside of the uterus. It is a life-threatening complication for the mother, and the fetus will need to be removed for the woman to survive. Ectopic pregnancies often result in severe emotional pain and suffering for the expectant mother due to the loss of their child.
Pseudotumor Cerebri Injuries
The most recent Mirena lawsuits involve pseudotumor cerebri injuries ("false brain tumor"). These claims differ from the perforation or migration claims that deal with physical damage related to the device moving from the uterus. These claims deal with the hormone inside the Mirena IUD, levonorgestrel. The claim is that this hormone can be linked to an abnormal increase of cerebrospinal fluid in the skull, causing pseudotumor cerebri (or idiopathic intracranial hypertension).
In this case, Bayer has been accused of misleading patients about the safety of the device by not giving enough information about how the hormone works. According to the lawsuits, since levonorgestrel is far more active than other similar birth control hormones, there is a higher chance of side effects. The researched used in these cases has shown a clear link between women who used levonorgestrel products like the Mirena IUD and pseudotumor cerebri injuries.
What Personal Injury Damages Can You Recover?
Because of the complications and injuries you have suffered as a result of a defective Miena IUD, you may be entitled to certain economic and non-economic damages, for example:
Medical Expenses
If someone else is liable for your injuries, you can claim compensation for any of your past, current, and future medical expenses. This can include any doctor's appointments, trips to the ER, hospital care, medical devices, surgery, and even any rehabilitative therapy you may have needed following the surgery.
Lost Wages
If you have suffered serious complications because of a defective medical device, it is likely that you will need to take time off work for any necessary procedures and recovery time. Compensation for lost wages should also include any future earnings that you are likely to miss out on due to future treatment.
Pain and Suffering
Pain and suffering damages consider the physical and emotional pain and suffering you have suffered because of your injuries. The amount that you are awarded will be determined by the nature and extent of your injuries and the extent of the emotional distress suffered as a result, such as fear, anxiety, insomnia, and depression.
How to Find a Good Personal Injury Lawyer in Venice
There will be countless lawyers willing to take on your case, but it is up to you to do your research and ensure that you appoint a lawyer who has what it takes to support you and win your case. Here are some key things you should consider:
Experience – Has the lawyer handled many personal injury cases? They should have an adequate amount of experience in handling the same type of case that you need representation for.
Trial skills – Has the lawyer taken many cases to trial?  Lawyers who are willing to take the case to trial will push until they get you the maximum amount of compensation, and they will not settle in order to get the case wrapped up quickly. If the insurance company involved is aware that your lawyer is willing to go to trial, it is likely that they will offer you a higher settlement.
Jury trial experience – Has the lawyer conducted many jury trials? There is no experience like experience in the courtroom.
Recommendations – Ask family members and friends if they have used a good lawyer before. Referrals are a great way to find a good personal injury lawyer.
Settlements – Has the lawyer settled cases like yours before? How successful were these cases?
Reputation – Sites like AVVO provide reviews and other useful information about law firms and individual attorneys.
Call The Law Place for a Free Consultation
With more than 75 years of combined experience in handling personal injury cases, our personal injury attorneys have the skills, resources, and experience required to take on cases that involve complications associated with the Mirena IUD.
If you or a loved one have suffered due to a defective medical device such as the Mirena IUD, we are here to help. A lawyer from our law firm can explain your legal options in a free case review and tell you honestly if you have a valid claim for compensation.
Call today to schedule a free consultation at (941) 444-4444. Our phone lines are open 24 hours a day, 7 days a week.