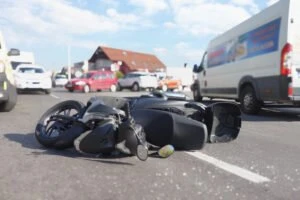 Navigating the streets of Lakeland, Florida, on a motorcycle can be both thrilling and precarious. The city's pleasant weather and scenic views provide an ideal environment for motorcycle riding, but the reality of traffic congestion and negligent drivers can turn this exciting activity into a hazardous venture. Unfortunately, motorcycle riders in Lakeland often face significant risks, given their exposure and the inadequate protection offered by motorcycles. In the aftermath of an accident, the challenges and complexities they encounter can seem overwhelming. This is where the role of a Lakeland motorcycle accident lawyer becomes critical.
Motorcycle accidents, unlike typical car accidents, frequently result in severe injuries due to the lack of a protective barrier between the rider and the road. Such incidents can lead to hefty medical expenses, prolonged recovery periods, lost wages, and significant lifestyle changes, leading to emotional distress and financial hardships. It's a grim reality that many victims and their families grapple with in the wake of a serious motorcycle accident.
A skilled Lakeland motorcycle accident lawyer is equipped to navigate these complexities and guide victims through the legal process. They work tirelessly to seek the justice and financial compensation victims deserve, helping them reclaim their lives post-accident. Whether it's conducting a thorough investigation, establishing the at-fault party, negotiating with insurance companies, or representing clients in court, a motorcycle accident lawyer provides invaluable support every step of the way.
Contact the Law Place Today
the aftermath of a motorcycle accident can be an incredibly challenging process, full of legal complexities, insurance hurdles, and emotional distress. At such a critical time, having a committed, experienced legal partner by your side can make a significant difference. The Law Place is that partner. With a primary focus on personal injury law and a team of dedicated Lakeland motorcycle accident lawyers, The Law Place stands ready to serve victims of motorcycle accidents in Lakeland and across Florida.
We understand that every accident is unique, and so is every client. That's why our approach is tailored to suit individual needs, ensuring personalized, client-centric legal support. From the moment you step through our doors, our aim is to provide comfort and confidence, letting you know that you're not alone in this journey. Our team takes pride in offering compassionate, understanding service, backed by assertive advocacy when it comes to standing up for your rights.
The Law Place differentiates itself through its extensive experience, rigorous legal acumen, and a proven track record of success. Our attorneys have a combined legal experience of over 75 years, and their expertise spans across a broad range of personal injury cases, including motorcycle accidents. This wealth of experience allows us to navigate the complexities of Florida's motorcycle accident laws and fight for the maximum compensation you are entitled to.
Our team meticulously investigates every aspect of your accident, gathering evidence, establishing fault, and calculating the total impact of your injuries and losses. This approach helps us build a strong case to present to insurance companies or, if necessary, in court. Unlike many law firms, we are not quick to accept low-ball settlement offers. We are dedicated to pursuing fair compensation that covers all your current and future needs.
At The Law Place, we operate on a contingency fee basis, which means you don't have to worry about upfront legal fees. We only get paid when we win your case, so you can focus on your recovery while we handle the legal complexities.
Remember, the road to recovery after a motorcycle accident in Lakeland can be rough, but you don't have to travel it alone. Allow The Law Place to take on the legal burdens while you focus on your healing. Reach out to us today for a free consultation to discuss your case. We are available 24/7 to offer you the legal support you need.
Call us at (941) 444-4444.
Our team of dedicated attorneys fight and win for Floridians.
Motorcycle Riders Are at Risk in Lakeland, Florida
Motorcycle riding, while thrilling and liberating, comes with a unique set of risks, especially on the roads of Lakeland, Florida. With its bustling traffic and frequent tourists unfamiliar with local roadways, the city poses several dangers to motorcycle riders. As Lakeland motorcycle accident lawyers, we've seen firsthand how these risks can translate into accidents with severe consequences.
Florida consistently ranks high in terms of motorcycle accidents, given its vast road network and year-round motorcycle-friendly weather. According to the Florida Department of Highway Safety and Motor Vehicles, Polk County, of which Lakeland is a part, witnessed hundreds of motorcycle crashes in recent years. These accidents have led to numerous severe injuries and unfortunate fatalities, emphasizing the inherent risks associated with motorcycle riding in this region.
Several factors contribute to the heightened risk for motorcyclists in Lakeland. One is the lack of physical protection that a motorcycle offers in comparison to passenger vehicles. In the event of an accident, a motorcyclist is exposed directly to the impact, leading to potentially severe injuries or even death. Additionally, motorcycles' smaller size makes them less visible on the road, increasing the chances of being overlooked by other drivers, particularly in poor lighting or weather conditions.
Intersections pose another significant risk for motorcyclists in Lakeland. With the city's expanding urbanization, intersections have become busier, often leading to complex traffic situations. Lack of proper signage, negligent drivers failing to yield right of way, and distracted driving can turn these intersections into danger zones for unsuspecting motorcyclists.
Speeding and alcohol-impaired driving are further contributors to the risk profile for motorcyclists. Despite stringent traffic laws, instances of speeding and DUI are not uncommon in Lakeland, often leading to catastrophic collisions involving motorcycles.
The aftermath of a motorcycle accident can be daunting. Victims often face physical injuries, emotional trauma, and financial hardship due to medical bills and lost wages. In such scenarios, a Lakeland motorcycle accident lawyer can be instrumental in helping victims navigate the legal complexities and seek the compensation they rightfully deserve.
In conclusion, while Lakeland offers beautiful routes for motorcycle enthusiasts, riders must be aware of the risks they face on the road. Preventive measures such as wearing proper safety gear, adhering to traffic laws, and practicing defensive driving can help mitigate these risks. However, if an accident does occur, know that legal help is available to guide you through the recovery process.
Common Injuries After a Motorcycle Crash
Motorcycle accidents can result in a wide range of injuries, some of which are common due to the nature of these accidents. A motorcycle lacks the protective enclosure of a car, and therefore riders can suffer severe injuries even from minor collisions. Here are some common injuries that victims might suffer from a motorcycle crash:
Traumatic Brain Injury (TBI): Despite helmet use, traumatic brain injuries are common in motorcycle crashes. TBIs can range from mild concussions to severe brain damage, leading to long-term cognitive impairment, memory loss, and personality changes.
Spinal Cord Injuries: A fall or a collision can impact the rider's spine, causing potential paralysis, nerve damage, and chronic pain.
Broken Bones: The impact force of a motorcycle crash often leads to broken bones. Riders frequently suffer from fractures in their arms, legs, ribs, and collarbone.
Road Rash: This refers to skin and soft tissue damage that occurs when a rider slides across the pavement. Severe cases of road rash can result in skin infections, permanent scarring, and even nerve damage.
Internal Injuries: The force of impact can lead to internal injuries, including internal bleeding and organ damage, which may not be immediately noticeable but can be life-threatening if not treated promptly.
If you or a loved one has suffered any of these injuries in a motorcycle accident in Lakeland, you should seek immediate medical attention. After your medical needs have been attended to, your next step should be to consult with a Lakeland motorcycle accident attorney. They can help you understand your legal options and guide you through the process of filing a personal injury claim to recover compensation for your medical bills, lost wages, and other related expenses.
We're Florida's top litigation team with over 75 years of combined experience
Common Causes of Motorcycle Accidents in Lakeland, FL
Motorcycle accidents can happen for various reasons, and in many cases, they involve a combination of factors. Understanding the common causes can help identify who might be at fault and consequently liable for damages. Here are some of the most common causes of motorcycle accidents in Lakeland, FL:
Distracted Driving: With the rise in mobile device use, distracted driving has become a leading cause of motorcycle accidents. Drivers who are texting, calling, or even checking GPS can easily overlook a motorcyclist, leading to severe accidents.
Impaired Driving: Alcohol and drug use impair judgment, reflexes, and motor control, making it a significant factor in many motorcycle accidents.
Speeding: High speeds reduce reaction time and increase the severity of the accident's impact, often resulting in serious injuries or death.
Unsafe Lane Changes: Many accidents occur when drivers fail to check their blind spots or signal before changing lanes, leading to collisions with motorcyclists.
Car Doors: In urban areas, motorists may open their car doors without checking for an oncoming motorcycle, causing an accident.
Sudden Stops: Rear-end accidents can result in serious injury or death when a vehicle following a motorcycle fails to stop in time.
Left-Turn Accidents: These occur when a vehicle makes a left turn in front of an oncoming motorcycle. The motorist may misjudge the motorcycle's speed or fail to see it entirely.
Dangerous Road Conditions: Potholes, debris, wet or icy roads, and lack of proper signage can all lead to motorcycle accidents.
In many of these scenarios, the other driver involved might be held liable for negligence. Florida's comparative negligence system allows you to seek compensation even if you were partially at fault for the accident. However, your compensation will be reduced by your percentage of fault.
The exception is that if you are 50% or more at fault for the accident, you will not be entitled to make a claim or recover your damages. This is due to the new 'modified' negligence system Florida is now using.
Navigating these complexities can be challenging without legal assistance. Therefore, it's crucial to hire a Lakeland motorcycle accident attorney as soon as possible after an accident. They can help determine the cause of the accident, identify all parties involved, collect crucial evidence, and build a strong case for you.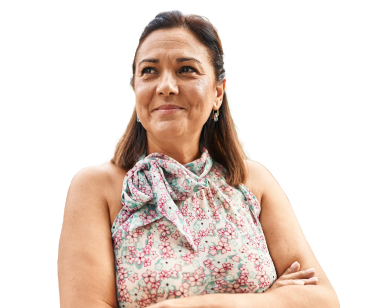 From the initial call to updates on your case status, we are here to get you answers.
Dangerous Intersections in Lakeland
Just as some roads may be riskier than others, certain intersections in Lakeland are more dangerous for motorcycle riders due to high traffic, poor visibility, or confusing road design. Understanding these hazardous areas can potentially help motorcyclists be more cautious and avoid accidents.
Here are some of the intersections that have been identified as high-risk in Lakeland:
Memorial Blvd. and North Brunnell Parkway: This intersection has been a hot spot for accidents due to the high volume of traffic and frequent speeding.
South Florida Avenue and Edgewood Drive: Lack of proper signaling and heavy traffic flow makes this intersection hazardous.
US 98 and Griffin Road: The volume of traffic combined with complex road design contributes to a high risk of accidents here.
George Jenkins Blvd and Sloan Ave: Speeding is a major concern at this intersection.
While being cautious at these intersections can reduce the risk, accidents may still occur due to negligent drivers or other unforeseen factors. In the unfortunate event of a motorcycle crash, it's essential to contact a Lakeland motorcycle accident lawyer as soon as possible. Immediate action is crucial to secure important evidence, identify witnesses, and get a timely investigation underway.
Accidents can lead to serious injuries, including traumatic brain injuries, spinal cord injuries, broken bones, and more. The aftermath of such injuries can result in substantial medical expenses, loss of income, and emotional trauma. It's only fair that you seek compensation for these hardships.
The Law Place's team of experienced motorcycle accident attorneys is well-equipped to handle such cases. We are committed to fighting for your rights and helping you get the financial compensation you deserve. Reach out for a free consultation to discuss your case with our team of professionals.
Remember, safety should always be a motorcyclist's primary concern. Staying aware of the high-risk areas, adhering to traffic laws, and wearing protective gear can significantly reduce the risk of accidents. However, if you do find yourself in an accident, know that legal help is available to assist you through the recovery process.
How is Fault Determined in Motorcycle Accidents in Florida?
When an accident happens, one of the first questions is often who is at fault. In motorcycle accidents, determining fault can be more complex due to the inherent risks associated with riding and the biases that often surround these cases. In Florida, the determination of fault in a motorcycle accident is often based on the principle of "comparative negligence."
Under the comparative negligence law, fault can be apportioned among the parties involved in an accident according to their level of negligence. This means that even if you were partially at fault for the accident, you might still recover compensation. The amount you can recover will be reduced by your percentage of fault.
For instance, if you were 30% at fault for the accident, you could still recover 70% of your damages from other parties. However, proving the degree of fault requires substantial evidence, such as accident reports, eyewitness testimonies, and the expertise of accident reconstruction specialists.
Other evidence that can be valuable in establishing liability includes:
Police Reports: An accident report from the responding law enforcement agency can provide a comprehensive overview of the accident, including details about the accident scene, the drivers involved, and any violations of traffic laws.
Eyewitness Testimony: Eyewitnesses can provide valuable perspective on the accident, potentially offering details that can clarify how the accident occurred and who was at fault.
Accident Reconstruction: Accident reconstruction specialists can use evidence from the accident scene to create a detailed analysis of how the accident occurred.
Medical Records: Medical records can help prove the extent of injuries, which can be critical in determining the level of negligence of each party involved.
Photos and Video Footage: Photos from the accident scene or video footage from traffic cameras or bystanders can provide clear evidence of what happened.
Negotiating fault in a motorcycle accident can be a complex process, often involving multiple parties and insurance companies.
At The Law Place, our attorneys have years of experience in handling motorcycle accident cases in Lakeland. We understand the intricacies of Florida law and have the resources and knowledge to ensure the best possible outcome for your case.
How Soon Should I Contact a Lakeland Motorcycle Accident Lawyer?
After a motorcycle accident, it's natural to feel overwhelmed and confused about what steps to take next. Your main focus should be on your recovery and wellbeing. But it's also crucial to remember that time is of the essence when it comes to legal matters, particularly in accident cases. Contacting a Lakeland motorcycle accident lawyer should be one of your first steps.
In Florida, the statute of limitations for filing a personal injury claim is four years from the date of the accident. While this might seem like a considerable amount of time, the process of building a robust legal case can be lengthy and complex. Evidence needs to be collected and preserved, witnesses need to be identified and interviewed, and legal documents must be prepared and filed. Delaying in starting this process could potentially weaken your claim.
Contacting an attorney as soon as possible has several benefits:
Preservation of Evidence: The aftermath of a motorcycle crash can be chaotic, and crucial evidence can quickly disappear. Skid marks can fade, vehicle damage can be repaired, and witnesses' memories can become less clear over time. An experienced motorcycle accident attorney will work quickly to preserve and gather necessary evidence to strengthen your case.
Medical Record Coordination: Your attorney will coordinate with medical professionals to ensure that your injuries are correctly documented, and that you are receiving the necessary treatment. These records can be vital evidence in your case.
Negotiation with Insurance Companies: Insurance companies often aim to minimize their payouts, and their adjusters may try to get you to settle for less than you deserve. An experienced attorney can handle these negotiations on your behalf, striving to ensure you receive fair compensation.
Peace of Mind: Lastly, knowing that a professional is handling your case allows you to focus on your recovery without the added stress of legal procedures.
The team at The Law Place understands the devastating impact a motorcycle accident can have on victims and their families. That's why our Lakeland motorcycle accident lawyers are dedicated to providing comprehensive legal support from the very beginning.
Dealing with the Insurance Company
When you're involved in a motorcycle accident, dealing with insurance companies can be a stressful and confusing experience. Insurance companies are businesses first and foremost. Their primary goal is often to minimize the amount they have to pay out in claims. Unfortunately, this can lead to insurance adjusters trying to downplay the extent of your injuries, challenge the facts of the accident, or even deny your claim outright.
Here are some tips to handle interactions with insurance companies:
Don't Give Recorded Statements Without Legal Advice: After an accident, an insurance adjuster might ask you for a recorded statement. While they may insist it's a standard procedure, it's essential to be aware that anything you say could be used against you later on. You're under no obligation to give this statement without consulting with your Lakeland motorcycle accident attorney.
Don't Accept the First Offer: Insurance companies may try to settle your claim quickly with a lowball offer, hoping that you'll accept it out of desperation or ignorance of your rights. It's wise to consult with an attorney before accepting any settlement offer.
Understand Your Policy: Make sure you understand the details of your insurance policy. This includes your coverage limits, deductibles, and any exclusions that might apply.
Don't Sign Anything Without Legal Advice: Never sign any documents from the insurance company without having them reviewed by your lawyer first. You could inadvertently sign away your rights to further compensation.
Navigating insurance company tactics can be difficult and frustrating, which is why it's advisable to have a Lakeland motorcycle accident lawyer on your side. Our team at The Law Place can deal with the insurance companies on your behalf. We'll ensure your rights are protected and fight for the compensation you deserve for your injuries, lost wages, and other damages.
What Damages Can I Claim in a Motorcycle Accident Lawsuit?
If you've been involved in a motorcycle accident in Lakeland, you may be entitled to several forms of damages. Understanding what these are can be crucial to ensuring you recover the full compensation you deserve. With the help of an experienced motorcycle accident attorney, you can make a comprehensive claim to account for all the impacts the accident has had on your life.
Here are some of the main categories of damages you can claim:
Medical Expenses: These can include the cost of emergency care, hospital stays, surgeries, doctor's appointments, medications, and physical therapy. If your motorcycle crash resulted in serious injuries such as traumatic brain injury or spinal cord injuries, your medical expenses might also include long-term care and rehabilitation costs.
Lost Wages: If your injuries from the motorcycle accident prevent you from working, you can claim compensation for the income you've lost. This can also include loss of earning capacity if your injuries affect your ability to earn a living in the future.
Pain and Suffering: Unlike medical bills and lost wages, pain and suffering refer to the physical discomfort and emotional distress you've experienced as a result of the accident. These are non-economic damages and can be difficult to quantify. A knowledgeable Lakeland motorcycle accident lawyer can help you estimate a fair amount for this type of damage.
Property Damage: This refers to the cost of repairing or replacing your motorcycle and any other property damaged in the crash.
Punitive Damages: These are awarded in cases where the at-fault party's conduct was especially reckless or malicious. Punitive damages are meant to punish the defendant and deter similar behavior in the future.
FAQ
How Often Do Lakeland Motorcycle Accident Cases Go to Court?
While many Lakeland motorcycle accident cases are resolved through settlements, some do end up in court. This typically happens when the insurance company disputes the claim or offers a settlement that doesn't adequately cover the victim's damages. An experienced motorcycle accident attorney can guide you through the process and fight for your rights, whether in negotiations or in court.
How To Prove Liability in Lakeland, FL Motorcycle Accident Claims?
Proving liability in a motorcycle accident claim often requires thorough investigation and evidence collection. The principle of negligence plays a crucial role here. You must prove that the other party failed to exercise reasonable care, this failure led to the accident, and the accident caused your injuries. Evidence can include traffic laws violated by the other driver, accident scene photographs, police reports, witness statements, and expert testimonies. It's highly recommended to have a Lakeland motorcycle accident lawyer assisting with this complex process.
Do I Need a Lakeland Motorcycle Accident Lawyer?
While it's possible to handle a motorcycle accident claim on your own, it can be incredibly challenging, especially if you're dealing with serious injuries. Hiring a Lakeland motorcycle accident lawyer can greatly increase your chances of securing a fair compensation. They can navigate the legal complexities, negotiate with insurance companies, and represent your interests in court if necessary.
What If I Wasn't Wearing a Helmet During the Accident?
Florida law allows motorcycle riders over 21 years old with at least $10,000 in medical insurance coverage to ride without a helmet. However, not wearing a helmet can affect your personal injury claim if you suffered motorcycle injuries to the head. Under Florida's comparative negligence law, Lakeland motorcycle accident victims may find their compensation is reduced based on the percentage of your own fault in contributing to your injuries.
How Long Do I Have to File a Motorcycle Accident Claim in Lakeland?
Under Florida law, you generally have four years from the date of the accident to file a personal injury lawsuit. However, it's recommended to start the motorcycle accident claims process as soon as possible. Over time, crucial evidence may be lost, and witnesses' memories may fade. This means its important to involve your Lakeland motorcycle accident attorneys as soon as possible.
Contact The Law Place Today!
Motorcycle accidents in Lakeland, Florida, can have severe and life-altering consequences. From dealing with serious injuries, financial hardships, and the emotional distress that follows an accident, the aftermath can be incredibly challenging. However, you don't have to navigate this difficult period alone.
At The Law Place, we understand the struggles that accident victims face and are dedicated to supporting you every step of the way. Our experienced motorcycle accident attorneys are equipped with the knowledge and resources to ensure you receive the compensation you deserve.
Whether your case requires negotiating with insurance companies, gathering evidence, or representing you in court, we are prepared to fight for your rights and stand by your side. Our priority is your recovery and ensuring you can move forward without the burden of financial stress due to medical bills, lost wages, and other damages.
If you or a loved one has been involved in a Lakeland motorcycle accident, don't wait to seek legal help. The sooner you reach out to us, the sooner we can start working on your case. Contact The Law Place today for a free consultation. Remember, justice is only one call away.
Call us at (941) 444-4444.