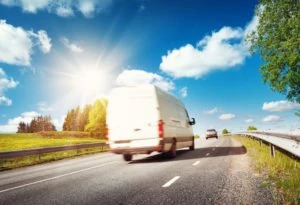 Delivery trucks are increasingly common on the roads of Florida, with online shopping bringing convenience to everyday life for many people. As there are more delivery vans on the road, the risk of more truck accidents increases. With truck drivers being involved in more auto accidents than any other profession and 4,119 fatalities caused by truck accidents in the U.S. in 2019, truck accidents have unfortunately become a familiar occurrence.
The team of injury lawyers at The Law Place is experienced in managing truck accident cases, offering guidance and support to help accident victims claim the maximum amount of compensation they may be owed after a truck accident.
So if you or a family member has been involved in a truck crash, personal injury lawyers at The Law Place are here to offer help by guiding you through the legal process. To find out more about how a specialist accident attorney could help you make a claim in a truck accident case, call (941) 444-4444 to schedule your free consultation today.
Typical Causes of Car Accidents With Delivery Trucks in Florida
It is comforting to see that truck drivers generally have a lower rate of crashing with nonfatal injuries per mile traveled compared to passenger vehicles, as seen in large trucks data from the Insurance Institute for Highway Safety. However, the rate of fatal truck crashes is consistent with that of passenger vehicles. It has also been shown that those in passenger vehicles are the more likely parties to lose their lives in this kind of truck accident due to the sheer size of the truck.
Experienced truck accident lawyers at the Law Place see a number of common causes for delivery truck accidents in Florida. When working on cases, the legal team considers the fault, risks, and impact of these factors to be able to present a clear view of what happened in the truck accident. Some of the typical causes seen by our team are below. Our attorneys can talk about these in more detail with you in a free consultation.
Truck driver fatigue – With drivers legally able to work behind the wheel for up to eleven hours at a time, this is a known risk, as tiredness can cause slower reaction times in truck drivers.
Pressure from delivery targets – delivery truck drivers are often tasked with meeting daily targets for operational efficiency. This kind of pressure can lead to driving choices made in a rush, which may not fully consider all safety factors.
Negligence – Drivers may find themselves in situations where they have not followed the highway rules. This could happen for many reasons and may result in occurrences such as speeding or failing to yield.
Insufficient training or new drivers – There are truck companies that only require drivers in Florida to have a driving license that is valid in the state. A lack of knowledge or training in the job could mean drivers are at risk of not making the safest choices when under pressure.
Poor loading or overloading – If there is cargo unevenly distributed on the truck, simple manoeuvers can become dangerous.
Vehicles that are not properly maintained – There have been instances where companies have been found to cut corners in the maintenance of trucks. This typically comes from looking to reduce business costs. The 

Insurance Institute for Highway Safety (IIHS)

 found that trucks with out-of-service violations were up to four times as likely to crash than trucks without.
Distracted driving – Whilst it is generally against the policies of the companies truck drivers work for, there have been instances where drivers have looked at their phones while driving. This kind of distraction, along with other factors in the environment, has been known to cause crashes.
Alcohol or drug use – Drivers with alcohol or drugs in their system see an impact on their motor function and decision-making skills. Slower reactions are a big risk from this.
If you have questions about these causes and how they may have impacted a truck accident you or a loved one may have been involved in, help is available. The injury lawyers at The Law Place offer a free consultation where you will have a chance to ask questions as well as get some initial free legal advice.
What to Do if You Have a Car Accident Involving a Delivery Truck in Florida
If you have had a collision with a delivery truck, there is likely to be shock and panic at the scene of the accident. When dealing with the impact of a delivery truck accident, it's important to remember to try and stay as calm as you can. A lot of focus will be needed, as your next actions will support the health and safety of those involved in the accident and help your claim. The steps to take after a delivery truck accident in Florida are:
Remain at the scene of the accident – This is for accountability and to ensure your case is not classified as a 'hit and run.'
Find a safe space nearby to wait – Assess if it is possible to find a safe spot avoiding any hazards. This is the time to make use of any high visibility outerwear or signs you may have, alerting other drivers on the roads to be aware of you and your car.
Call the emergency services – In line with

Florida Statute 316.062

, you have a legal obligation to call the police to the scene of an accident with injury or significant property damage. The report filed by police will form a vital piece of evidence in your case. If any parties are in need of medical attention, you should also call an ambulance to the scene as soon as possible.
Swap information with the truck driver and any others involved – All parties will need names, contact details, information about insurance providers, as well as vehicle details. This goes for anyone involved in a truck accident, including those who may have witnessed it. Be sure to get the details of the truck driver and their commercial vehicle, including their personal contact details and those for the company they work for.
Collate evidence – Photos will be a memory aid and also form an important record of the impact. Be sure to collect shots of the road, vehicles, injuries, plus any other factors that may provide relevant information. Your Florida car accident lawyer will then be able to make use of the photos for evidence when putting forward your case.
If you have had a truck accident in Florida and would like to know more about making a personal injury claim, you can get started on your legal journey with a free consultation today.
Dealing With Insurance Companies After an Accident
There is a legal requirement to inform your insurance company about any accident you may have been in. It is not obligatory to seek legal advice before speaking to your insurance company or to even get legal representation at all. However, the attorneys at The Law Place strongly recommend seeking legal advice before speaking with any insurance company – even your own provider – where possible. The reason for this is to give your case the best chance at getting you the maximum compensation you deserve.
Whilst insurance companies exist in order to protect and support their customers, for insurance companies to deliver profits, it is to their benefit to minimize payouts wherever possible. As such, their processes for claiming are very particular when it comes to compliance, timings, and paperwork. There is also a need to be careful with your choice of wording when dealing with insurance companies, as any comments that may imply fault could reduce the value of, or even risk the validity of, your claim. Accident lawyers at The Law Place have experience in dealing with insurance companies and can offer specialist legal guidance on how to deal with their communications and paperwork in order to get the compensation you deserve.
If you would like to find out more about how to approach your truck accident or any other type of auto accident case, you are welcome to speak to a personal injury attorney at The Law Place in a free consultation today. Phone lines are open 24 hours for your convenience, and you'll get the chance to ask any questions and understand your options for how to proceed with your claim.
Typical Injuries From Delivery Truck Accidents
Delivery trucks are designed to be able to transport a large capacity of goods as efficiently as possible. The weight of a truck alone is substantial in comparison to that of a car. There is also the weight of cargo on board the truck, which adds up to a severe impact in the event of a truck accident.
From brain injury to burns, recovering from a truck accident can have a severe impact on the lives of victims and their loved ones. The personal injury lawyers from The Law Place in Florida commonly see the following types of injuries in cases where there has been a truck accident:
Head or brain injury.
Neck, back, or spinal injury.
Soft tissue damage.
Damage to internal organs.
Fractured or broken bones.
Burns.
If you have suffered from any of these injuries in a truck accident that was not your fault and would like to find out more about claiming any compensation you may be entitled to, you can speak to a lawyer in a free consultation today. Don't hesitate, call The Law Place to get started on your claim.
Property Damage After a Truck Accident
In an accident involving a delivery truck and car, the size and force of the truck mean your vehicle could be at risk of significant damage. The damages from these kinds of impacts could leave you with a costly repair bill from the mechanic, or your vehicle could get written off.
If you have suffered damage in a delivery truck accident, you may be entitled to compensation. Our accident attorneys at The Law Place offer free consultations, giving you the chance to speak to an experienced personal injury lawyer who can assess your case. From there, you have a choice on how to move forward after being able to ask any questions and having the opportunity to receive some initial free legal advice. Call us today to get the legal process started!
Other Kinds of Damages That Could Be Expected Following a Truck Accident
Medical bills for the future – As well as costs for current medical needs and those costs already incurred, you should be reimbursed for the cost of any projected medical expenses. This includes costs for transportation to and from medical appointments.
Lost wages – If you have lost out on earnings due to the accident, or injuries sustained because of the accident, then you will be entitled to compensation. This category also includes future lost wages calculations, another area where a truck accident attorney can advise on how to claim the maximum amount of compensation you may be eligible for.
Pain and suffering – If you are experiencing mental suffering or are left unable to participate in life and enjoy it as you once could, lawyers can help to quantify and claim for pain and suffering damages. These kinds of damages can be more difficult to prove, which is why our injury lawyers are available to fight your case and get the compensation you may be entitled to in North Port.
Related expenses – There are also other ways that you may believe you have sustained damages. If you call The Law Place for a free consultation, this is the kind of detail an accident lawyer can review after learning the details of your case. We can offer you legal advice to give an idea of whether you may be able to claim compensation for extra related expenses in your case following your case review.
Our lawyers are here to reduce stress and offer support, helping guide clients through the complexities of legal matters. To find out what may be possible for you and to ask any questions, call The Law Place for a free consultation for your case. Getting a lawyer in North Port will help you have the best chance of receiving any compensation you may deserve, especially when dealing with corporate teams from big commercial truck companies.
Who May Be Liable After a Delivery Truck Accident?
A delivery truck accident can be more complex than a case only involving cars. As well as the size and weight of the truck potentially causing a fatal impact, there are more parties involved in a truck accident that may potentially be responsible for the accident. These include:
The truck driver.
The truck owner.
The manufacturer of the truck.
The company leasing the truck and/ or trailer.
The company whose cargo is on board the truck.
With costs from truck accidents often coming in high, it has been known for parties to look for ways to deny liability or fault after a crash. Dealing with the corporate legal teams of trucking companies and other suppliers can take a lot of time and effort. The support of a law firm can help. Call today for a free consultation.
How a Truck Accident Attorney Could Help You
If you or a family member have been impacted by a truck accident, you could be entitled to compensation. The attorneys at The Law Place in North Port, Florida, know that a truck accident can leave victims with considerable pain and suffering, and our team is here to offer help.
The Law Place has over 75 years of experience in navigating the Florida legal system. Our personal injury lawyers are here to support clients through the legal process. This means handling correspondence with the insurance company, the trucking company, representing the client in court if needed, and managing the details of all paperwork. The legal process can be lengthy and, more often than not, involves complex details. Injury attorneys at The Law Place know that after a truck accident, the main focus should be on rest and healing. Our team of truck accident lawyers is on hand to help take care of all legal requirements and leave you to concentrate on getting better and adjusting to life after such a traumatic event.
If you are feeling overwhelmed after a truck accident or are unsure where to start with getting compensation after an auto accident that was not your fault, accident attorneys at The Law Place are here to take the stress out of making a claim. If you'd like to find out more and ask any questions, you are welcome to call today to speak to a lawyer in a free consultation.
Speak to One of Our Accident Lawyers Today
Getting legal support from a truck accident lawyer could give your car accident case the best possible chance of securing any compensation you may be owed. Injury lawyers at The Law Place are here to help assess cases and offer initial free legal advice in a free consultation. From there, your lawyer will outline your options. With The Law Place offering a free consultation and having a no-win-no-fee policy, there really is nothing to lose. The sooner your truck accident case is evaluated, the closer you will be to claiming what you may be due in a fair settlement.
So take the next step in finding out what you may be entitled to after a truck accident and speak to an injury lawyer in your free consultation when you call (941) 444-4444 today.