When you suffer an injury due to someone else's negligence, you may experience not only physical pain but also emotional distress and financial strain. You may be confronted with mounting medical bills, lost wages, and the uncertainty of future medical expenses. This is where personal injury law comes into play. Personal injury law is designed to provide financial compensation to individuals who have been injured as a result of someone else's negligence or wrongful act.
A Spring Hill personal injury lawyer can be your advocate in this difficult time, ensuring that you are compensated fairly for your injuries and losses. An experienced attorney will help you navigate through the complexities of personal injury law, making certain that your rights are protected every step of the way. They will work tirelessly to obtain compensation for your medical bills, lost wages, and other damages you've suffered.
Whether you have sustained injuries in a car accident, motorcycle accident, slip and fall accident, or any other incident due to someone else's negligence, a knowledgeable personal injury lawyer can guide you through the intricacies of filing a claim and seeking the compensation you deserve. With the right legal representation, you can focus on your recovery while your lawyer handles the legal issues.
Call us at (941) 444-4444.
The Law Place – Here When You Need Us Most
With more than 5 decades of combined legal experience, The Law Place is more than equipped to handle your personal injury lawsuit. Our team of skilled Spring Hill personal injury lawyers has a robust track record of securing fair compensation for our clients. We are committed to helping injury victims navigate the daunting legal process and stand up against insurance companies that often prioritize their profits over victims' well-being.
At The Law Place, we understand that each personal injury case is unique. Therefore, we provide a personalized approach to each client, developing strategies that suit their individual situations and needs. Our attorneys have broad experience across a wide spectrum of personal injury cases, including car accidents, motorcycle accidents, premises liability, medical malpractice, and wrongful death lawsuits.
We know how overwhelming it can be to face medical expenses, lost wages, physical pain, and emotional distress after an accident. That's why we offer a free consultation where you can understand your legal rights and options without any obligation.
Our legal team operates on a contingency fee basis, meaning you don't have to pay unless we win your case. This arrangement eliminates any financial risk on your part and allows you to seek the best legal representation possible.
If you or a loved one has been injured due to someone else's negligence in Spring Hill, don't wait. Reach out to us at (941) 444-4444. Let us help you navigate the complexities of your personal injury claim, and fight for the compensation you deserve. Your path to recovery begins with a call.
Our team of dedicated attorneys fight and win for Floridians.
Importance of a Personal Injury Lawyer in Your Claim
If you've been injured in an accident, you may be wondering if hiring a personal injury lawyer is necessary. In many cases, the answer is a resounding yes.
Dealing with the aftermath of an accident is often stressful and overwhelming. You may have sustained injuries that require immediate and long-term medical attention. In addition, you might be unable to work, leading to lost wages. Amid these challenges, dealing with legal issues and negotiations with insurance companies can be an uphill task. This is where the expertise of a Spring Hill personal injury lawyer comes into play.
A personal injury attorney is equipped to represent you in a variety of circumstances. Whether you are involved in a motor vehicle accident, a slip and fall accident, or a case of medical malpractice, a lawyer can help. They have the knowledge and skills required to navigate the legal system, helping you avoid costly mistakes that could harm your claim.
One of the key roles of your attorney is to handle all communications with the at-fault party and their insurance company. Insurers often attempt to minimize the compensation they pay out. A lawyer understands these tactics and will negotiate aggressively to ensure you receive fair compensation.
Your Spring Hill personal injury lawyer will also collect and analyze evidence to prove liability. This might involve reviewing police reports, medical records, and witness statements, as well as working with experts to reconstruct the accident scene.
Additionally, an attorney can help you understand the potential worth of your claim. They can calculate all related expenses, including current and future medical bills, lost wages, and even non-economic damages such as pain and suffering or emotional distress.
Finally, should your case go to trial, your lawyer will be your advocate in court, presenting your case convincingly to the jury to seek the best possible outcome.
Having the right legal representation can significantly impact your personal injury claim. Therefore, it's crucial to contact a Spring Hill personal injury lawyer immediately after an accident.
Types of Personal Injury Cases Handled by The Law Place
Personal injury law encompasses a broad range of circumstances in which someone might get injured due to another party's negligence or wrongful act. At The Law Place, we are equipped to handle various types of personal injury cases. Our Spring Hill personal injury lawyers have extensive experience in representing clients across different circumstances, ensuring they get the compensation they deserve.
Car Accidents
Car accidents are a leading cause of personal injury claims in Spring Hill and across the country. These accidents can occur due to various factors such as reckless driving, distracted driving, or impaired driving. The severity of injuries sustained can vary, ranging from minor scrapes and bruises to severe injuries like traumatic brain injuries or spinal cord damage.
Motorcycle Accidents
Motorcycle riders are more exposed and therefore more vulnerable to severe injuries compared to drivers of enclosed vehicles. The negligent actions of another motorist can lead to devastating consequences for motorcyclists. Common injuries include road rash, bone fractures, head and neck injuries, among others.
Premises Liability
Premises liability involves injuries that occur on another person's property due to their negligence. This might include slip and fall accidents, dog bites, swimming pool accidents, or accidents resulting from insufficient security. Property owners have a duty to maintain their premises in a reasonably safe condition for visitors.
Medical Malpractice
Medical malpractice claims arise when a healthcare provider fails to adhere to the accepted standard of care, resulting in injury or harm to the patient. This might involve surgical errors, misdiagnosis, delayed diagnosis, medication errors, or birth injuries.
Truck Accidents
Truck accidents are often catastrophic, given the size and weight of these commercial vehicles. When a truck collides with a smaller vehicle, the results can be devastating. Victims often sustain serious injuries such as traumatic brain injuries, spinal cord injuries, and multiple fractures. These accidents can occur due to various reasons, including truck driver fatigue, improper loading, mechanical failures, or negligence of other road users. Handling a truck accident claim can be complicated due to the multiple parties that could be held liable, including the truck driver, trucking company, or the manufacturer of faulty truck parts.
While these represent some of the most common types of personal injury cases we handle, our legal expertise extends beyond these areas. We also represent clients in wrongful death lawsuits, helping families seek justice and compensation for the loss of a loved one due to someone else's negligence.
Regardless of the type of personal injury case you might be facing, it's crucial to have a skilled personal injury attorney by your side. Our personal injury attorneys are committed to providing you with the quality legal representation you need to fight for your rights and seek fair compensation. We understand the complexities of personal injury law in Spring Hill and are ready to guide you through every step of the legal process, from the initial investigation to the filing of personal injury lawsuits if necessary.
We're Florida's top litigation team with over 75 years of combined experience
Understanding the Personal Injury Claims Process in Spring Hill
When you're in the midst of a personal injury situation, knowing what to expect from the claim process can be a significant source of comfort. At The Law Place, we want to guide you through this journey and offer our expertise at every step.
Step 1: Seek Immediate Medical Attention
The first and foremost step after an accident is to seek immediate medical attention. This isn't just crucial for your health, but also necessary to document your injuries for your claim. We can help you understand your rights in this situation and how to keep relevant records.
Step 2: Consultation and Case Evaluation
After you've looked after your health, reach out to us at The Law Place. Our experienced attorneys will provide a free consultation, listening to your story, reviewing any available evidence, and assessing the potential of your case. We'll guide you on whether or not it's viable to pursue a claim.
Step 3: Investigation and Evidence Gathering
Should you decide to proceed, we'll delve deeper into the details of your case. Our team will investigate the accident, collect evidence, and identify the liable parties. We'll explain every step of this process, ensuring you're never left in the dark.
Step 4: Negotiations with the Other Party
Once we have a solid case built, we'll negotiate with the other party on your behalf. We'll fight for a fair settlement that covers your medical expenses, lost wages, pain, suffering, and more. You can trust us to advocate for your best interests and keep you informed about all negotiations.
Step 5: Filing a Lawsuit
If negotiations don't result in a satisfactory settlement, we won't hesitate to escalate the matter to court. Our experienced litigators will file a lawsuit on your behalf, presenting the evidence and making compelling arguments to fight for the compensation you deserve.
Step 6: Trial and Judgment
During the trial, we'll represent you passionately, ensuring the jury and judge understand the full extent of your losses. We'll guide you through the court process, prepare you for any testimony, and work diligently towards a favorable judgment.
Step 7: Post-Trial Motions and Appeals
In case the judgment isn't in your favor, we'll help you explore your options. This could include filing post-trial motions or even appealing the verdict. We will stand by your side, providing counsel and support until the very end.
At The Law Place, we believe in making the personal injury claims process as smooth as possible for you. From the moment you first consult with us to the resolution of your case, we will be there. We understand that this process can be intimidating, but with our knowledgeable attorneys by your side, you can navigate it with confidence. It's not just about winning a case, it's about standing up for your rights, and ensuring justice is served. And in that journey, you can count on us.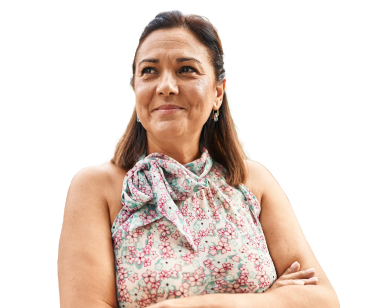 From the initial call to updates on your case status, we are here to get you answers.
The Role of Negligence in Personal Injury Cases
Negligence plays a pivotal role in personal injury law, acting as a cornerstone for the majority of cases. It's a legal concept that, in its simplest terms, refers to a failure to behave with the level of care that someone of ordinary prudence would have exercised under the same circumstances. Understanding the role of negligence is integral to grasping how personal injury cases operate and why proving liability is so essential.
What is Negligence?
Negligence is born out of a duty of care that one party owes to another. For instance, a driver has a duty to operate their vehicle safely to prevent harm to other road users. Similarly, a store owner has a duty to ensure their premises are safe for customers. When someone breaches this duty through their actions or lack thereof, and it results in harm to another, this breach is referred to as negligence.
There are four components to establishing negligence:
Duty of Care: It must be established that the defendant had a duty to ensure the plaintiff's safety or wellbeing.
Breach of Duty: The defendant must have failed to uphold this duty.
Causation: The defendant's breach must be the direct cause of the plaintiff's injury.
Damage: The plaintiff must have suffered some form of damage, either physical, emotional, or financial, as a result of the defendant's breach.
Importance of Proving Negligence in Personal Injury Cases
Proving negligence is crucial because it directly impacts the question of liability, which is at the heart of any personal injury case. In order to secure compensation for your injuries, you must demonstrate that someone else's negligence caused them.
At The Law Place, we work meticulously to gather the necessary evidence to establish negligence. This could involve police reports, witness statements, expert testimonies, or surveillance footage. We investigate the circumstances surrounding your injury to identify who owed you a duty of care and how they breached it.
Moreover, we don't shy away from the complexities that often accompany personal injury cases. We understand that negligence isn't always straightforward. There may be cases of contributory negligence, where the injured party also bears some degree of fault, or cases involving multiple parties. Our seasoned attorneys are equipped to handle these challenges, always seeking to maximize your rightful compensation.
Compensation in Personal Injury Cases
When you're injured due to someone else's negligence, one of the most important aspects of your personal injury case will be the compensation, or damages, you seek to cover your losses. This compensation can come in several forms, each tailored to address different kinds of harm you've suffered. At The Law Place, we strive to ensure you receive maximum compensation, providing expert guidance to navigate this crucial aspect of your case.
Types of Compensation in Personal Injury Cases
Medical Expenses: This covers any costs associated with your medical treatment following the accident, including hospital bills, prescription medications, rehabilitation services, and any necessary ongoing or future care.
Lost Wages: If your injury caused you to miss work or reduced your capacity to work, you could be compensated for these lost wages. This also applies to future income you may lose due to long-term disability or the need for extensive recovery time.
Pain and Suffering: This is compensation for the physical pain and emotional distress you've endured because of your injury. It may include compensation for depression, anxiety, loss of enjoyment of life, and other psychological impacts that are harder to quantify but no less significant.
Property Damage: If any of your belongings were damaged in the accident, like a vehicle in a car crash, you could be compensated for the repair or replacement of these items.
Punitive Damages: In some cases, if the defendant's actions were particularly egregious or harmful, the court may award punitive damages. These are intended to punish the wrongdoer and deter others from engaging in similar conduct.
The Law Place – Helping You Obtain Maximum Compensation
At The Law Place, we understand the importance of compensation in aiding your recovery and restoring your quality of life. That's why we diligently evaluate all aspects of your case, ensuring no detail is overlooked that could contribute to your compensation claim.
We collaborate with medical experts, economists, and vocational rehabilitation consultants to accurately assess your damages, including those you may incur in the future. Our team is skilled at negotiating with insurance companies, who often aim to pay as little as possible. We fight aggressively on your behalf, advocating for your right to fair compensation.
If necessary, we're prepared to take your case to court. Our attorneys are experienced litigators who will present a compelling case to the judge and jury, underscoring the extent of your losses and why you deserve the compensation you're seeking.
The process of obtaining compensation in personal injury cases can be complex and emotionally taxing. But when you entrust your case to The Law Place, you won't have to navigate it alone. We're committed to standing by your side, offering guidance, support, and relentless representation to ensure you receive the compensation you're entitled to. You've been through enough – let us take it from here.
FAQs About Personal Injury Law in Spring Hill
What Should I Do Immediately After a Personal Injury in Spring Hill?
First and foremost, seek immediate medical attention. Even if your injuries seem minor, it's vital to get checked by a medical professional. Secondly, if possible, collect evidence from the accident scene. This can include photographs, witness details, and any physical evidence. Finally, contact a reputable personal injury lawyer, like those at The Law Place, to discuss your case and understand your legal options.
How Long Do I Have to File a Personal Injury Claim in Spring Hill?
In Florida, the statute of limitations for personal injury cases is typically four years from the date of the accident. However, certain circumstances can alter this timeframe. To ensure you don't miss this window, it's best to consult with a lawyer as soon as possible after your accident.
What is the Average Settlement for a Personal Injury Case?
Settlement amounts can vary significantly as they depend on various factors, including the severity of the injury, the amount of medical expenses and lost wages, and the degree of negligence involved. At The Law Place, we strive to secure the maximum compensation available for your specific circumstances.
Can I Still Recover Damages If I Was Partially at Fault for My Injury?
Yes, Florida operates under a "pure comparative negligence" rule. This means that even if you were partially at fault for the accident, you could still recover damages. However, your compensation will be reduced by the percentage of your fault. Our attorneys can help clarify how this rule applies to your case.
Do I Really Need a Lawyer for My Personal Injury Claim?
While it's not mandatory, having a knowledgeable personal injury attorney greatly increases your chances of obtaining fair compensation. A skilled lawyer, like those at The Law Place, can guide you through the complexities of the legal system, gather compelling evidence, negotiate with insurance companies, and represent you in court if necessary. With our team, you can focus on healing while we handle the legalities.
Dont Delay – Contact The Law Place Today!
Navigating the complexities of personal injury law in Spring Hill can be challenging, but you don't have to do it alone. At The Law Place, we're committed to standing with you every step of the way, from understanding the role of negligence to obtaining the compensation you deserve.
Whether you're at the beginning stages of a personal injury claim or you're caught up in the intricacies of the legal process, we're here to help. Our team of seasoned attorneys is ready to provide you with the expertise, compassion, and dedicated advocacy you need to successfully maneuver your case.
If you or a loved one has been injured due to someone else's negligence, don't hesitate to reach out to our law firm. Contact The Law Place today for a free consultation. We're ready to listen to your story, evaluate your case, and discuss your best options moving forward. Let us fight for your rights and help you seek the justice you deserve. Our Spring Hill injury attorneys have experience in all forms of personal injury cases, including filing a wrongful death lawsuit, wrongful death claim, medical malpractice case, and all forms of auto accidents.
You've already been through enough – let us shoulder the burden of the legal process so you can focus on healing. Reach out to us today and take the first step towards securing your future.
Call us at (941) 444-4444.