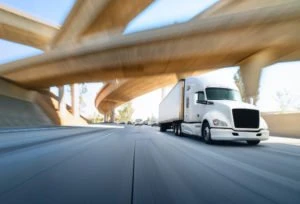 Trucking accidents can be particularly severe due to the large size of the vehicles themselves, as well as the fact that they are often hauling or towing large amounts of often hazardous materials. These incidents are also much more likely to occur if a car or truck driver is driving over the speed limit.
If you've been involved in a vehicle incident involving a speeding driver, it's likely you will have been injured, and your property will have been damaged. You could also be facing medical expenses that might not be covered by your own personal injury protection insurance. In this case, you need to get into contact with a lawyer here at The Law Place. We're a law firm made up of professional injury and truck accident attorneys serving Venice and the State of Florida. We have a number of practice areas surrounding traffic incidents and a strong track record of winning personal injury compensation for our clients. It's important to us that we maintain a positive client relationship with anyone who uses our law firm. That's why we offer a free consultation to all of our new clients. We want you to be sure you're working with the best personal injury lawyer for you, your case, and your needs. Call today for your free case evaluation on (941) 444-4444. Phone lines are open 24/7.
Florida Law and Speed Limits
Florida speed limits vary depending on each type of road or highway, and signs will be posted showing the exact limit of the area you're driving in. However, usually, speed limits are:
70 miles per hour or below for a highway.
30 miles per hour or below for any residential and business zones.
Florida Statute 316.1895 also states that drivers must use their best judgment when it comes to choosing a speed that is reasonable and safe whilst also observing upper-speed limits. For example, 60 miles per hour may be a safe speed on a Florida highway on a clear day, but this may need to be reduced during rainy, icy, or windy conditions.
Speed limits also need to be reduced when:
Approaching a crossing or intersection.
Approaching or rounding a curve in the road.
Driving along any narrow, curved, or winding road.
Our team of dedicated attorneys fight and win for Floridians.
Negligence and Liability for Truck Accidents
Truck drivers in Venice, Florida, have a duty of care to themselves, their passengers, other drivers on the road, and pedestrians. This means that they need to drive in a way that is safe, legal, and does not endanger others. Regardless of whether they were driving a commercial truck or a private one, drivers who exceed posted speed limits and cause a truck accident has acted negligently.
A driver who is guilty of negligence through speeding will be liable to pay for any damages that they have caused. However, working out who could be liable for a speeding incident isn't always so straightforward.
Determining Liability
There are a number of people who could be liable for a Venice truck accident involving speeding:
Truck drivers – It is most common for liability to lie with truck drivers themselves if they have caused a crash due to disregarding speed limits.
Employers – If you were hit by a commercial truck, there are some instances where a trucking company could, in fact, share some liability for the accident. This could be the case if they required their driver to exceed speed limits in order to meet deadlines, if they provided improper training, or if they hired someone who was under-qualified.
Manufacturers – In some rare cases, manufacturing companies could share a portion of the blame for an auto accident. This could be the case if it can be proved that faulty trucking or towing equipment had been provided, which contributed to a more severe incident, even if the driver was driving above the speed limit.
Accident victims – In many circumstances, accident victims can also be partially responsible for crashes involving speeding drivers. If they were checking their phone, violating traffic laws, driving recklessly, or whilst intoxicated, they could share some of the liability. In this case, liability and compensation will be decided on a comparative negligence basis.
Determining liability can be especially difficult if there are multiple parties involved in a traffic incident. You should never assume that your case will be straightforward even if you were hit by a speeding truck driver. It's important to work with a professional law firm to receive legal advice and representation to give yourself the best chance of gaining the compensation you could be entitled to.
We're Florida's top litigation team with over 75 years of combined experience
Comparative Negligence for Truck Accidents in Venice, Florida
Florida operates under a comparative negligence principle. This is because when it comes to motor vehicle accidents, there often is more than one guilty party. Comparative negligence ensures that all individuals affected by a traffic accident are compensated fairly based on their share of the blame.
When a personal injury lawsuit is brought to trial in Venice, Florida, a jury will decide a total monetary amount for total damages as well as assigning a proportion of the blame to both the defendant and plaintiff. The total amount of damages is then awarded comparatively. So, if you were in a truck accident caused by a driver exceeding speed limits but you were doing something like checking your phone or driving recklessly, it could be decided that you share 20% of the blame. If the total damages equal $100,000, you will then be awarded 80% of this, with the remaining $20,000 being awarded to the defendant.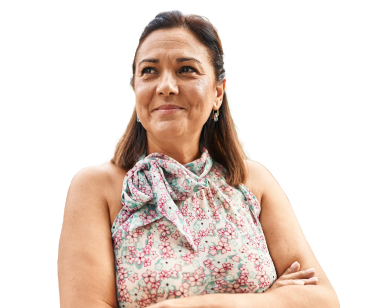 From the initial call to updates on your case status, we are here to get you answers.
Florida Personal Injury Protection (PIP) Insurance
By law, every driver in the State of Florida is required to have $10,000 in personal injury protection (PIP) insurance and $10,000 in property damage liability (PDL) insurance. So, if you're injured in an incident involving a truck driver or trucking company, you'll need to contact your insurance company as soon as you are able.
If you've sustained injuries from an accident, your PIP insurance will provide money for:
Pain and suffering.
Current and future medical bills.
Lost wages.
However, you'll need to receive medical attention within 14 days following an accident to be eligible to receive money through your Personal Injury Protection. (PIP) from your own insurance provider. You'll also need to prove that you've suffered a serious or severe enough personal injury in order to be eligible for a PIP pay-out.
How Can a Truck Accident Attorney Help?
You may feel that your case is straightforward enough to avoid contacting a law firm. However, a truck accident and personal injury attorney performs many essential services such as:
Helping you receive more compensation – Insurance companies aim to keep costs low and will therefore usually offer you less compensation than you could be entitled to. Working with an experienced law firm can help you to receive a higher level of compensation than you might be able to gain through your own PIP insurance. This could include payment for medical bills, lost wages, pain and suffering, and even wrongful death if this occurred.
Determining case viability – Truck accident attorneys can help you to understand if you have a viable personal injury claim based on any evidence, the severity of any damage, and the circumstances of your case.
Finding and analyzing evidence – Experienced attorneys will help their clients to record any documentation, including medical bills and other ongoing expenses. They can also speak to eyewitnesses, use police reports, and do any research necessary to build a strong legal case.
Dealing with insurance companies – Injury and accident attorneys will speak with insurance companies on your behalf, which prevents you from saying anything to jeopardize your claim. They'll also liaise with all insurance companies, which can be essential if there are more than two parties involved in a claim.
Contact The Law Place – Personal Injury and Accident Lawyers in Venice, FL.
Injuries from truck accidents can have severe consequences and legal repercussions that can be difficult to handle on your own. You'll need some help to make sure you receive the right level of compensation and to make sure a speeding driver is held accountable for their actions.
So, if you've been involved in an incident caused by a speeding truck driver's negligence, contact The Law Place. We're an experienced law firm operating across Venice and the State of Florida as a whole, and we're available 24 hours a day, 7 days a week, to provide you with legal advice and support.
Schedule an appointment with a lawyer near you. Call us today to schedule a free consultation on (941) 444-4444.