If you are charged with Possession of Burglary Tools in the State of Florida, you could find yourself charged with a third-degree felony. Under Florida Statutes, Section 810.06, it is "unlawful for a person to have in his or her possession a tool, machine or implement with the intent to use the tool, machine or implement to commit a burglary." As you might expect, it can be difficult, in some cases, to prove that a common tool you had in your possession means you intended to break into or trespass in a building which did not belong to you.
What is Considered a Burglary "Tool?"
The "tool, machine or implement" could be a common household item which could be considered a "dual-use" item, that is an object which can serve a lawful purpose, but could also be classified as a burglary tool if evidence exists which shows the tool was intended to be used to commit burglary or trespass. These items could include bolt cutters, screwdrivers, a credit card to open a lock, a pry bar, a steel spatula to "jimmy" a lock, or a hammer to break a window.
In other words, you don't have to be found with actual lock-picking tools; if intent to commit a crime can be shown, and you have any of these "dual-purpose" tools, you might be charged with burglary. While gloves could conceivably help facilitate a burglary or help you avoid detections, courts have held that gloves are not included under "tools, machines or implements" used in burglaries.
Our team of dedicated attorneys fight and win for Floridians.
Elements of the Crime of Possession of Burglary Tools
The following three elements must be established in order to prove you possessed burglary tools and had the intent to use those tools in an unlawful manner:
You had intent to commit trespass or a burglary;
There was an implement, machine or tool, in your possession, and you had the intent to use that implement, machine or tool to commit trespass or a burglary, and
You made some of overt act toward committing a trespass or burglary—(in other words, the prosecution could not have known your state of mind, therefore, even if it is believed you had intent, you had to do something that showed you were following through with that intent).
Penalties for Possession of Burglary Tools in the State of Florida
A third-degree felony is an extremely serious charge, and this is what you will be facing if you are charged with Possession of Burglary Tools. Should you be convicted of this crime, you could be sentenced to a fine as large as $5,000, as well as up to five years in prison. Of course, you will also face additional, long-term consequences once you have a conviction for a third-degree felony on your record. You could find it difficult to obtain employment or receive a governmental student loan, you will be unable to possess a firearm and you could find it more difficult to rent a home or even to obtain a professional license.
We're Florida's top litigation team with over 75 years of combined experience
Potential Defenses to Possession of Burglary Tools in the State of Florida
While your exact defense will be tailored specifically to the circumstances surrounding your offense, your attorney may use one of the following defenses on your behalf:
There is no proof you actually intended to commit a burglary or trespass, but were using the tools for a legitimate purpose;
The tools were not in your actual physical possession;
There is no evidence the tools were used in an attempt to burglarize or trespass;
You made no overt act toward the commission of a burglary, or
The state only has circumstantial evidence of your intent to commit a crime.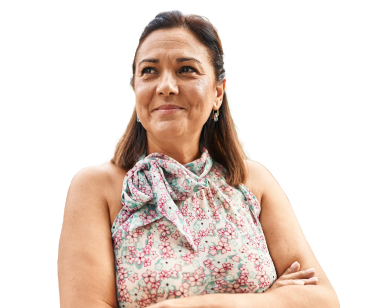 From the initial call to updates on your case status, we are here to get you answers.
Getting the Help You Need from a Criminal Defense Attorney
It is crucial that you have an experienced Sarasota criminal defense attorney by your side if you have been charged with Possession of Burglary Tools in the state of Florida. A criminal defense attorney from The Law Place can quickly begin building your defense, based on the circumstances of your case. We understand that you may actually be innocent of the crime, or that you may have simply made a single mistake that you later regretted. Contact The Law Place today by calling 941-444-4444.