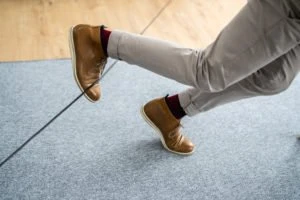 When entering a public place in your everyday life, you expect a level of safety. You expect environments to be a safe place with tidy walkways and dry floors, where the chance of tripping is highly unlikely. Therefore, if you or a loved one has been a victim of a trip or fall accident in a public place, the chances are this would have been totally unexpected, and you would have been completely unprepared for such an incident.
Although companies are expected to follow certain rules and procedures to prevent the public from getting into an incident such as a trip or fall, procedures are not always followed as they should be. As a result, trip and fall accidents continue to occur throughout Bradenton, FL., as a result of company negligence.
With over seventy-five years of combined experience within our law team, you stand a much better chance of receiving compensation with a professional lawyer at your side fighting endlessly for your claim. Contact us for free whenever suits you best at (941) 444-4444. Our phone lines are always open, so there will always be somebody available to answer your call and support you through this time.
Florida's Duty of Care
All property owners are expected to uphold a duty of care to the public to ensure the safety of others. The law is able to categorize victims of slip and fall cases by looking at where the accident took place and the permission granted from the property owner to enter to location. The following categories determine the duty of care owed to the defendant from the property owner depending on their permission to enter the property:
Trespassers– People who do not have permission from the owner to enter the property or to be on private land. There is very little duty of care owed to a trespasser from the property owner in this case, and, therefore, they will be owed very little compensation from a property owner in the case of an accident on their premises. However, in some cases, a negligent party or property owner can still be held liable for a trespasser's injuries.
Licensees– Someone who has permission from the property owner to enter the premises but is going there for their own purposes.
Invitees– People who have permission from the property owner to enter the premises and are owed the highest duty of care from the land/property owner.
It can be challenging to determine which category you fit into as a slip and fall victim, and the overall process of going through an injury claim can seem daunting or tricky. The reality is that our slip and fall lawyers are here to make your claim as stress-free as possible, and we promise to offer you the help you need to be successful in your claim.
We understand the frustration you may be feeling at this time, but The Law Place assures you that we have been taken on many personal injury cases in the past, just like yours, and have succeeded the wishes of our clients with confidence and ease.
Our team of dedicated attorneys fight and win for Floridians.
Common Causes of Slip and Fall Accidents in Bradenton, FL.
According to the Centers for Disease Control and Prevention (CDC), over three million slip and fall accident cases occur every year in Florida. Older residents of Florida were statistically at the greatest risk of having a slip or fall, with over 3 million residents, 65 and older, suffering a fall and receiving treatment in an emergency department. There are several  reasons or causes for why a slip or fall accident might occur, such as the following:
Spilled foods or liquids, such as oil, grease, water, etc.
Recently mopped, or waxed floors, with no wet floor sign present.
Uneven surfaces, including stairs, walkways, parking lots, and crumbling concrete.
Potholes on the sidewalk or the road.
Poor lighting, making it difficult to see the walkway ahead.
Loose rugs.
Unsafe stair rails, balconies, or railings.
Tripping hazards placed in walkways.
Storms or heavy rainfall can be unpredictable in Bradenton, FL. So, companies must stay on top of safety precautions, procedures, and keep up to date with informing the public of wet floors from rainwater being walked into the premises. Property owners should prevent the chances of a slip and fall accident by putting up wet floor signs on slippery surfaces, or even mats near the entrance of the premises, in order to prevent rainwater from being walked in and out of the premises.
If you were unfortunate enough to have slipped over as a result of property negligence, this might have happened because you put your faith in the property being a safe place and were naturally not looking at where you were stepping. Regardless of whether you believe you should have been paying attention to your footing, you should not be held responsible for the incident or your injuries.
If you wish to seek further advice from a professional, please don't hesitate to contact one of our slip and fall lawyers today to determine if you could be entitled to payment for the accident.
Injuries Often Sustained Due to Trip and Fall Accidents
No two slip and fall accidents are the same, but the following are a few of the more typical injuries a person may attain as a result of a slip and fall accident:
Head trauma, such as concussion, a fractured skull, or brain damage.
Neck injuries, including fractures and sprains.
Back injuries, sometimes resulting in paralysis.
Spinal cord injuries, also resulting in paralysis in extreme cases.
Broken bones or fractures in the arms, wrists, ankles, or legs.
Pelvis and hip injuries.
Soft tissue injuries.
Cuts, bruises, burns, sprains, and lacerations.
In rare, more serious cases, wrongful death may have occurred.
In cases of slip and fall accidents, the injuries are not always physical or visible in appearance. Experiencing a fall can result in the victim suffering severe emotional or mental trauma, causing the victim to suffer flashbacks, nightmares, or post-traumatic stress disorder (PTSD).
Call The Law Place for a free consultation whenever suits you best. You can take your time explaining to us the injuries or trauma you have sustained as a result of the fall, which will help us to determine better whether we think you could be entitled to compensation. Our team is here to help guide you through your options and the next best steps for you to take at this time.
We're Florida's top litigation team with over 75 years of combined experience
Common Ways That Property Owners Cause Trip and Fall Accidents
It is the property owner's duty to ensure that adequate signing or safety procedures are enforced to keep the public safe. A few examples of how a property owner may act negligently are:
Failing to clean up or dry wet floors.
Failing to put up warnings or signs of a slippery floor.
Unstable or uneven floors/surfaces.
Hazardous objects or items on the floors.
Failing to cover up wires on the floor, creating a trip hazard.
If you have been a victim of a slip and fall accident, then the likelihood is you have suffered injuries from the fall and feel as though you have been served an injustice. You may require time in hospital or time off work recovering from your injuries, which can be financially straining if you depend on your job to pay for your rent, bills, child support, etc.
If you have been a victim of a slip and fall accident on public premises, you may be entitled to payment for your injuries. Please contact a slip and fall lawyer today to help you receive the compensation you deserve; you have nothing to lose.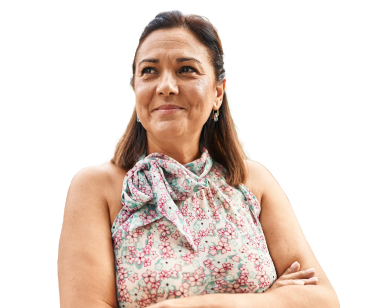 From the initial call to updates on your case status, we are here to get you answers.
Steps to Take After Being Injured in a Trip and Fall Accident in Bradenton, FL.
Following a slip and fall accident, you must take the right steps that will benefit you best in the future. You need to collect all the relevant evidence and statements that can be used later in your favor if you wish to claim for your injuries.
Seek medical attention– It is vital to seek medical attention immediately after experiencing a fall in order to have your injuries looked at. Your medical records can be used as evidence for your claim by proving the injuries you sustained.
Take pictures– Immediately following the incident, you should take photos of the accident scene, for example, photographs of the surface that caused you to trip. It would be best if you also took pictures of your injuries to later use as evidence.
Talk to the property owner– You should inform the property owner of the fall. However, you should get professional advice from a Bradenton slip and fall attorney before you say too much.
Call The Law Place– Please contact The Law Place as soon as possible, as the sooner you contact us, the sooner we can get to work in gaining all the relevant evidence to build a solid claim for you.
Keep necessary documentation– If you're going through a claim, you must ensure that you keep documentation of medical bills, medical records, and notes of any pain you experienced following the fall. This will all be used as evidence of your claim later on in court.
Collecting evidence from the scene of the incident may seem like the last thing on your mind and unnecessary to you at the time of the accident. However, our team can't stress enough how important it is to gather and hold onto such evidence, as this can all be used by your accident attorney to help build up a strong claim for you in court.
Damages Often Recovered in Trip and Fall Accident Cases in Fort Bradenton, FL.
If you have been a victim of a slip and fall accident near Bradenton, FL., then our law team is here to succeed in recovering payments for the following:
Medical bills– If you required medical attention after the slip or fall, you might be left with a list of fees. You might also need funds for physical therapy or future hospital trips as a result of your injuries.
Lost wages– You may have spent a considerable amount of time off work recovering from your injuries or in hospital recovering. You may be in a situation where you rely on your usual work wages to pay for things such as rent, child support, food, etc. In this case, you should be entitled to financial compensation for your loss of earnings or for wages you may lose in the future as a result of your injuries.
Pain and suffering– If you suffered a fall, you may be suffering from mental or emotional trauma and may find it challenging to take part in your usual hobbies or activities. Our injury lawyers can prove your pain and suffering in court using our knowledge in personal injury law.
Wrongful death– If you lost a loved one due to negligence, this is classed as wrongful death, and you deserve compensation. You should be entitled to payments to help pay for funerals and loss of consortium.
Our slip and fall lawyers here at The Law Place understand the mental distress you might be enduring at this time. You may be enduring a substantial amount of financial strain and are perhaps wondering how you're going to pay for medical costs, rent, or other important bills. Call and let us help you today.
How Will I Afford a Trip and Fall Attorney?
We understand that it can be daunting entering a claim, especially if you are left in financial turmoil due to your slip and fall accident. Worrying about financial burdens and extra costs as a result of your accident can become all too overwhelming for a victim, especially when you have been through enough pain and suffering already.
Here at The Law Place, all of our claims work on a contingency basis. This means that unless your claim is successful, you will not have to pay us a penny. Only when you receive your compensation will our attorneys take a small percentage to cover our fees, so you don't have to worry about hidden fees or extra surprises.
Every claim is different, so we can't always determine how much compensation you will receive straight away. However, once you have explained the incident to our personal injury attorneys, we will explain our fee structure in detail. This way, you will be made fully aware of our processes and costs.
How Long Do I Have to Claim for a Trip and Fall Accident?
The statute of limitations ensures that a victim of a slip and fall accident has a limited amount of time to make a claim before the claim is completely waved. In Florida Statute 95.11, it is stated that an accident victim has up to 4 years to make a claim against the property owner. This four-year rule applies to most accident cases unless there has been a wrongful death involved, in which case the victim will then only have up to 2 years to make a claim. Therefore, you must ensure you file your claim sooner rather than later. Call today to get it started.
Contact The Law Place
Do you believe that you had a slip and fall that was entirely out of your control? Do you believe you are a victim of negligence? Please don't hesitate to make a free call to The Law Place and see if you could be owed compensation for your pain and suffering. Our lawyers are highly experienced in all areas of personal injury law, including slip and fall cases.
Contact our personal injury lawyers today at (941) 444-4444. Our phone lines are open 24 hours a day, seven days a week. You deserve the best chance possible of receiving compensation, so please take the first step today by reaching out to our slip and fall lawyers.