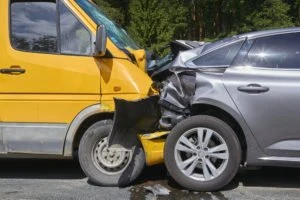 As the number of residents who use online delivery as a part of their everyday life grows in Port Charlotte, Florida, so too does the number of delivery vans on our streets. However, this increase in delivery vans also results in an increase in accidents.
Many delivery drivers are expected to drive for long hours, and this can leave them less alert and focused on their surroundings and/or overconfident in their driving abilities, which can result in truck accidents. More delivery drivers are involved in car accidents than people in any other occupation, and as trucks are such large and heavy vehicles, the road users and pedestrians involved in these accidents are often left seriously injured.
So if you have been involved in a Florida truck accident that left you suffering from injuries, emotional distress, or any other negative effects, then you should contact The Law Place today and schedule a free consultation, where we can assess your case and determine whether your claim is valid. Our team is made up of experienced and skilled truck accident lawyers who will be able to support you every step of the way as we fight on your behalf for the compensation and justice that you deserve.
Call us today to arrange a free consultation at (941) 444-4444! Phone lines are open 24/7.
Common Causes for Delivery Truck Accidents in Port Charlotte, FL.
Although there are many reasons why a delivery truck accident could occur, there is never an acceptable excuse if the crash has caused injury or pain and suffering to an innocent victim. Listed below are some of the most common reasons a truck accident may occur:
Fatigue – A driver's reaction time is much slower if they're tired.
Alcohol or drug use – If a driver is driving under the influence of alcohol or drugs, then their motor function and decision-making skills will be severely impacted.
Driver negligence – Drivers who don't follow the rules of the road are more likely to cause a crash. Examples of this include speeding and failure to yield.
Insufficient training – The only requirement many truck companies have for drivers is to have a valid driving license.
Poor loading or overloading – If the cargo on the truck is unevenly distributed, then the simplest of manoeuvers can suddenly become dangerous.
Badly maintained vehicles – Despite the Insurance Institute for Highway Safety's findings that trucks with any out-of-service violations were four times as likely to crash than trucks without said violations, some companies still cut corners when looking after and maintaining their trucks in order to save money.
Distracted driving – When a driver is distracted by something, like their cellphone, while driving, they can't focus on their surroundings.
Regardless of what the reason for the accident may have been, you could still be entitled to compensation. If you have been involved in a truck accident in Port Charlotte or elsewhere in Florida, then call The Law Place today to schedule a free consultation. Our successful personal injury lawyers are highly experienced with the Florida legal system, and so you can trust us to work alongside you for the best result possible.
Our team of dedicated attorneys fight and win for Floridians.
Common Injuries Sustained in Delivery Truck Accidents
Delivery trucks are incredibly large and heavy vehicles on their own, and with the added weight of their cargo, people involved in truck accidents often find themselves suffering from severe injuries. Some injuries that are often caused by delivery truck accidents are listed below:
Head or brain injury.
Internal organ damage.
Internal bleeding.
Neck, back, or spinal cord injury.
Broken bones or fractures.
Burns, lacerations, or bruises.
If you have experienced any of the above injuries, or others, in a delivery truck accident that you don't believe was your fault, then you may be entitled to compensation. For an established personal injury attorney to assess your case and offer you reliable legal advice, contact The Law Place today to schedule a free consultation.
How Is Negligence Proven in a Delivery Truck Accident?
One of the first steps in any accident case for a truck accident lawyer is to find evidence that proves that someone other than their client was at fault for the crash. They must be able to do a number of things in order to successfully prove someone else's liability.
Your accident attorney must be able to demonstrate that the truck driver involved in the accident, or their company, owed you a duty of care. They must then show that they violated this duty of care, which then caused the accident, and therefore the injuries that you sustained.
There are many things that a truck accident lawyer can do to be able to demonstrate this negligence. Listed below are just a couple of examples:
Look into the relevant delivery truck driver's records to find out if the driver was fit for their job. This could reveal past safety violations or previous driving incidents, which could strengthen your case.
Access the logbook of the vehicle involved in the accident to examine the maintenance history and other potentially useful information.
If you have any questions you want answering or want more information that is specific to your case, contact The Law Place today for a free consultation with a reputable truck accident lawyer.
We're Florida's top litigation team with over 75 years of combined experience
Common Damages Following a Delivery Truck Accident in Port Charlotte, FL.
Our team at The Law Place commonly secure compensation to cover the following damages, amongst others:
Property damage – If your vehicle was damaged, you might be owed compensation to cover the costs of repairs in Port Charlotte.
Past and future medical bills – If you required medical attention for the injuries you sustained in the accident, you should be reimbursed for the cost of all your treatment, including related medical expenses, such as appointments and transportation costs.
Past and future lost wages – If you could not attend work for a period of time because of the injuries you sustained, a lawyer could fight to ensure that the wages you lost are covered by compensation.
Pain and suffering – If you have been left suffering from emotional distress or can no longer enjoy activities you once did, you could be entitled to compensation. As this is difficult to prove in court, it's vital that you have an accident attorney on your side to fight for your rights.
Wrongful death – If you have lost a loved one in a Port Charlotte truck accident, then you could deserve compensation to cover funeral costs, the loss of their wages, and loss of consortium.
The aftermath of a delivery truck accident is always going to be difficult for the victim and their family to deal with, and we know that monetary compensation isn't going to heal injuries or trauma. However, it can help victims manage the financial burdens they've been left with and can act as proof that justice has been served.
So if you or a loved one have been involved in a delivery truck accident, then you should get in touch with a Florida, personal injury lawyer who can guide you through the stressful legal matters and ensure you're not taken advantage of. To win as much financial compensation as possible, call The Law Place today and arrange a free consultation.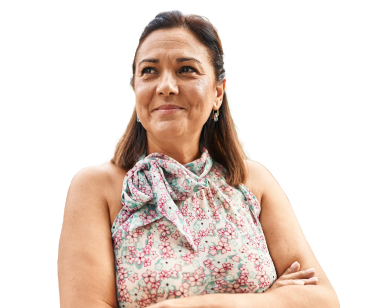 From the initial call to updates on your case status, we are here to get you answers.
The Law Place
If you are considering filing a claim after being involved in a delivery van accident that wasn't your fault, then you should contact a law firm immediately.
Many trucking companies in Florida have already dealt with their fair share of lawsuits and will have legal representatives and insurance companies ready to defend themselves to ensure that they have to pay out as little as possible to the victims. Because of their knowledge and experience, it's highly recommended that you hire a personal injury attorney with equal, if not superior, skills to give you the best chance at securing the compensation you deserve.
The legal team at The Law Place has over 75 years of combined experience in dealing with the Florida legal system, so you can trust us to help you. We will thoroughly investigate your case and gather all kinds of evidence to strengthen your claim while supporting and guiding you through the legal process.
Our phone lines are open 24 hours a day, 7 days a week, so contact us today for a free consultation at (941) 444-4444!