Automobile accidents involving large delivery trucks are one of the most common sources of catastrophic injuries and extensive damages on the roads of North Port, Florida, today. There are a number of reasons why delivery drivers are more likely to be involved in a life-altering auto accident, although it is mainly a combination of the huge bulk of their trucks and the increased likelihood of a large trucking company such as Amazon flouting various rules and trucking regulations.
If you have been involved in a truck accident case, it is incredibly likely that you will be entitled to compensation for any injuries, damages, or complications you have suffered as a result. To ensure trucking accident victims receive the maximum amount of compensation, they should employ a truck accident lawyer with a wealth of experience and knowledge on truck and car accident personal injury law.
Here at The Law Place, our dedicated team of North Port truck accident attorneys has amassed over 75 years of combined experience dealing with these types of cases in Florida. To find out the worth of your claim, simply call us any time of the day or night for a free consultation. All calls to our attorney team are free from obligation and entirely confidential. There really couldn't be less to lose.
For more information, simply call our Florida office at (941) 444-4444 today!
What Makes an Amazon Delivery Truck Accident So Likely?
As Amazon deliveries are so incredibly in demand these days, this means there are a huge amount of Amazon delivery vehicles on the roads of America today. There are not only delivery truck drivers handling personal packages but also vehicles in charge of stocking various Amazon warehouses.
There are a number of different aspects of corporate negligence that every delivery truck accident lawyer is familiar with. These are as follows:
Problematic payment schemes by an employer, such as Amazon, encourage staff to cut down on their regulated break and sleep times, which increases the risk of fatigued driving and falling asleep behind the wheel.
These schemes also encourage corner-cutting in areas like route planning, ensuring goods are loaded securely, and other small tasks that would decrease the likelihood of an Amazon delivery truck accident.
A trucking company often has such a large fleet that it is easier to also cut corners in terms of vehicle maintenance, increasing the likelihood of traffic accidents due to mechanical failures.
Negligent hiring practices which improperly screen a driver for past cases of reckless or intoxicated driving may lead to an unfit delivery driver causing truck accidents.
These are industry-wide problems that are well known for contributing to the likelihood of delivery truck accidents. If you have suffered a personal injury at the hands of an Amazon delivery truck driver or their employer, gaining money is not the only favorable outcome of your case. You are also lowering the likelihood of a similar North Port truck accident befalling somebody else by holding large, negligent corporations to account.
Our team of dedicated attorneys fight and win for Floridians.
What Makes Accidents Involving Trucking Companies So Catastrophic?
A trucking accident often has much more catastrophic consequences than a simple car accident. This is down to a number of factors, which include:
The size and bulk of the vehicles involved, which lead to a greater amount of injury victims suffering from life-altering complications, such as back or brain injuries. These often result in disabilities, which completely change the way a person lives their life.
The bulk of an Amazon delivery truck also makes it harder for the driver to spot their victim, and these blind spots can easily lead to an escalation of injuries.
A truck accident can also become a multi-car accident much more easily, involving multiple people from several vehicles.
The presence of cargo in a delivery service vehicle adds the additional risk of the road becoming flooded with dangerous debris. Many people would suffer injuries even if they were not the person who collided with the delivery vehicle in the first place.
If any of these scenarios sound like a situation that you were involved in, you are likely to be owed compensation. To maximize your financial justice, simply get in touch with a skilled lawyer from our law firm.
What Damages Can I Claim for Following an Amazon Truck Driver Accident?
There are several different types of damages that you can receive, depending on the specifics of your case. These are as follows:
Property damage – If the vehicle of the delivery company caused any of your valuable possessions, including your vehicle, to become damaged, your attorney could help you seek reimbursement for this.
Medical bills – Law firms can also help you claim compensation to pay for the often financially debilitating treatment of your injuries – simply retain all of the bills for use by your attorney.
Lost wages – If you were unable to fulfill your job duties due to needing to stay home and recover from your injuries, you might not have been able to receive full pay. Using a copy of your correspondence with your workplace, your lawyers can work to recover this money for you.
Pain and suffering – A pain and suffering claim will calculate compensation based on the length of your recovery process and the amount of pain involved. It will also take into account permanent lifestyle changes, such as psychological trauma, disability, or disfigurement.
Wrongful death – Although nobody wants to think about it, there is a chance that the delivery companies involved in the accident could be responsible for the death of your loved one. No amount of compensation will make this easier, but a wrongful death claim can help to fill the gap in earnings left by a lost loved one. Wrongful death claims take into account any funerary expenses, loss of consortium, and lost household income.
Further details on the technicalities of a wrongful death claim can be found in Florida Statute 768.21.
We're Florida's top litigation team with over 75 years of combined experience
How Is Liability Proven in a Truck Accident Case?
If you were a victim of a personal injury involving a delivery company or their drivers, your lawyer would seek to prove three things to show that they are liable for your injuries:
That you were owed a duty of care.
That either the delivery company or their driver violated this duty of care in some way.
That this violation of the duty of care was responsible for the injuries in your case.
Florida Statute 768.81 is the statute that deals with negligence and how to prove it.
There are many ways in which your lawyer may do this. Here at The Law Place, we work to build a painstakingly solid case by collecting and collating all of the evidence available. Witness testimonies, driver histories, physical evidence, and all other avenues will be explored to hold Amazon accountable for your accident.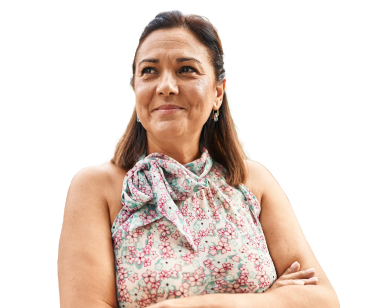 From the initial call to updates on your case status, we are here to get you answers.
The All-Important Black Box
When it comes to cases involving delivery companies, your lawyer will also have a special trick up their sleeve.
Most companies employing drivers to operate large vehicles in Florida must have their vehicles fitted with a black box. Much like the device in airplanes, the black box records information that could be key to your case, such as:
Distance traveled without taking a break.
Speed and breaking patterns.
Presence of check engine or other error alert lights.
Force of impact.
With this information, it is much easier to prove companies are liable for your injuries. Your attorney can use this to determine the fitness of the vehicle, the safety of the driving, and much more.
How Long Do I Have to Make My Claim?
You are able to make a claim anywhere within the statute of limitations for road traffic accidents, which in Florida is four years from the exact date of your accident – as stated in Florida Statute 95.11.
However, you should contact an attorney from a reliable law firm straight away and get to work. Both Amazon and your insurance company most likely have experienced legal teams working to devalue your claim from the outset – so it pays to get out in front of them. Let us help maximize your claim amount. Call today.
Contact The Law Place Today
If you have been involved in an accident involving an Amazon delivery driver in the last four years, you should seek the help of an attorney from The Law Place to recover the maximum amount of compensation for you.
Don't get caught up in the complexities of Florida law or fall prey to the malicious tricks of your insurance company. You could very easily devalue your claim by accident. A lawyer from The Law Place will be familiar with all of the pitfalls involved in this type of accident claim and will help you to navigate them.
It all starts with a free consultation with our lawyer team to let you know how much your claim could be worth. Our lines are always open, and every call comes with no obligation.
Benefit from our 75 years of combined experience today by calling (941) 444-4444!