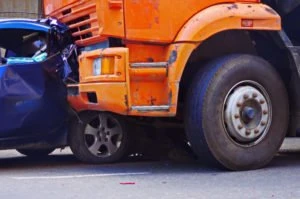 Failing to give way can lead to some pretty horrific accidents. While it does not happen regularly in Sarasota, it can still occur due to the negligence of some drivers.
There are lots of different reasons for these incidents in Sarasota. Sometimes failure to yield occurs because drivers are failing to follow the rules of the road, sometimes they are in a hurry, or maybe they have a momentary lapse of concentration. In some cases, the driver might even be under the influence.
If you have been on the receiving end of an accident caused by a truck drivers' failure to yield, our skilled team of personal accident lawyers at The Law Place are ready to help. Our skilled attorneys have over 75 years of experience combined in dealing with cases just like yours.
They have been on both sides of the courtroom and know how Sarasota law works. If you have suffered because of a failure to yield accident, then call (941) 444-4444 for a free consultation today.
Common Issues Involved in Failure to Yield Accidents in Sarasota, Florida
The first thing that needs to happen in an accident is the investigation into where the fault lies.
Who Has Right of Way in Sarasota, Florida?
The state law of Florida is very easy and clear to understand when it comes to who has right of way.
When coming to a stop sign, you must stop and yield all right of way to any other motorists or pedestrians and cyclists.
When on an open intersection, you have to give right of way to any vehicle already on the intersection. This also counts when you enter a cross or state highway from another road, when you drive onto an unpaved road from a paved road, or when you decide to make a left turn, and another vehicle is coming from the opposite direction.
On a roundabout, you must give the right of way to oncoming traffic to the left.
A driver must yield to emergency services at all times.
How Do We Prove Liability in a Failure to Yield Car Accident?
To secure a payout for an accident that isn't your fault in Sarasota, you have to be able to prove the following:
The other party owed you a duty of care – For example, they were meant to give you right of way.
The other party did not uphold their duty of care – For example, the driver did not follow Florida right of way laws and didn't yield.
The other party's actions caused you a personal injury – As a result of the above, you ended up with injuries and damages.
Simply failing to yield does not give you automatic grounds to a claim, and they will often argue the case that they were not at fault. They may even lie and accuse you of breaking the speed limit or that they could not see the stop sign. This is another important reason to have a skilled personal injury truck accident lawyer behind you if you are fighting for compensation in Sarasota.
How Do We Gather Evidence to Prove the Other Party Failed to Yield?
A Sarasota personal injury truck accident lawyer will be able to gather evidence on your behalf. They know how to prove the other party's liability and know how to disprove any lies.
They can:
Visit the accident scene and look for any evidence that points towards what happens. We may use an expert witness or reconstructionist who can use their expertise to help.
Examine both the vehicles involved and look at what the damage suggests.
Locate and speak to any of the witnesses who saw the accident.
Request CCTV footage from any relevant cameras that might have seen the accident.
What Damages Can You Claim for in Sarasota, Florida?
There are a huge number of different types of damage that you can claim when you have been in an accident that wasn't your fault. Proving these damages will be a mixture of your personal injury lawyers' expertise and the proof you can provide. Here are some of the common damages. For all of these, if you can, keep a note of everything you spend and all correspondence:
Medical Bills – Any costs for injuries you have received as a result of the accident will be claimable as long as you keep all records of the bills and follow the full treatment plan a health professional has told you to.
Loss of Earnings – This compensation includes a payment to cover the money you have lost if you cannot go to work. If you damage your leg, for example, and cannot drive to work, they will have to cover your lost wages.
Pain and suffering – Pain and suffering is an overall term that is used to describe the physical and emotional trauma an injured person experiences during the accident and recovery.
Punitive damages – A rare form of damages that are awarded for two reasons—either gross negligence or injury with intent.
What Can a Sarasota Florida Accident Attorney Do for You?
With a skilled Sarasota truck accident lawyer fighting your personal injury case, your chances of success increase astronomically. You have around a 90% chance of receiving a payout, and those payouts average out at around 60% more than those who seek compensation without the help of a personal injury lawyer.
Here at The Law Place, we will try our absolute hardest to make you feel like you are in good hands. This means you can focus on your recovery and will make the whole experience less stressful for you during this already stressful time.
First, we will start with a free consultation. During this, a Sarasota truck accident attorney will ask some simple easy to answer questions to get a good idea of where you stand and what your chances of a successful claim are. This is no strings attached and is simply some free, honest, and unbiased advice.
If you decide to move forward and hire us, we will call you in for a more detailed meeting. We will get any evidence you have collected yourself, ask some more in-depth questions, and explain our fee structure and process. Once you are crystal clear on all of that, you will sign on the dotted line, and then you can put your feet up and relax.
Once one of our personal injury lawyers are on the case, they will begin their own investigations. They will speak to all the witnesses, first responders, and police officers that were at the scene. They will do all of the liaising with any insurance companies, and they will do all of your paperwork. This means you have to do very little besides the occasional phone call to update you on the case.
During this period, we will advise you to ignore any direct calls from insurance companies, witnesses, or the other party. Tell them that you only want to communicate through your personal injury lawyer. Often the other parties will try and trick you into admitting liability for the truck accident by asking innocent-looking questions. Do not fall for this. The other insurance company will very likely, send you a settlement figure too. This is also a trick. No matter what number they offer you, refuse it; we will always be able to fight for a higher settlement.
Contact The Law Place
If you have been in a collision that was not your fault, whether it be a truck accident or a car accident, our experienced, Sarasota team at The Law Place can help you. Book in a free consultation today by calling (941) 444-4444 and get all the information you need to proceed with your claim.
We have over 75 years of experience in dealing with accidents just like yours in the state of Florida and will be able to advise you on the best course of action. We are not afraid to fight in court, and we will not rest until you get the compensation you deserve.