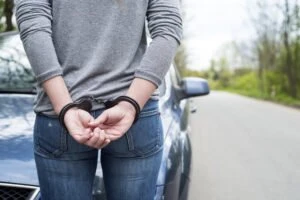 One moment of poor judgment in Lakeland, FL. can change your life forever. If you are facing punishment by the criminal justice system for breaking the law, you must contact an experienced criminal defense attorney. Your liberty may be at stake.
Our criminal defense lawyers at The Law Place have over 75 years of combined experience. They have helped countless clients get their criminal charges reduced or dropped. We can offer you legal assistance. No matter what your criminal offenses are, we will do all we can to help you achieve the best possible outcome.
To schedule a free consultation with one of our criminal defense lawyers, call us now on (941)-444-4444.
What Is Criminal Law?
Criminal law exists in Florida in the interest of public safety. It exists to prevent crimes that can harm other citizens and establishes penalties for acts of crime. Some individuals aware of the penalties tied to criminal acts will refrain from committing crimes. It is possible for people who commit crimes in Polk County, Florida, to be prosecuted by the federal government.
The federal government will only involve themselves with a criminal charge if the crime involves them or crossing interstate lines. The state of Florida has its own constitutional criminal laws that citizens must abide by.
Our team of dedicated attorneys fight and win for Floridians.
The Different Classifications of Crime
In Florida, crimes are divided into two different categories: misdemeanors and felonies. Of the two, felonies are considered the more serious criminal offenses. The maximum punishment for a misdemeanor conviction is up to one year in jail and a $1,000 fine. Often, a misdemeanor conviction will not require an offender to go to jail. In addition, there are noncriminal violations that typically result in offenders receiving fines. These include traffic violations and public nuisance citations.
Felonies are punished more severely. Offenders who receive a felony conviction can face a fine of up to $15,000 and a requirement to spend at least one year in jail.
Our Lakeland criminal defense lawyers have a vast amount of criminal law knowledge. They will be able to aid you with all your criminal defense legal needs. If you are facing a conviction, a lawyer from our law firm will do all they can to ensure that you achieve the most favorable outcome from your case. A Lakeland criminal defense lawyer will closely examine your case to build you a strong defense strategy.
Different Types of Criminal Defense Cases
If you are facing criminal charges in Lakeland, our team of lawyers can help you. No matter the crime, we can build you strong defense strategies. We have experience handling a variety of different criminal defense cases. Some of the cases that we have dealt with before are stated below.
We're Florida's top litigation team with over 75 years of combined experience
DUI
In Lakeland, driving under the influence (DUI) is a crime that carries severe penalties. You can be charged with DUI if a police officer catches you operating a vehicle with a blood alcohol concentration (BAC) of .08% or higher. In addition, you can be arrested for DUI if your normal faculties are impaired by alcohol and/ or drugs and you're operating a motor vehicle. Law enforcement officers will typically ask drivers who have been stopped for DUI to complete field sobriety tests. These tests include the one-leg stand, the walk and turn, and the horizontal gaze nystagmus.
In these cases, the strongest defense a criminal defense lawyer can use is a procedural error. An officer is required to have a reasonable cause to stop a vehicle. It is also required for an officer to have a reasonable suspicion that the driver was driving under the influence. If these factors were not met, it may be possible for a criminal defense lawyer to get any evidence of the DUI thrown out.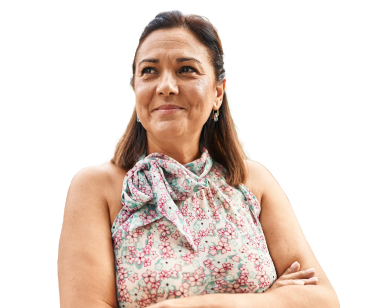 From the initial call to updates on your case status, we are here to get you answers.
Drug Crimes
These crimes are becoming increasingly common in Florida. They include possession, sale, delivery, manufacturing, importing, and possession with the intent to sell drugs. Our criminal defense lawyers have experience fighting charges based on a variety of substances.
The penalties typically awarded to an offender will equate to the quantity of the controlled substance involved. If you are facing a conviction for drug crimes, you must contact a criminal defense lawyer. If you have been caught with a specific amount of controlled substance, you can be accused of trafficking. Trafficking convictions send offenders to jail. These are serious criminal charges that need to be taken seriously.
Violent Crimes
In Florida, Violent crimes include crimes where violence or the threat of violence was involved. For example, these crimes include homicide, battery, robbery, assault, child abuse, kidnapping, and certain sex crimes. The extent of the violence will determine whether an offender receives a misdemeanor or felony conviction.
Lakeland criminal defense lawyers will do all they can to get their client's case thrown out. If this isn't possible, they will try and get a charge reduced. For example, they may try and argue that an offender should recieve a manslaughter conviction rather than a homicide one.
Sex Crimes
These crimes are punished with very severe penalties in Florida. Sex crimes include acts of sexual battery, sexual misconduct, child pornography, and more. If you are facing criminal charges for sex crimes in Lakeland, you must contact a criminal defense lawyer immediately.
People who are convicted of sex crimes in Florida will be required to register as sex offenders. This can change lives forever. Other penalties include imprisonment and hefty fines. If you have been wrongfully accused, you need to act swiftly and seek legal counsel from a reputable criminal defense lawyer.
Theft Crimes
These crimes include robbery, theft, and grand theft. Theft is measured in different degrees. The degree of a theft charge will depend on the value of the property taken. For example, for theft of property worth less than $100, an offender can face a second-degree misdemeanor theft conviction. For this degree offense, a person could face 60 days in jail and a fine of up to $500. Offenders can be convicted of grand theft if the property involved is worth $750 or more. A person can be charged with a first-degree felony if the property involved in their case was worth $100,000 or greater.
White Collar Crimes
White-collar crimes are usually crimes motivated by economics more than violence. There are many different types of white-collar crimes, including corporate misconduct, computer crimes, tax evasion, money laundering, securities fraud, antitrust violations, insider trading, and Medicare fraud.
If you are facing white-collar crime charges, you must contact a reputable criminal defense lawyer. These cases are typically very complex and require the legal experience of our criminal defense lawyers.
Juvenile Crimes
If you are a parent, it can be terrifying if your child is facing a criminal conviction. The best thing you can do is get in contact with one of our Lakeland criminal defense lawyers. Our team has an in-depth knowledge of both state and local laws. You can feel rest assured knowing that you are giving your child the best chance they have of avoiding their conviction.
A criminal conviction can change the life of a child forever. While waiting for the outcome of a court, juveniles can be temporarily held in a secure detention facility. They can be held here for a maximum of 21 days. The penalties that a juvenile can receive for their crimes can alter their future plans drastically.
Misdemeanors
Common misdemeanor crimes in Florida include DUI, first-offense prostitution, battery, disorderly conduct, resisting an officer without violence, and more. Although misdemeanor convictions are less serious than felony convictions, they can still be punished with imprisonment and fines. Therefore, we recommend that if you are facing misdemeanor charges in Lakeland that you contact a criminal defense lawyer. All criminal charges should be taken seriously, even misdemeanor ones.
Domestic Violence
Domestic violence is committed when crimes including assault, battery, or stalking are perpetrated by a member of a household against another member of the household or family member.
Once a person has been convicted, a domestic violence injunction can be obtained. These injunctions are court orders that require an offender of domestic violence to stay a certain distance away from the victim and their home, workplace, and property. An injunction can be obtained by someone who has claimed to be a victim of domestic violence. If this injunction gets violated, a separate crime can be charged.
In most cases, a temporary domestic violence injunction will be obtained, and then the alleged offender has an opportunity to be heard at a full hearing. If you have wrongfully been accused of domestic violence and are facing an injunction, you must speak to one of our criminal defense lawyers. A member of our team can help you fight your injunction.
Different Legal Defenses
Depending on the circumstances of your criminal offense, there may be a variety of defenses available for your criminal defense attorney to use. Some legal defenses that our Lakeland criminal defense attorneys use include:
Stand Your Ground Law
This law was made infamous in Florida. It allows a person to use or threaten deadly force in some situations. A criminal defense attorney may argue that the offender used force because there was an intrusion into their home or vehicle and they felt reasonably threatened.
Furthermore, this law does not require a person to retreat before initiating deadly force. Lakeland criminal defense lawyers will use this defense argument in cases of self-defense. This can include criminal charges of battery, manslaughter, or murder.
Innocence
A criminal defense lawyer will argue for the innocence of their client if there are false allegations involved. In some cases, a person will face charges for a crime that doesn't exist. For example, in a sexual assault case, such as statutory rape, a person may be facing charges even though all action involved was consensual.
It is not uncommon for an accused person to be wrongfully identified by victims or eyewitnesses. Proving innocence is difficult, and that is why you must hire an experienced defense attorney if you are wrongfully facing a criminal conviction.
Alibi
Sometimes, victims or eyewitnesses of a crime will identify a person who they think is guilty. That person will likely then face a criminal conviction. However, that person may not have even been in the location of the crime at the time of it being committed. An experienced criminal defense attorney can help a wrongfully accused person to present their alibi. They can gather evidence to prove that their defendant could not have possibly committed the crime.
Having a solid alibi can be the key to having a strong defense strategy. If you don't think you have an alibi in your case, do not worry. A criminal defense attorney will be able to use other defenses.
Procedural Errors
The United States Constitution protects the rights of all individuals who are being investigated by law enforcement. It is the role of law enforcement to act carefully and strictly follow procedural rules. If a criminal defense attorney can prove that law enforcement didn't follow the proper rules, the evidence being held against their client may become invalid. If this is the case, a defendant may not be allowed to be introduced for trial.
For example, a law enforcement officer will typically require possession of a warrant before they search someone's residence. There are a few exceptions to this, however, and that is why it is important to talk to criminal defense lawyers in Lakeland, FL. They can examine your case to determine whether procedural errors would be a suitable defense in your case.
Consent
The argument of consent is frequently used by criminal defense lawyers to defend against certain types of crimes, including breaking and entering cases and sexual assault cases. A lawyer will argue that a crime didn't occur if the victim consented to the defendant's actions.
There are a few cases where consent cannot be used as a valid defense argument. These include sexual assault cases involving child victims or individuals who lack the mental capacity to provide consent.
Lack of Intent
In criminal cases, a specific mental state must be proven to convict a defendant. It must be proven that the defendant both knowingly and intentionally committed the crime. If the defendant lacked mental acuity, they should not be convicted.
Not Meeting the Elements
Every law in Florida contains many different elements. To convict someone of a crime, the prosecution must be able to prove beyond a reasonable doubt that all of those elements were broken. If some elements are missing, they cannot convict a defendant.
Our Lakeland criminal defense lawyers may use the argument that the prosecution has failed to meet its burden. This means that the prosecutor failed to prove all the elements of the crime. In these situations, the criminal defense lawyer of a defendant will not need to provide any further defenses.
What Can Lakeland Criminal Defense Lawyers Do for Me?
If you are facing a conviction, the best thing you can do is be prepared. The sooner you contact Lakeland criminal defense lawyers, the better. A lawyer at The Law Place can fight for your rights and work to help you achieve the best possible outcome.
Our legal services can be hugely beneficial to your case. Listed below are some of the benefits that can be provided to you by our lawyers.
Court Procedures
The best criminal defense lawyers are organized. Building defense strategies and working within the court system is not easy. However, our lawyers can complete all of the necessary and required paperwork. We have lots of experience working with court cases and you can feel rest assured knowing that we can do all of the administration for you. By hiring one of our Lakeland criminal defense lawyers, you will greatly improve your chance of being successful in the court system. Criminal charges are serious and should never be taken lightly.
Evidence Investigation
A reputable criminal defense lawyer will also be able to analyze and investigate all of the evidence being held against you. This will involve them checking the validity of the evidence, checking to see if it has been lawfully obtained, or if there are any discrepancies.
Although you are within your right to represent yourself in court, the criminal justice system is not designed for that. If you want your criminal charges dropped or reduced, you must hire a criminal defense lawyer. A lawyer will be able to defend your interests in the courtroom and fight for the best possible result. You will be taken more seriously in the courtroom by a judge and jury if you have a reputable lawyer backing your case.
Relationships With the Prosecutor
Criminal defense lawyers are likely to have dealt with the same prosecutor on a few occasions, and therefore they will have developed a working relationship with them. These relationships can be hugely beneficial to your case. It is also beneficial when a criminal defense lawyer has had experience with a particular judge before. This is because your lawyer may have a deep understanding of the temperament and attitude of the judge, which can benefit your defense case.
Furthermore, hiring a lawyer is beneficial because they will be experienced in plea bargaining strategies. Many of the cases our Lakeland criminal defense lawyers work on never reach the trial stage as they will secure a settlement agreement, known as a plea bargain. In these cases, defendants agree to plead guilty to some or all of the charges to receive a more lenient punishment. A lawyer will try and secure a plea bargain when the evidence stacked against the defendant is too strong.
In addition, an experienced lawyer will be highly skilled at presenting defense cases to juries. In the unfortunate circumstance of your case proceeding to court, the ability of your lawyer to present their arguments persuasively and coherently can increase your chance of success.
Consequences of a Criminal Conviction in Lakeland
If you are facing criminal charges in Lakeland, you should know that the severity of the penalties you could face will depend on the severity of the crime you're being accused of. Regardless of the crime, it is likely you will face a fine, a criminal record, and imprisonment. If convicted, some of the consequences can include:
The inability to secure a mortgage or bank loan.
Damage to your reputation.
Undue stress is caused to loved ones and family members.
The inability to secure a professional license.
The loss of your driver's license and an increase in your insurance rates.
Receiving a permanent criminal record which could affect your employment opportunities.
The inability to travel to some locations internationally.
The consequences of being convicted of criminal charges can change your life forever. This is why you must do all you can to protect your rights and fight the allegations. Seeking professional legal representation is important. Our law firm will do all it can to help you achieve the outcome you desire.
What Happens During My Free Consultation Phone Call?
No matter the severity of the crime you are being accused of, it is worth talking to criminal defense lawyers. When you contact us at The Law Place, you can schedule a free consultation with a member of our team. In this consultation, one of our lawyers will check the legitimacy of your case and offer you some honest and unbiased legal advice.
After this meeting, if you wish to walk away, that is okay! If you decide you would like us to proceed with your case, we will then arrange another consultation. In this second consultation, we will dive into more depth. We will request that you tell us about your case and every detail you know. Seeking legal help can feel daunting, but it is in your best interest. Our lawyers will do all they can to help relax you and guide you through the process. We pride ourselves on having positive and trusting relationships with our clients.
After we have gathered as much information as we can from you, we can then start further investigations. Your criminal defense lawyer will look at the evidence being held against you and check for discrepancies. They will work to build you a solid defense case.
How Much Does a Criminal Defense Attorney Cost?
We understand how daunting and overwhelming it can feel to face criminal charges. A conviction could change the lives of you and your family forever. We are a reputable law firm that offers our clients competitive legal fees.
To find out more about the cost of hiring a criminal defense attorney, you should call our law office. A member of our team will be able to take your call and answer any questions that you may have.
You can feel rest assured knowing that our work is monitored by the Florida Bar Association. The State Bar Association oversees the operation of all law firms in Florida.
Contact The Law Place Today!
If you have been arrested in Lakeland and are facing a conviction, you need to act quickly. The consequences of your potential conviction could change the lives of you and your loved ones forever. Regardless of the severity of the crime, criminal charges should not be taken lightly. We have Lakeland, criminal defense lawyers, to help you.
An attorney-client relationship at The Law Place is built on solid trust and commitment. Our legal team does not stop fighting for their clients until a favorable outcome is reached. You can feel rest assured knowing that by seeking our criminal defense representation, you will be giving yourself the best chance you have of avoiding conviction.
We are available to take your call seven days a week, 24 hours a day. To schedule your free consultation, call our law office now at (941)-444-4444.