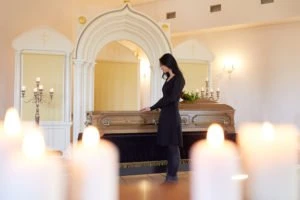 It is a nightmare scenario losing someone you love and hold dearly, especially when it was due to an accident that was the fault of another person. In an ideal world, you would be free to mourn and grieve in your own time, free from financial pressures and other outside factors crowding in on you. Unfortunately, in today's world, this is very rarely possible. With the death of a spouse or family member often comes a loss of financial support, staggering burial and funerary expenses, and other complicating financial factors – before we even consider the emotional impacts of that loss of companionship.
This is where a Bradenton wrongful death attorney comes in. If a person close to you was killed by a wrongful act, even if that act was accidental, you can make a claim to help you deal with these expenses and the dramatic changes to your life going forward. We know no amount of money will be able to soothe the pain you feel, but it can at least give you the breathing space to process events in your own time without worrying about being hounded for expenses.
The Bradenton wrongful death attorneys at our office are as compassionate as they are skilled. We will fight tooth and nail for your case while keeping you insulated from needless technicalities and pressures. It all starts with a phone call to arrange your free consultation. Our phone lines are always open, and your no-obligation call will be totally confidential.
For more information on how The Law Place can help you to file a wrongful death claim, contact us on this phone number (941) 444-4444.
How Is a Wrongful Death Defined In Florida Law?
The legal bounds of the term wrongful death are laid out in Florida Statute 768.21.
However, we understand that looking directly at legal statutes can often cause a layperson more confusion than clarity. Therefore, we offer The Legal Information Institute's definition of wrongful death as:
'A death caused by the wrongful act of another, either accidentally or intentionally.'
As you can see, this definition is straightforward and encompasses a lot of different situations, such as:
A motor vehicle accident
A case of medical malpractice
An accident involving defective products
Negligence-related injuries, such as slip and fall cases
Whatever the situation was which led to the person you love being taken from you, we can help. Simply contact us today to speak with an experienced wrongful death attorney who will be able to talk you through the exact process specific to your case.
Our team of dedicated attorneys fight and win for Floridians.
Is Filing a Wrongful Death Claim the Same As Making a Murder Accusation?
While filing a wrongful death claim is an excellent way to hold a negligent party accountable and to seek justice, it is not the same as accusing someone of murder.
This is because wrongful death claims are dealt with within the bounds of civil law, while murder accusations must be dealt with in criminal courts.
This is good news, as the burden of proof when it comes to civil law is much lower. If it were a criminal case, your lawyer would need to prove guilt beyond a reasonable doubt. In civil cases, while you still need a strong case, it is much easier to achieve the level of compensation that your situation deserves.
Which Family Members Are Able to File a Wrongful Death Claim?
Unfortunately, no every loved one is able to file for a wrongful death claim. The law in the State of Florida only allows the personal representative of the deceased to file a claim in wrongful death cases.
The role of personal representative can be filled by either the victim's parents, spouse, or children. It is also possible for a sibling or any other blood relative to become a personal representative if they have been designated a dependent of the deceased.
We're Florida's top litigation team with over 75 years of combined experience
How Is It Determined Which of the Victim's Loved Ones Will Be Their Personal Representative?
The person responsible for filling the role of the deceased party's personal representative will usually be designated in that person's will.
However, if the deceased lacked a will altogether, or if the will did not name a person as a personal representative, the court will normally select the spouse to fill this role.
If the deceased lacked a spouse, the decision of naming a personal representative would usually be passed on to the family members. One service our law firm offers is help with this decision process, as situations such as this can easily grow heated and turn into exactly the type of family division that you don't want following the death of a loved one.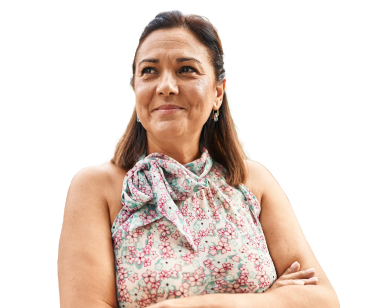 From the initial call to updates on your case status, we are here to get you answers.
Which Factors Impact the Settlement Amount of a Wrongful Death Case?
There a number of factors that your Bradenton wrongful death attorneys will take into account when pursuing a specific settlement amount in a wrongful death case.
These factors are as follows:
Funeral expenses – From paying for a coffin, headstone, and plot to the various other expenses involved in organizing the funeral service and wake that your loved one deserves, the loss of a family member can quickly get expensive. Your wrongful death lawyers will be able to argue to get these costs included in your settlement amount.
Lost wages – Suddenly, losing a large percentage of your household income will always be an incredibly stressful situation, let alone when it is accompanied by a period of grieving. Wrongful death claims are designed to pay out an amount that simulates this lost salary.
Loss of companionship – Wrongful death claims also aim to cover those less easy-to-define factors that accompany the loss of a loved one. This compensation aims to take into account the time that a spouse or children will no longer be able to spend with their loved one.
While it may seem incredibly crass to consider money in the immediate aftermath of the loss of a beloved family member, this money can go a long way towards easing the financial burden of loss and allowing you to find your way out of grief in your own time.
How Is a Bradenton Wrongful Death Lawsuit Proven in Court?
There are three factors that must be proven in order for a wrongful death lawsuit to be successful.
The first factor that your Bradenton wrongful death attorney must demonstrate to be true concerns the duty of care. Your personal injury lawyer will need to demonstrate that the defendant owed the victim a duty of care.
While this may sound difficult, we owe many people a legal duty of care in many situations without realizing it, and if we violate this, we are considered negligent. For example, leaving an obvious trip hazard, driving recklessly, or failing to safety check products are all examples of duty of care breaches.
Secondly, your Bradenton wrongful death lawyers must demonstrate that this duty of care was violated in some way by the defendant.
Lastly, the lawyer must show causally that this violation of the duty of care was what led to the wrongful death of the victim. If all of these factors can be proven, the responsible party will be liable for their negligence, and the case will be successful.
While this sounds relatively straightforward, you should still ensure that you have the best legal representation you can find. The legal team at our law firm has a track record of winning compensation for our clients in these situations with a calm combination of compassion, tenacity, and skill.
What Is the Statute of Limitations on a Wrongful Death Claim in Bradenton, Florida?
In line with Florida Statute 95.11, the period of time you have to file a wrongful death claim for a lost loved one is two years from the date on which the accident occurred.
This confuses many people, as the statute of limitations for making a claim to recover compensation for a regular accident or personal injury case in four years. Make sure that you aren't caught out by this complexity in Florida law.
It is important to note that just because you have a legal period of two years in which to make your claim, you still should not delay. The more time your lawyer has to assemble a solid case featuring incontrovertible evidence, the more chance you stand at receiving the maximum amount of compensation.
Our law firm understands that in the days following the loss of your loved one, beginning the legal process will be the furthest thing from your mind. This is why we only employ those lawyers with the compassion and empathy skills needed to shoulder the majority of your legal burden in the most unobtrusive way possible. While beginning the process so soon will never be easy. We will make it our prime duty to make the actual legal process as painless for you as is possible.
How Much Will Representation by The Law Place Cost in Bradenton, FL?
Many people are put off filing a wrongful death lawsuit because of their perception of the cost of this process. This is more than understandable. The lost wages, funeral expenses, and emotional weight of the grieving process create a situation fraught with overwhelming anxiety and financial uncertainty.
Thankfully, filing a wrongful death lawsuit with a lawyer from our law firm is free of risk and will not cost you a penny until your settlement of compensation is finalized. This also means that your case will be no-win, no-fee, so if we are unable to recover compensation for you, the process will cost you nothing at all.
All of our contingency legal support is strictly monitored by the legal body known as the State Bar Association. While transparency, trust, and empathy are at the heart of what we do here at The Law Place, this fact further proves that there will be no surprise fees or hidden costs waiting for you further down the line.
Contact The Law Place in Bradenton, Florida, Today
If you are someone who is suffering from the loss of a family member that occurred in the past two years, our legal office can help you to receive compensation and hold the person responsible for the negligence accountable. We will treat you with the utmost respect and compassion and work hard to ensure that the deceased party receives the justice and closure that they deserve. Our clients benefit from over 75 years of combined experience accrued in this field, as well as advice by those well versed in personal injury claims.
To secure legal counsel from The Law Place in Florida, all you need to do is call our office to schedule a free consultation and case evaluation. We will talk you through the process ahead of you and assist you in navigating the labyrinth of legal complexities inherent to Florida law. Every phone call you make will be at no obligation, and your personal information will be fully protected by the bounds of the attorney-client relationship of confidentiality. Furthermore, we make sure our phone lines are operated 24/7, so whenever you are feeling strong enough to make the call, we will be here.
Schedule a free consultation with a Florida lawyer from our esteemed office and recover the compensation that you and your family deserve by calling us any time on (941) 444-4444!