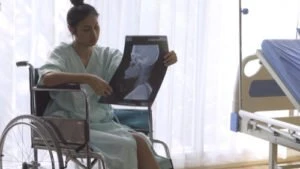 Medical malpractice claims and cases are notoriously difficult to navigate. With so many uncertain variables to consider as well as the complex Florida law that governs Fort Myers, winning a case without a skilled team of medical malpractice lawyers behind you, while not impossible, is improbable.
When dealing with medical giants and their insurance teams, it is easy to be tricked into accepting a low-ball offer. A strong medical malpractice personal injury lawyer will recognize this for what it is straight away and will be able to advise you to hold out.
Here at The Law Place, we are skilled trial lawyers, and we don't back down from a fight. Our goal is to seek compensation figures that our clients deserve. We don't roll over to larger insurance companies, and we don't advise to settle early in order to win cases quickly. If you or a loved one has been the victim of medical malpractice, give us a call today. Our phone lines are open every hour of every day.
Call us at (941) 444-4444.
What Counts as Medical Malpractice?
Medical malpractice is the term used to describe the actions of a professional who should be able to provide a certain level of care if they provide a service that does not live up to that level of care.
If you are injured due to sub-standard care, then you have been the victim of medical malpractice.
For example, if your notes state that you are allergic to penicillin, and your doctor prescribes it anyway, and you have an adverse reaction to the drug, then the doctor has probably committed malpractice by prescribing it to you. The big question is whether they acted negligently or not.
To prove that a doctor has acted negligently, in accordance with Florida Statute 768.81, you must be able to prove that they have done something differently to what a reasonable person would. If it can be proved that they have not acted in the same way that another doctor would have, they can be found negligent. In Fort Myers, this may mean that you are entitled to compensation as a result.
Cases Our Fort Myers Attorneys Handle
Our Fort Myers attorneys have helped clients suffering from the following:
Pre and post-operative negligence.
Psychiatric malpractice.
Surgical error.
Dental malpractice.
Medical device errors.
Medication errors.
Missed or delayed diagnosis.
OBGYN malpractice.
Orthopedic malpractice.
Anesthesia errors.
Chiropractic malpractice.
Cosmetic surgery malpractice.
How Much Is My Case Worth?
We have dealt with numerous cases in the Fort Myers area, and every single one has been different. A medical malpractice lawyer will spend hours calculating the damages and pain and suffering specific to you.
In Fort Myers, the damages your lawyer may include are compensation for medical expenses, lost wages, loss of earning capacity, pain and suffering, loss of consortium, loss of enjoyment of life, and, in the case of death, funeral and other related expenses.
The Process of a Medical Malpractice Lawsuit
When you decide to hire a personal injury medical malpractice lawyer, your lawyer will become your advocate and will be dedicated to seeking the compensation you deserve.
Investigation
The first thing that will happen after agreeing to representation is the beginning of a full-blown investigation into what happened. Your medical malpractice lawyer, and any experts they decide to draft in to help, will examine your medical records and any notes. They will interview the doctors and, with the help of their experts, will decide who is at fault and to what degree they are at fault.
Settlement Calculation
The next stage will most likely be to calculate what your claim is worth. They will look at the severity of your injuries and damages and use your allegations and their investigations to create a strong case. They will use this calculation as the basis for your settlement demand, or lawsuit. The claim will use the evidence to describe how your injuries came about and who is responsible for them and why.
Settlement Demand
Using the figure from before, your medical malpractice lawyer will compile a demand letter. They will send this to the other parties' insurance company in the hopes that an out-of-court settlement can be agreed upon.
This will only happen if you are happy with the su,m and the other company agrees to it. This is usually the result that we hope to see, as it stops you from having to deal with court proceedings and a longer claim. If they refuse or offer you an amount that you are not happy with, we will proceed into the lawsuit phase.
Lawsuit Phase
If it gets to this phase, your medical malpractice lawyer will use your case and the evidence they have uncovered to state your case to the judge and jury. Both sides will then present their witnesses and use any expert testimony they have obtained. The judge and jury will then come to a decision on whether or not your injury was indeed caused by malpractice or not. If they side with you, they will also decide the compensation that you deserve.
Contact The Law Place Today
If you or somebody you love has been the victim of medical malpractice in the Fort Myers area, you should give us a call. Here at The Law Place, we have many years of experience in dealing with cases just like yours. Our skilled team of medical malpractice lawyers will be able to form a strong case for you and give you the best possible chance at seeking fair and reasonable compensation.
Our phone lines are always open, so give us a call and let us help.
Contact us on (888)-224-6114 for your free consultation.