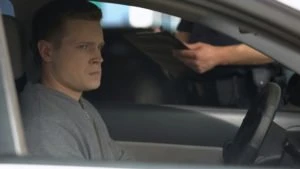 Across the U.S., it is illegal for any motor vehicle to operate without insurance. If you are found driving with no insurance, then there is a chance you will be punished. You are at risk of losing your driver's license, alongside other potential penalties. If you lose your driver's license, then you are more likely to find your daily responsibilities harder to do. If this was to happen, it might also impact your potential earnings from employment if you normally commute to work. Furthermore, any car accident that you may be involved in without any insurance could cost even more as there may be the added cost of medical bills following any personal injury that you may have got from the accident.
It is estimated that one in every four drivers on the roads in Venice and the rest of Florida drive without any insurance coverage at all. If you have been accused of a similar charge, then we have some good news for you, as here at The Law Place, we have a wealth of experience behind us. We can help minimize any charges that may be made against you. Our experienced team here at The Law Place has over 75 years of combined experience from winning these types of cases.
If you are being accused of driving without insurance here in Venice, FL., then it is time for you to get in touch with our team here at The Law Place so you can talk with a criminal defense attorney. We are more than happy to offer you a free consultation over the telephone as our phone lines are open 24 hours a day, seven days a week. Simply having a free consultation means there is no obligation for you to carry on with your claim. The consultation is also fully protected by the attorney-client relationship, so you will not have the added worry about divulging any potentially incriminating information.
To contact our team here at The Law Place, call us on (941) 444-4444.
Insurance Requirements in Venice, FL.
Here in Florida, there are "no-fault" laws that apply to anyone who drives on the roads within the state. This means, in accordance with the Florida Department of Highway Safety and Motor Vehicles (FHSMV), you will have to possess at least $10,000 of personal injury protection (PIP) insurance coverage, alongside at least an additional $10,000 for property damage liability.
In Florida, there is no requirement for any bodily injury liability coverage. However, there are expectations of having this insurance if you have previously been charged for driving under the influence of either drugs or alcohol, according to Florida Statute 324.023. There are also similar stipulations that apply to any drivers that have been the cause of any serious car accidents in the past where they have been uninsured. The minimum amount of coverage in these types of cases, which ranges from $10,000 per personal injury victim, and for each of the car accidents that occur, there is total coverage of $20,000. Furthermore, it is vital to ensure that any bodily injury coverage covers serious and permanent injury and includes the possibility of death.
If you are new to Florida, then it is very important for you to remember that you will be required to acquire new car insurance. If your previous car insurance is out of state and is registered to your previous address, then this will not be sufficient as coverage. This is why it is vital you ensure your new insurance is based in Florida and that it is licensed for sale here in Florida. There are many insurance companies that run on a nationwide basis, so there may be the possibility that you can transfer your old insurance to a valid insurance company here in Florida. This can easily be done over the phone with your insurance company.
In a Florida court, it is very unlikely that they will believe you were unaware of Florida's insurance requirements. The courts believe it is your duty as a driver to be knowledgeable about this information when you moved to Florida. If you register your vehicle, there is the expectation for you to also insure it.
If you are in need of any more guidance or information concerning these Florida laws in terms of insurance, then do not hesitate to contact us here at The Law Place today. After you call, we will give you a free consultation and then take your case from there.
What if My Insurance Expired?
If you find that your insurance has expired and at the time of expiration you do not renew it, then the FHSMV has the right to suspend your license as well as your registration for up to three years, unless you are able to provide proof of insurance.
When your license has been suspended as a result of you being uninsured, you could face reinstatement fees up to $500. This fee is calculated by viewing and establishing whether you have a history of auto insurance lapses.
In Venice, FL., anyone who has had their insurance suspended as a result of a lack of insurance will not be eligible for a temporary driving license, which could therefore affect your day-to-day life.
What Are the Charges for Driving Without Any Insurance in Venice, FL?
If you are caught driving a car in Venice without insurance, then they are a range of penalties you could potentially face and depending on how many times you have committed a similar offense, this could alter the charges you receive.
First-time Offenders – If you are a first-time offender, then you can expect your license to be suspended for up to three years. The fee to reinstate this is $150.
Second-time offenders – If this is you, you can also expect a suspension period of up to three years in total. However, the fee to reinstate the license will increase to $250, providing the first

offense

happened within a three-year time span.
Third-time and subsequent offenders – Once again, the period of suspension is up to three years in total. The reinstatement fee is now up to $500 if the offense occurs within three years of your first offense.
With an experienced and knowledgeable personal injury lawyer at hand, you may be able to avoid the worst of these punishments. This is why you should get in touch with our team at The Law Place today for more information.
Is Driving Without Insurance a Criminal Offense in Venice, FL?
If you are driving without insurance in Venice, Florida, luckily, you will not usually face any criminal charges or damages.
However, if you are stopped by the police in aid of a Venice car insurance inspection, and you are fully aware that you are providing them with insurance that is out of date, then this can be classed as a possible first-degree misdemeanor charge. This is according to the Florida Statute 316.646 and may result in a year of imprisonment.
Routine crackdowns on anyone driving without insurance in Venice are carried out by police agencies, where they will possibly issue citations. It is for this reason that any resident in Venice, FL., should not presume they will be able to get away without having any insurance.
If your charges are not criminal, you will still be able to benefit from hiring representation from an experienced traffic defense attorney. They will be able to guide you through the potential worse consequences of the incident.
How Will the FHSMV Be Able to Find Out if I Don't Have Any Car Insurance?
A common misconception is that due to the large size of the FHSMV, that you will be able to slip through the system unnoticed for your crimes. However, something all drivers in Venice, FL., should be aware of is the operating systems of their insurance companies will automatically inform the FHSMV when there has been a lapse in any motor vehicle insurance.
In any case like this, you can expect to receive a license suspension in the mail, alongside an invitation for you to provide proof of your new car insurance in Venice before the date your suspension is due to begin. This proof must show that your new auto insurance policy has begun prior to your previous insurance policy expiring.
There is also the possibility you will be discovered for non-possession of insurance if it is found out you were involved in a car accident. After a car accident, you will need to exchange insurance company details with the other driver, as well as giving your details to the authorities, depending on how bad the accident was.
What Are the Consequences of a Car Accident Caused by a Driver With No Insurance?
If you have been involved in a car accident but were uninsured, then you will find out things are about to become a lot more complicated and cost you a lot more.
Under Florida's "no-fault" law, car accidents involving drivers with no insurance will most likely be financially devastating for the individual who is liable for the car accident. Under this "no-fault" law, it requires both parties involved in the auto accident to go through your own insurance company unless their damages exceed their policy limits. Therefore, you will not be able to cover any of your own damages through your insurance.
If the damages exceed policy limits, there is a possibility that the other party involved in the auto accident has uninsured motorist coverage, which will make your life a lot easier. This will cover all damages, including medical bills, personal injury, any pain and suffering, and a loss of wages.
If an auto accident has resulted in a serious injury or a fatality, then things will once again become more difficult. You will be required to present an SR22 certificate, meaning you must get extra coverage compared to the normal requirements. Under this coverage, you will need to take out bodily injury insurance on top of the usual insurance requirements. Furthermore, if you were involved in a serious car accident whilst being uninsured, then you are most likely to struggle to find any insurance company that will be willing to provide you with some sort of cover.
No matter what the scale of the car accident you caused whilst being uninsured, it is highly advised that you talk to some sort of legal representation as soon as possible. Here at The Law Place in Venice, FL., we will be able to assist you with Florida's complex driving laws, so call today!
What if the Uninsured Car Accident Wasn't My Fault?
Unfortunately, even if you were involved in a car accident and it was not your fault, if you had no insurance, you will still need to suffer the consequences. Due to having no insurance, you will need to cover all of your personal damages out of your own pocket. This includes any personal injury to yourself, medical bills, property damage, and any loss of wages. Alongside these extra costs, you will face the penalties of driving without insurance.
However, just because you were not equipped with insurance does not mean you cannot apply for a civil personal injury lawsuit if you are not the driver at fault for the car accident. If the auto accident was not your fault, and you wish to find out how an accident lawyer may be able to help you, then you can contact The Law Place today to see if you have a valid claim.
How Much Will a Traffic Offense Lawyer Cost Me?
There are no set rates in place when considering the cost of a traffic offense lawyer. This price will increase and decrease depending on several factors. This includes criminal history, the severity of charges made against you, and additional factors that will either complicate or aggravate your case.
Here at The Law Place, we lay out our full costs to you before you decide to hire us as your representative. Regardless of who was to blame for the accident, you still deserve to know the full price you may or may not have to pay for representation from us.
Contact The Law Place Today
If you are being accused of driving a vehicle without any insurance, or you have been involved in an accident with no insurance, then we highly recommend you seek legal representation straight away.
Here at The Law Place in Venice, FL., our attorneys have a combined 75 years of experience behind them. Our knowledgeable team will set out to try and minimize the consequences of your case. To us, your defense is worth pursuing, as suspension of your license will affect both your professional and personal life.
Under Florida's "no-fault" law, this means your case is set to be a lot more complicated. To make this process a lot easier, ring us today at The Law Place for a free consultation. We will be here to help you plan your legal route going forward, as well as discuss any fees that apply to your individual case. Through this, we will be able to take away any stress you may have.
Our lines are open 24 hours a day, seven days a week, and you can contact us at (941) 444-4444.