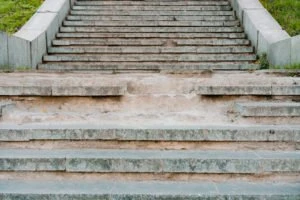 In Florida, property owners must ensure that their property is safe for everyone who enters it. They also must warn you about potential risks, like a slippery floor. If a property owner failed to do so and you sustained injuries, they can be held accountable for it. A simple slip and fall might have life-altering consequences. And if it happens due to somebody else's negligence, it should be compensated accordingly.
Are you suffering the consequences of a slip and fall accident that wasn't your fault? Then contact The Law Place as soon as possible. Our premises liability lawyers have over 75 years of combined experience. They have already helped many clients get fairly compensated for their slip and fall accidents. Moreover, most of our attorneys have received the highest rating of 10.0 by the AVVO, so you can rest assured that your case is in good hands.
Our law firm offers a free consultation to all its potential clients, so you can discuss your premises liability claim with a professional without needing to commit to anything. This is a win-win situation so don't hesitate and contact us today for a free legal consultation. We are available 24 hours a day, 7 days a week at (941) 444-4444.
Premises Liability Laws in Florida
Premises liability laws ensure that every property owner maintains their properties with due care. This refers to, for example, general upkeep or the prevention of hazards that would make it dangerous for anyone who visits. If the property owner fails to do so, they can be held accountable for their negligence.
Florida premises liability is stipulated in Florida Statute 768.0755. It states that, in order to file a premises liability claim against the property owner, the prosecution must prove beyond a reasonable doubt that:
The dangerous condition existed at the premises for such a long time that the property owner knew of the condition or would have known if exercising due care.
The unsafe conditions were foreseeable or occurred regularly.
The hazardous condition resulted in somebody's injury.
If you have sustained injuries or damage on someone else's property due to their negligence, you should be compensated for it. Call The Law Place today and schedule a free consultation with a professional premises liability lawyer.
Most Common Premises Liability Cases in Port Charlotte, Florida
The most common causes of personal injury on someone else's property are:
Slip and fall.
Insufficient lighting.
The wet floor around a swimming pool or jacuzzi.
Construction site hazards.
Obstructed emergency exits.
Loose handrails.
Slippery floor after cleaning.
Insufficient security.
Trip and fall hazard.
Electrical hazard.
These aren't the only ones, of course. A skilled personal injury lawyer will recognize property negligence right away. Call us and schedule a free consultation. We will tell you what damages you are entitled to claim following your accident.
Property Owner's Duty of Care in Florida
Every property owner owes a legal duty of care to every person legally invited to the premises. If they fail to do so, they might be charged with negligence. The court will then consider whether the defendant acted in the same way in which any reasonable person would act under the same circumstances. To comply with Florida's negligence standards, your case must meet the following conditions:
A duty of care existed.
The duty was breached.
An injury or damage occurred.
There has been a connection between the breach of duty and the injury.
The burden of proof in such a case lies with the prosecution. This means that if you are filing a lawsuit, you must prove that these four conditions were fulfilled. You are much more likely to be successful when you have strong legal backing. Contact The Law Place today for a free case evaluation with a personal injury attorney.
The Legal Status of a Victim
Your rights after a slip and fall accident depend on your legal status. For example, a person who comes to the premises illegally to commit a robbery doesn't have the same rights as an invited guest. There are three types of entities when it comes to entering a private property:
Invitees – An invitee has been legally invited to the premises by the property owner or manager. If an accident happens during such a visit, the invitee is entitled to claim damages.
Licensees – A licensee is legally licensed to use the premises.
Trespassers – A trespasser is a person who has neither been invited to the premises nor has a license to use them. Therefore, their presence is illegal, and they usually don't have the right to claim compensation for their injuries if an accident occurs. There might be an exception to this when the property owner might have foreseen the trespasser's presence.
Whether you are entitled to claim compensation for your injuries also depends on the type of the property. Different premises have different safety requirements. For example, a nightclub must comply with different safety standards than a parking lot. A personal injury lawyer will know the particular laws very well. So, don't hesitate and call today for a free consultation of your personal injury case.
Most Common Damages Following a Port Charlotte Slip and Fall Accident
There are two types of damages you can claim after you sustain an injury or damage on someone else's property:
Economic damages – Direct refund of your expenses, i.e., medical bills for both present and future medical expenses, lost wages, or damage repair costs.
Non-economic damages – Compensation for your pain and suffering or wrongful death of a loved one.
A skilled personal injury attorney will advise you which damages you are entitled to claim and what the conditions are for that. For example, in order to recover compensation for your medical expenses, you must stick to the prescribed treatment. An experienced lawyer will know your rights and obligations and guide you to increase your chances of receiving the compensation you truly deserve.
Contact The Law Place Today for a Free Consultation in Port Charlotte
Have you been injured in a slip and fall accident and are looking for a lawyer near Port Charlotte? Then don't hesitate and call The Law Place as soon as possible. Our attorneys will want to start investigating your case right away because the sooner you start, the higher chance there is to gather the right evidence. Based on strong evidence, your lawyer can then build an unbeatable case for you so that you receive maximum compensation for your injuries.
Moreover, you don't have to worry about the expenses with us. Our attorneys work on a contingency basis, which means that we don't get paid unless we win a settlement for you. We also operate all over Florida, so apart from Port Charlotte, we also cover Sarasota, Venice, North Port, or Orlando, FL.
Call The Law Place today for a free consultation with an experienced attorney. Our phone number is (941) 444-4444, and we are here for you 24 hours a day, throughout the whole year.