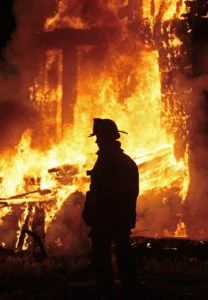 The intentional burning of a house, a commercial building, or any other structure does not only result in costly repairs, but it is also inherently dangerous and can lead to serious injury or even death. Furthermore, it is not only the occupants of the structure who are put at risk when a fire is started. You will also have endangered any attending first responders, such as fire department personnel, emergency medics, and police officers that have a duty to save anyone who is trapped inside. Due to the serious nature of this crime, if you have been accused of arson in North Port or anywhere in Florida, and someone was injured, you must seek the counsel of an experienced criminal defense attorney as soon as possible.
The arson defense attorneys at The Law Place have helped countless people that have found themselves facing severe penalties for serious crimes, including arson. By combining our many years of experience working in Florida courts, we can ensure that your rights are protected and you are given the best shot at a positive outcome in your case. We know how to handle tough cases, so call us today for a free consultation at (941) 444-4444. Phone lines are open 24/7.
How Is Arson Defined in Florida?
According to Florida Statute 806.01, arson is the "willful damage to a structure by fire or explosion, either illegally or during the commission of another felony." A structure can be an enclosed area or building with a roof, any portable building, as well as tents, vehicles, and watercraft. You can also be charged with arson if you intentionally start a fire that results in damage to any surrounding property. The law regarding the crime of arson can be found under:
In addition to arson, these statutes define additional crimes such as:
Aggravated arson.
The prevention or obstruction of any attempts to extinguish a fire.
Calling in a false fire alarm.
Firebombs.
Criminal mischief.
The penalties associated with acts of arson are among the most serious. A judge will impose a prison sentence that reflects the facts of each specific case. They will look at any related charges, the severity of the crime, whether anyone was killed or injured, how serious the damage to the property was, and the defendant's criminal history.
Our team of dedicated attorneys fight and win for Floridians.
Arson in Florida
According to the Florida Department of Law Enforcement, as many as 1,212 arson offenses were reported to law enforcement in 2018 alone, as well as:
841 acts of arson occurred in properties that were inhabited at the time the crime took place.
285 arsons occurred in a property that was abandoned.
A total of 247 arrests were made for reports of arson to the Florida UCR program. 57 of those arrested were classed as juveniles, and 190 were adults.
Not only can starting a fire lead to extensive property damage, but it can also result in serious injuries to anyone that is inside the property as well as anyone who attends the scene, such as firefighters, police officers, and paramedics. This is why anyone who is convicted of this crime in North Port will face some of the most serious penalties.
Some Common Instances of Arson Resulting in Injury in North Port
Exactly how arson can result in injury might seem obvious, but there are some less obvious instances that you may not have thought of, such as:
A fire that was intentionally started in a home, church, or any other building that you assumed was unoccupied, but someone was inside the structure and was injured because of the fire.
A fire was intentionally started in an unoccupied building, but in the process of putting out the fire, a firefighter sustained an injury.
A forest fire that was intentionally started with no assumed risk of injury, but a camper in the forest was injured after being overcome by smoke inhalation.
If you have injured someone after starting a fire for any of the above reasons, you could be charged under statute Florida Statute 806.031. To find out if your actions could be considered arson, call us today for a free consultation.
We're Florida's top litigation team with over 75 years of combined experience
Degrees of Arson According to Florida Law
The law in Florida categories types of arson crimes according to the type of structure that was damaged, the degree of damage caused, and the injuries caused to others because of the fire. If you have been accused of arson, you will face one of two different charges in the State of Florida:
First Degree Arson
You will face first-degree arson charges if you are found to have intentionally started a fire or started a fire whilst in the commission of a felony that results in damage to:
Any dwelling – This could be a building, such as a home or an apartment complex, regardless of whether people were present in the dwelling at the time of the fire.
Any structure – Where people are expected to be present, such as a hospital, school, jail, church, or retail store.
As well as any other type of structure or building that the defendant knew or should have known was occupied at the time of the fire.
In the State of Florida, the crime of first-degree arson is classed as a first-degree felony. If you are successfully convicted of this crime, you could face serious penalties, such as 30 years in prison and thousands of dollars in fines. A criminal defense attorney could work to get your charges reduced. Call The Law Place to find out more.
Second Degree Arson
You will face second-degree arson charges if you are found to have intentionally started a fire or start a fire while in the commission of another felony that causes damage to any property not covered by first-degree arson. If you are successfully convicted of this crime, penalties include up to 15 years in prison and thousands of dollars in fines
Arson Resulting in Injury
If another person is injured because of the fire you intentionally caused, you could face additional charges of arson resulting in injury to another on top of first-degree or second-degree felony arson charges. This could include a person who was inside the dwelling or a firefighter that attended the scene. No intent is needed to charge you with this crime, and it is always classed as a first-degree misdemeanor. You could face up to one year in jail and some substantial fines.
The penalties of the crime of arson resulting in injury are even more severe if the victim is seriously injured. If an act of arson results in serious bodily injury, permanent disability, or disfigurement for a firefighter or someone else, this crime becomes a second-degree felony, and those accused will face up to 15 years in prison.
It is important to remember that any of these charges can be filed independently or in addition to any other arson charges, such as first-degree felony arson or second-degree felony arson. In other words, it is possible that you will be convicted of arson resulting in injury and first or second-degree arson.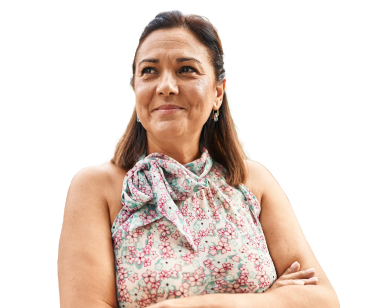 From the initial call to updates on your case status, we are here to get you answers.
Possible Defenses to Arson
While a criminal defense attorney will build your case based on the facts of your specific case, there are some "typical" defenses to crimes of arson:
Actual Innocence
You did not commit the crime you are being accused of. Perhaps you have a valid alibi, and/or the eyewitness has wrongly identified you. If there is any evidence to suggest you are innocent, this could be enough to have you acquitted as the state prosecutor has the burden of establishing that you are guilty beyond a reasonable doubt.
No intent
If there are no grounds to claim innocence, a criminal defense lawyer can work to have your charges reduced. For example, in order to be charged with first-degree arson, it must be established in court that you intended to set a fire and cause injury. If this cannot be proven, you could avoid the most serious penalties.
No Motive
If the prosecutor fails to prove the motive in your case, they would not be able to establish that you intended to start the fire. A criminal defense lawyer can dismiss any suggestions of a possible motive, and this could lead to a reduction or a total dismissal of your charges.
What a Lawyer Can Do for You
Arson cases are complex and will usually involve expert testimony. For example, the court may call upon an arson examiner that can testify about accelerants, how the fire spread, how fast it spread, its origin, and why it spread. These experts will be able to use their knowledge to testify how they believe the defendant's actions contributed to any damage or injury. This is why a criminal defense attorney is so important for a viable defense, as they can use their skills to question the expert's credibility, discount their assumptions, and reject their conclusions.
Another key element to an arson case is identification. If a suspect cannot be properly identified, the state cannot secure a conviction. A lawyer can argue that the identification procedures that have been used in your case are unlawful and suggestive, and this could result in a dismissal.
What Makes The Law Place Different From Other Law Firms?
The Law Place is not like other law firms in Florida. Our law firm is the result of the combined knowledge, skills, assets, and experience of our established attorneys, who, together, are a dominant force in North Port and the State of Florida as a whole. Our attorneys are all litigators who are continuously fine-tuning their skills with the aim of securing victory and justice on behalf of their valued clients.
Our team has over 75 years of combined experience and has handled cases in almost every County in Florida, including North Port. Many of the attorneys at our law firm are rated AVVO 10.0, which is the highest possible rating on the site. This rating is based on trial skills, associations, awards, client reviews, and length of practice.
The lawyers at The Law Place have supported clients through some of the most difficult times in their life, working tirelessly to secure a positive outcome for them, and are ready to do the same for you.
Call The Law Place for a Free Consultation
If you have been accused of arson resulting in injury in North Port, you should speak to a lawyer as soon as possible. Law enforcement officers and state attorneys are known to aggressively investigate fires that they suspect were caused by arson. Investigators will work tirelessly to identify a suspect, and state attorneys will push long prison terms. When you are up against the extensive resources of local, state, and even federal law enforcement, you will need the most experienced arson defense lawyer in your corner that knows how to handle tough cases.
For more information about how our law firm can help you, call us today for a free, no-obligation consultation. Our telephone number is (941) 444-4444, and our phone lines are open 24 hours a day, 7 days a week.